The world of the rich and famous is pretty small, and sometimes interviewers can make the mistake of forgetting who has been with who, resulting in some very awkward red carpet moments. This year's American Music Awards awkward red carpet moment goes to Gigi Hadid and Harry Styles.
Gigi Hadid took to the red carpet of the 2015 American Music Awards, which was held in Los Angeles, looking gorgeous and pulled together as always.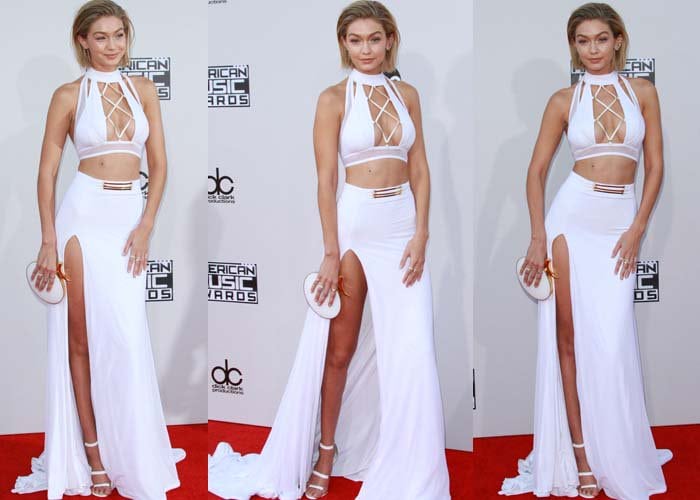 The 20-year-old wore a top and skirt pair by Bao Tranchi, which she paired with a clutch from Giuseppe Zanotti and the Tamara Mellon "Frontline" heels in white (see Kylie Jenner's black version of the shoe at the AMAs here).
Gigi sported a new do – a short bob – which Giuliana Rancic said she should keep during their red carpet interview. The model then revealed that her hair wasn't actually cut, and that "there are tricks of the trade".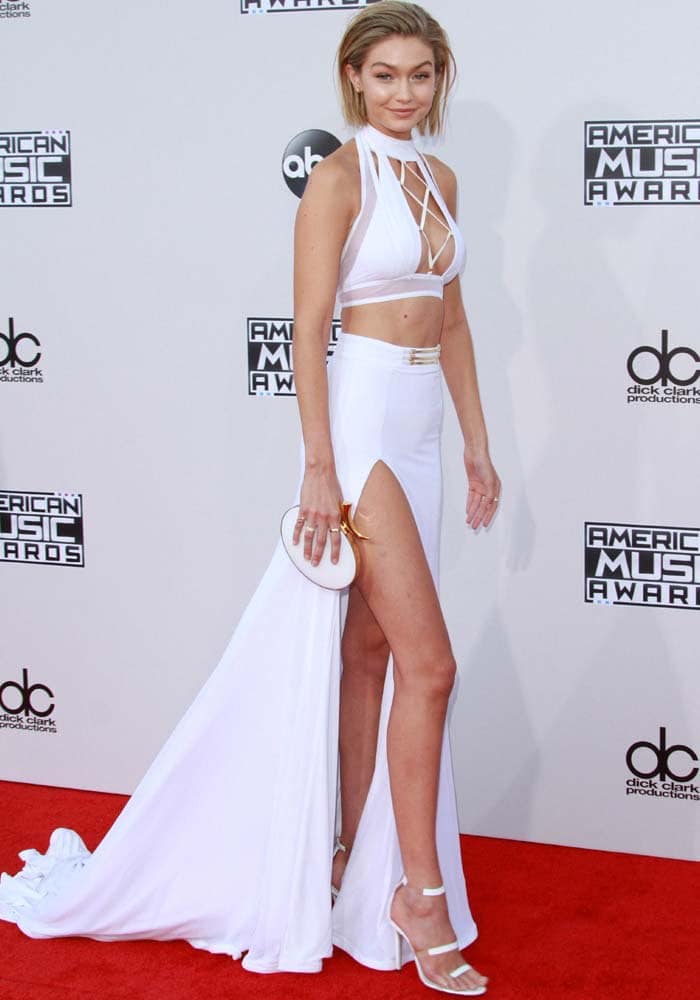 Gigi Hadid at the 2015 American Music Awards held in Los Angeles on November 22, 2015
Giuliana may have also forgotten that Harry Styles is the ex of Gigi's BFF's, Kendall Jenner and Taylor Swift. As Gigi was on deck, Giuliana decided to call her over in the midst of the One Direction interview. As for the rest, well, check it out below and judge for yourself:
Gigi Hadid has an awkward run-in with her BFF Taylor Swift and Kendall Jenner's ex, Harry Styles
Grab Gigi's heels in gold at The Outnet.
Tamara Mellon "Frontline" Metallic Leather and PVC Sandals, £262.50 (original: £375) at The Outnet
Credit: Adriana M. Barraza / Brian To / WENN