We all know that Gigi Hadid has an impressively strong bond with her siblings Bella and Anwar. The eldest of the bunch has never been shy when it comes to expressing her affection for the two, even back when the siblings were relatively unknown.
Now the Hadid siblings have become relatively well known, but it's nice to see that despite the change in lifestyle, these three haven't changed at all.
Gigi was spotted heading out in  New York City when Bella displayed her adorable affection for her big sis.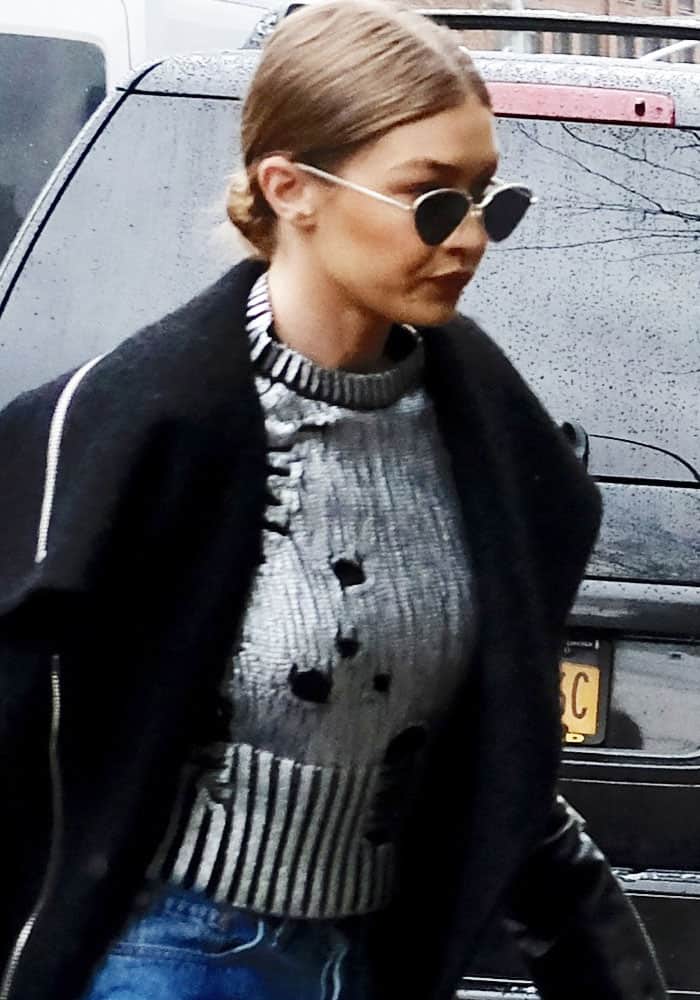 Gigi Hadid entering a hotel in New York on January 31, 2017.
Gigi wears her namesake Stuart Weitzman "Gigi" boots in metallic leather.
Gigi wore the distressed wool and cashmere foil "Euler" sweater by Zoë Jordan, which she layered underneath the Rudsak "Cece" coat in black. The model gave the look a casual flair with a pair of AGolde's Jamie high rise denim pants.
The 21-year-old finished her casual New York look with the gold "Bazaar" sunglasses by Le Specs, a Versace "Palazzo Empire" bag in black leather, and a pair of her namesake Stuart Weitzman "Gigi" boots in metallic leather.
Gigi steps out in a chic casual look for New York lunch with her sister Bella.
Bella didn't directly show her affection to Gigi, which is what makes this captured moment even more adorable. As the two were climbing into their car, a photographer congratulated Gigi on her Vogue cover, saying "Gigi, that Vogue cover is beautiful." Bella then answered, "Isn't it?" which had Gigi breaking into a smile.
We're not sure which cover Bella was talking about since Gigi racked up three covers in the past two weeks. Then again, it doesn't matter because the 21-year-old model looks gorgeous in all of them.
Shop the Stuart Weitzman "Gigi" boots at Stuart Weitzman.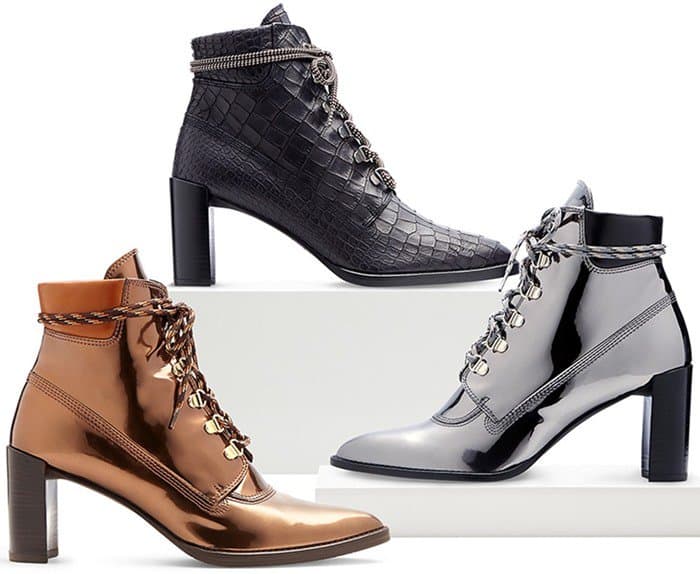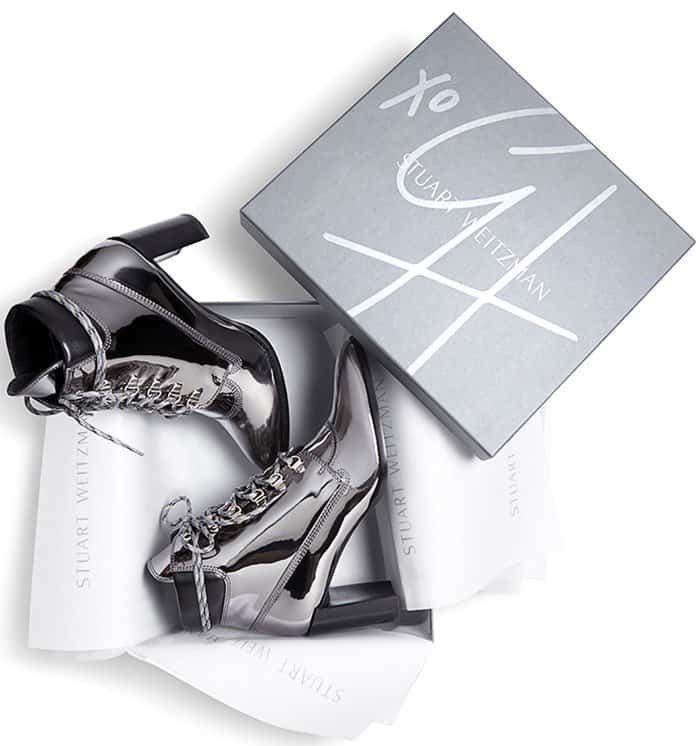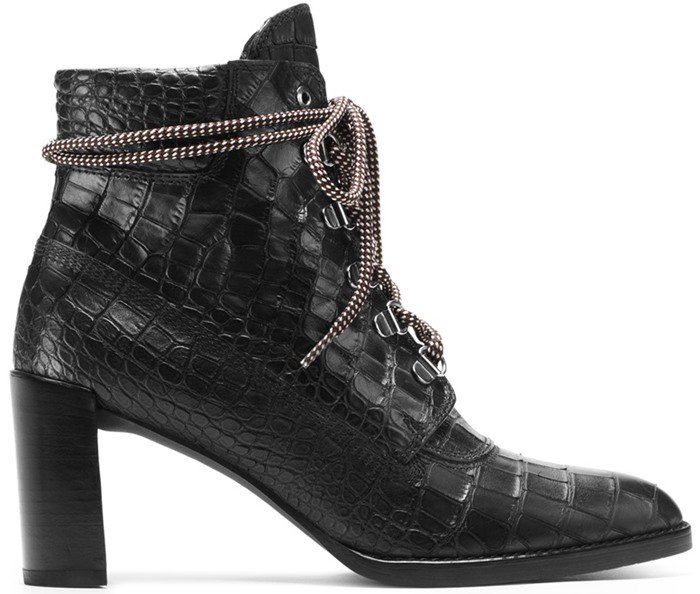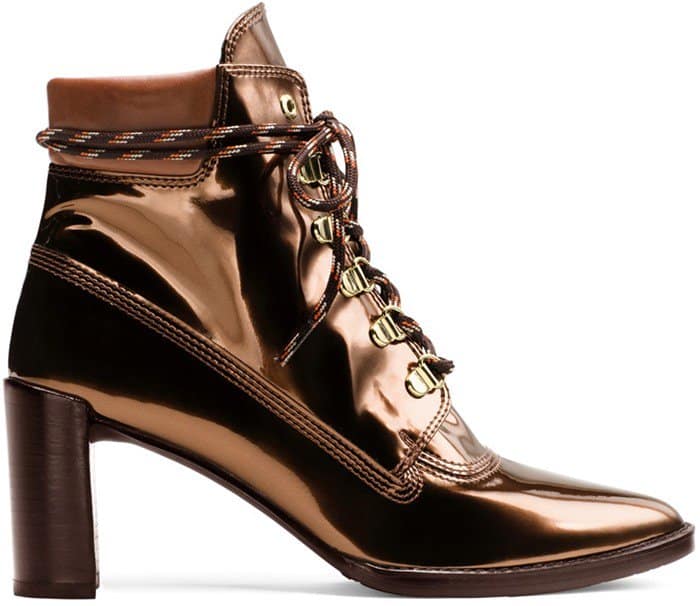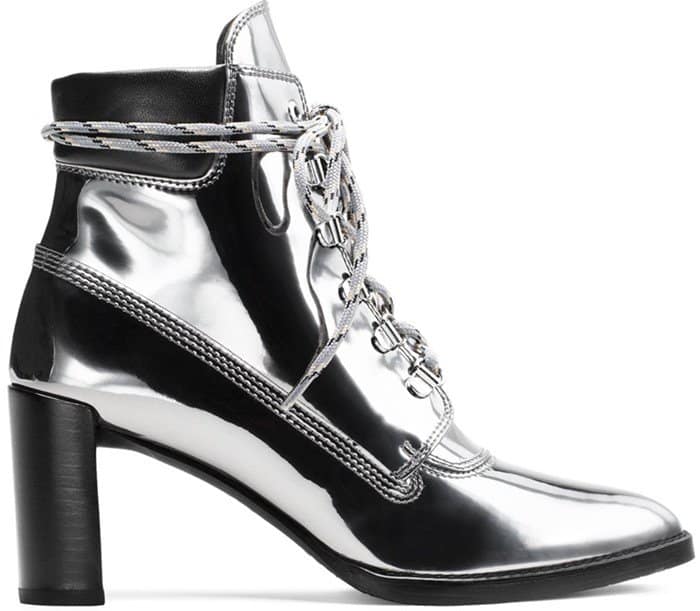 Stuart Weitzman "Gigi" Lace-Up Booties, $565 at Stuart Weitzman
Credit: TNYF / WENN