Gigi Hadid has teamed up with Stuart Weitzman once again for another shoe collaboration for an excellent cause. This project is in conjunction with nonprofit organization Pencils of Promise, which aims to provide quality education to children.
Last year's Gigi Boot Initiative has already funded the construction of three schools — one in Ghana, another in Guatemala and one in Laos. This year's Gigi Mules Project aims to build three more schools in the same locations to ensure more access to quality education.
The entire collection is available at Stuart Weitzman.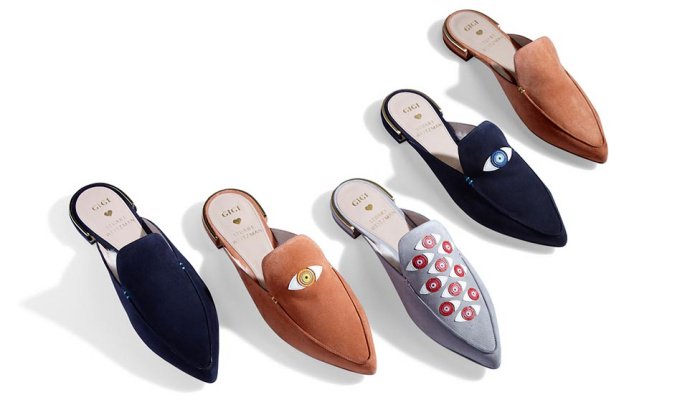 The Gigi Mules Project
In collaboration with Stuart Weitzman, Gigi designed the "Eyelove" and "Eyelovemore" mules. Both styles feature the evil eye talisman, which holds a special place in Gigi's heart as it conveys a symbolic meaning.
Aside from providing a captivating detail, the evil eye serves as a protection from negative energy. The motif also adds a stylish edge to these beautiful shearling-lined shoes. They feature a pointy-toe silhouette and low heels with metallic detail. Crafted in luxe suede, these shoes come in gorgeous hues of navy, tan and gray.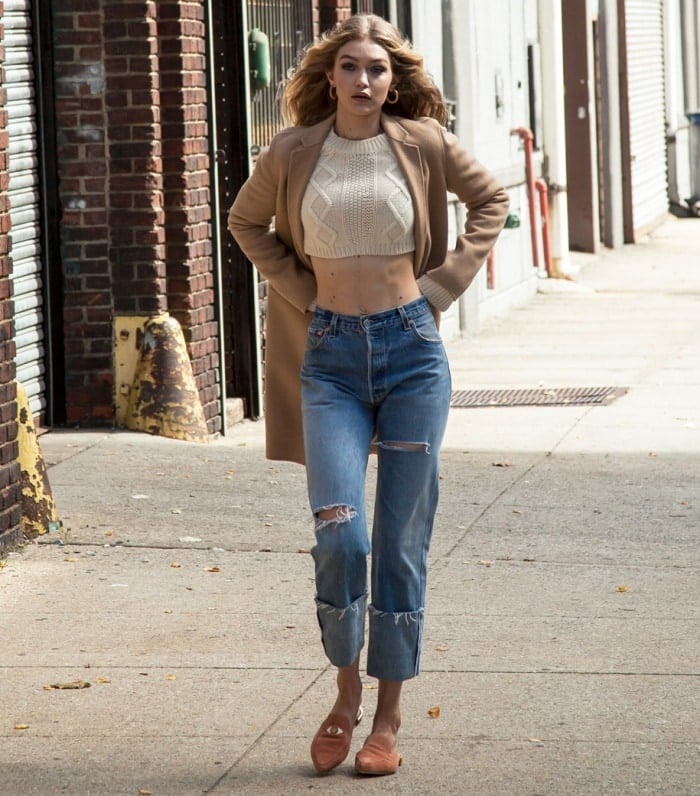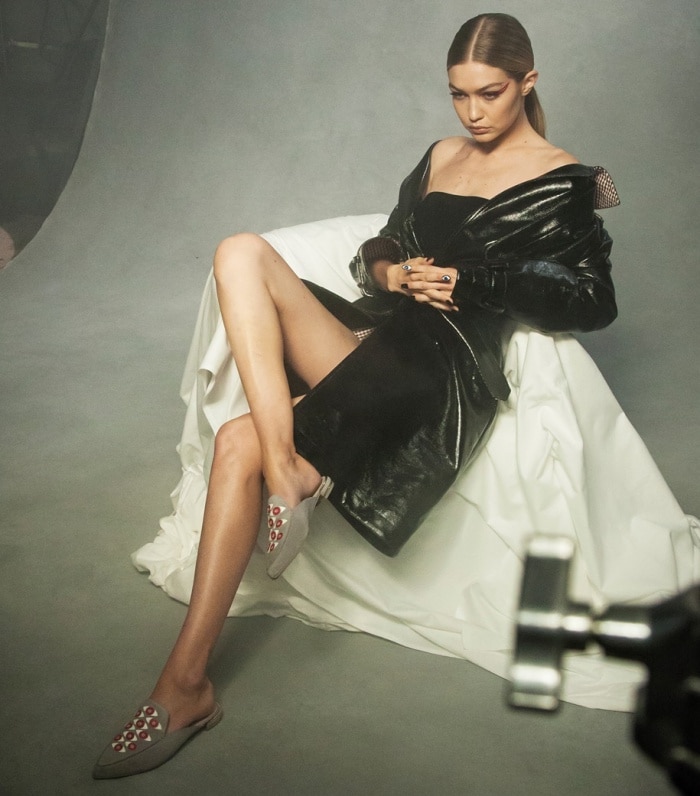 Gigi Hadid for Stuart Weitzman
"Eyelove"
The "Eyelove" mules come in two beautiful shades: deep indigo and ballet tan. They feature one leather eye talisman applique on the right shoe.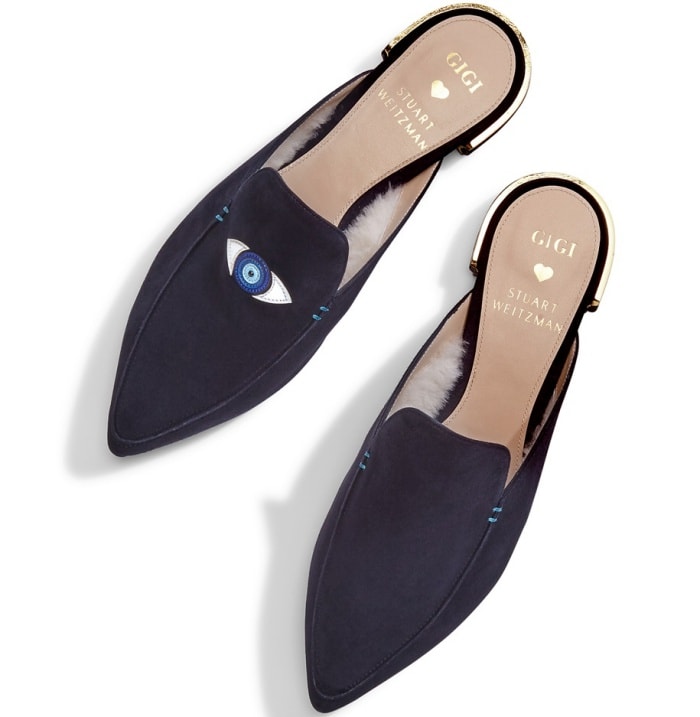 Gigi Hadid x Stuart Weitzman "Eyelove" mules, $498 at Stuart Weitzman
"Eyelovemore"
The "Eyelovemore" mules come in frosted gray suede and are generously adorned with multiple evil eye leather appliques on both shoes.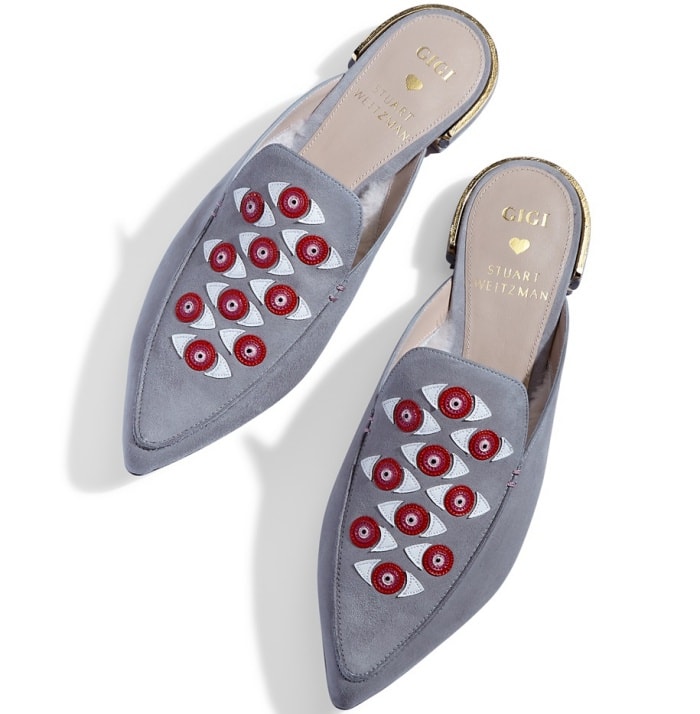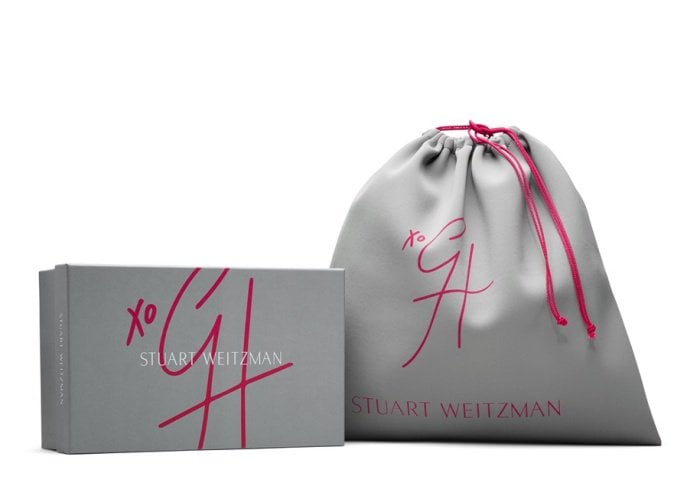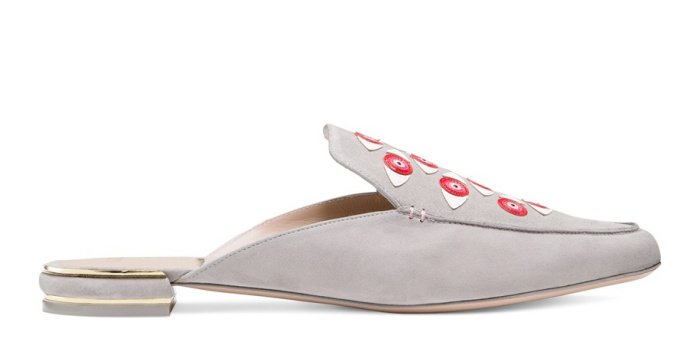 Gigi Hadid x Stuart Weitzman "Eyelovemore" mules, $598 at Stuart Weitzman
As the face of the brand, Gigi has fronted several advertising campaigns that showcase highly coveted pieces from Stuart Weitzman. This time around, Gigi showed off the "Eyelove" and "Eyelovemore" mules in a short campaign video directed by Cameron Duddy.
Entitled "The Season for Loving," the video follows Gigi as she roams around the streets of New York City while clad in her limited-edition mules. The video also touches on Gigi's fondness for the evil eye talisman, which heavily influenced her designs.
To promote her limited-edition shoe range, Gigi stopped by for a quick chat on "The Tonight Show Starring Jimmy Fallon." Naturally, the model wore one of her designs for her guest stint on the NBC talk show.
She oozed feminine charm in an all-white ensemble styled with "Eyelove" mules in tan suede. Gigi wore a Monse for FWRD cotton shirt (available at FWRD), which featured long sleeves and a flirty shoulder cut-out detail. She tucked it into a white Adam Selman maxi skirt, which featured a belted waist and an A-line silhouette.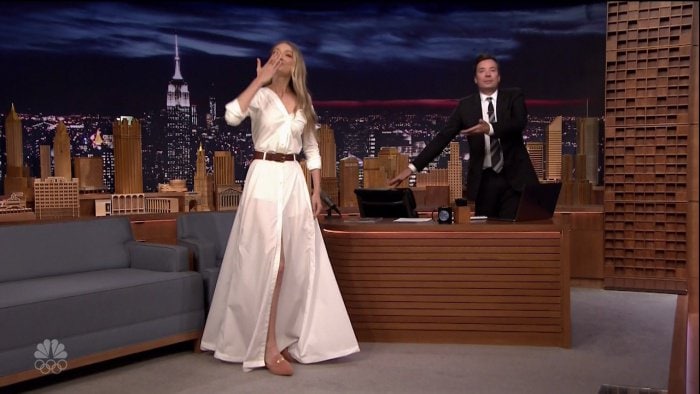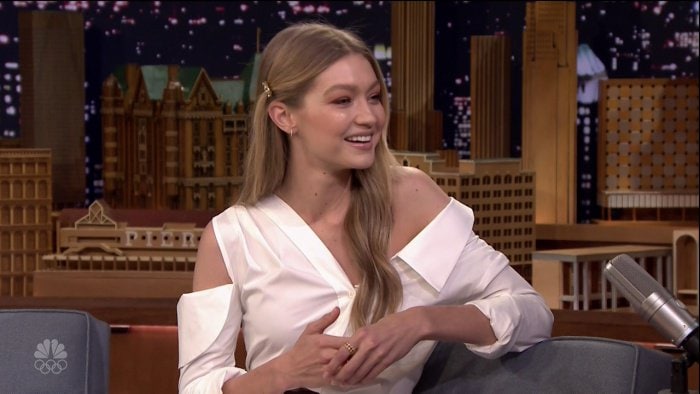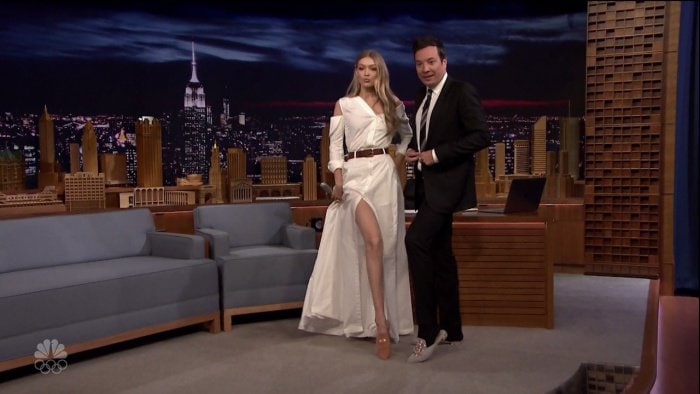 Gigi Hadid on "The Tonight Show Starring Jimmy Fallon" in New York City on November 15, 2017.
During her guest appearance, she talked about her love for Kobe Bryant and being hailed as Glamour magazine's "Woman of the Year." She also discussed her Stuart Weitzman collaboration and their commitment to help Pencils of Promise build schools for the children in Ghana, Guatemala and Laos.
Watch the clip below to see her full interview with Jimmy Fallon.
Credit: Supplied by WENN.com