Paris Hilton and her mom Kathy threw a sweet and pretty baby shower for Nicky Hilton Rothschild early this week. In the Hilton's world of ultra-glamorous Hollywood parties doubling as excessive displays of wealth, their baby bash was surprisingly an intimate yet elegant affair.
Instead of a pricey banquet hall or a hotel, the Hiltons set up their own Bel Air mansion as the baby shower venue. The family home's existing silver-and-gold Christmas ornaments were used to help set the festive theme for the joyous occasion. Only a single glass table served as the main attraction, but it was tastefully appointed with Ladurée macarons, rose cakes, tea and other pink-and-blue treats. About only 15 close family and friends celebrated with the Hiltons, including Nicky's 16-month-old daughter, Lily Grace.
Paris Hilton's Instagram pic of the family and guests at the Nicky Hilton's baby shower, posted on November 21, 2017.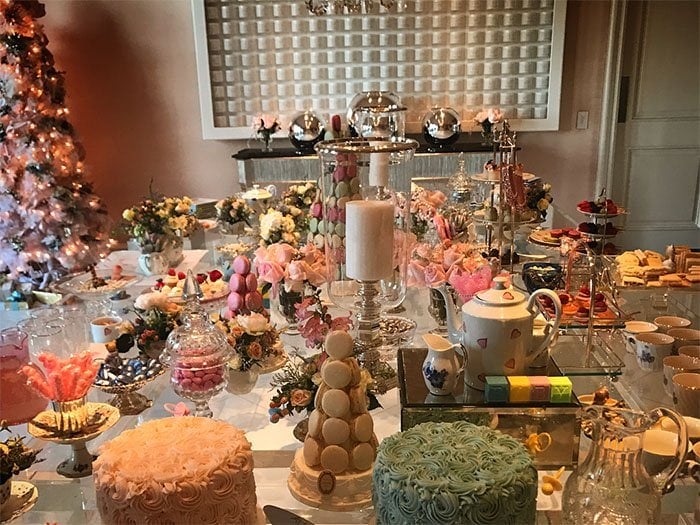 Paris Hilton's Instagram snap of the baby shower table spread arranged and decorated by their mother, Kathy Hilton, posted on November 21, 2017.

Keeping with the baby shower's color scheme, Paris Hilton dressed in a pastel-pink pleated dress, a matching cardigan, and pink Christian Louboutin "Simple" pumps. To throw off any speculations on the sex of her baby, Nicky dressed in contrast and wore a blue printed dress paired with powder-blue Manolo Blahnik "BB" velvet pumps.
Nicky Hilton Rothschild is expecting her second child with British banker husband James Rothschild, whom she married in a disaster-laden wedding in 2015. They are reportedly holding off on finding out on whether they are having a boy or a girl until the birth.
Paris Hilton's Instagram post of the snapshot of the ladies in her family at the baby shower they threw for Nicky Hilton, posted on November 21, 2017.
Nicky Hilton's Instagram pic of her wearing a blue printed dress and powder-blue velvet pumps at the baby shower thrown for her and second child with husband James Rothschild, posted on November 21, 2017.
Paris Hilton's own Christian Louboutin "Simple" pumps are in a hard-to-find color, but you can shop the classic black and nude colors at Barneys New York and Nordstrom. The "New Simple" variation with a narrow exposed platform is also available at Saks Fifth Avenue.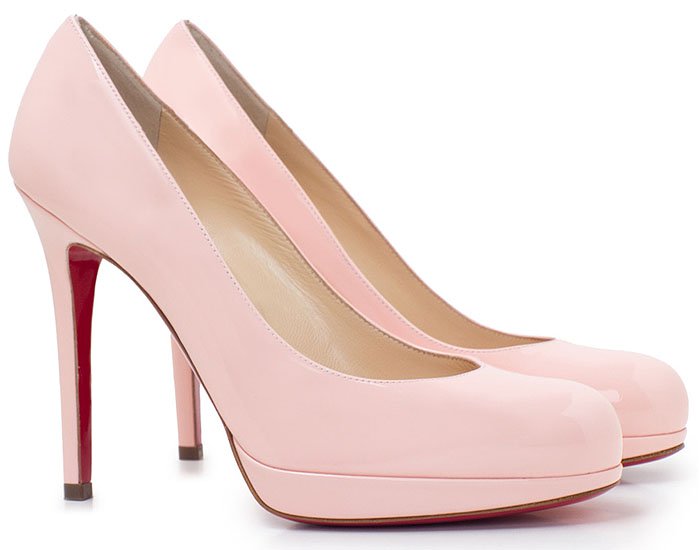 Christian Louboutin "New Simple" 120mm pumps, $795
Shop Nicky Hilton's exact Manolo Blahnik "BB" pumps in blue velvet at Neiman Marcus. More colors are available at Barneys New York.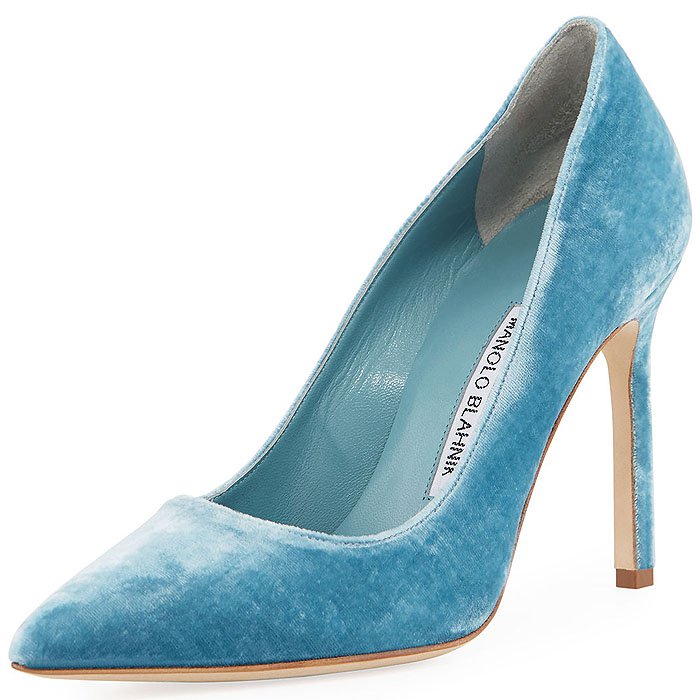 Manolo Blahnik "BB" velvet pointed-toe pumps, $419 to $695
Credit: Paris Hilton and Nicky Hilton's Instagram accounts