Gigi Hadid may have made headlines for her celebrity prankster attack during New York Fashion Week, but can we please talk about her off-duty outfits? As expected, the model had some pretty notable looks in between shows and we can't help but pour over every detail.
Gigi was spotted leaving the NYFW Marc Jacobs show in a look that took a complete 180 from her previous monotone outfits.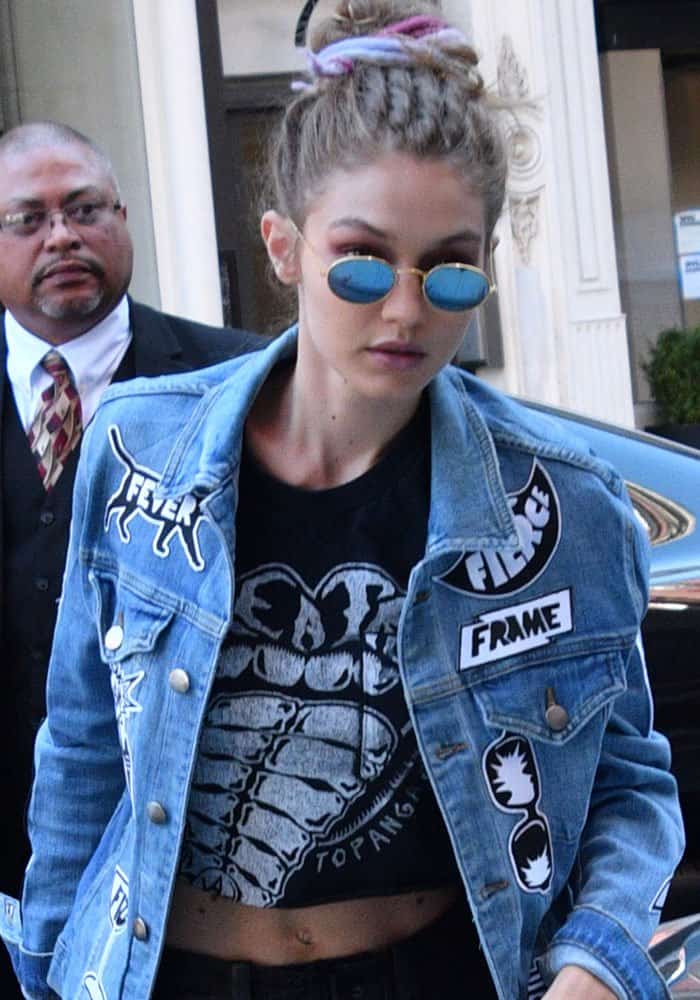 Gigi Hadid arrives back at her apartment in Manhattan on September 15, 2016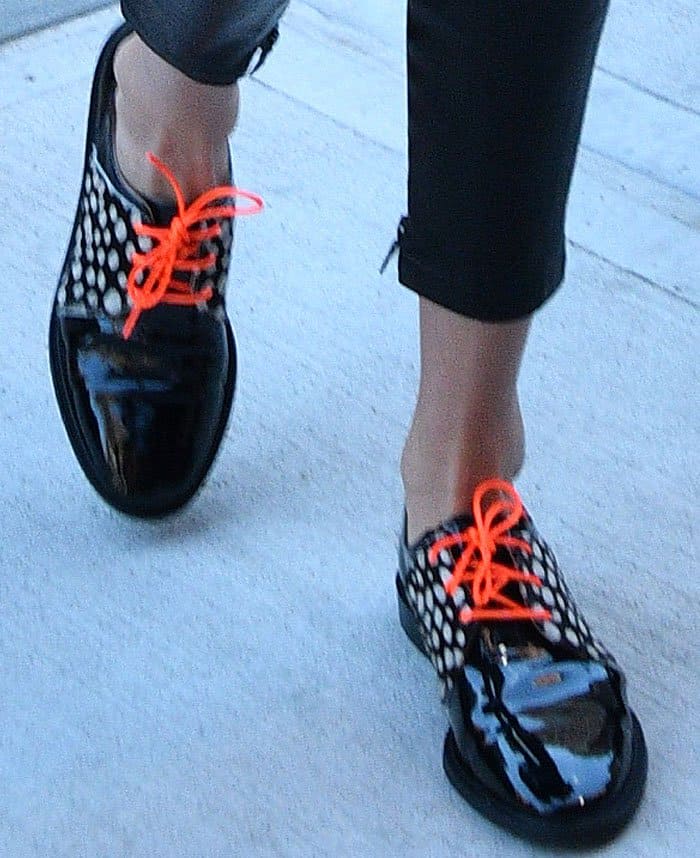 Gigi wears an eclectic pair of Rogues "Bullseye" derbys
Gigi stashed away her heels for some gorgeous menswear-inspired leather footwear, opting for a pair of Rogues "Bullseye" derbys. The 21-year-old went for a vintage-inspired look in a pair of Unravel leather pants and a graphic crop top. She finished the ensemble with a customized Frame "Le Original" patch denim jacket.
The model accessorized her look with Ray-Ban round sunglasses, a Saint Laurent classic "Sac de Jour" tote, and a turquoise Vianel iPhone case.
Gigi goes for a vintage look in a customized Frame "Le Original" patch denim jacket
We love the vintage look that she and BFF Kendall Jenner are currently rocking. We're getting a bit getting tired of the monotone trend a la Kim Kardashian.
Even Gigi's post-Marc Jacobs show updo even went pretty well with her outfit. The older Hadid sister uploaded a photo of her outfit backstage after walking in the show.
Gigi uploads a photo backstage after wrapping up the Marc Jacobs show
Grab Gigi's interesting Rogues "Bullseye" derbys at Harvey Nichols.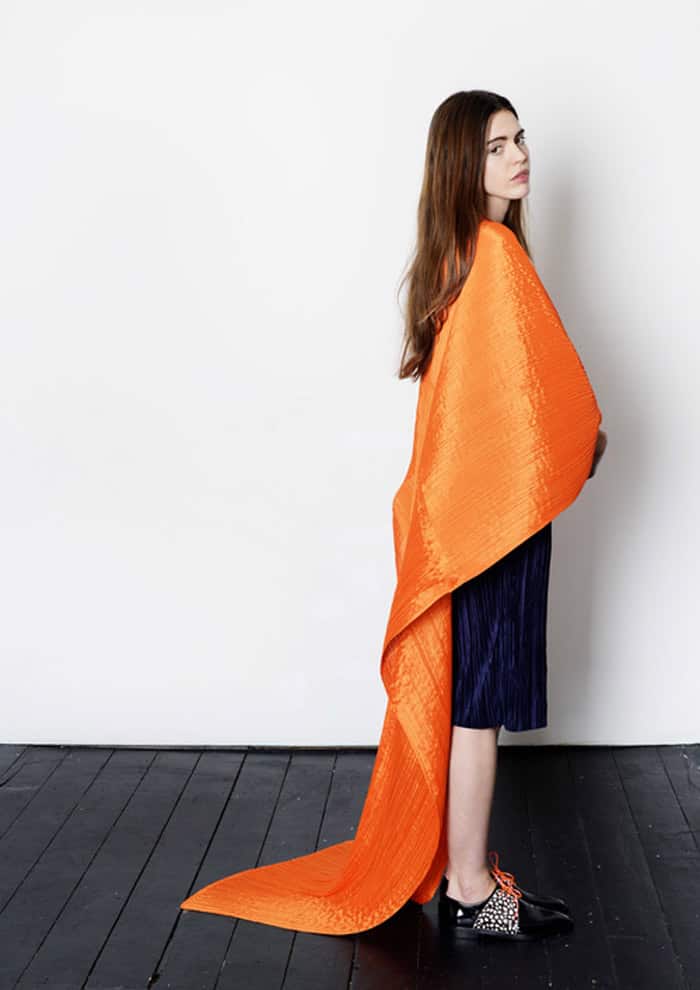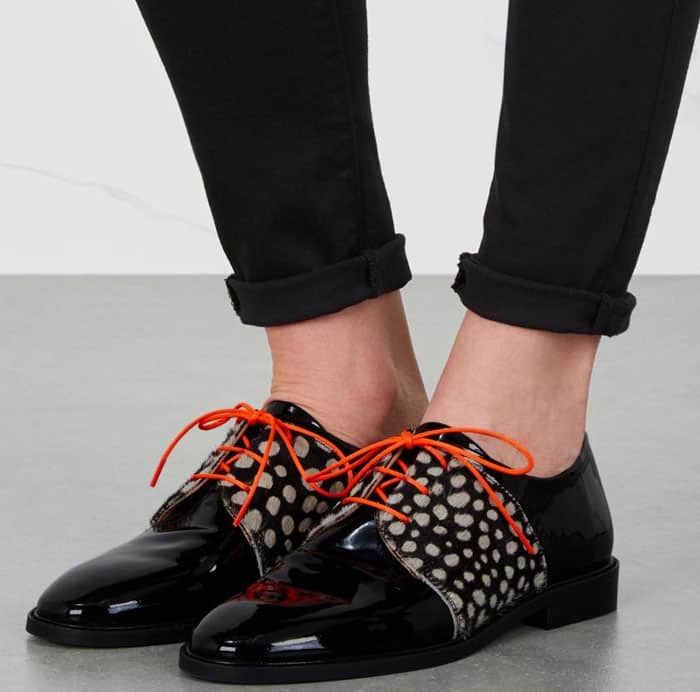 Rogues "Bullseye" Patent Leather Derby Shoes, $228.03 at Harvey Nichols
Credit: Gigi Hadid's Instagram / TNYF / WENN