It's happened to the best of celebrities, and, now, it's happened to Gigi Hadid. The 20-year-old model suffered a nip slip as she walked down the Versace fall 2016 fashion show runway at Milan Fashion Week in Italy on Friday. It seems like the cowl neckline on the backless slip dress she was modeling was too loose and inadvertently exposed her bare right boob.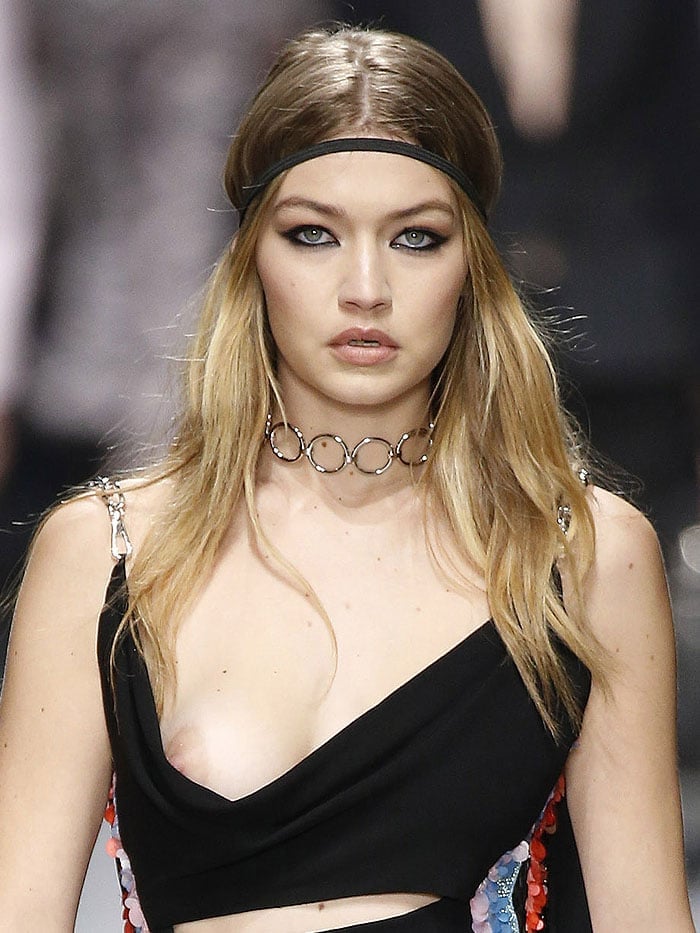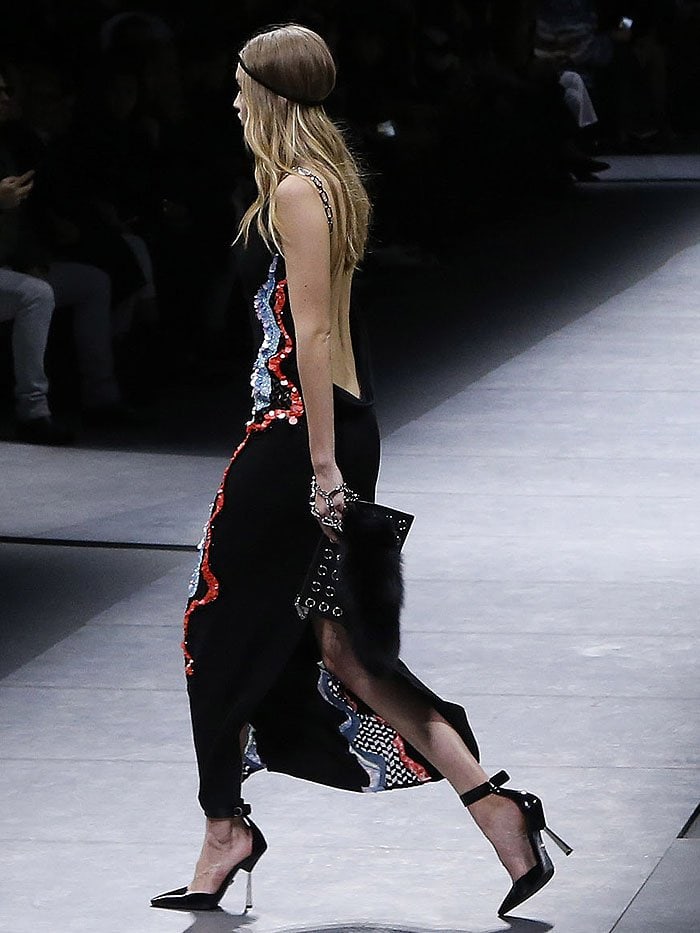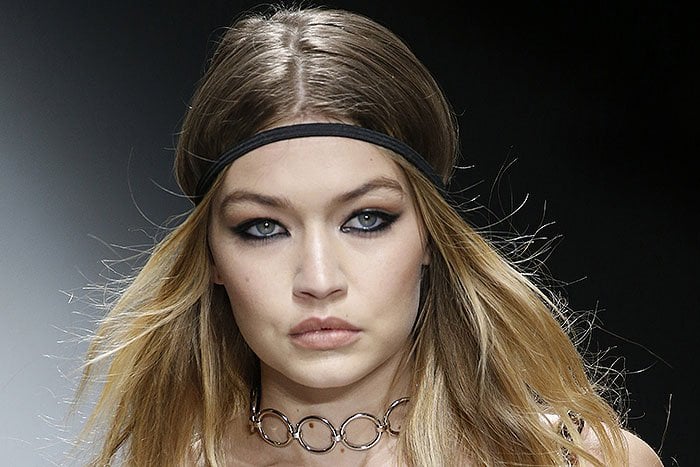 Gigi Hadid suffering a nip slip while modeling for the Versace fall 2016 fashion show held during Milan Fashion Week in Milan, Italy, on February 26, 2016.
Instead of being embarrassed about the wardrobe malfunction, Gigi ignored it, didn't even bother to fix it, and continued on with her walk like a professional. She even received a high-five from designer Donatella Versace, who was no doubt amazed by her poise, cool composure, and give-no-f's attitude.
Gigi tweeted a few remarks post-show that would make Free the Nipple supporter Chrissy Teigen proud. The It girl brushed off the nip slip and then called attention instead to the fabulous Versace chokers, bags, boots, and coats she modeled on the runway.
Wadrobe malfunctions happen on the runway every day of fw & are…unfortunate,lol,but let's talk instead about the new VERSACE CHOKERS✌

— Gigi Hadid (@GiGiHadid) February 26, 2016
& the bags & the boots & the coats & everythinnngggg, killin me Donatella @Versace !!!!!!! 😍😍

— Gigi Hadid (@GiGiHadid) February 26, 2016
Gigi Hadid receiving a high-five from Donatella Versace after walking the runway with her bare boob exposed.
Below are the pumps-boots hybrid Gigi wants us to notice instead of her boobs. They are made of scuba neoprene mixed with leather, and feature sporty zip details in front. Looks like we've got a new addition to our frankenshoes list. Will you be wearing these Versace pump-boots?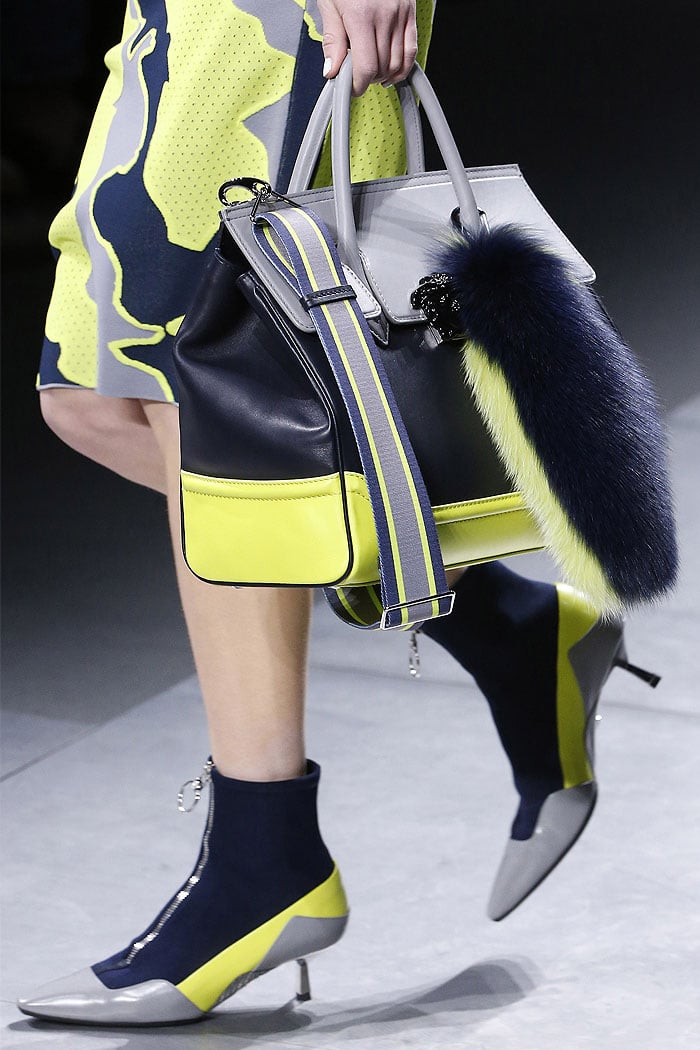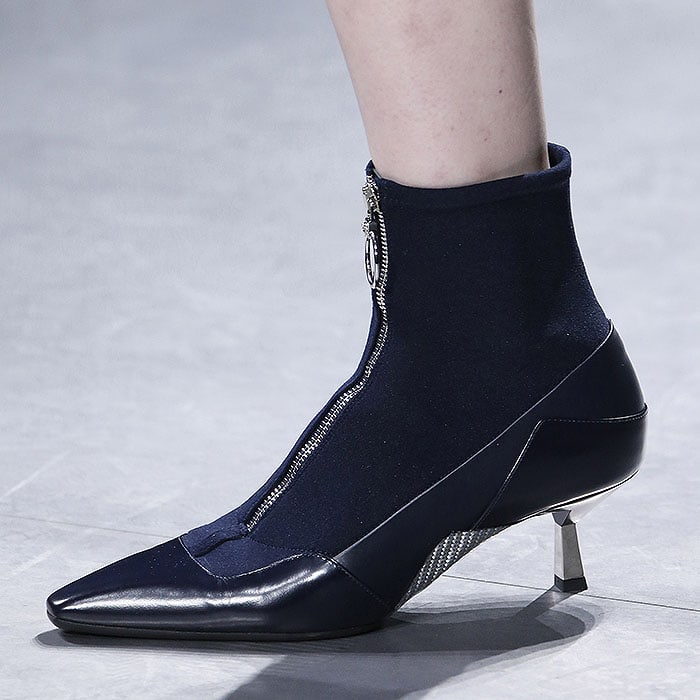 Versace fall 2016 scuba pumps-boots hybrid.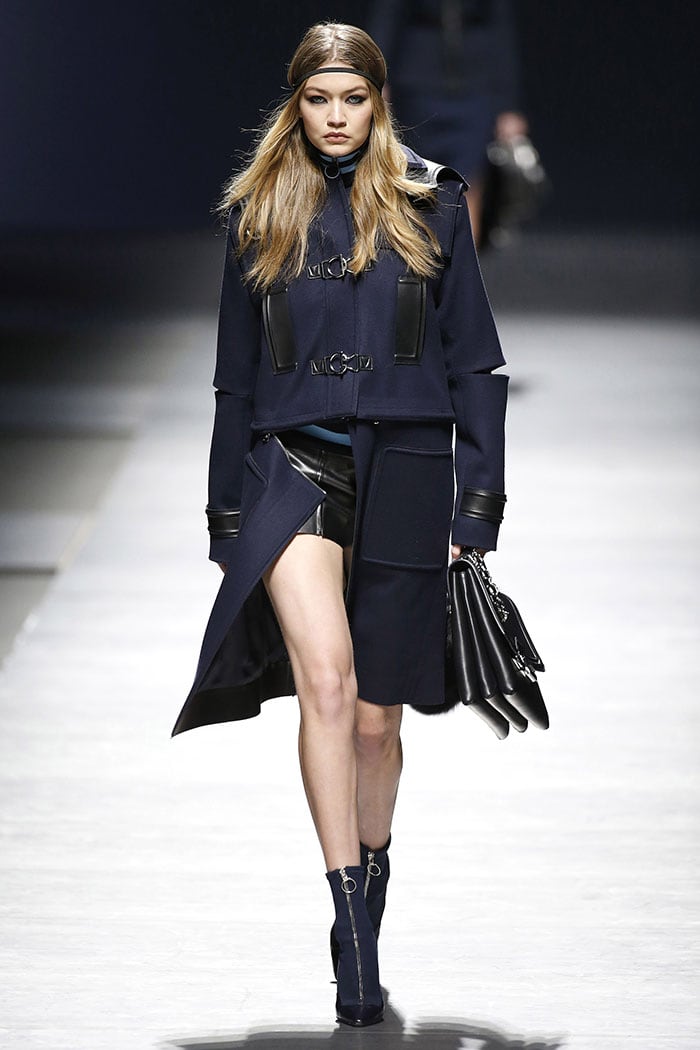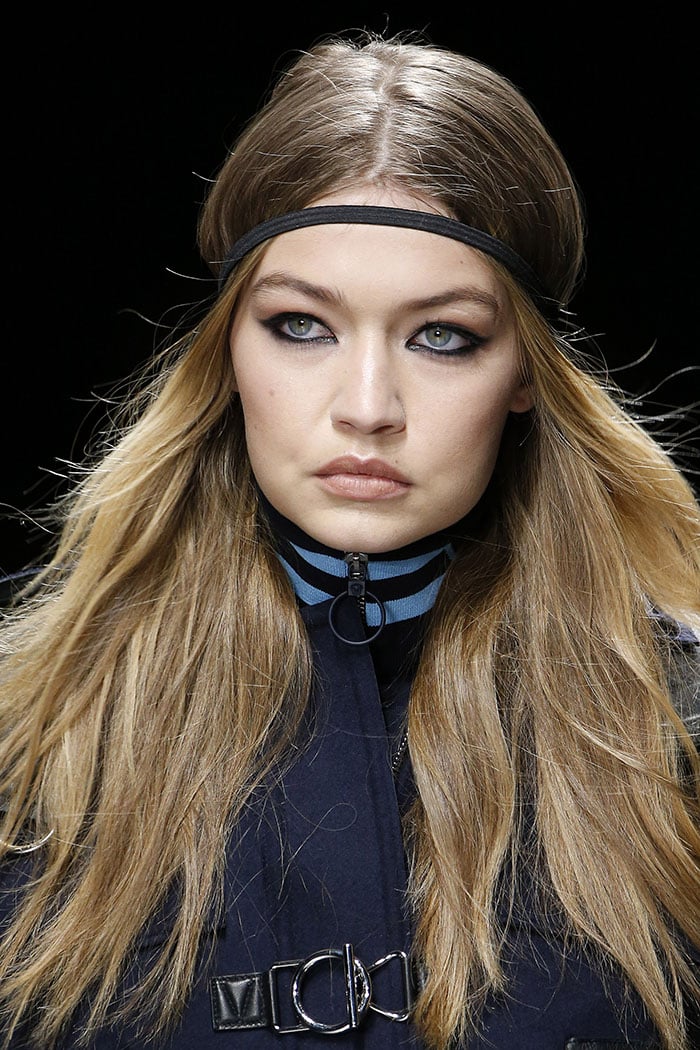 Gigi Hadid modelling the scuba pumps-boots on the Versace fall 2016 fashion show runway.
Credit: GAT Images/Cover Images