The 36-year-old 'The Leftovers' actress appeared on Good Morning America on Friday in New York City. Liv Tyler discussed her new role in the HBO drama about the mass disappearance of part of the world's population. Just before the interview, Jennifer Lopez performed in a revealing mini dress.
Liv Tyler sported a Giulietta blouse ($795 at Shopbop) paired with matching trousers featuring petite flowers and colorful polka dots. The outfit was completed with a stunning pair of orange Christian Louboutin sandals.
 Liv Tyler at Good Morning America Concert Series to talk her HBO series the Leftovers at Rumsey Playfield/SummerStage in New York City's Central Park on June 21, 2014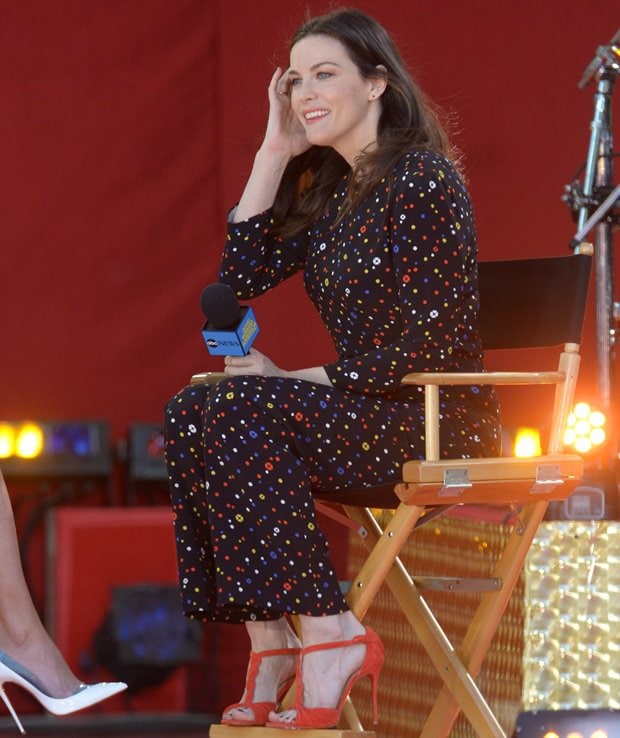 Liv Tyler wearing a silk Giulietta blouse featuring petite flowers and colorful polka dots
Her Italian-made blouse features a button that secures the slim back keyhole. It's made of plain-weave silk and has 3/4 sleeves.
Giulietta Fiorella Print Simple Blouse, $795 at Shopbop
There's also a short dress available in the same pattern. It features short flutter sleeves and has been discounted 60%.
Giulietta Belle Short Dress, $598 at Shopbop
Short flutter sleeves lend vintage charm to a ladylike Giulietta dress, patterned with colorful polka dots and petite flowers.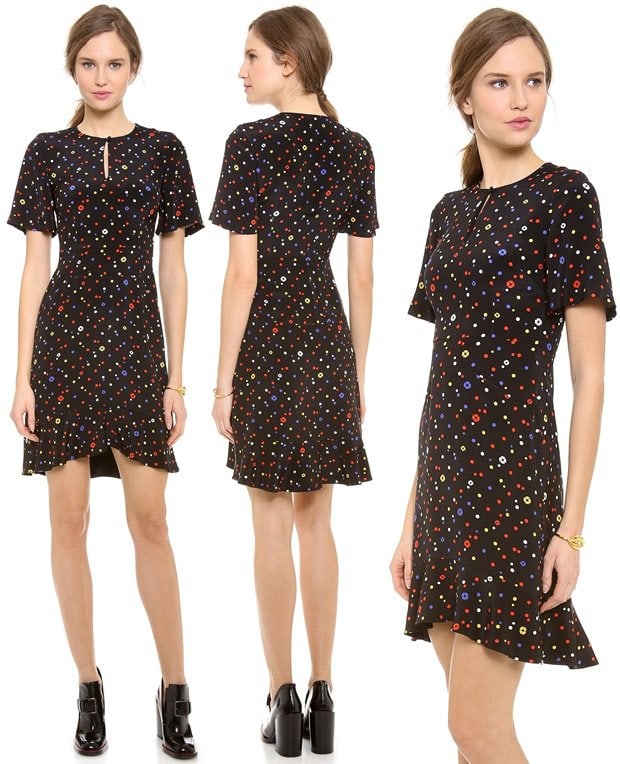 Credit: Mr. Blue / WENN / Ivan Nikolov