Italian luxury footwear designer Giuseppe Zanotti and world-renowned superstar Jennifer Lopez have joined creative forces in an exclusive, new capsule shoe and accessories collection.
Called Giuseppe for Jennifer Lopez (#GiuseppexJennifer), the special series is now available at Nordstrom, Farfetch, and Zappos.
Jennifer Lopez and footwear designer Giuseppe Zanotti have teamed up on an exclusive new capsule shoe collection
"I've always been inspired by Jennifer and love the way she looks in my shoes – it was a natural evolution to collaborate together, "says Giuseppe Zanotti. "The collection, like Jennifer, is sensual, sophisticated, modern but also playful with a bit of edge."
"I think it goes without saying that like every other girl, I love a killer pair of shoes," says Jennifer Lopez.
"Whether I'm walking the red carpet or dressed casually, the right shoes complete my outfit to make me feel beautiful, sexy, and fearless. The collection Giuseppe and I have created is everything you would expect from the both of us – bad-ass high heels with shapes that are fierce and of course, have some sparkle!"
The Giuseppe for Jennifer Lopez (#GiuseppexJennifer) Capsule Collection
Bringing together the different facets of Jennifer Lopez's style with Giuseppe Zanotti's signature aesthetic, shoes in the collection range from crystal-encrusted open-toe booties to embellished wedge sneakers to strappy gladiators in snakeskin-print leather.
At once feminine and contemporary, the color palette features dreamy pastels, cool grays and warm beiges. Two styles of leather handbags with artful detailing complete the collection.
1. Lynda Embellished Lace-Up Sandals, $2,995
Crisscrossed corset laces bridge the open top of a sky-high sandal swathed in mixed tonal crystals for extravagant glimmer. A mirrored leather stiletto adds extra polish.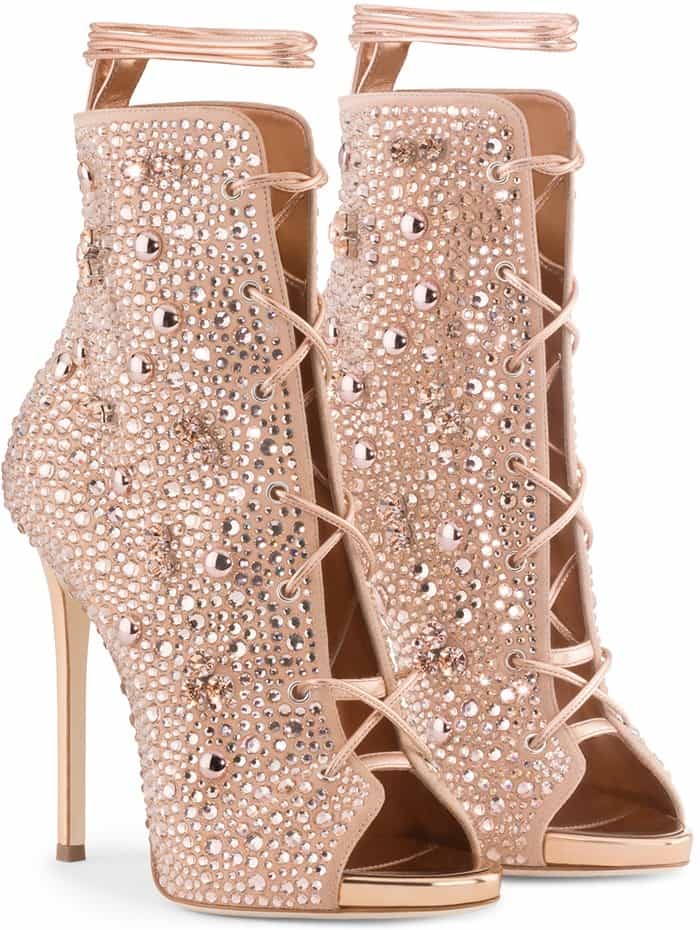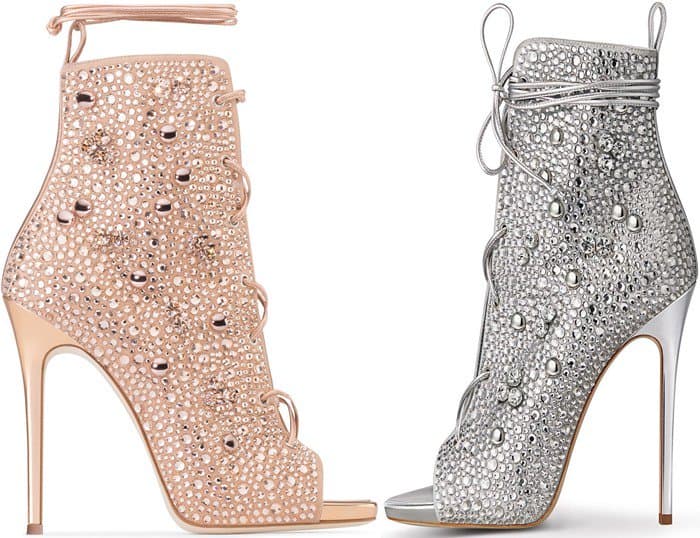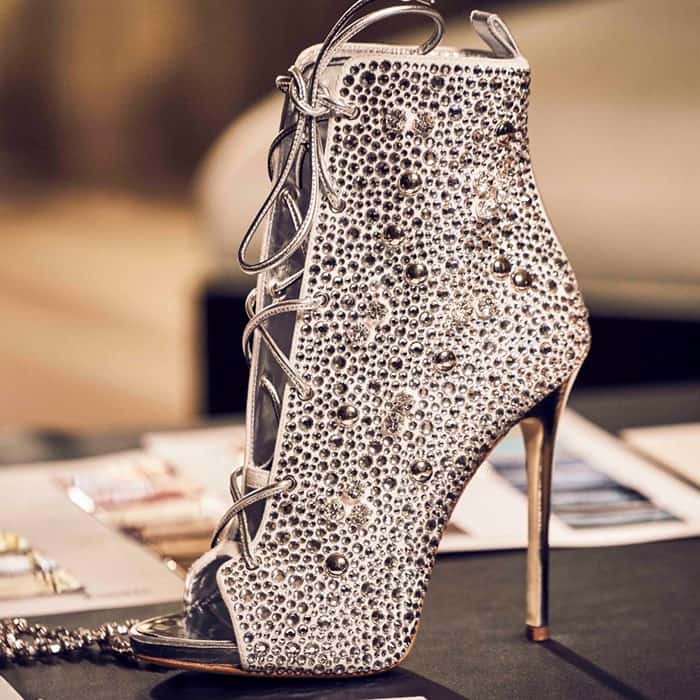 2. Leslie Satin Ankle-Wrap Sandals, $895
A curvy wraparound ankle strap makes a sultry finish for a minimal satin sandal lifted by a tall, slim heel and embellished with a rhinestone-encrusted buckle.
3. Jen Laser Cutout Booties, $1,250
Lasered, corset-inspired straps crisply bridge the open sides and top of a striking cage bootie lifted by a soaring stiletto.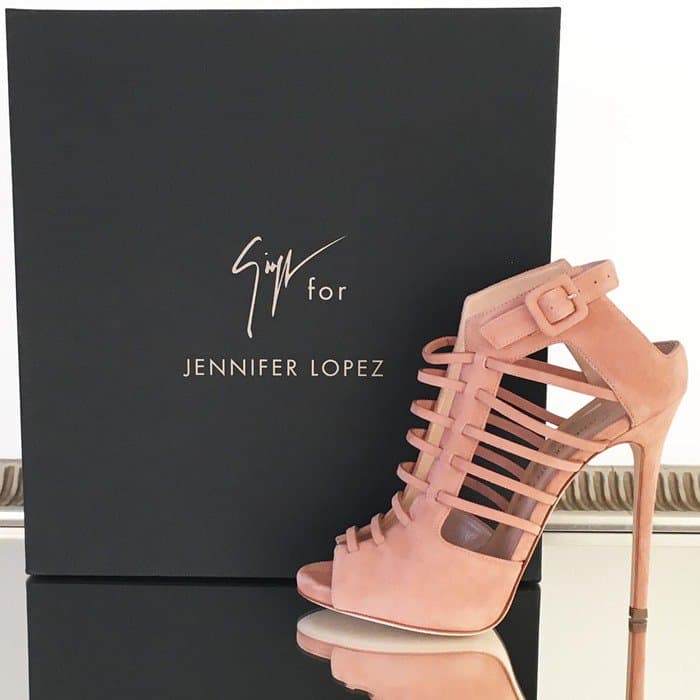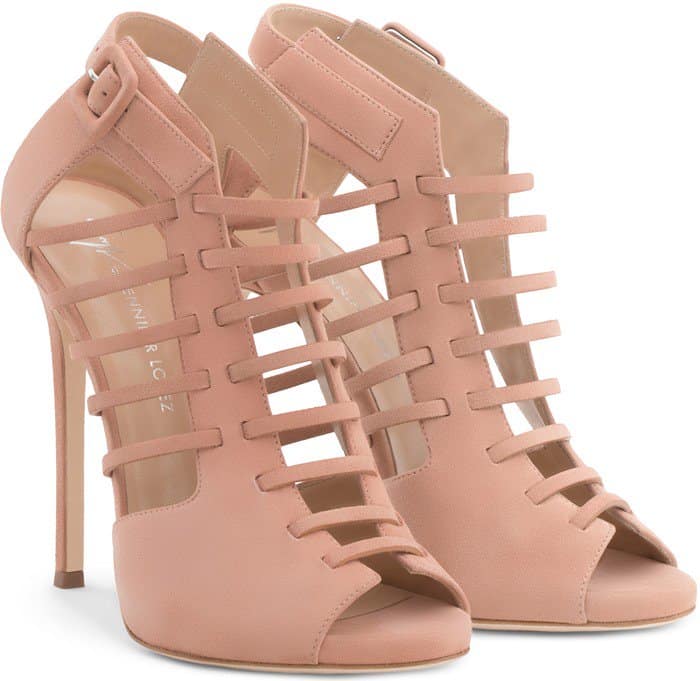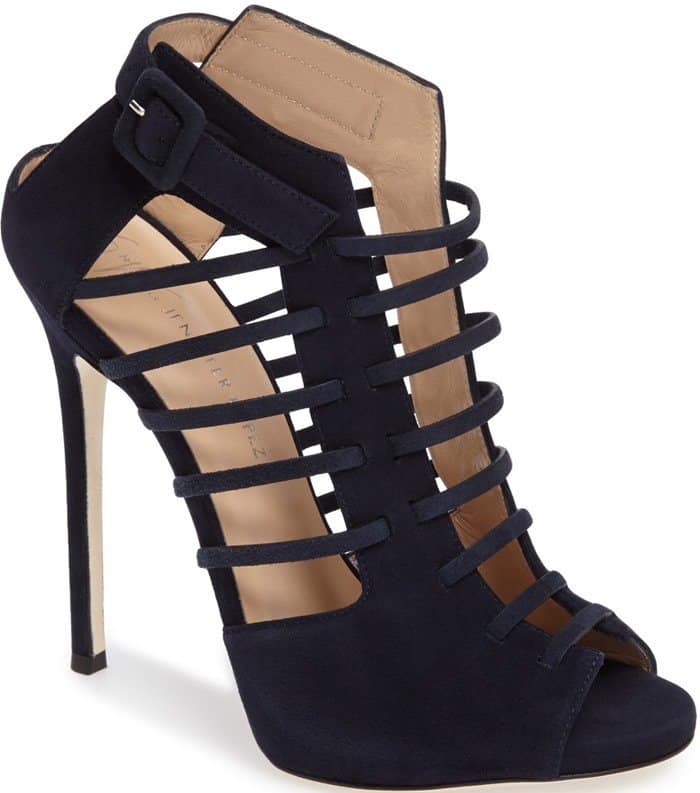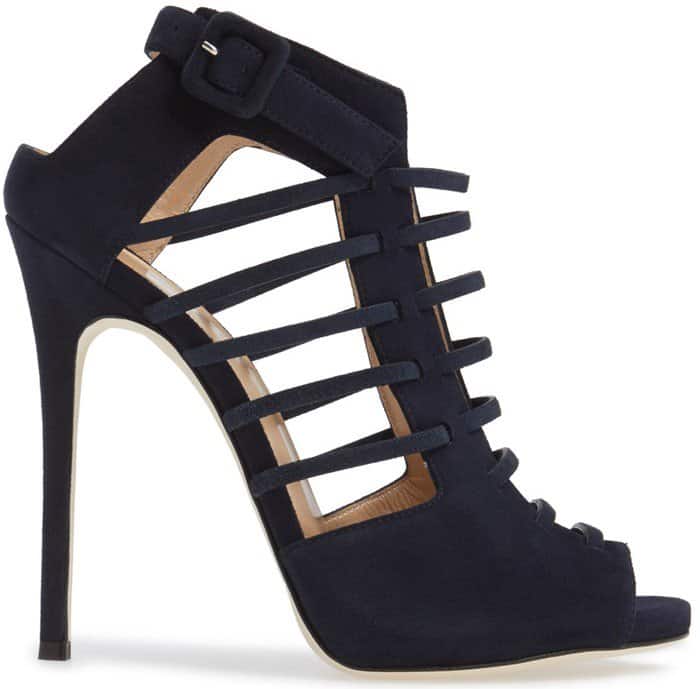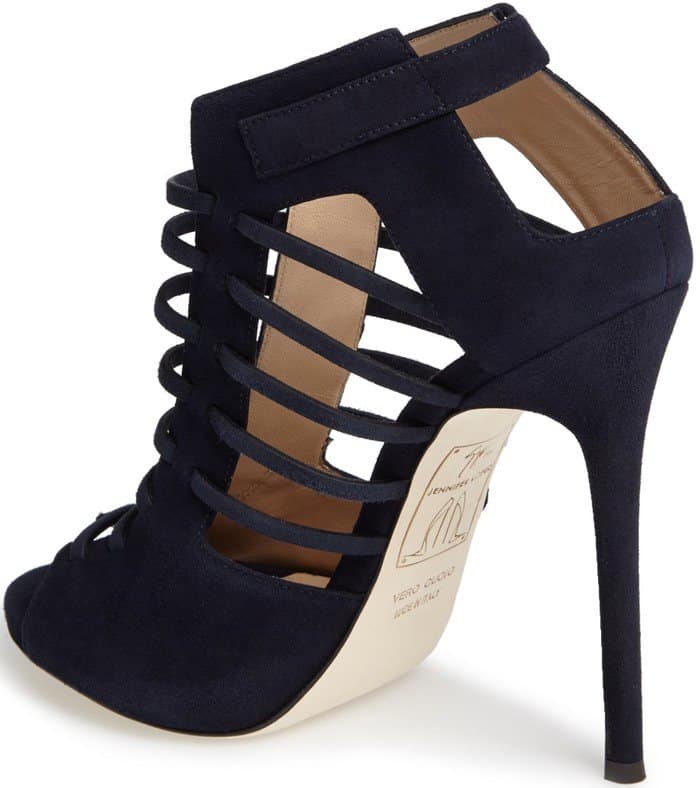 4. Emme Knee-High Gladiator Sandals, $1,295
Crisscrossed straps textured with snake embossing intensify the drama of a head-turning knee-high gladiator sandal lifted by a soaring stiletto heel.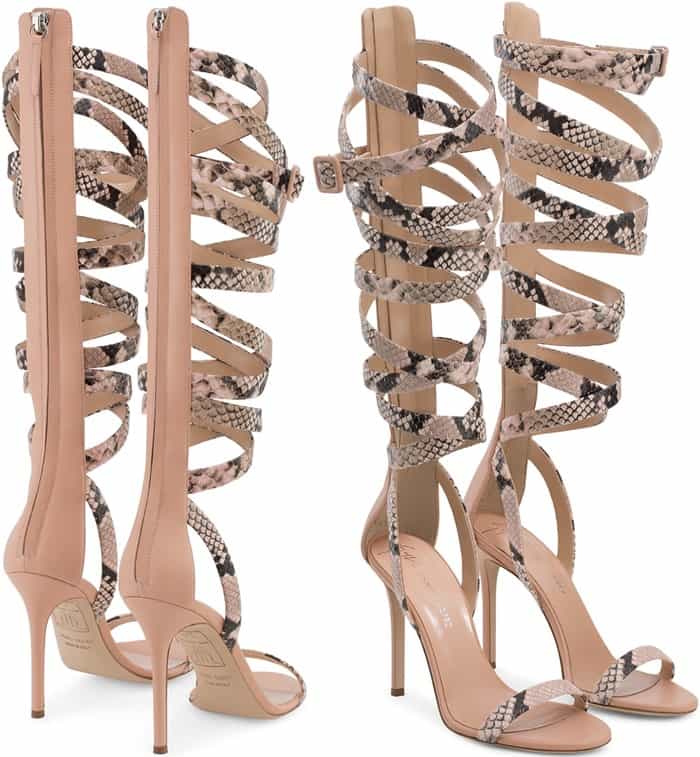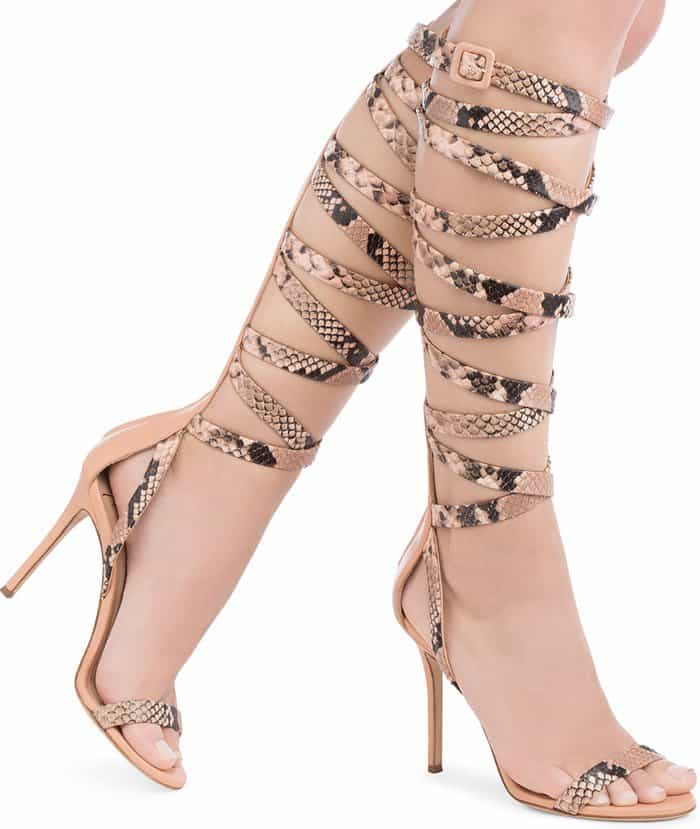 5. Tiana Hidden Wedge Sneaker, $1,395
Extravagantly embellished straps clustered with mixed crystals perfectly complement the street-chic attitude of a hidden-wedge sneaker grounded by a thick bumper sole. Gleaming silvertone zip hardware and laces kick up the shine.