In April 2012, Helen Hunt's lookalike Leelee Sobieski made a comeback to the red carpet and we were glad to see her return.
The Glass House actress looked incredibly chic yet casual at the Tribeca Film Festival in a pair of slim jeans, a crew neck sweater, and bright Tabitha Simmons heels.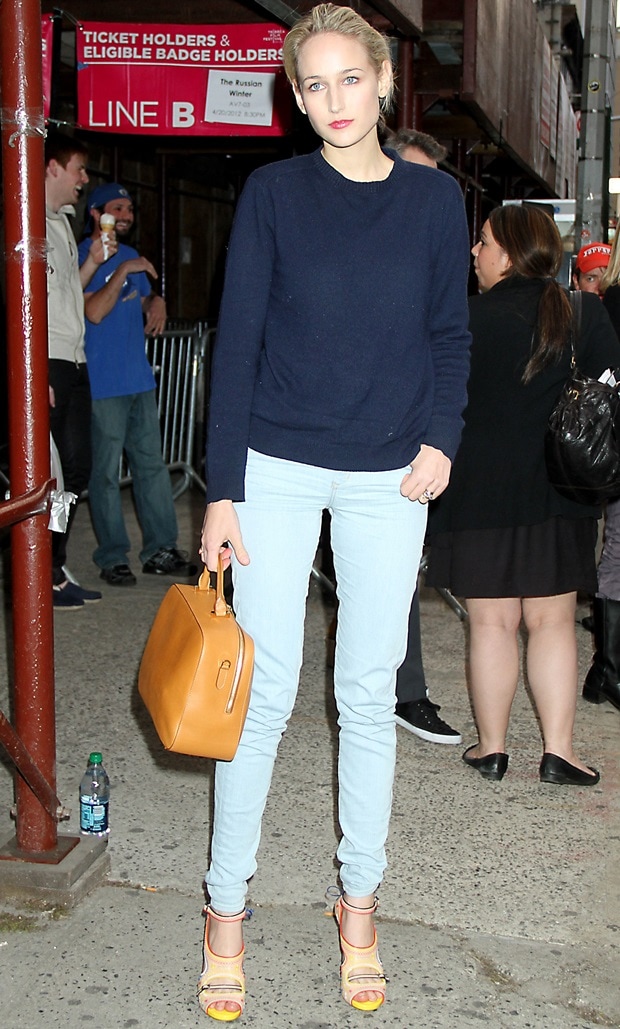 Liliane Rudabet Gloria Elsveta "Leelee" Sobieski leaving the 2012 Tribeca Film Festival at the AMC Loews Village 7 in New York City on April 20, 2012 (Credit: Mr. Blue / WENN)
11 years earlier, she starred with Diane Lane, Stellan Skarsgård, Bruce Dern, Kathy Baker, Trevor Morgan, and Chris Noth in the 2001 American psychological mystery thriller film The Glass House.
Leelee Sobieski was 18 and Trevor Morgan just 14 when The Glass House was released on September 14, 2001 (Credit: Columbia Pictures / WENN)
Playing sixteen-year-old Ruby Baker, her eleven-year-old brother Rhett was portrayed by Trevor Morgan.
Leelee Sobieski as Ruby Baker in The Glass House (Credit: Columbia Pictures / WENN)
They were 18 and 14 years old respectively when the film was released on September 14, 2001, just three days after the September 11 attacks.
While she was reportedly paid $1 million for appearing in the film, it was a box office bomb and panned by critics.
The house appearing in the movie is situated on the top of a mountain overlooking Leo Carrillo State Park. Located on 12815 Yellow Hill Road in Malibu, California, it was listed for $14,900,000 in 2014 and has parking for up to 20 cars!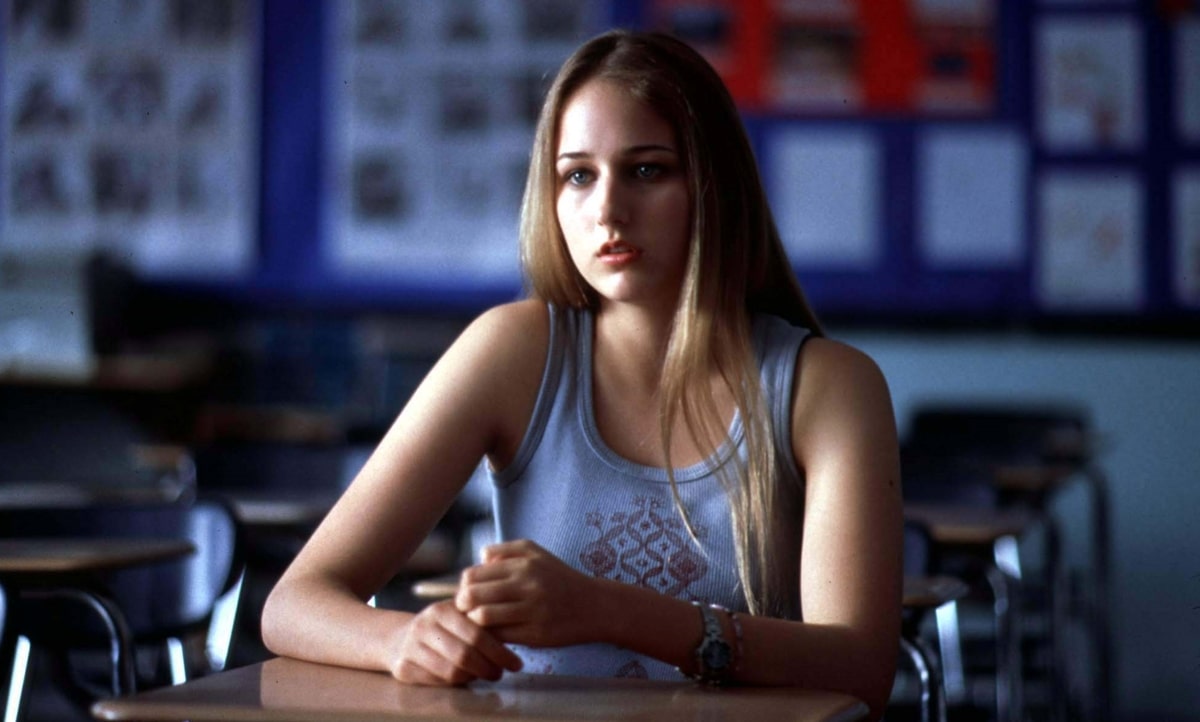 Leelee Sobieski plays a sixteen-year-old girl who loses her parents in a car accident (Credit: Columbia Pictures / WENN)
At the Tribeca Film Festival, she spiced up her basics beautifully here by adding fun and summery heels to the ensemble.
Her tan satchel finished off the look and didn't overpower her shoes or the rest of the look in any way.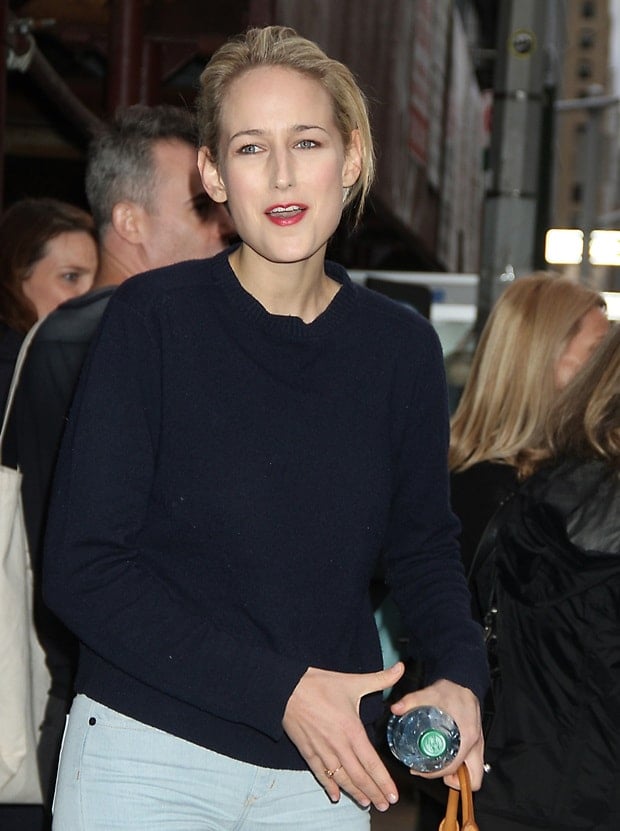 Leelee Sobieski paired a slouchy crewneck sweater with skinny jeans (Credit: Mr. Blue / WENN)
Well, what do you think of Leelee's look here? Do you adore her casual-chic ensemble as much as we do? More importantly, how do you feel about her heels?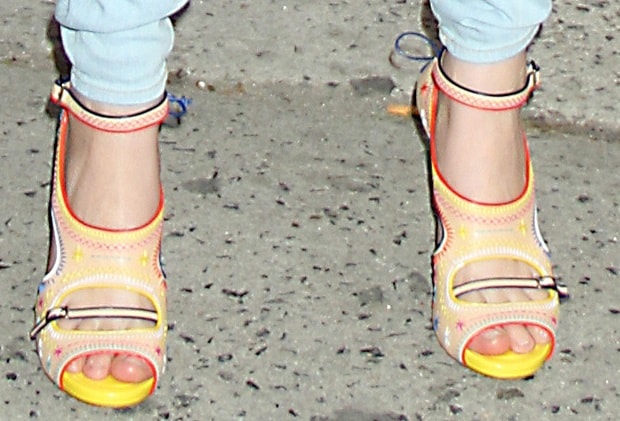 Leelee Sobieski shows off her feet in Tabitha Simmons sandals (Credit: Mr. Blue / WENN)
While the price tag will keep them out of my closet for some time, they're still pretty enough to take the time to admire.
So whether you're interested in adding to your designer collection or just eyeballing some interesting shoes go ahead and check them out:
Tabitha Simmons Embroidered Ankle Strap Platform Sandals, $1695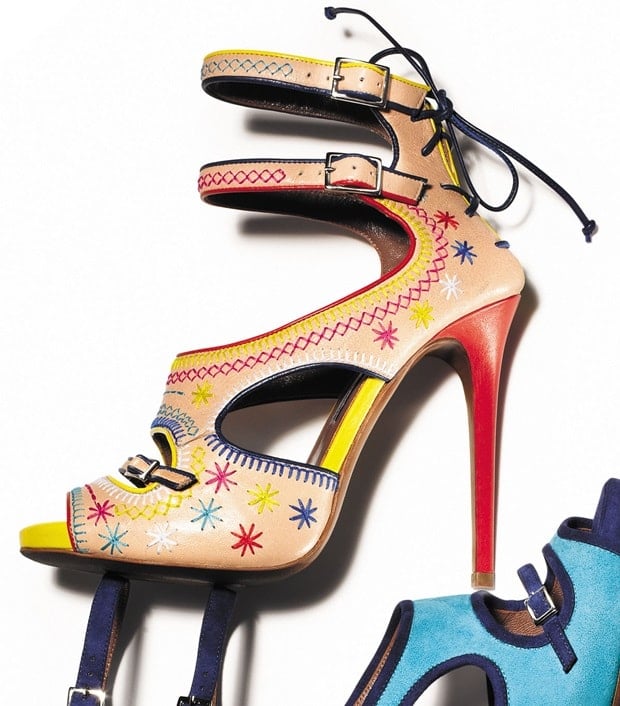 What do you think of Leelee's shoe choice? Would you use it to amp up staple pieces, or add them to an already vivid printed dress or pants?