Rosamund Pike paraded her long legs at the recent Jack Reacher film premiere in Madrid. The beautiful actress wore a gold embroidered long sleeve cocktail Emilio Pucci Spring 2013 dress and spiked sparkly Louboutin pumps.
Rosamund Pike flaunted her hot long dress in an embellished dress
Do you think she should have paired a different pair of pumps with this heavily embellished dress?
Rosamund Pike's gold embroidered long sleeve cocktail dress
Tom Cruise and Rosamund Pike at the 'Jack Reacher' film premiere at Callao Cinema in Madrid on December 13, 2012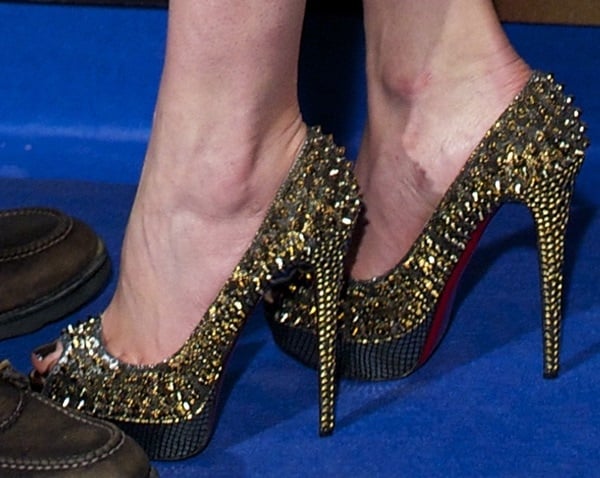 Rosamund Pike showed off her hot feet in Christian Louboutin pumps
In my opinion, the English actress looked radiant and glamorous, and her slightly edgy heels complemented the eagle pattern in her dress perfectly.
We also found this video of Rosamund's official interview for the movie. Check it out:
Credit: Sean Thorton / WENN