There are many unusual uses for shoes, and we never cease to be surprised by the crazy ideas that shoe designers come up with.
What exactly are fish shoes and more specifically goldfish high heels? You're about to find out, but at least you can't wear them to go fishing!
The transparent heel contains plastic goldfish in water with greenery.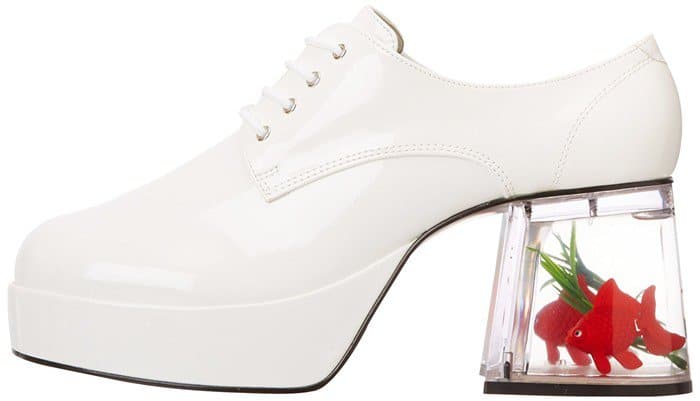 2. Robert Tabor "Fierce Fish" Shoe Sculpture
3. Fish-Shaped Slippers, $21.99 at Amazon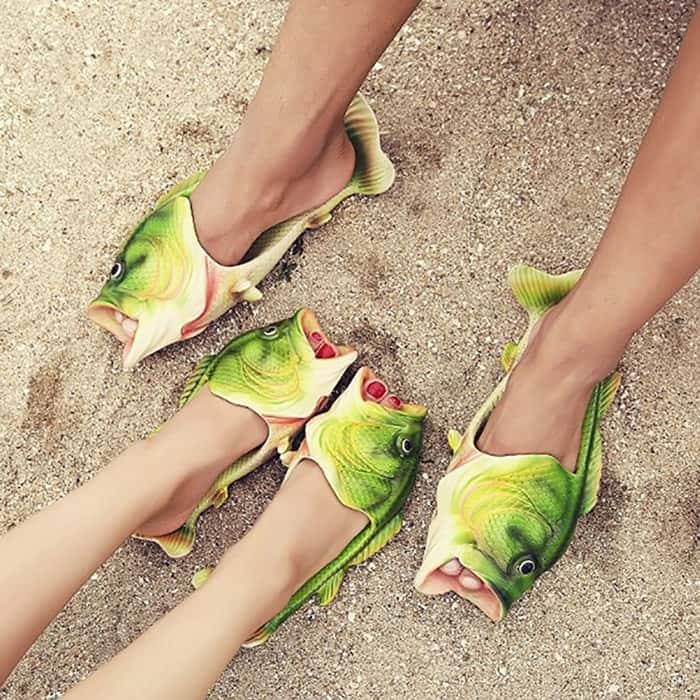 4. Flat Fish Flip-Flops
5. Andre Perugia Fish Shoe
André Perugia, who died in 1977, was a French shoe designer. He was born in Nice, France in 1893 of Italian parentage.
André trained in his father's workshop. In 1909, at the age of 16, he opened a shop in Paris where he sold handmade shoes.
6. High Heels Platform Aquarium Shoes
7. Dead Fish Shoes in Gold
Thanks to Lily Pacheco of Fix Your Hair for sharing these vintage Paradox by Zalo shoes that she purchased at Mercy Vintage in Oakland.
8. Beyonce's Fishbone Giuseppe Zanotti Sandals
Perhaps you remember the metallic leather Giuseppe Zanotti sandals with crystal-studded fishbone that Queen Bey wore at the 2003 MTV VMAs?
Beyonce Knowles wearing a sparkling champagne-colored dress at the MTV Music Awards held at Radio City Music Hall in New York City on August 28, 2003
Beyonce Knowles shows off her feet in crystal fishbone metallic sandals
You can check out the gold version of her sandals at Neiman Marcus.
Giuseppe Zanotti Crystal Fishbone Metallic Sandals at Neiman Marcus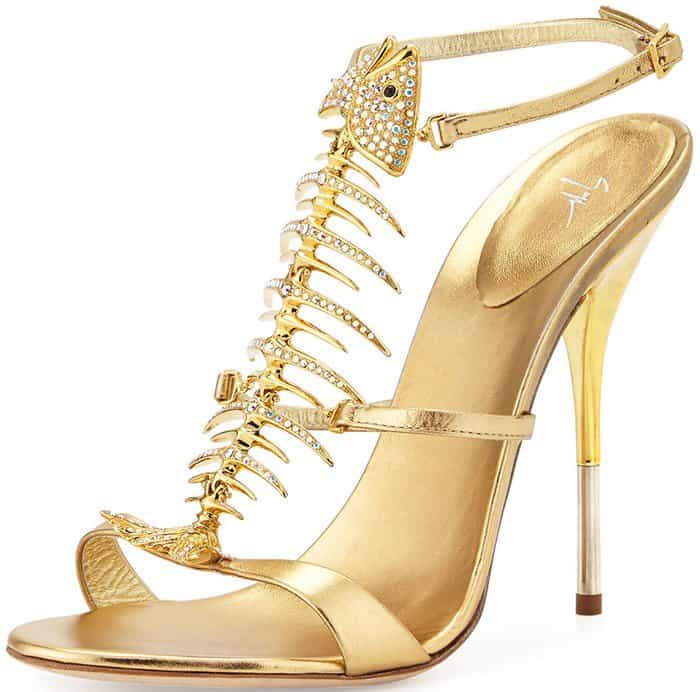 There's also a block heel version with Swarovski crystal fish skeleton center that you can purchase at Bergdorf Goodman.
Giuseppe Zanotti Embellished Metallic Leather Sandals, $1,125 at Bergdorf Goodman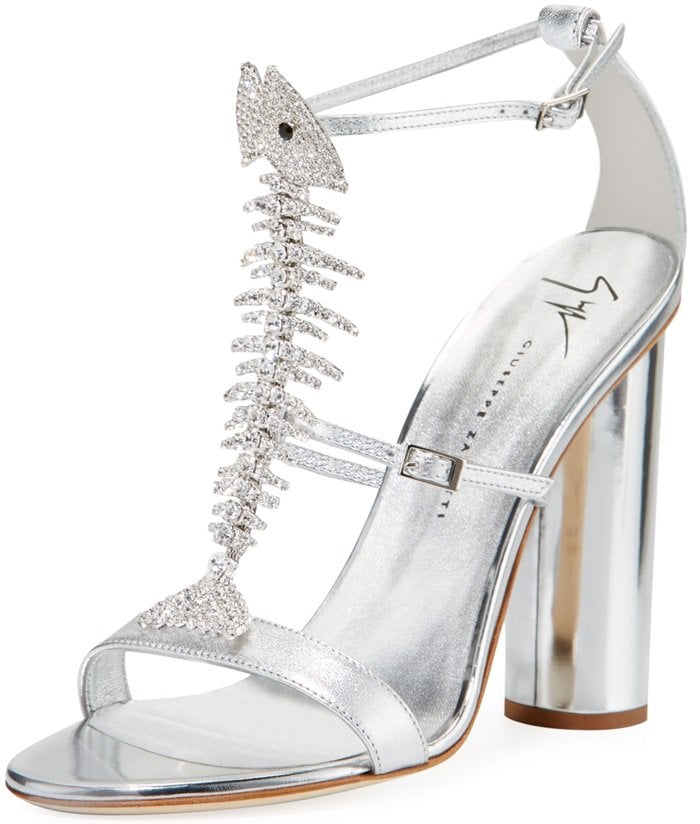 9. High Heel "Vanity Fish" Sculpture, $125 at Etsy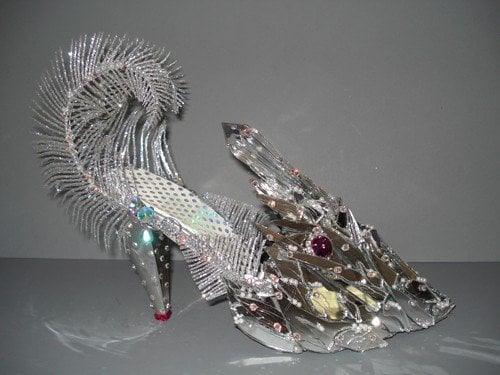 10. Anglerfish LED Light-up Plush Slippers, $49.99 at ThinkGeek
Light up your night in these slippers than thankfully don't have sharp and pointy teeth.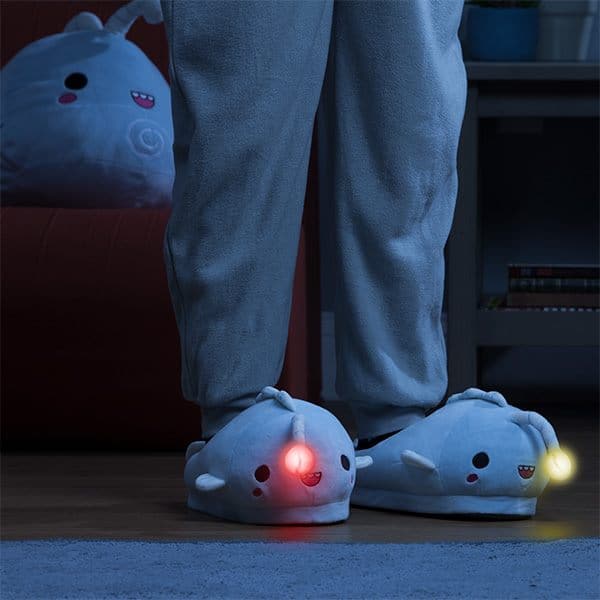 Credit: WENN