Plunging, backless, side boob-baring and crotch-high slits — you name it, and chances are Goodies singer Ciara has worn the trend on the red carpet.
But, the 58th Annual Grammy Awards was possibly the first time the singer tossed all four skin-baring trends into one ensemble.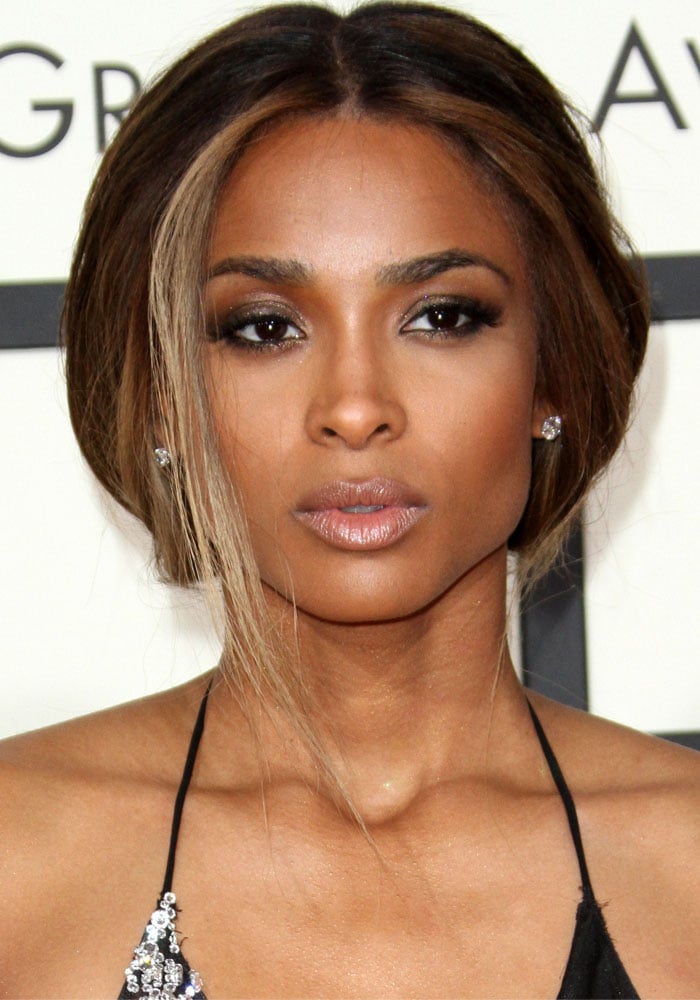 Ciara wears her hair down and back as she attends the 2016 Grammys held on February 15, 2016, at the Staples Center in Los Angeles
Luckily, Ciara treats her workouts like a religion because she pulled off her 2016 Grammys look without a hitch — and without much fabric, either.
12 years earlier, she released her debut studio album Goodies, which earned her two Grammy nominations at the 48th Grammy Awards.
"I graduated when I was 17 years old and I was on camera going, 'I see myself having a No. 1 song on the Billboard chart and da da da,' and I was declaring what I foresaw happening or what I believed could happen," she said in an interview with Billboard in September 2019.
"Jazze Pha knew I loved Missy and he knew it was a dream of mine to work with Missy and so he found a way to get to her without letting me know," she said about "1, 2 Step," a song from her debut album featuring American rapper Missy Elliott.
Ciara celebrates the release of her first album Goodies at the 32nd Annual American Music Awards held on November 14, 2004, at the Shrine Auditorium, in Los Angeles, California
"And he played me the beat to 'One, Two Step' with her voice on it and I was like, 'Yo!' That was a dream-come-true moment. That was really surreal when it was happening," she added.
Born on October 25, 1985, in Fort Hood, Texas, Ciara was 18 years old when Goodies was released on September 28, 2004. She turned 19 on October 25, 2004.
Ciara wears a skin-bearing Alexandre Vauthier dress on the red carpet of the Grammys
At the 58th Annual Grammy Awards, Ciara wore a sparkling jewel-encrusted satin creation by Alexandre Vauthier, which she ever-so-slightly dressed up with jewelry from Norman Silverman and the understated Stuart Weitzman "Nudist" sandals.
Ciara's feet in strappy black Stuart Weitzman sandals
How she was able to pull off four skin-baring trends without looking distasteful still eludes us. However, we can say this: Russell Wilson, you are one lucky man.
Russell Wilson and Ciara pose for photos at the 2016 Grammys
The satin version of Stuart Weitzman's "Nudist" sandals is from the brand's bridal collection, which offers a selection of these heels in colors other than the traditional white/off-white.
You can order a pair over at Nordstrom and Zappos.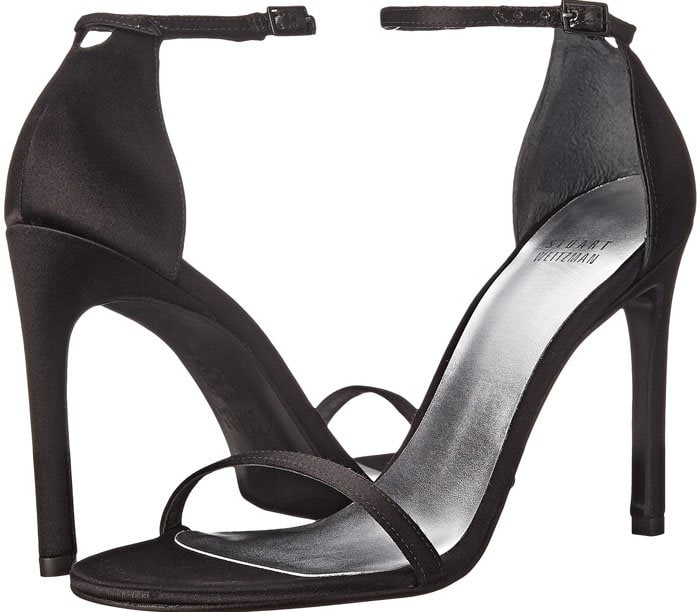 Stuart Weitzman Bridal & Evening Collection 'Nudist' in Black Satin, $398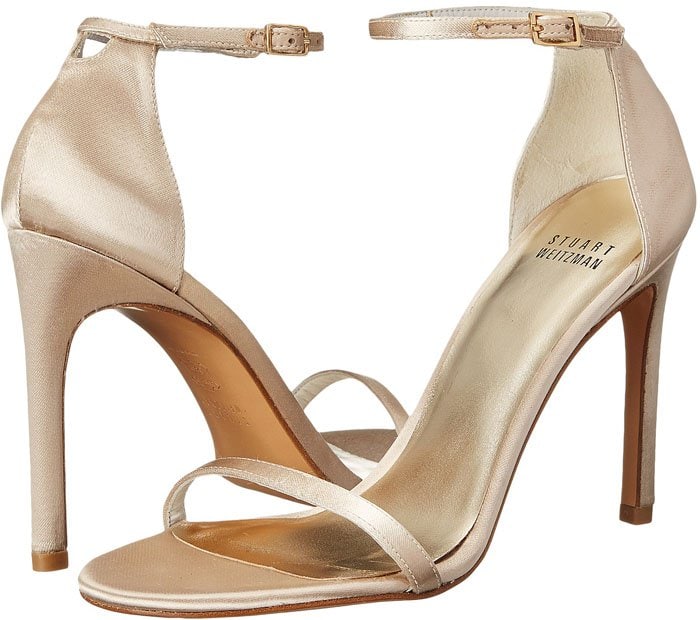 Stuart Weitzman Bridal & Evening Collection 'Nudist' in Blonde Satin, $398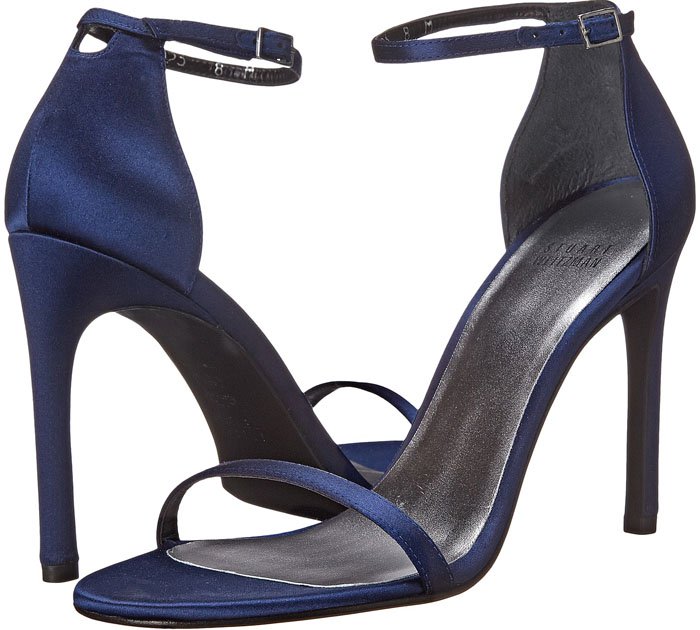 Stuart Weitzman Bridal & Evening Collection 'Nudist' in Midnight Satin, $398
Credit: Adriana M. Barraza / WENN / Nikki Nelson