Billboard has tapped Chrissy Teigen to be the co-host of the upcoming 2015 Billboard Music Awards, and we think they couldn't have made a better choice.
Chrissy possesses the rare combination of being both funny and fun to look at. Her witty quips on her Instagram account alone keep us entertained, so imagine what an entire awards show night with Chrissy will be like!
Chrissy Teigen flashing a million-dollar smile
The 29-year-old supermodel brought her gorgeous goofball personality to the announcement of the Billboard Music Awards finalists at a Twitter press conference yesterday.
Chrissy Teigen showing her goofy side
She gave the press a fun time while also looking like she had fun herself.
Chrissy Teigen answering questions during the 2015 Billboard Music Awards finalists press conference
Chrissy was all business-chic in a black blazer, a black tee, black skinny jeans, and black booties, but her smiles and goofy faces expressed a more casual mood.
Chrissy Teigen laughing heartily at a joke during the Twitter press conference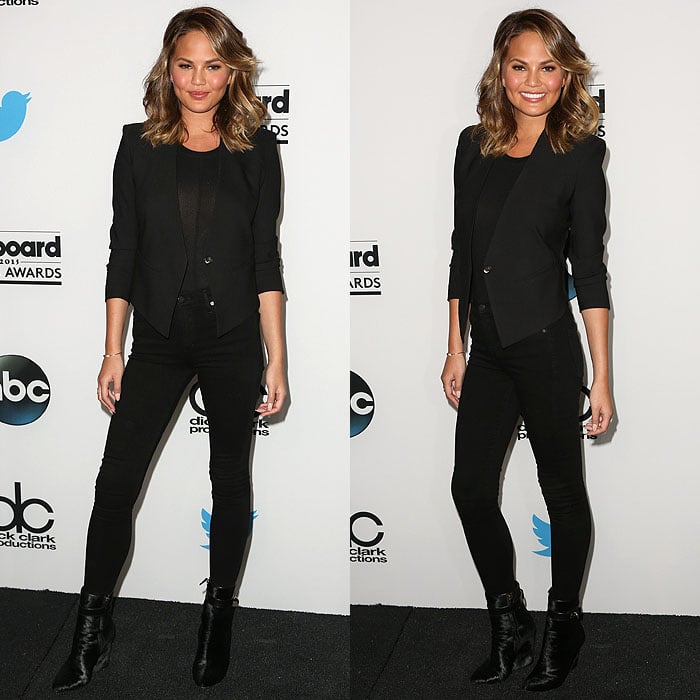 Chrissy Teigen at the announcing of the 2015 Billboard Music Awards finalists at a Twitter press conference held in Santa Monica, California, on April 7, 2015
Check out Chrissy Teigen's black booties up close: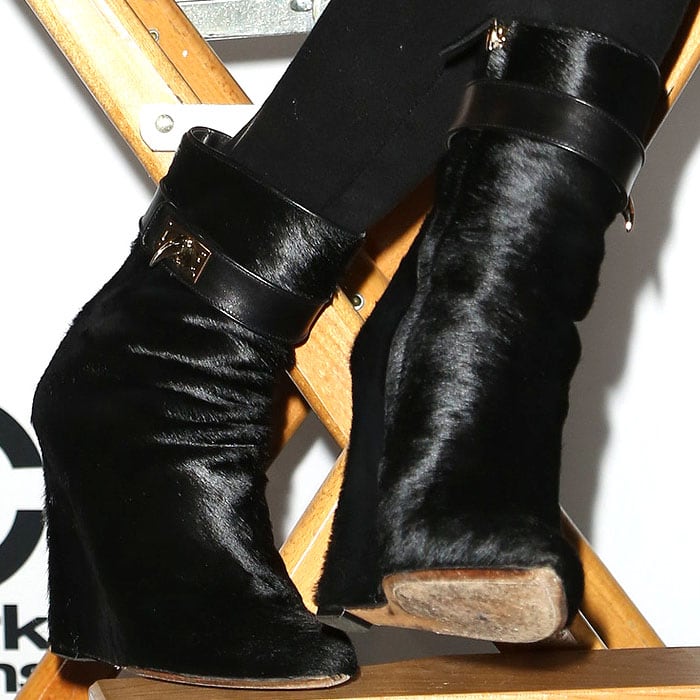 Chrissy Teigen's Givenchy shark-lock boots
The shark-tooth-shaped turn lock detail identifies them as the Givenchy shark-lock boots worn by many celebrities including Rita Ora, Khloe Kardashian, Kim Kardashian, and Willow Smith.
Givenchy Ponyhair Shark-Lock Wedge Ankle Boots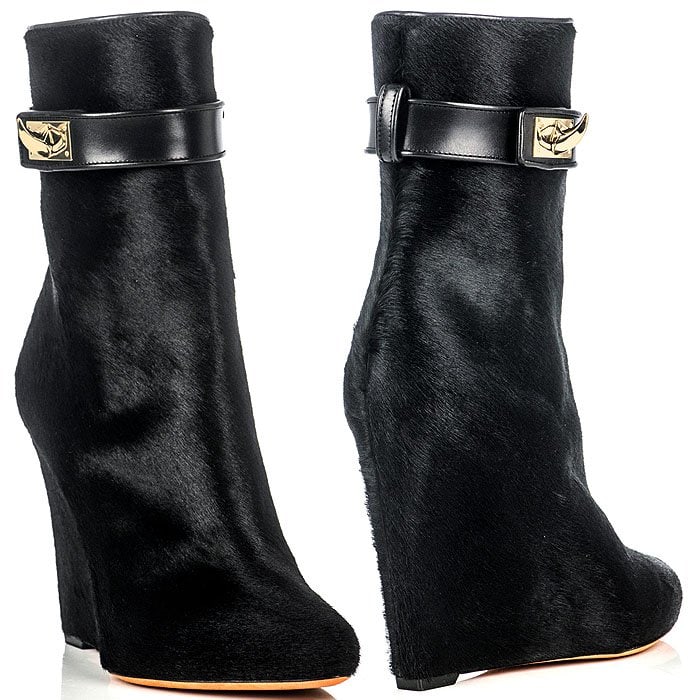 Credit: Brian To / WENN