She's changed her hair color, her manner of dressing, and even her very public way of living. Now it looks like Kim Kardashian's also had a change of heart. Could this be the effect of motherhood?
In an act seemingly inspired by Victoria and David Beckham, Kim is selling her clothes and shoes to benefit the survivors of Typhoon Haiyan in the Philippines. She and her team are doing the auctioning themselves on Kim's eBay store.
However, the ShoeDazzle founder will be giving just 10% of the money raised to the International Medical Corps, a nonprofit organization that focuses on health care and medical relief.
Considering her net worth of $200 million, do you think Kim is living up to her selfish image?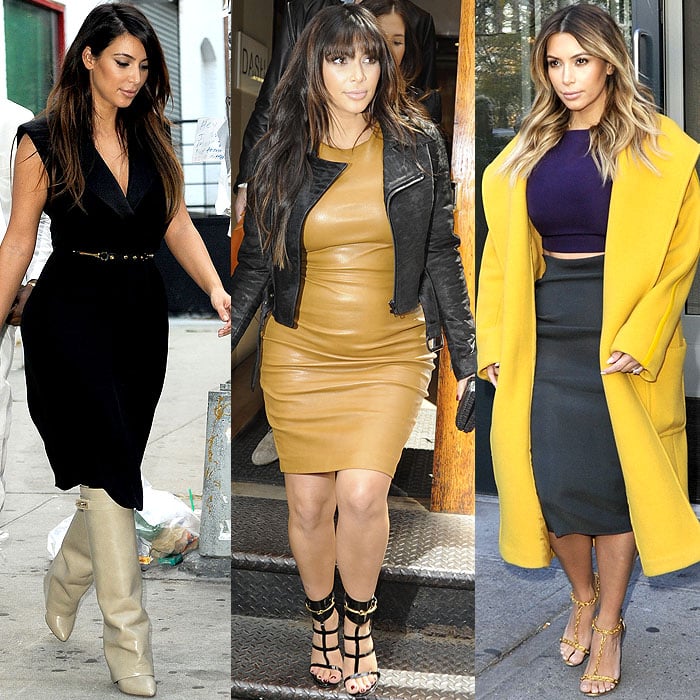 Kim Kardashian leaving a store in SoHo, New York City, on September 2, 2012; Kim shopping in SoHo in NYC on March 26, 2013; Kim leaving a Manhattan apartment in NYC on November 20, 2013
"I feel compelled to speak about something that is in my head and my heart. Over the years, I've had to grow a thick skin. Being in the public eye, there are times I feel like I get criticized for any and everything I do. I'm used to it now. I just choose not to feed into negativity or become consumed by it," she wrote in response to the criticism on her website.
"The problem comes in when I get attacked for giving and trying to help people. My dad always taught me the importance of giving back. I don't publicize everything I do to help charities and people all over the world. I do it because I want to. I do it because my dad taught me to. I do it because it's the right thing to do. So for people to attack me for giving 10% of my eBay auction sales to the people of the Philippines, that hurts," Kim added.
Just like Victoria and David Beckham's donations, Kim's own auction is stocked full of designer duds. And plenty of those have been spotted on Kim herself, be it on the sidewalk or the red carpet.
Even if you're not a Kim Kardashian fan, a good number of the stuff up for grabs are major steals, and, as of writing, many are still underbid.
In the shoe department alone, you'll find this iconic pair of blade-heeled Casadei pumps:
Kim Kardashian's Casadei pumps that you can buy on eBay
There are also these celebrity-favorite Givenchy shark-tooth-lock sandals: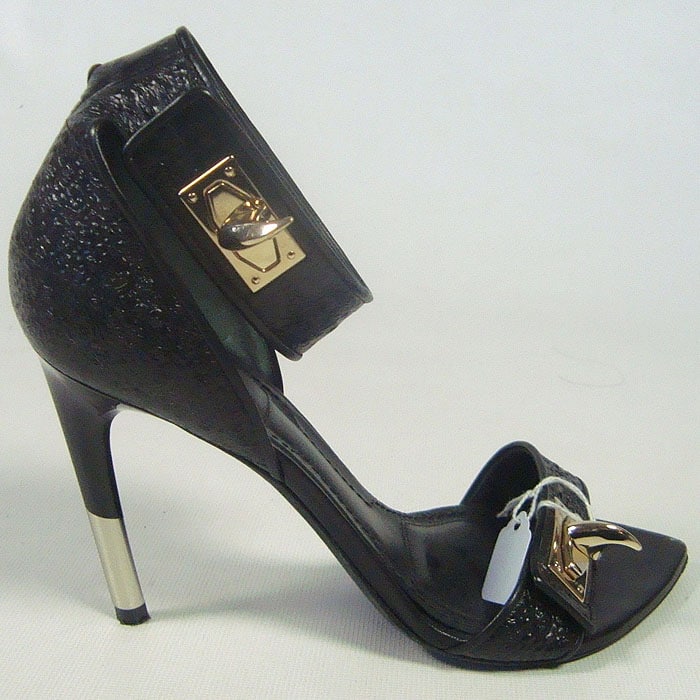 Givenchy shark-tooth-lock sandals
These Gucci stripper platform sandals are from Kim's early days:
Gucci stripper platform sandals from Kim's early days
A host of Louboutins are also included: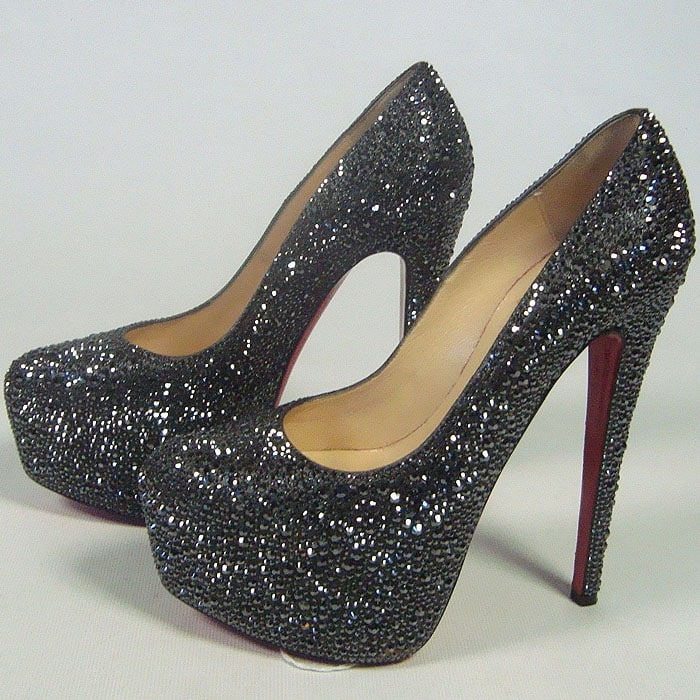 Kim Kardashian's Christian Louboutin diamond platform pumps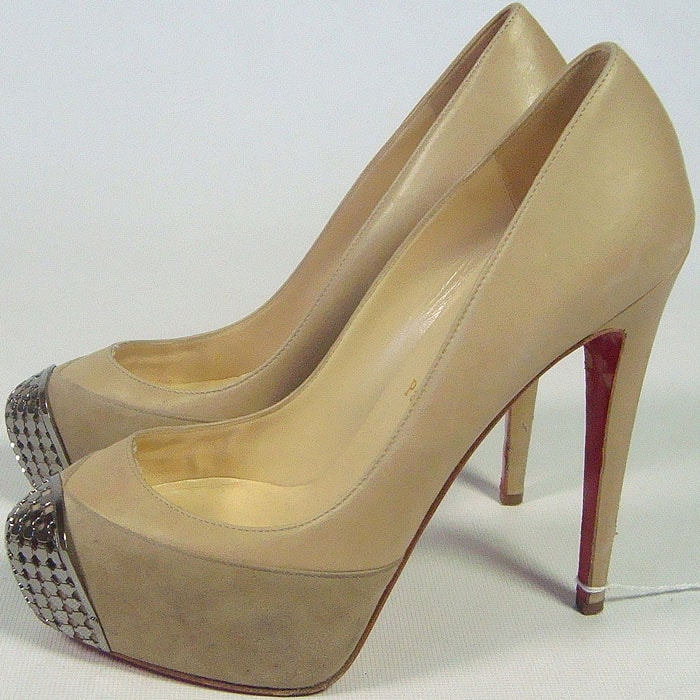 Kim Kardashian's Christian Louboutin Louboutin Maggie pumps
Kim Kardashian's Christian Louboutin spiked slingbacks
All of the above have so far received bids under their full value. Please remember to read our eBay shopping guide before you make a bid.
There are still seven days left in Kim's auction. If you'll be shopping the auction for yourself, do note that most of the clothes listed are of US size 8, while most shoes are of US sizes 6.5–7.
For anyone wanting to reach out to the Philippine typhoon victims, we listed some information on other ways to help at the very end of our Victoria and David Beckham fundraiser story.
Credit: TNYF / WENN