Beat this, ladies: Angela Simmons loves the MIA Limited Edition "Rocco" sandals so much, she bought them in four different colors.
Sure, we loved the same sandals, too, the first time we saw them, but Angela's love for them is like an obsession. And you can say other celebrities buy two or more colors of the same shoes as well, but more often than not, they do that if the footwear concerned is of a plain, go-with-everything style and not something as distinct as the MIA sandals.
Check out Angela Simmons modeling the black version of the object of her current obsession:
Here's her gray pair, which is our own personal fave:
She also owns them in white and red, which she wore to host the September 9 episode of BET's 106 & Park.
Rummage through Angela's Instagram pics, and you'll quickly find out that her own favorite is the black pair, which she has worn numerous times.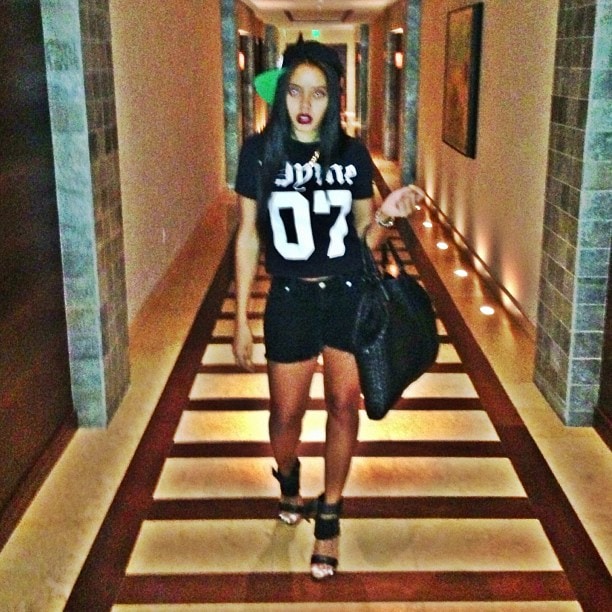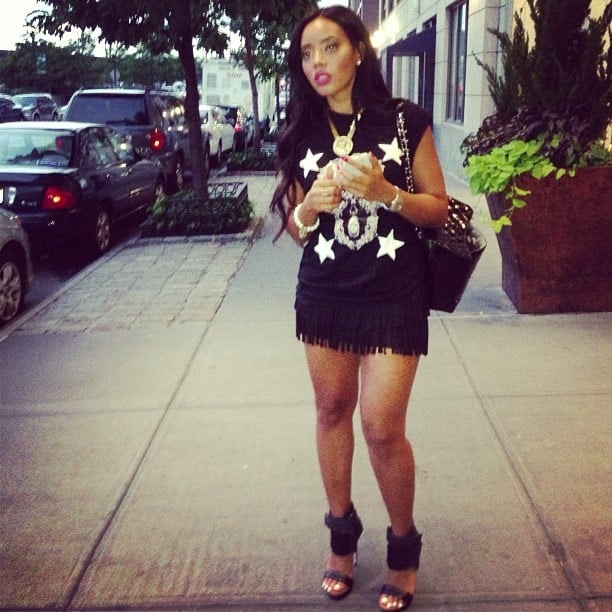 The only colors she doesn't own are these silver and green ones (probably because the color schemes aren't that much different from the ones she already owns):
MIA Limited Edition "Rocco" Sandals in Silver, $33.99 – $229.99 at Amazon
MIA Limited Edition "Rocco" Sandals in Green, $33.99 – $229.99 at Amazon
At $229 a pop, Angela Simmons' four pairs already cost her $916. We wonder if she got all of them just because she couldn't make up her mind on what color to choose? If that's true, then that's one expensive indecision!
It doesn't have to be as expensive for you; these very same sandals are marked down at Amazon right now. You'll also find all the colors there — good luck in choosing which color or colors to buy!
Have you ever bought two or more colors of the same shoes?
Credit: Angela Simmons' Instagram