Gwen Stefani has been juggling multiple roles in her family and career, yet she still finds time for herself. Exactly a week after she was spotted in Koreatown, the "4 in the Morning" singer was back for another appointment at Jesun Acupuncture Clinic on Wednesday. It has indeed become a weekly routine for the 44-year-old singer slash fashion designer.
The mom-of-three looked effortlessly chic as she rocked a loose white sleeveless top and ripped boyfriend jeans. The outfit was styled with red sunglasses to match her signature red lip shade as well as her black-and-red bag and heels.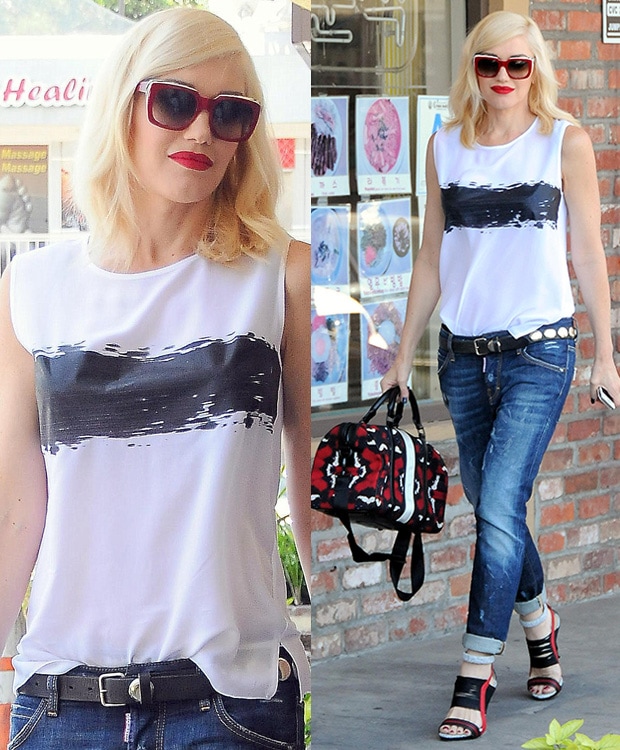 Gwen Stefani arriving at Jesun Acupuncture Clinic in Los Angeles on July 16, 2014
The 'No Doubt' lead vocalist is usually seen in shoes from her L.A.M.B. collection, but lately she's been showing preference for styles from GX by Gwen Stefani (yes, still her own line). Her red-and-black 'Haru' sandals that she wore to her recent acupuncture session are part of the said shoe and bag line. They feature a strappy design, printed ankle straps, back zipper fastenings, and metal-capped stiletto heels about 4 inches high.
Gwen Stefani wearing GX by Gwen Stefani sandals
Check out these heels in different colorways at ShoeDazzle:
GX by Gwen Stefani "Haru" Sandals in Red, $95.95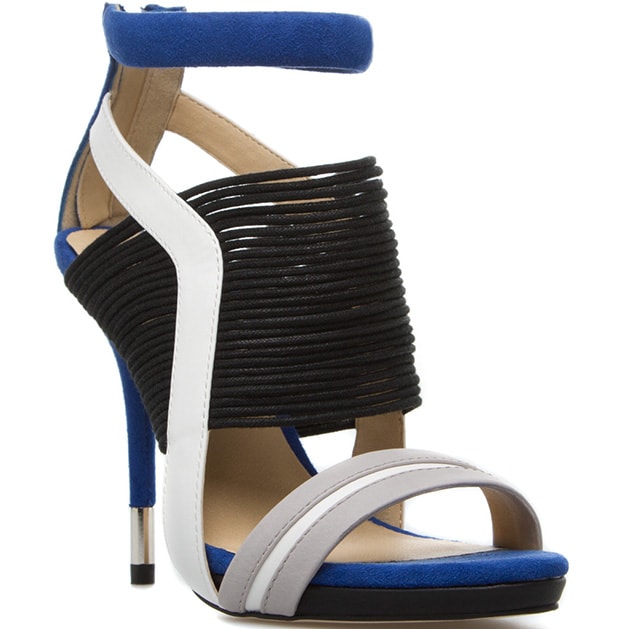 GX by Gwen Stefani "Haru" Sandals in Blue, $95.95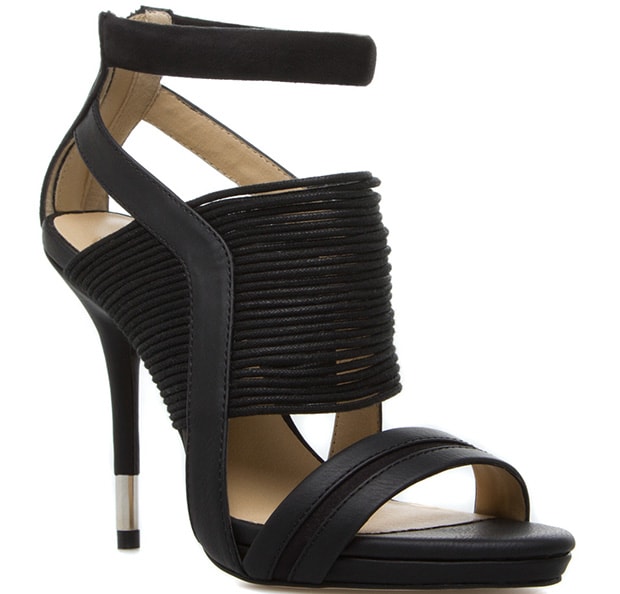 GX by Gwen Stefani "Haru" Sandals in Black, $95.95
Credit: WENN