Acupuncture is perhaps Gwen Stefani's secret behind her blooming and youthful look. The mom-of-three has been frequenting the Jesun acupuncture clinic in Los Angeles since she got pregnant with Apollo. And every time she steps out for another session, she never fails to turn heads.
On her way to the clinic on Wednesday, the 44-year-old singer was spotted wearing a dominantly blue ensemble, including a t-shirt and matching trousers in blue, black, and white plaid. It's quite fun to see her wear just about anything and carry it well. No wonder she's considered a style icon by many.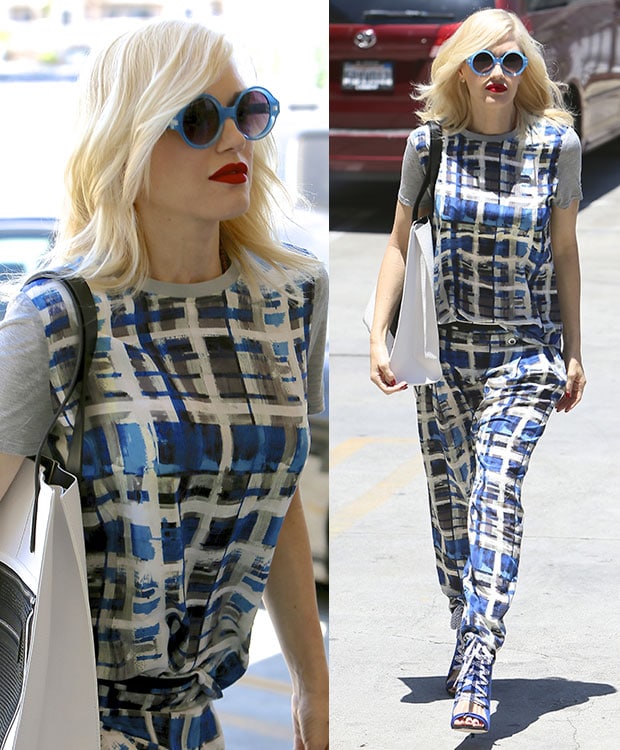 Gwen Stefani heading to an acupuncture clinic in Los Angeles on July 9, 2014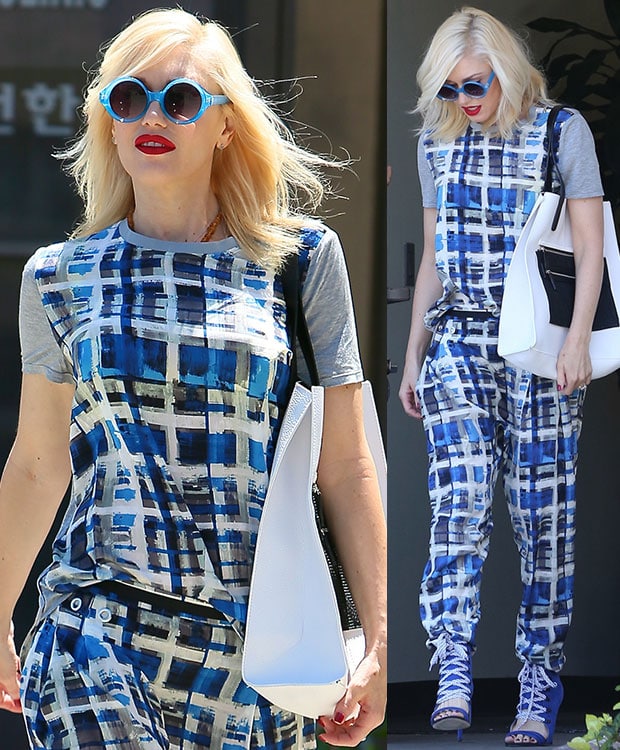 Gwen Stefani leaving an acupuncture clinic in Los Angeles on July 9, 2014
The 'No Doubt' lead vocalist, who will be one of the coaches in the seventh season of 'The Voice', paired her eye-catching outfit with blue sandal booties and styled with blue retro sunglasses. Contrasting with the dominant color were her oversized black-and-white bag as well as her signature red lips and matching nail polish.
Gwen's sandal booties are from her new line of bags and shoes, GX by Gwen Stefani. The collection was released exclusively at ShoeDazzle in February. Yesterday, the line was launched in the UK and will be available at JustFab.
Called the "Eiko," the shoes boast features similar to those of ankle booties and open-toe sandals. They look fresh and modern in blue suede with lace-up vamps, contrast-stitched laces, leather straps across the toes, back zips, and heels that are about 4 inches high.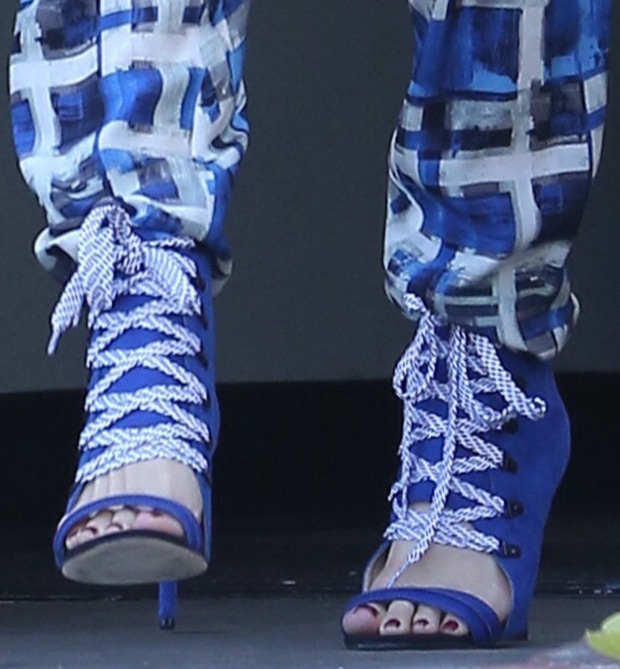 Gwen Stefani wearing GX by Gwen Stefani sandal booties
Aside from blue, you can buy the GX by Gwen Stefani sandal booties in red and natural colors at ShoeDazzle.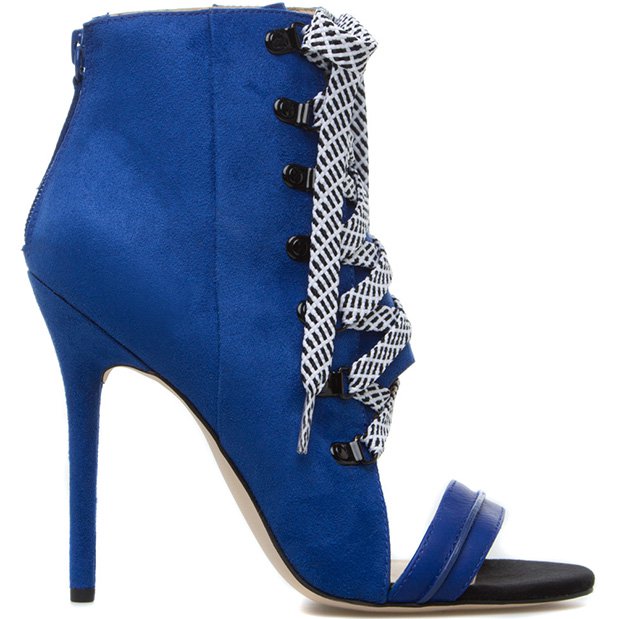 GX by Gwen Stefani "Eiko" Sandal Booties in Blue, $95.95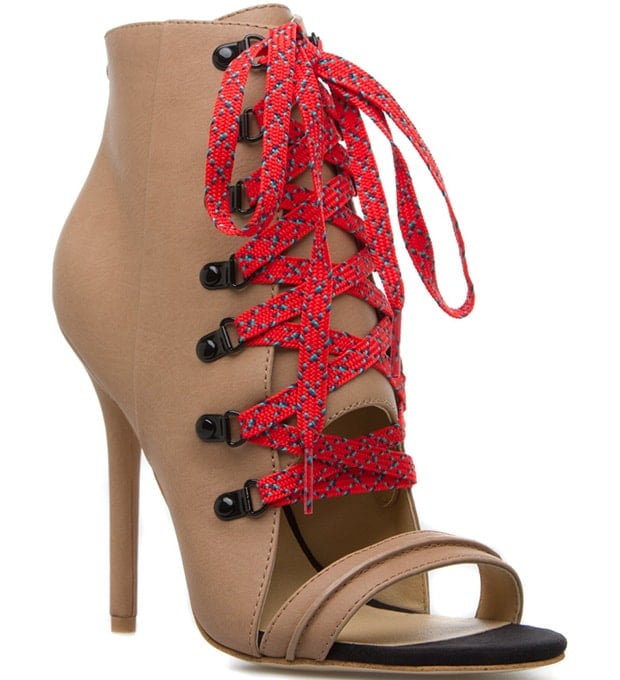 GX by Gwen Stefani "Eiko" Sandal Booties in Natural, $95.95
GX by Gwen Stefani "Eiko" Sandal Booties in Red, $95.95
Credit: Michael Wright/WENN