Since VIP members can buy their first pair of shoes on ShoeDazzle for just $10, we're often asked if the website is a scam or legit. The quick answer is that it's a trustworthy company.
However, there are a few things you should know before shopping at the American online fashion subscription service.
1. Is ShoeDazzle owned by Kim Kardashian?
ShoeDazzle was founded by Kim Kardashian, Brian Lee, Robert Shapiro, and M.J. Eng in 2009. It merged with JustFab in 2013 and is no longer affiliated with Kim Kardashian.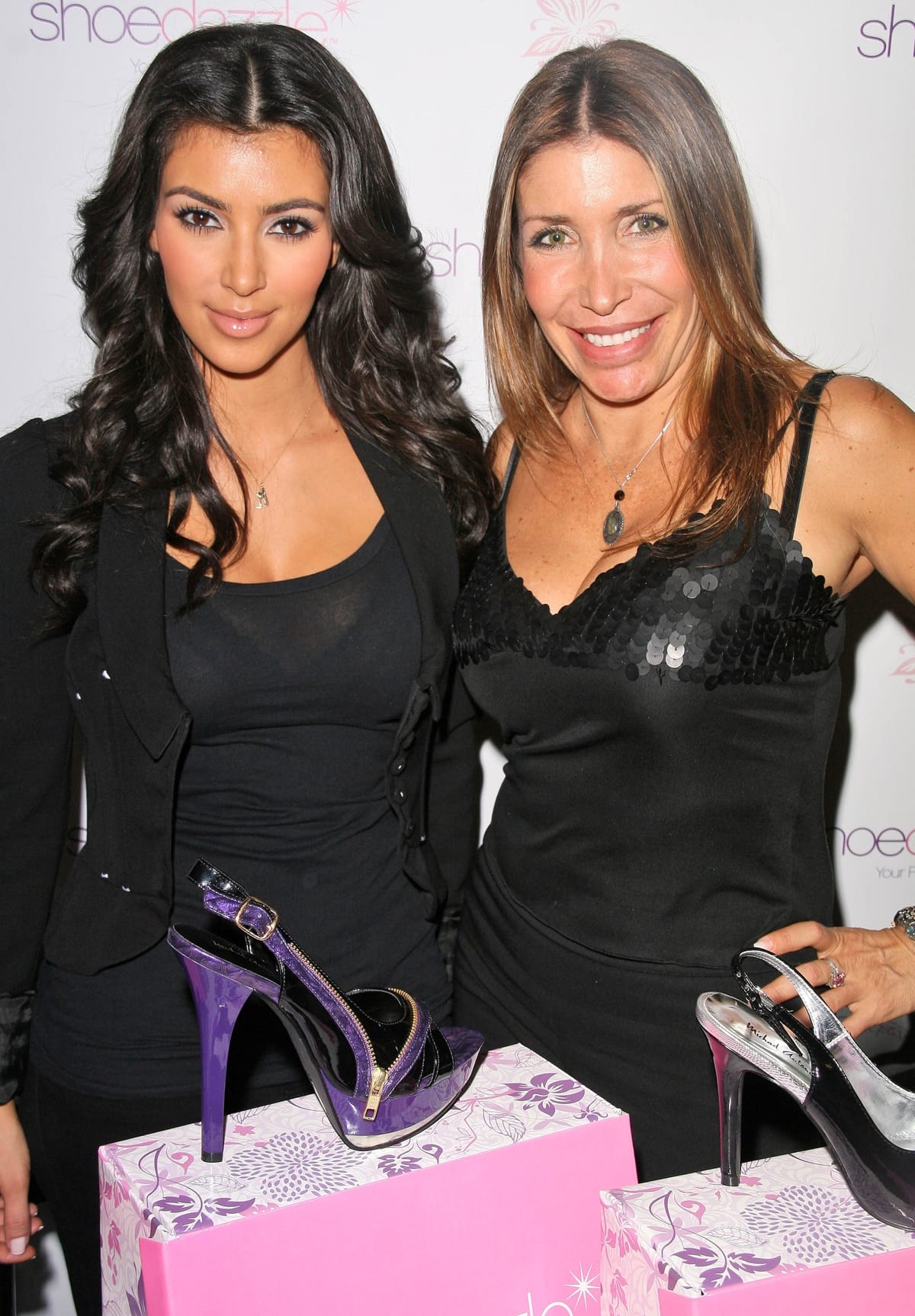 ShoeDazzle founder Kim Kardashian gets help from Heather Michaels to promote her shoe brand in Beverly Hills on November 21, 2008 (Credit: S_bukley / Shutterstock)
2. Are ShoeDazzle and JustFab the same?
Both companies are owned by TechStyle Fashion Group, an online subscription fashion retailer that also operates several other brands, including FabKids, Savage X Fenty, and Fabletics.
However, ShoeDazzle and JustFab are different websites and do not offer the same products. While ShoeDazzle is the best option if you prefer high heels, JustFab offers more comfortable shoes for daily wear.
3. How do I skip the month on ShoeDazzle?
To skip, simply sign in to your account, scroll over the VIP Account tab, click on Account Details (desktop) or My Account (mobile), then click the "Skip the Month" button and follow the instructions.
Kim Kardashian celebrates her shoe club ShoeDazzle's first birthday at Bentley Hotel on March 24, 2010, in Miami Beach, Florida (Credit: INFevents)
If you don't skip by the 5th, your account will be charged on the 6th; however, there's no obligation to buy.
4. How much is ShoeDazzle a month?
If you don't make a purchase or log into your account to 'Skip the Month' by the 5th, your credit card will be charged $49.95 for a member credit on the 6th until you cancel.
5. Can you cancel my ShoeDazzle membership?
If you wish to cancel your Account, simply call 1-888-508-1888. There is no cancellation fee.
6. Who is the owner of ShoeDazzle?
The website is owned by TechStyle Fashion Group, which was formerly JustFab Inc.
7. Where is ShoeDazzle located?
The company is based in El Segundo, California.
8. How long does it take to get shoes from ShoeDazzle?
It depends on the shipping method you choose. Orders are usually processed within two days, and regular free shipping takes 4-7 business days. You can, of course, pay extra if you need express shipping.
The following are our ten favorite shoes at ShoeDazzle right now. Before making a purchase, make sure to read the reviews to ensure you order the right size.
Top 10 ShoeDazzle Shoes
1. Feliece Strappy Stiletto Heels, $10
2. Rish Platform Stiletto Pump, $10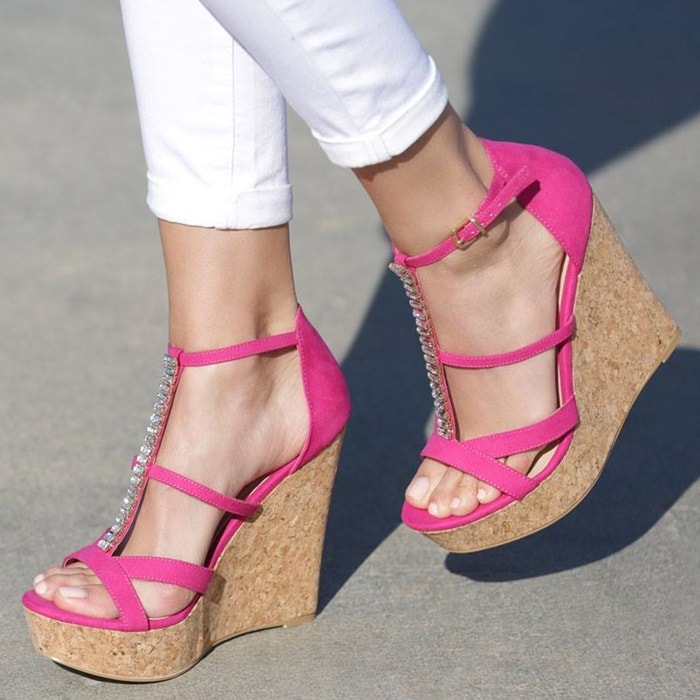 3. Daia Strappy Cork Wedges, $10
Sexy t-strap platform stiletto pump with peep toe, tropical floral embellishment, and adjustable buckle
4. Red Babe Floral Platform Pumps, $10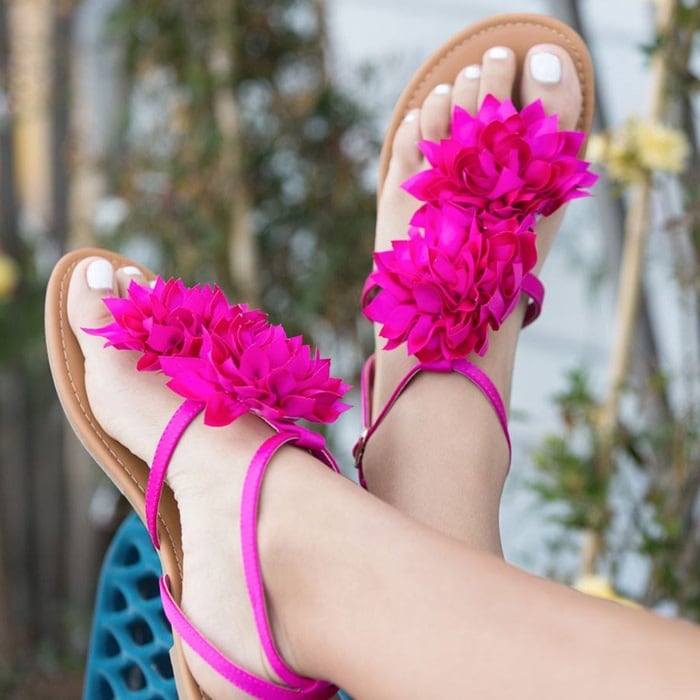 5. Catelynn Floral Flat Sandals, $10
6. Jovanka Embellished Flat Sandals, $10
7. Isabella Colorblock Cutout Pumps, $10
8. Freesia Lace-Up Heeled Sandals, $10
Sexy pointed-toe pump with buckle strap design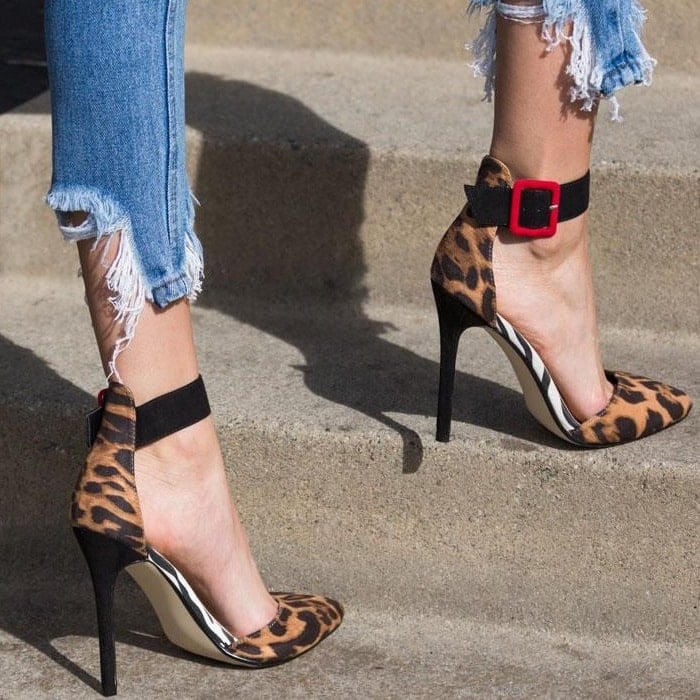 9. Corina Buckle Strap Pumps, $10
10. Issa Buckle Platform Wedges, $10