JustFab is an online subscription footwear and accessories retailer that is owned by TechStyle Fashion Group.
Other brands in the same group include Kim Kardashian's ShoeDazzle and Kate Hudson's Fabletics.
Actress Jamie Chung attends the JustFab Apparel Launch Event at Sunset Tower on April 1, 2015, in West Hollywood, California (Credit: INFphoto)
Pretty much every woman we know has a weak spot for fashion. Because who doesn't love shoes, clothes, and accessories?
Especially when they are affordable, you can make a statement and show your personality just by wearing the right outfit.
Sexy pointy-toe snake print pumps from JustFab
With the current boom of online shopping that keeps increasing year by year, women try to find new options to buy from as soon as new stores open because it's easier than going to an actual store, especially now with the whole COVID situation.
One of these online stores is the popular website JustFab.
They sell their "own exclusive labels through a unique combination of proprietary technology, on-trend design, integrated ROI-based media, and membership commerce."
This last point is one of the things we will focus on today. JustFab offers a large catalog of products at EXTREMELY low prices.
Step into summer with confidence and comfort in flatform sandals
So low that they sound too good to be true. So, what's the catch? Well, you have to pay a monthly VIP membership subscription of $49.95 to have access to the offers shown on their website.
Not only that, but they promise that their suggested monthly picks are customized according to your personal style after you take some quizzes about your preferred trends and measurements.
One of the other perks they offer is the "Skip the Month" option. This means that if you don't like any of the products or don't feel like buying anything for whatever reason, you can select "Skip the Month," and you won't be charged for that month.
These white JustFab sneakers look amazing with a cute pair of jeans or a cute dress
But WARNING! You have to do it by the 5th of the month. If you do it after that, you will be charged $49.95, which will serve as a credit towards your next purchase, and it will never expire. They also offer free returns and exchanges.
While the whole membership thing doesn't sound too bad considering the low prices of the products, JustFab has been surrounded by controversy in the last years, to the point where their case was taken to federal courts.
The reason? According to BuzzFeed News, a pile of customer complaints dating back to 2004.
The complaints are mainly based on "exploiting their credit card information and sticking them with unwanted charges, as well as a false advertisement".
JustFab offers amazing deals on boots, heels, and sandals
This sounds like everyone's nightmare, especially since there are thousands of cases, and canceling the subscription takes long phone calls.
This whole controversy of course makes people suspicious and they can't help to wonder:
Is JustFab legit? Or just a scam?
Well, long story short, it is a legit company and website. Customers do get their products but the issues come with the monthly subscription itself and the company says these complaints are simply a very small minority of customers.
Considering they claim to have over 5 million users, it is understandable that there will be a considerable number of unhappy customers.
Plus, they have done collaborations with celebrities like Kelly Rowland, Demi Lovato, Maddie Ziegler, Rita Ora, and Rihanna's company Savage x Fenty.
These celebrities probably wouldn't risk their reputation with a company that is a complete scam.
Kelly Rowland dropped a capsule collection with JustFab in October 2020
"I partnered with JustFab to make sure that women everywhere feel confident and empowered this fall. I want this collection to make women feel unstoppable," Kelly Rowland said in a statement.
There is no doubt that their monthly subscription's terms, a.k.a. VIP membership, is somewhat shady, especially considering you only have five days to "Skip the month."
If you decide to join, you should thoroughly read their terms of service and maybe even contact customer service so they can answer any questions you may have in-depth.
Hopefully, this article helped a bit to clear some basic stuff and to learn more about JustFab.
JustFab Questions and Answers
| Can you buy from JustFab without a membership? | You do not need a VIP Member to buy from JustFab, but prices will generally be higher. You need to be a regular member to purchase, but it's free and with no obligation to purchase anything. |
| --- | --- |
| Are ShoeDazzle and JustFab the same? | Both companies are owned by TechStyle Fashion Group, an online subscription fashion retailer that also operates a number of other brands including Fabletics. |
| How do I skip the month on JustFab? | Simply visit your online Boutique (desktop) or My Account (mobile) between the 1st and the 5th of the month and select the Skip This Month option. From the mobile app, tap on the "Account" tab and then "Account Info." Scroll to the bottom of the page to skip the month. |
| How much is JustFab a month? | If you don't make a purchase or log into your account to 'Skip the Month' by the 5th, your credit card will be charged $49.95 for a member credit on the 6th until you cancel. |
| Can you cancel a JustFab membership? | You may cancel your JustFab VIP Membership at any time by calling 1-866-337-0906. |
| Who is the owner of JustFab? | The website is owned by TechStyle Fashion Group, which was formerly JustFab Inc. |
| Where is JustFab located? | The company is based in El Segundo, California. |
| Does JustFab sell men's shoes? | The company added a men's line in 2015, but as of 2019, JustFab no longer sells shoes for men. |
| Does Kimora Lee Simmons own JustFab? | No, she does not own JustFab. While previously the creative director and president of JustFab, Kimora Lee Simmons ended her involvement with the company in May 2015. |
Below you'll find 10 of our favorite boots, heels, sandals, and shoes from the popular membership site. Don't forget to read the reviews from other members before making your purchase decision.
10 Best JustFab Shoes & Boots
1. White Floral Lena Heels, $10
2. Bold & Blue Sivan Heels, $10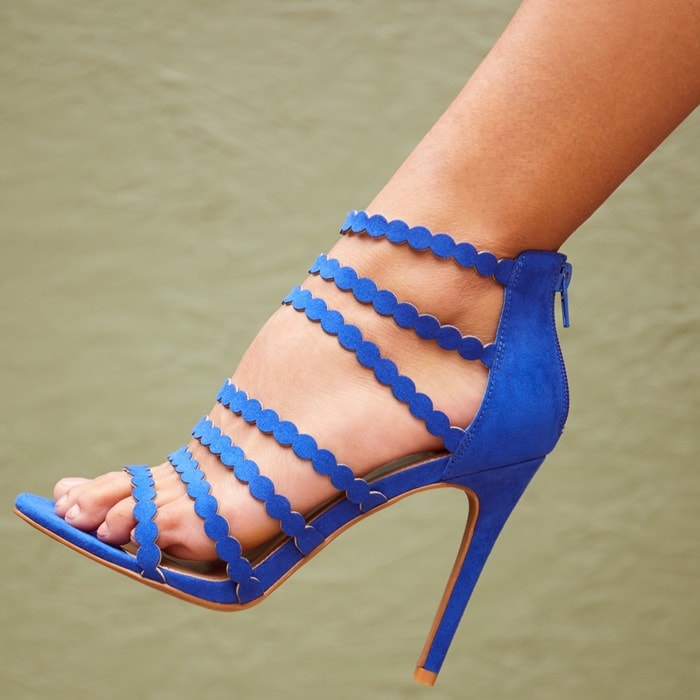 3. Selinia Strappy Heels, $10
4. Rhinestone Dascia Sandals, $10
5. Andreja Heeled Sandals, $10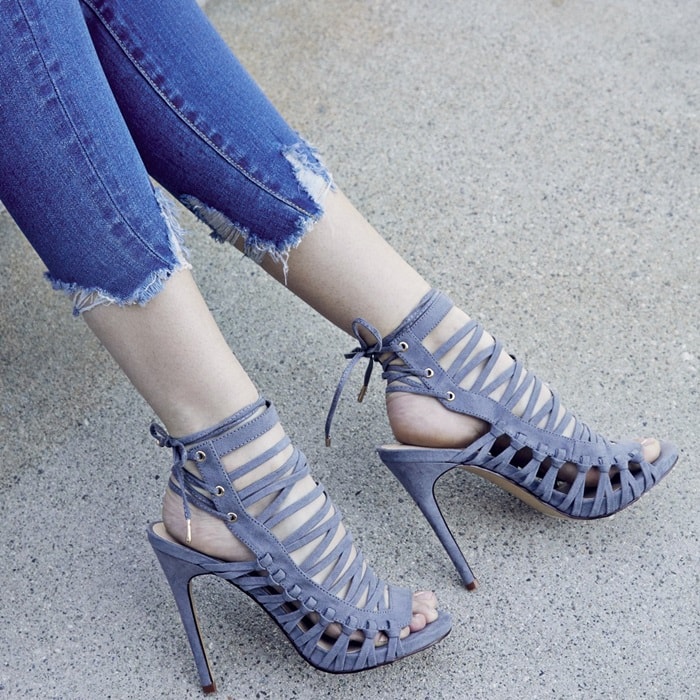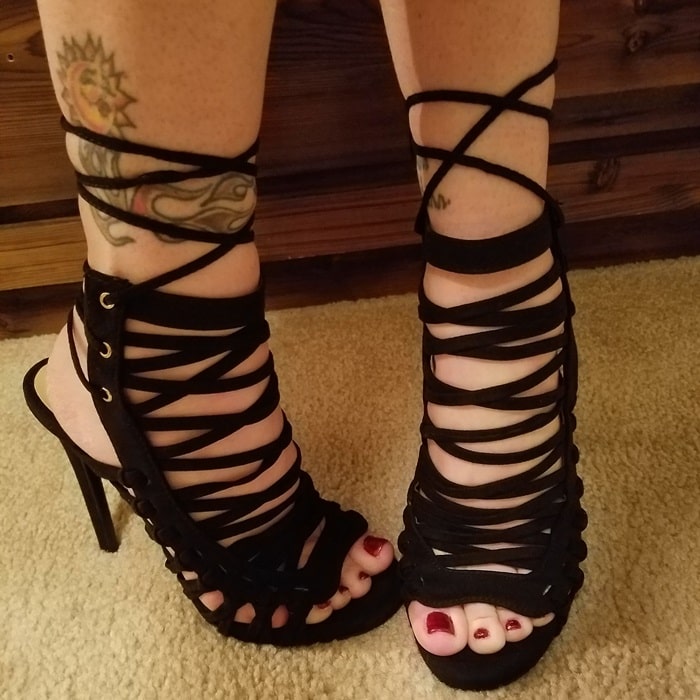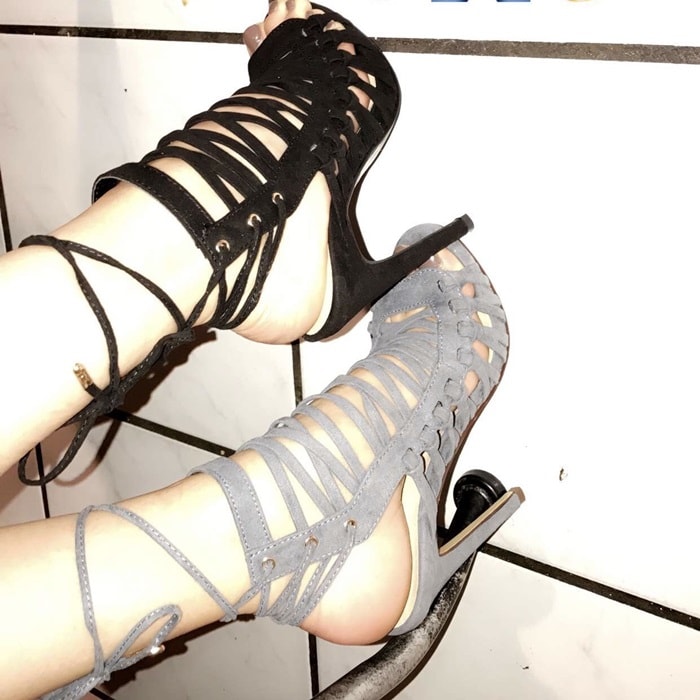 6. Metallic Runa Oxfords, $10
7. Olive Sansa Booties, $10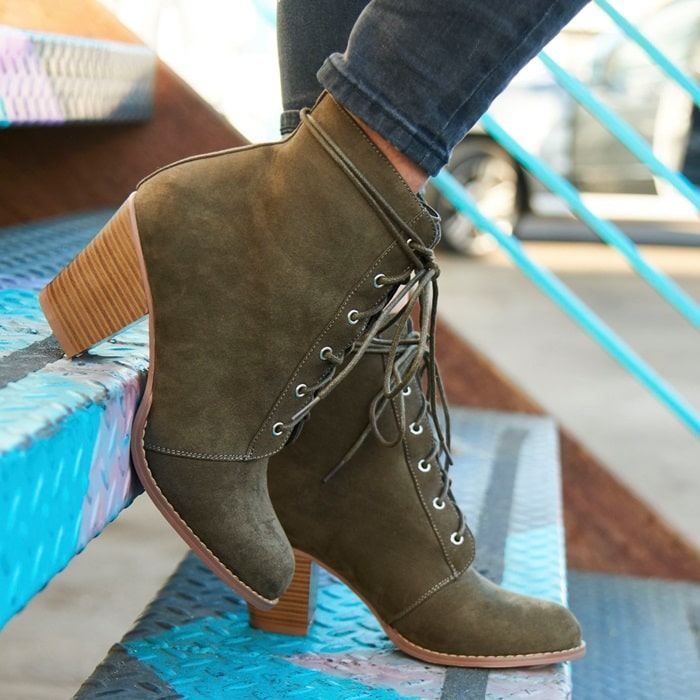 8. Olive Cora Booties, $10
9. Lace-Up Devorah Booties, $10
10. Platform Maja Heels, $10