We've all seen the Fabletics ads promoting deals like "50% your first order + free shipping," and many of us have clicked through out of curiosity — hoping the offer was legitimate.
Once on the site, it's kind of hard to ignore the trendy and fun athletic apparel, and even harder to avoid stockpiling some new leggings into your cart.
In March 2021, the company announced that it will open 24 new store locations across the United States as part of a retail expansion strategy.
Co-founded by Kate Hudson, Fabletics appears to have all the makings of a trustworthy shop for purchasing your new workout clothes. But regardless of appearances, it's always a good idea to scour the Internet for reviews.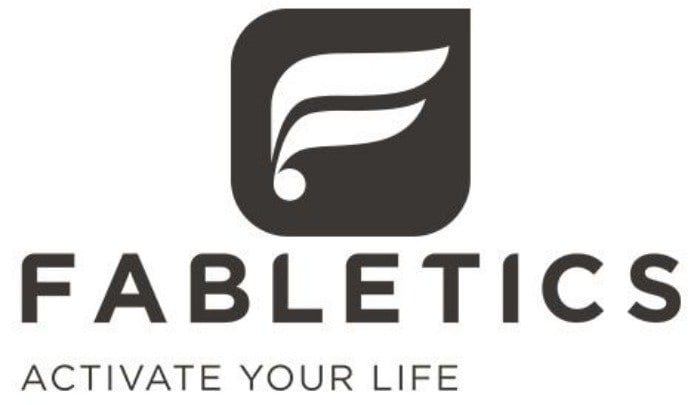 American online subscription retailer Fabletics sells women's sportswear, footwear, and accessories
Luckily, we've done the research for you. Don't worry, we'll spoil it now by saying that Fabletics is definitely a legitimate, secure source for doing your shopping, and it's also a trustworthy company.
But, there are some things you should know before you make your first purchase so you don't sign up for something you don't want or can't afford.

Kate Hudson co-founded Fabletics in 2013
1. How Does Fabletics Work?
It is possible to purchase items individually and only once, but Fabletics is founded mainly on continued brand loyalty via two different membership programs.
For anyone wishing to make a purchase, it is necessary to become a general member. After your first purchase, you are eligible to enroll in the VIP program.
The distinction is mainly in the memberships, and knowing the difference between both the VIP and the general membership options is essential for a positive Fabletics shopping experience.
2. General Membership
General membership is free and relatively harmless. One of the goals of Fabletics is to make your shopping experience individualized to fit your specific needs, and membership allows you access to this individualization.
Kelly Rowland partnered with Fabletics to design an activewear collection inspired by her 'dynamic life, career, and passion for dance' (Credit: WENN)
You begin by taking a short quiz to assess your workout style, lifestyle, and preferred style of clothes, and then you will be directed to a list of personalized, stylist-picked selections to browse.
If you decide you'd like to make a purchase, then you can do so either from these pre-selected products or others on the site, but there is no obligation to do so.
3. General Membership Fine Print
After you're a general member you'll begin to receive monthly suggestions based on your personal preferences sent to your email account.
This isn't really a catch as much as it is just an added email in your inbox, which can be annoying for those only wishing to make one-time or infrequent purchases.
Again, there are no obligations to buy anything, and the membership and subscription are free. You can also always cancel your email subscriptions and even your membership at any time by clicking the "opt-out" link at the bottom of the emails.
4. VIP Membership
Because Fabletics products are of high quality and picked for your specific needs, gear tends to be a bit pricier. So, Fabletics encourages even further loyalty by offering many perks of becoming a VIP member.
Enrolling in the VIP membership program will grant you the same personalized style options for purchase, with an added discount of 40% off the regular prices.
Outfits start around $49.95 with the VIP membership, which is quite a bit of saving in comparison to the $80.00-$100.00 price range on the general site.
5. How to Skip a Month or Cancel
The catch is this: you will be charged if you don't make a purchase or opt-out of the month.
With each month's new selection of outfits, you have between the 1st and the 5th to buy an outfit. If you're not interested in the products for a particular month, you can simply opt out by the 5th of the month and not be charged anything.
You are allowed to opt out for as many months as you want, free of charge. If you don't purchase anything and also don't choose to opt out, your account will be charged with a $49.95 credit for you to use for future purchases.
If you like an outfit or product and decide to buy it, you can also do so with no limit or maximum spending allowance. Your VIP membership can be canceled at any time by calling 1-844-Fabletics (1-844-322-5384).
6. Deals Are For VIP Members Only
If you see one of those "50% off" or "$24.99 for your first order" deals, make sure to double-check if they're only available after signing up for the VIP membership. More often than not, this is the case.
Although there are often awesome discounts available for non-VIP and VIP members alike, the main promotional deals tend to be reserved for VIP members.
Don Ressler and Adam Goldenberg launched Fabletics with Kate Hudson in 2013
7. Rewards Program
For every dollar spent — for non-VIP as well as VIP members — you will begin to accrue rewards points.
You can earn 2 points for every $1 spent on a Fabletics purchase, and you can save up your points to redeem them for future purchases and Fabletics swag.
To keep track of your points just click on the My Rewards tab in the drop-down menu under My Account.
8. Returns and Exchanges Are (essentially) Free
For residents of the US and Canada, returns and exchanges are available — unless you purchased a special discounted item that is no longer available. Fabletics will take back an unworn item with the tags still attached for up to 30 days after the date of shipment.
The options for your return are as follows: exchange for store credit, exchange for another item or return completely. The exchange options are free of charge, but the return option will cost you a $5.95 restocking fee.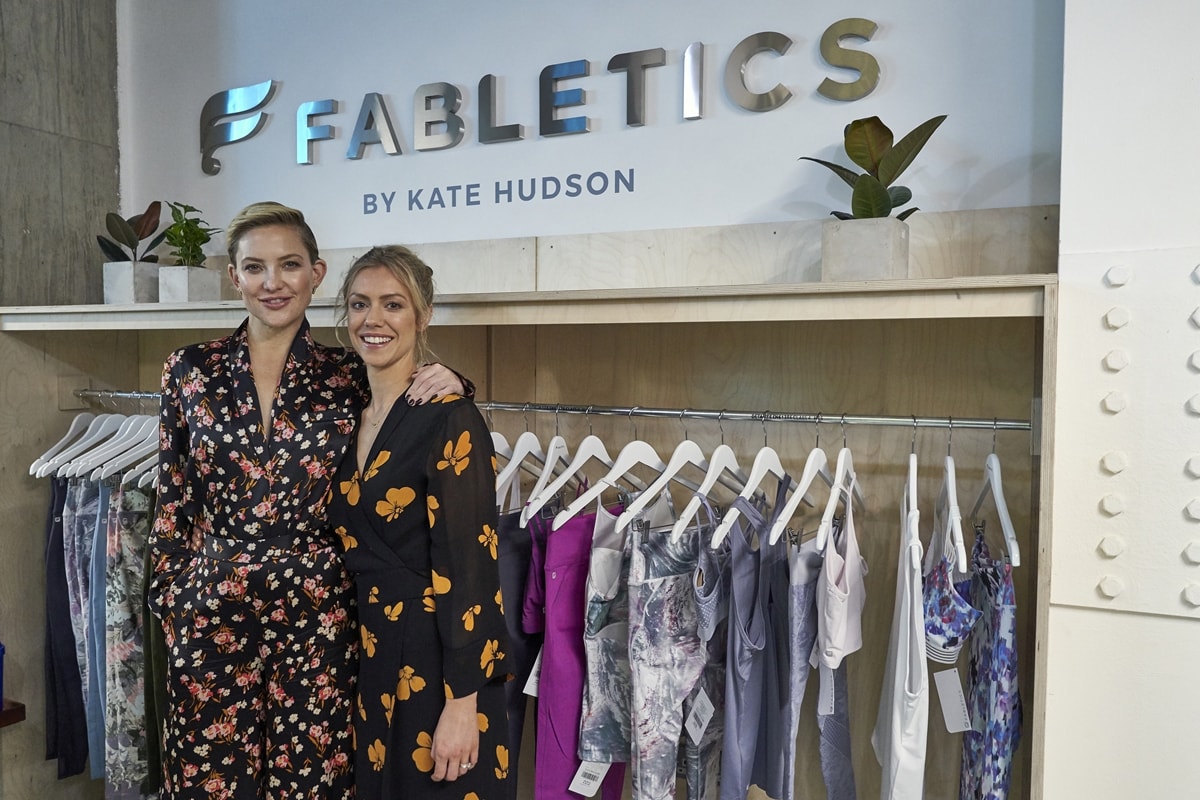 Kate Hudson, the co-founder of Fabletics, posing with Royal Ballet School-trained dancer Stephanie Burrows at the launch of the global active-lifestyle brand's first retail space outside of the United States in collaboration with London's hottest new studio, POPfit (Credit: WENN)
If you decide you don't want the items after you've made a purchase, you can avoid the hassle and potential fees of returning if you make changes to your order on your account before it has shipped, with no fee attached.
To return or exchange, simply print out your free return label and return packing slip which can be found on the Order History page under My Account.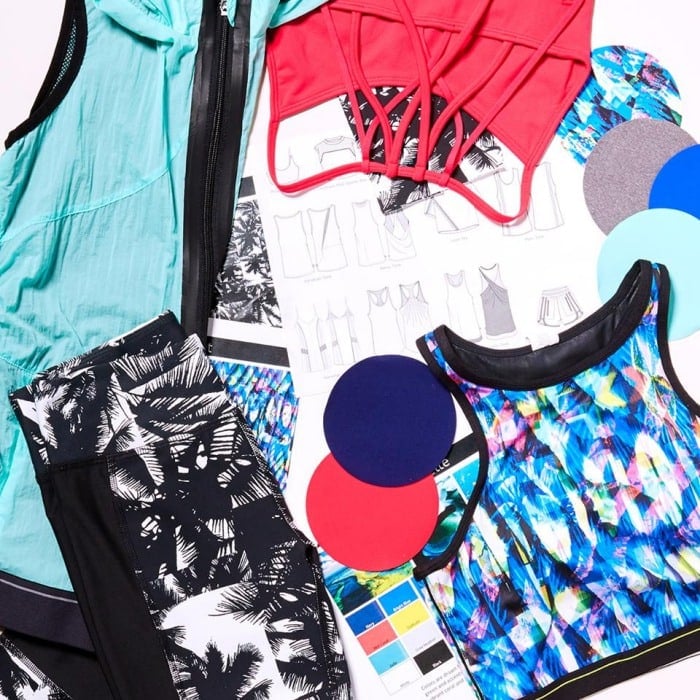 Popular athleisure products from Fabletics
9. What we've learned
Not only does Fabletics look like an awesome site for purchasing your next high-quality athletic apparel, it actually is! You just have to be aware of what you want to get out of your relationship with the company, and only sign up for what you're interested in.
For one-time or infrequent buying customers, the VIP membership would just be a hassle. Although you could opt-out from month to month, it might get tedious to do so, and the general membership might be a better bet.
For those customers wishing to have a more consistent purchasing plan, VIP membership is a good option.
Like any company you decide to buy from online, especially those that have memberships or subscriptions you must sign up for, it's important to read the fine print.
Luckily, Fabletics is quite user-friendly and has many forgiving policies that make it easy to undo or stop all activity on your account.
10. Who Owns Fabletics?
The brand is owned by TechStyle Fashion Group, which also operates JustFab and ShoeDazzle. The online subscription fashion retailer is headquartered in El Segundo, which is a city located in Los Angeles County, California.
11. Can Fabletics Credits Be Used on ShoeDazzle and JustFab?
While these websites are owned by the same company, they operate as separate companies. They have separate order fulfillment, billing, shipping, credit accumulation, and rewards programs.
In other words, Fabletics credits cannot be used on JustFab and ShoeDazzle.