Demi Lovato has become a household name over the years, but who knew she had her start alongside some other A-list celebrities bopping alongside a big, purple dinosaur?
Barney & Friends Casting Legends
Barney & Friends debuted in 1992, and over the years, it featured a cast that would grow up in the spotlight to reach stardom. Among the cast were stars like Selena Gomez, Brighton Sharbino, and of course, Demi Lovato.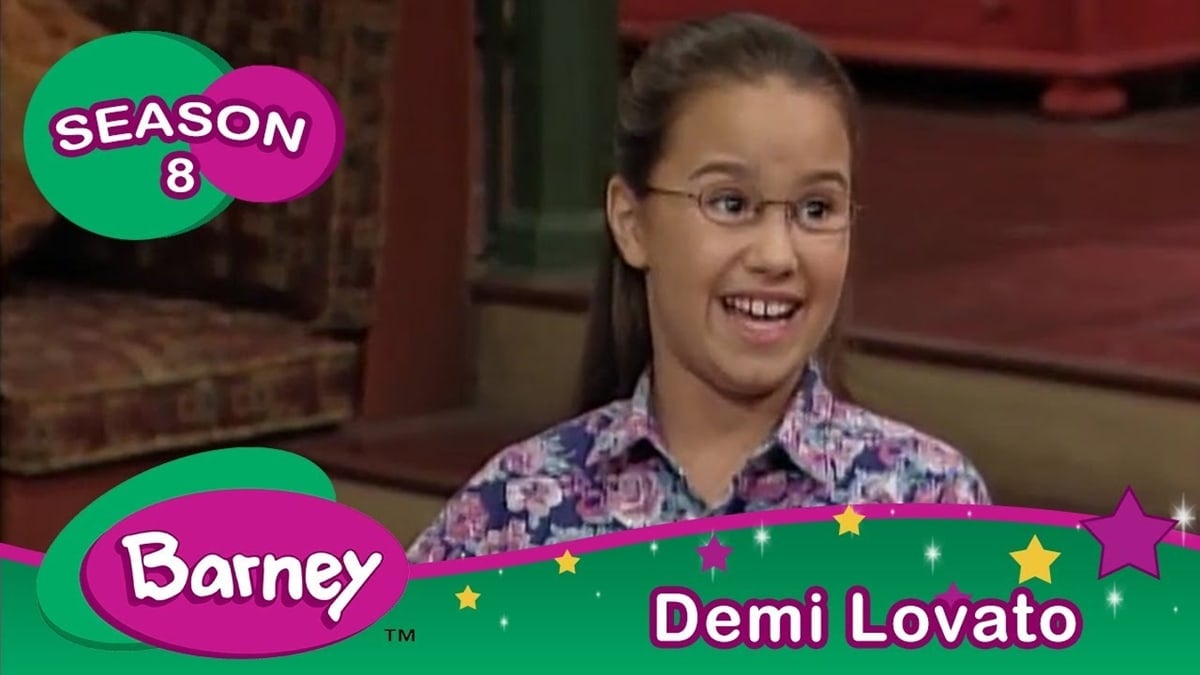 Demi Lovato played Angela on Barney and Friends from 2002-2004 (Credit: PBS)
Fortunately, the show was filmed in the Dallas, Texas area where Demi was raised by her mother, Dianna De La Garza. Lovato began music and acting lessons before landing the role on the show.
While the show offered a springboard for some child actors, including Lovato, Demi also has spoken about how the show helped her mental health, as a child prior to working on the show.
She made her debut in the first episode of the seventh season of Barney & Friends, "All Aboard!", which aired on September 2, 2002. Demi celebrated her 10th birthday a few days earlier, on August 20, 2002.
Demi Lovato was 10 years old when making her debut in "All Aboard!" the first episode from the seventh season of Barney & Friends that aired on September 2, 2002 (Credit: PBS)
"At the time, I was just so grateful to be on TV, but I was also really struggling," she revealed in the August 2013 issue of Cosmopolitan.
"Looking back, there was a connection — probably between any kid who's ever sang that song to Barney — a little place in a child's heart, a void, that could be filled. And maybe Barney fills it. Even before Barney, I was suicidal. I was 7. With Barney, I guess subliminally, I did have a relationship with this figure that was saving my life in a way… I've talked about being bullied and the years of being a teenager, but I went through things when I was younger that I've never talked about that probably caused me to turn out the way I ended up turning out."
Lovato Admits to Having a Crush on Barney
On a much lighter note, when talking about the show on The Late Show With Stephen Colbert, Lovato revealed that she thought David Joyner, who manned the Barney suit, was actually very fit and "quite attractive."
"He was jacked!" Demi said, adding that "the suit was, like, 100 pounds."
Demi Lovato and Selena Gomez Met on the Set of Barney & Friends
Demi Lovato and fellow Barney alumni, Selena Gomez, joined the cast in 2002 at age ten. They both parted ways with the show in 2004 when they both "aged out" of the cast.
The two became inseparable on and off the set, though later in life a falling out led to their estrangement.
Demi Lovato Leaves Barney the Dinosaur for Mickey Mouse
After leaving Barney & Friends, Demi was primed for Disney stardom, which arrived in 2007. She had auditioned for both Camp Rock and the lead character of Sonny with a Chance. Demi landed both roles, catapulting her on-screen career.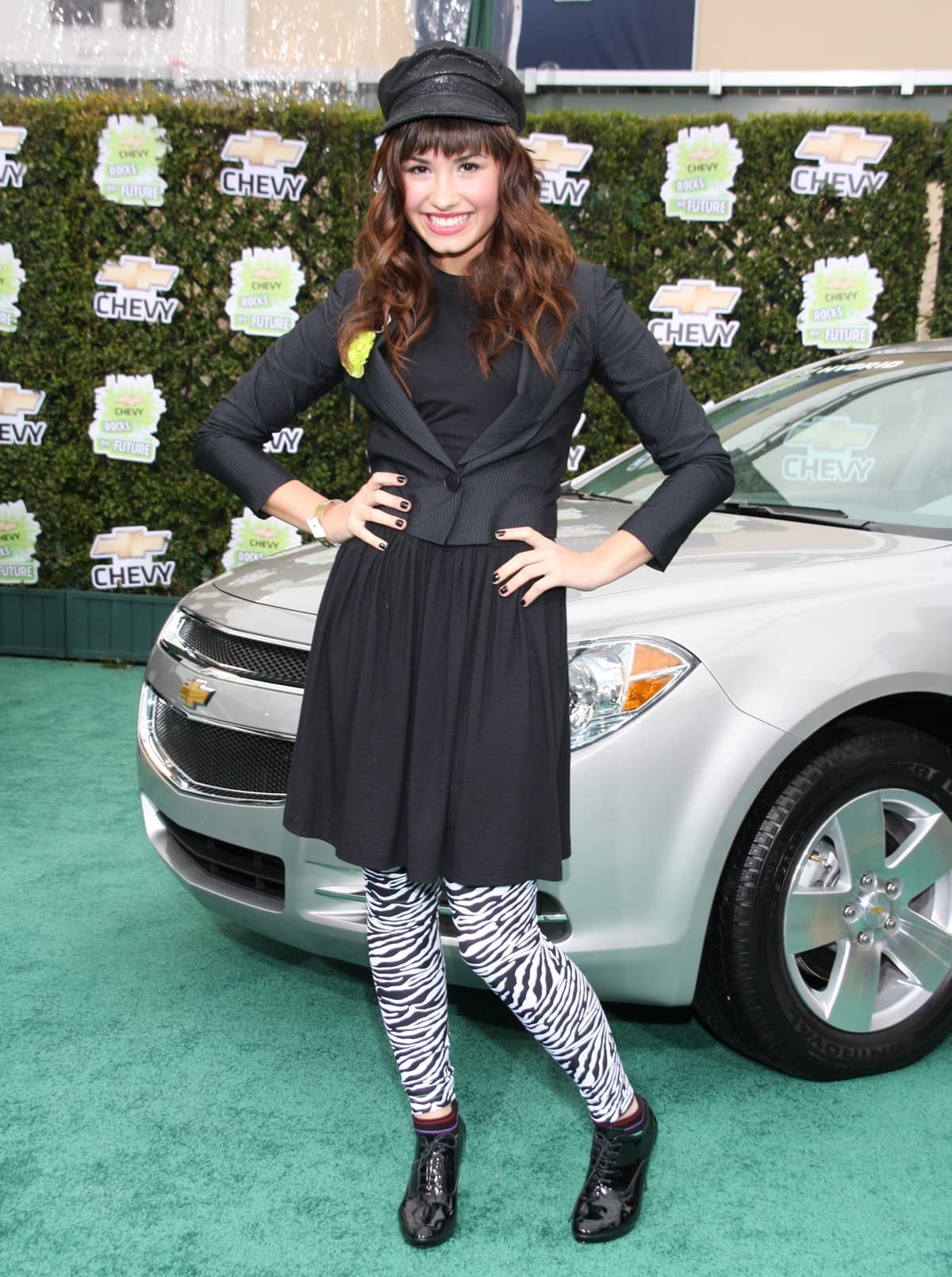 Actress Demi Lovato arrives at Chevy Rocks The Future at the Buena Vista Lot at The Walt Disney Studios on February 19, 2008, in Burbank, California (Credit: Rachel Worth / WENN)
While her work in the films was met with criticism, the soundtrack of Camp Rock opened doors to a recording career, where Lovato has seen the most professional success. She signed with Hollywood Records, a Disney subsidiary, to work on more mature, original tracks.
It's widely speculated that both Demi Lovato and Selena Gomez were picked up by the media giant due in large part to their work on Barney & Friends.
Not only could they act, sing, and dance, they had a large portfolio of published work experience in front of the camera. So, in a way, you could argue that Barney & Friends proved to be one of the best professional training grounds for future talent.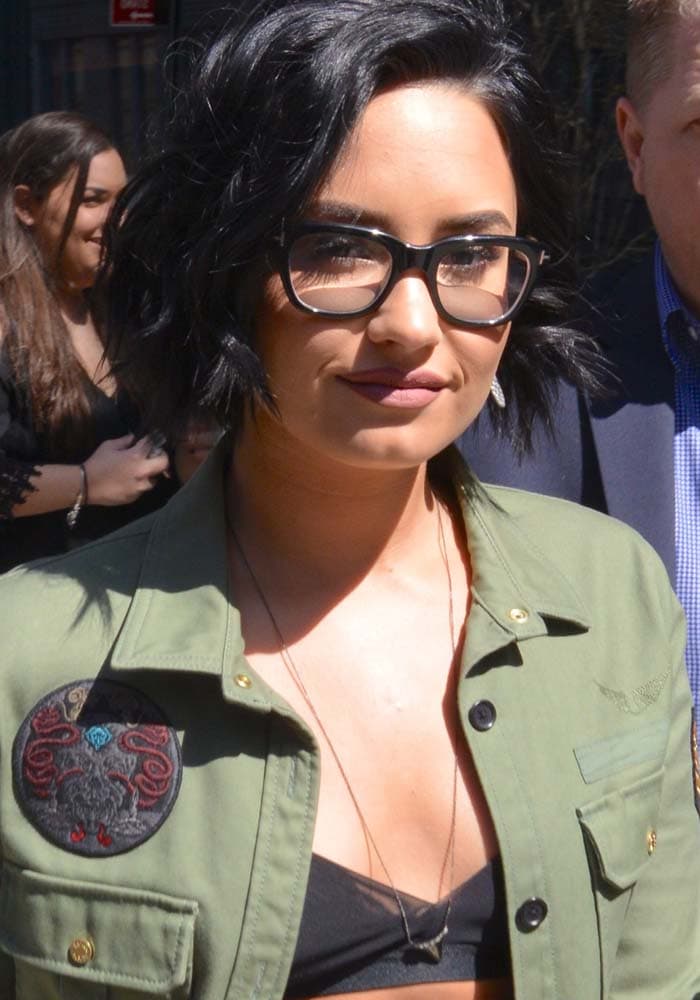 Demi Lovato wears her hair down as she leaves a New York hotel on March 22, 2016 (Credit: TNYF / WENN)
Demi Lovato has grown up in the spotlight and even spent some time in rehab. Needless to say, she's no stranger to criticism — even from her own fans.
But sometimes, even her own fans go too far. In March 2016, the former Disney princess sent out a rant about rude fans on her Twitter after going through a long press day in New York.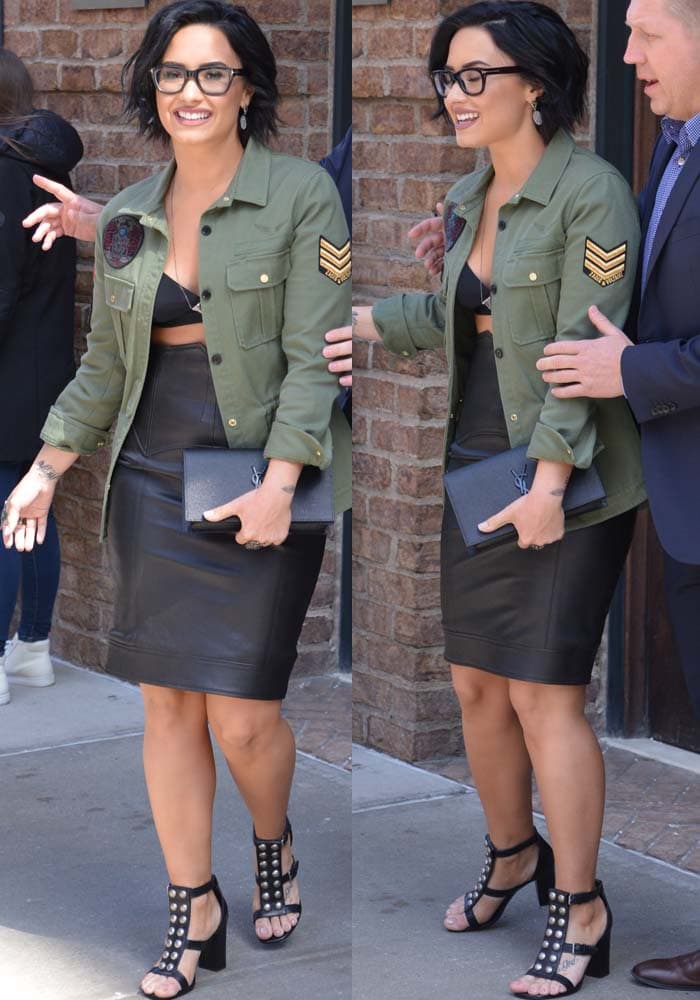 Demi Moore wears a Zadig & Voltaire jacket over a Tom Ford skirt out in New York (Credit: TNYF / WENN)
Demi wore a leather skirt by American fashion designer Tom Ford, which she paired with a leather crop top and an army green jacket by Zadig & Voltaire.
The pop star accessorized her look with Tom Ford glasses, plus a pair of studded sandals and a matching black clutch — both from Saint Laurent.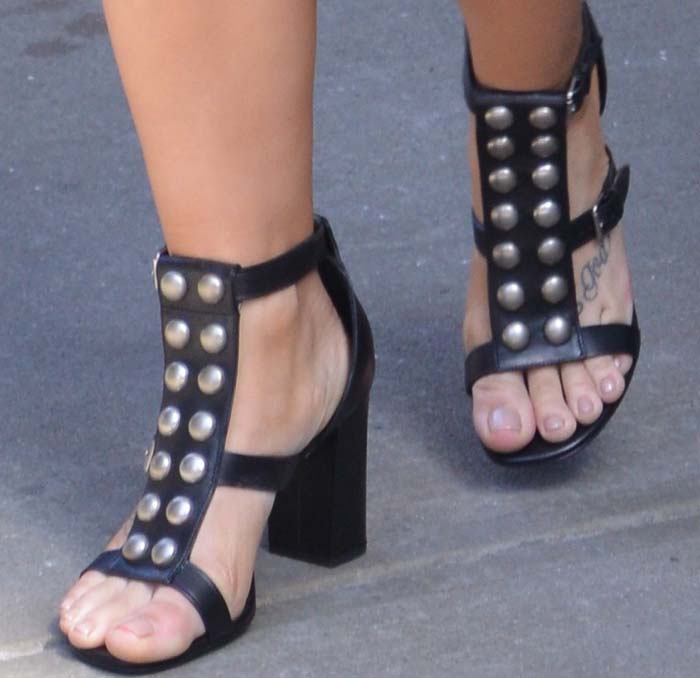 Demi Lovato's foot tattoo is visible in her Saint Laurent heels (Credit: TNYF / WENN)
Demi really made the effort to stop and have pictures taken with as many of her fans as possible despite being ushered away by her manager.
There was even a video of Demi leaving her New York hotel to prove it! However, Demi wasn't able to give her full attention to every fan, and some unsatisfied fans lashed out against Demi.
"I try my hardest to stop for as many fans as I possibly can before it gets too hectic or crazy," she wrote on Twitter to address the issue.
"No matter how long I've been doing this, sometimes the madness with the yelling and pushing becomes overwhelming and to avoid people either getting hurt or having more anxiety, I go inside hoping my fans will understand."
"Today I had 2 instances where I had rude things yelled at me because I didn't stop for every single person. When stuff like that happens it actually really sucks. It's not okay and just remember, I'm getting hate but I'm human too."
"So please.. Take your negativity elsewhere."
Demi Lovato asks her fans on Twitter to stop hurling abuse at her
On a lighter note, grab Demi's gorgeous Saint Laurent studded sandals at Nordstrom and Farfetch.
Saint Laurent Studded Open Toe Sandals, $995