When you hear the phrase "Selena Gomez's crush," what do you think? If your first thought was "Justin Bieber," you're probably not alone.
Selena Gomez leaves Le Royal Monceau hotel in Paris on September 26, 2015
However, Selena recently dropped the name of her very first crush — way back from when she starred in Barney & Friends with Demi Lovato.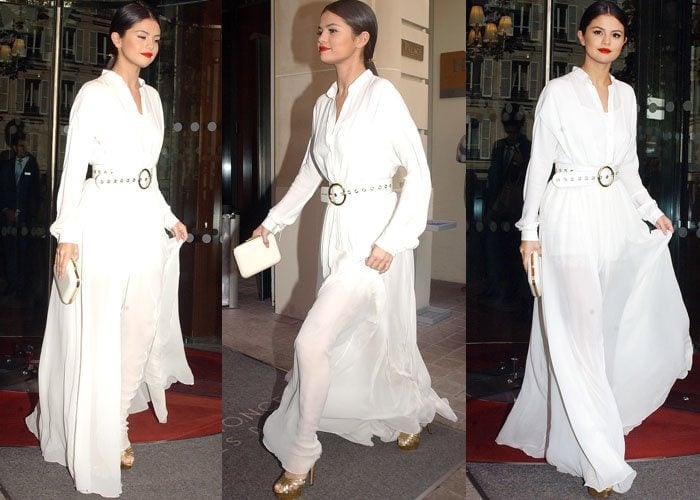 Selena Gomez wears a whimsical Elie Saab dress as she steps out in Paris
Her crush? Barney. Yes, the purple dinosaur. In an interview with BBC Radio 1, Selena revealed that as a child she had a crush on the actor inside the Barney costume. She portrayed Gianna in seasons 7-8 of Barney & Friends, an American children's television series.
Selena was recently spotted on her last day of promotions in Paris, sans Justin Bieber and her purple dinosaur love interest.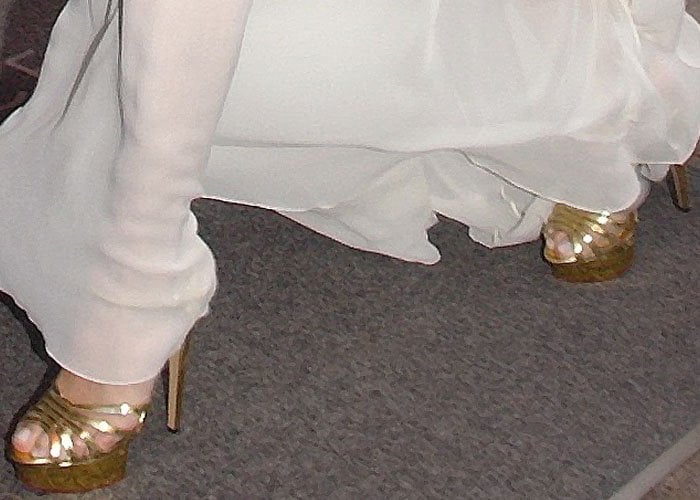 Selena Gomez wears a pair of gold Charlotte Olympia sandals on her feet as she strolls through Paris
The 23-year-old walked around Paris in a whimsical white dress by Elie Saab paired with gold Charlotte Olympia heels. Selena nailed her Parisian look with a bold, red lip.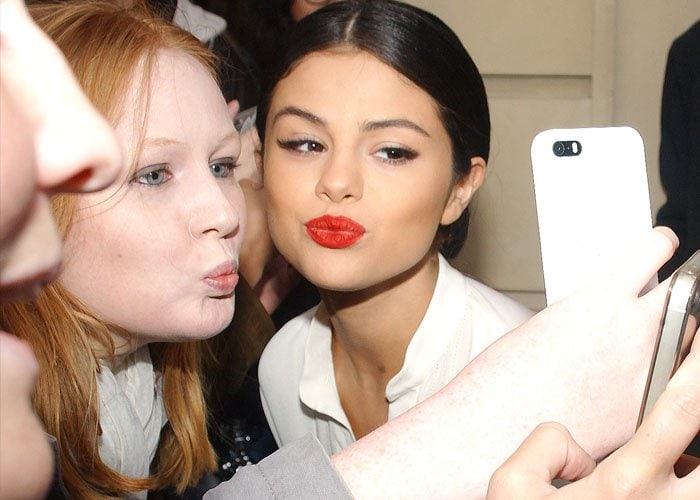 Selena Gomez shows off her dramatic eyeliner and red lipstick as she takes a selfie with a fan
Don't miss the below video of an adorable 11-year-old Selena Gomez singing a duet with her first crush, Barney, America's favorite purple dinosaur. The clip aired on the popular kids' show Barney & Friends back in 2003.
Selena's heels are most likely custom-made by Charlotte Olympia, so we probably won't be seeing them on the shelves.
In the meantime, you can check out some other metallic beauties from the shoe brand at Farfetch and Zappos.
Charlotte Olympia Head To Toe Sandal, $1,091.87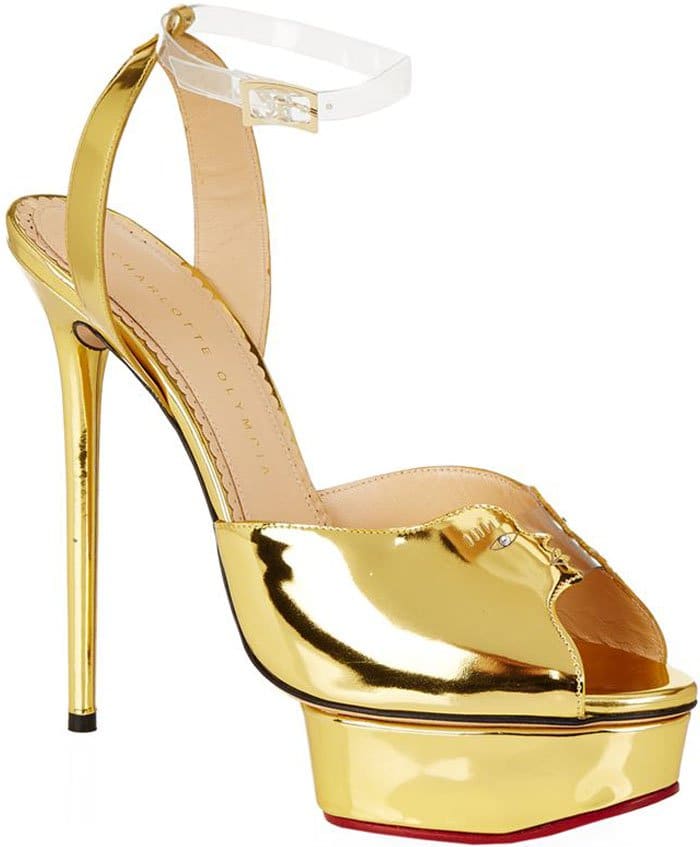 Charlotte Olympia Ursula Heels, $1,095
Credit: Selena Gomez's Instagram / WENN