We didn't see this one coming. Scrap that. We did see it coming, but we never thought it would get a decent reception. Leather slides like Birkenstock sandals are macho looking; some even think they're ugly. They're unglamorous and totally not sexy. They've been around for as long as we can remember, but let's just say that fashion people weren't very fond of them — up until recently.
Now, we're seeing Birkenstock lookalikes left and right. Sure, it's a call of the trend. But perhaps it's also because of the comfort factor. After all, no one can resist taking a break from high heels once in a while.
In any case, if you're looking to work a pair of slides this summer but haven't figured out how to go about it just yet, then read on. You can rock leather slides with almost any outfit, but one really cool way to style a pair is to wear it with a maxi dress — just like how Mena Suvari wore her slides on Wednesday.
The actress sported a long black frock with the sandals while buying a gift at Suzanne Felsen Jewelry Store in Los Angeles. The dress was cut low on the sides, which exposed her black bra, and it also came with a sexy split-back detail. Essentially, it was the perfect combination of naughty and nice.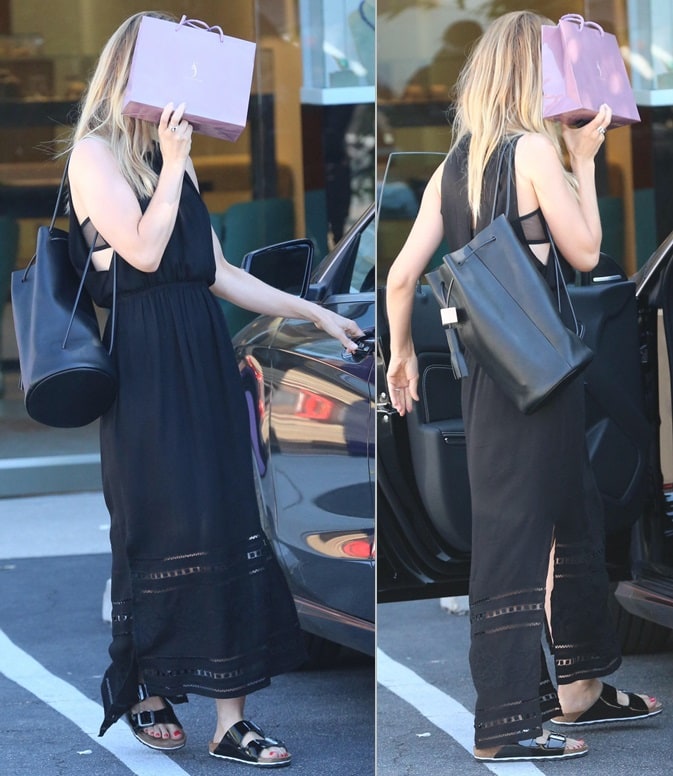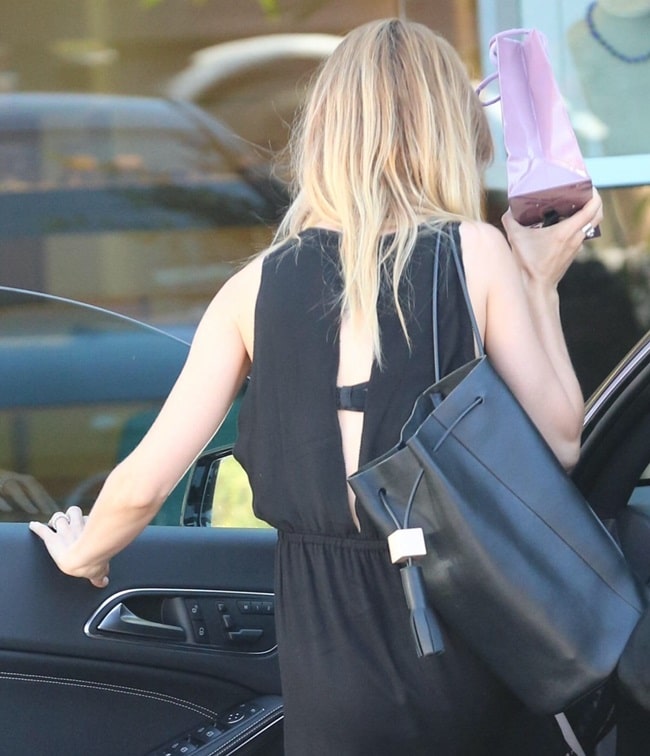 Mena Suvari shopping for a gift at Suzanne Felsen Jewelry Store in Los Angeles on July 9, 2014
By wearing chunky leather slides instead of the usual thong sandals, Mena Suvari was able to infuse a cool-chick vibe into her look. The pair she used was crafted with wide black patent leather straps, a perfect choice in our opinion since the high-shine material gave the sandals a more glamorous feel.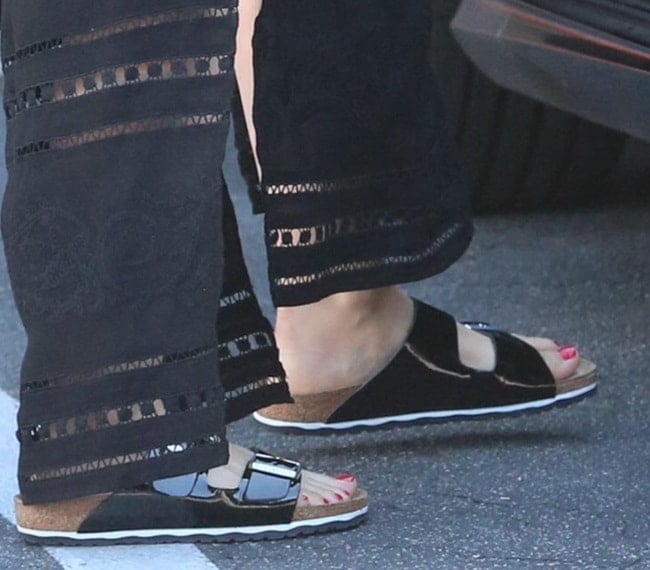 A closer look at Mena's patent leather slides
Do you like Mena Suvari's take on one of summer's favorite shoe trends? Will you take the cue and wear a pair of slides with your dress?
Wearing leather slides with a feminine frock is a great way to tone down a look. Although you do have to take into consideration the kind of leather slides to use. Make sure that it is not too shabby, and don't go with overly chunky (or thick) "flatforms" either. The idea is to make sure that you still look put-together even while in a pair of  macho sandals. You can the following pair at Amazon.
Birkenstock "Mayari" Black Patent Leather Slides, $90
To experiment with styling your leather slides this season, try to keep things monochromatic. In other words, stick to one color like Mena's all-black outfit. Once you get the hang of it, then you can probably try styling with color.
Also, make sure you pick a dress that is feminine but not overly decorated. The key is to create balance. The sandals are slightly chunky and masculine, so you have to "neutralize" that and vise versa. The length of the dress will depend on your preference, but we recommend the maxi because it is the most graceful.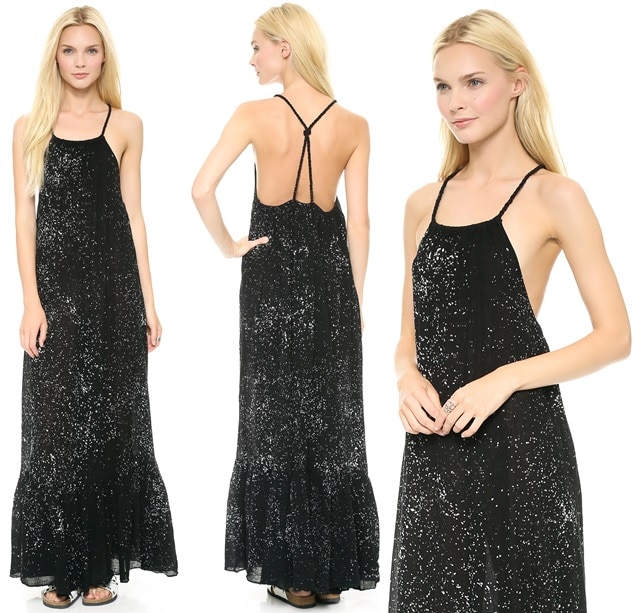 re:named Splatter Maxi Dress, $58
Finally, complement with extras in the same color family. Mena wore a black drawstring bucket bag with her ensemble. To copy her style, you can use the Tory Burch bag below.
Generally speaking, a monochromatic attire always looks more polished and elegant. It is also the easiest one to pull off. Once you've familiarized yourself with these simple guidelines, then you're all set to looking chic in your slides.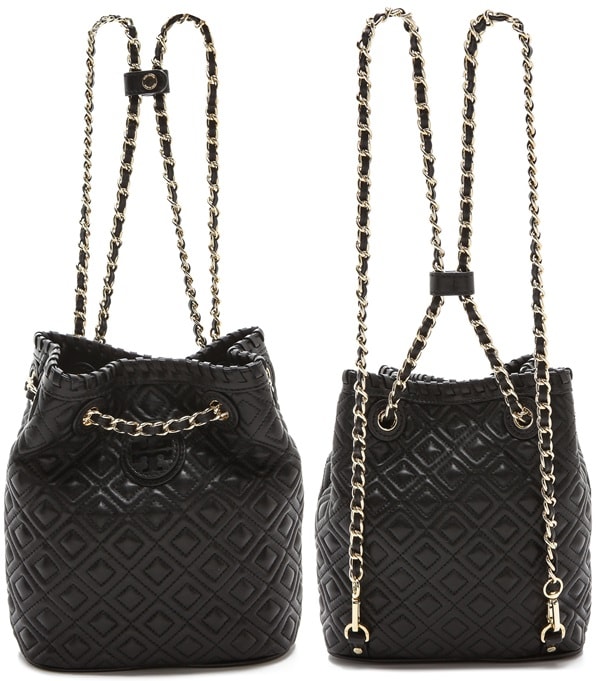 Tory Burch "Marion" Quilted Small Backpack, $450
Credit: WENN