Even if their ending didn't turn out well, former rockstar fairytale couple Gwen Stefani and Gavin Rossdale did share years of love and respect for each other — enough to not let things get ugly in court. It's been reported that Gwen's former husband has settled for much less than what he is entitled to since the couple did not have a prenup prior to getting married.
Gwen was spotted having pizza with her boys in Los Angeles, all glammed up and looking composed as usual amidst the sad turn of events.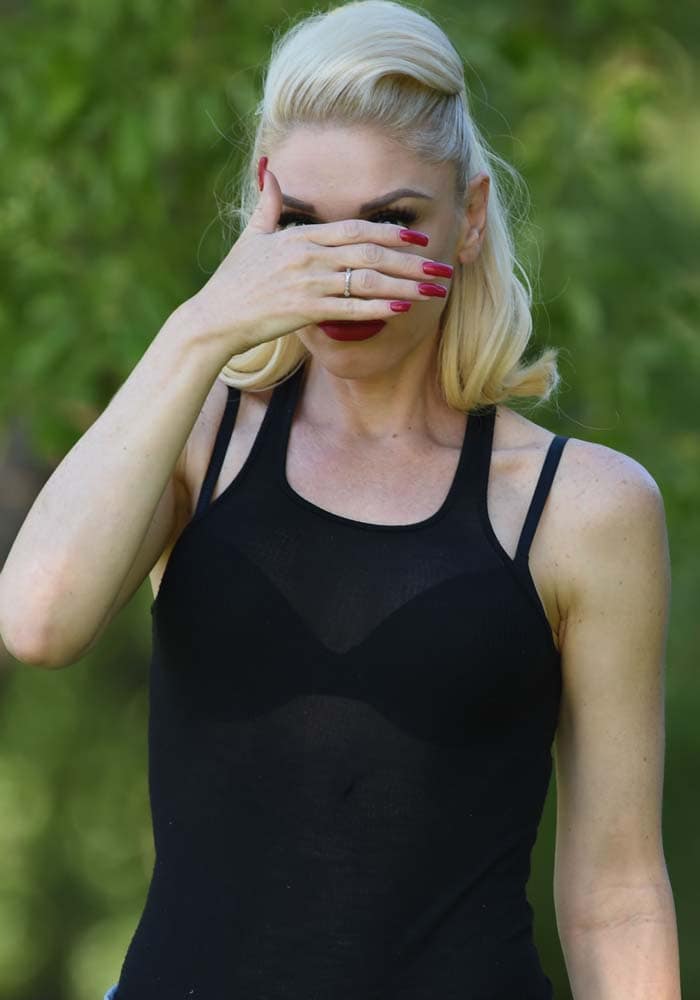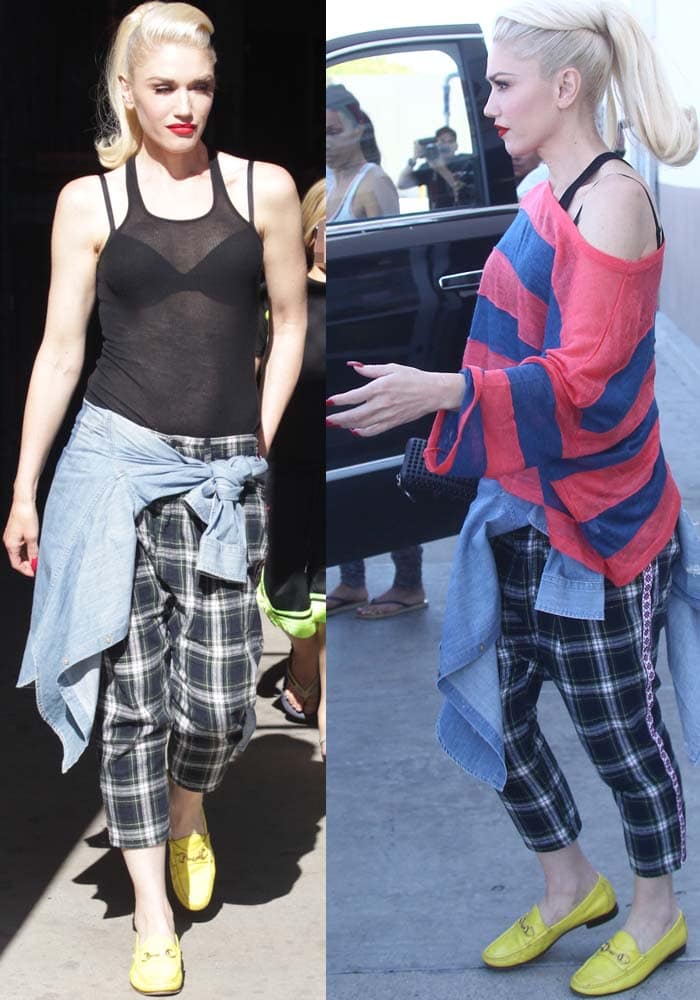 Gwen Stefani out with her three sons in Burbank, California on April 16, 2016
Gwen wore a sheer black top with a black bra underneath, which she paired with an oversized striped top and plaid-patterned cotton Harem drop-rise pants from R13 (available at Barneys New York). In true Gwen Stefani form, the singer overdressed with another piece of clothing: a denim jacket tied around her waist.
The mom-of-three polished her pizza day look with an old pair of Gucci "Frame" loafers in yellow.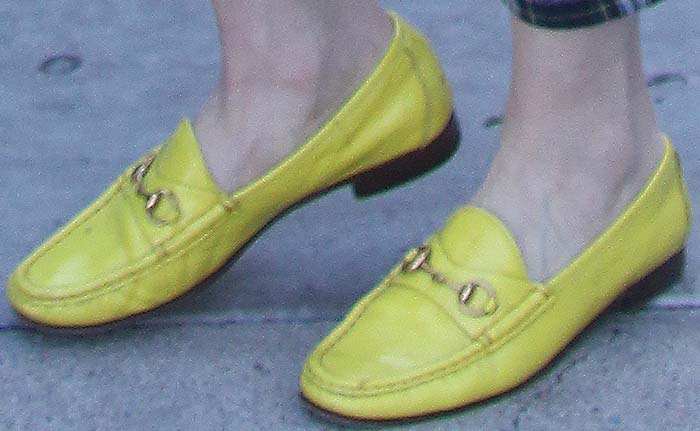 Gwen Stefani slips into her old pair of Gucci "Frame" loafers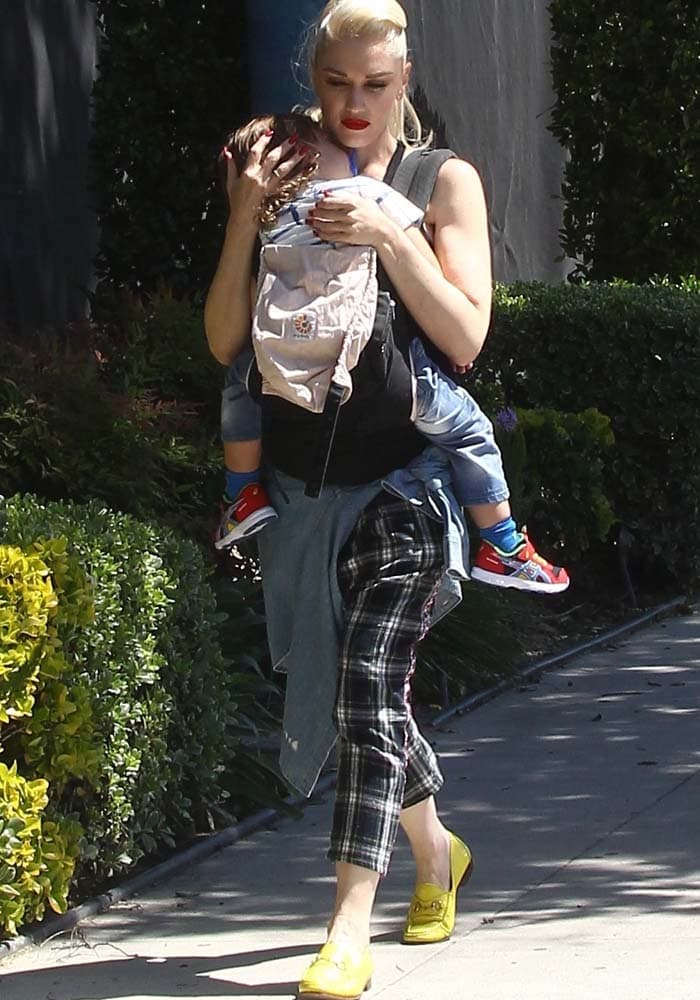 Gwen Stefani carries her youngest son, Apollo, who had fallen asleep in her arms
Even if Gavin is entitled to 50 percent of all their shared wealth, which Gwen had mostly made within the time period of their 13-year-marriage, it's been reported that Gavin gave up millions of dollars in settlement and did not even ask for child support.  Is he just nice or just really guilty? Either way, we're happy that Gwen's happy.
Grab Gwen's Gucci loafers in black at Net-A-Porter.
Gucci Horsebit-Detailed Loafers, $640 at Net-A-Porter
Credit: WENN