After a lavish vacation in France, Gwen Stefani and her brood (sans her second son, Zuma) were seen enjoying another family day out at a park in London on Saturday. Don't you just love how hands-on she is with her kids and how she is able to maintain her gorgeous svelte figure?
Gwen Stefani and family at a park in London, England, on August 2, 2014
The 44-year-old singer once again proved that she doesn't age! She looked amazing in a low-cut black tank top and an edgy pair of distressed jeans. Gwen has clearly mastered the street-chic look, which not many in their 40s could rock.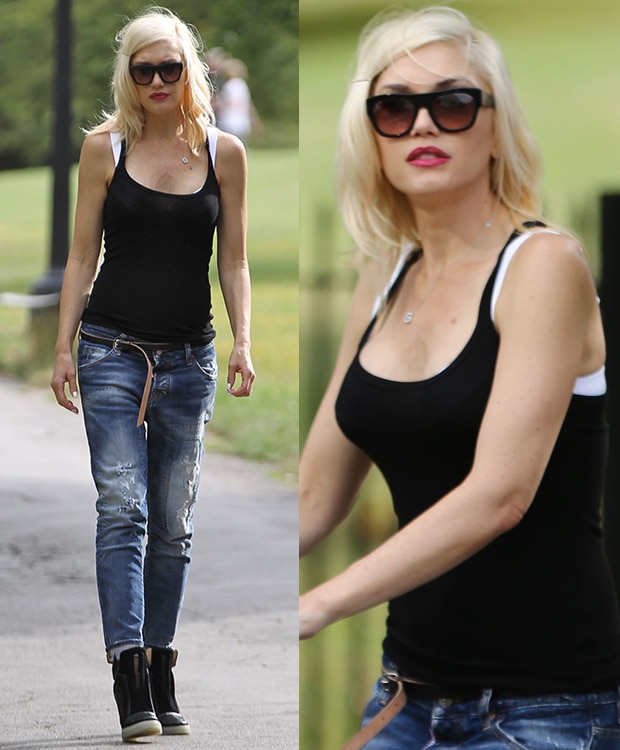 Gwen Stefani wearing a tank top and distressed jeans in London, England, on August 2, 2014
It looks like wedge sneakers are here to stay. Many fashionistas are still wearing them, and Gwen's L.A.M.B. "Freeda" shoes seem to be a perfect addition to one's collection. They lifted the singer's height with their 4-inch-high hidden wedge heels. And being the rocker mom that she is, she made sure that the design of these shoes defines her style. These one-of-a-kind sneakers rock with suede, leather, and see-through mesh panels!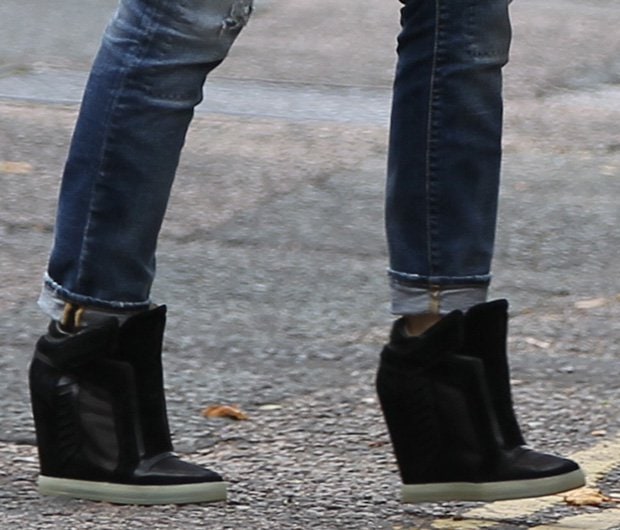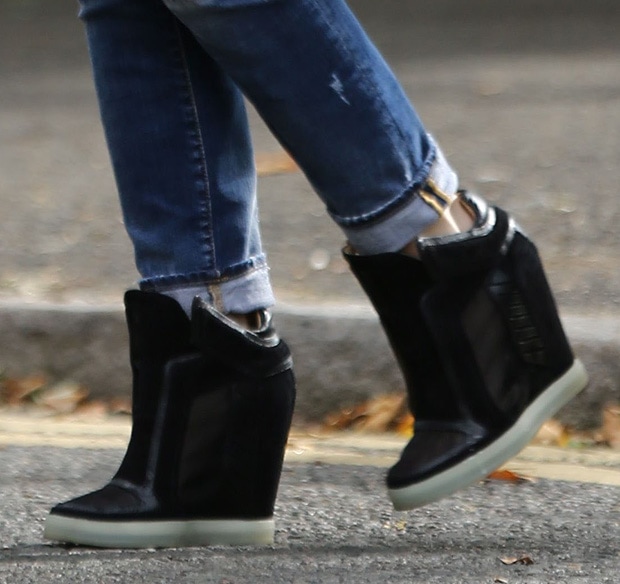 Gwen Stefani wearing L.A.M.B. wedge sneakers
Get your pair of Freeda sneakers for $264.99 at Amazon.
L.A.M.B. "Freeda" Wedge Sneakers, $264.99
Credit: WENN