Gwen Stefani usually walks effortlessly in towering heels, particularly those from her L.A.M.B. collection. But like any other women, she also has moments when she struggles to keep her balance.
On her way to Jesun Acupuncture Clinic on Friday, the 45-year-old ShoeDazzle designer tripped and nearly fell into a bush while in a pair of high-heeled sandals. Luckily, she managed to recover fast and walked toward the clinic like nothing had happened.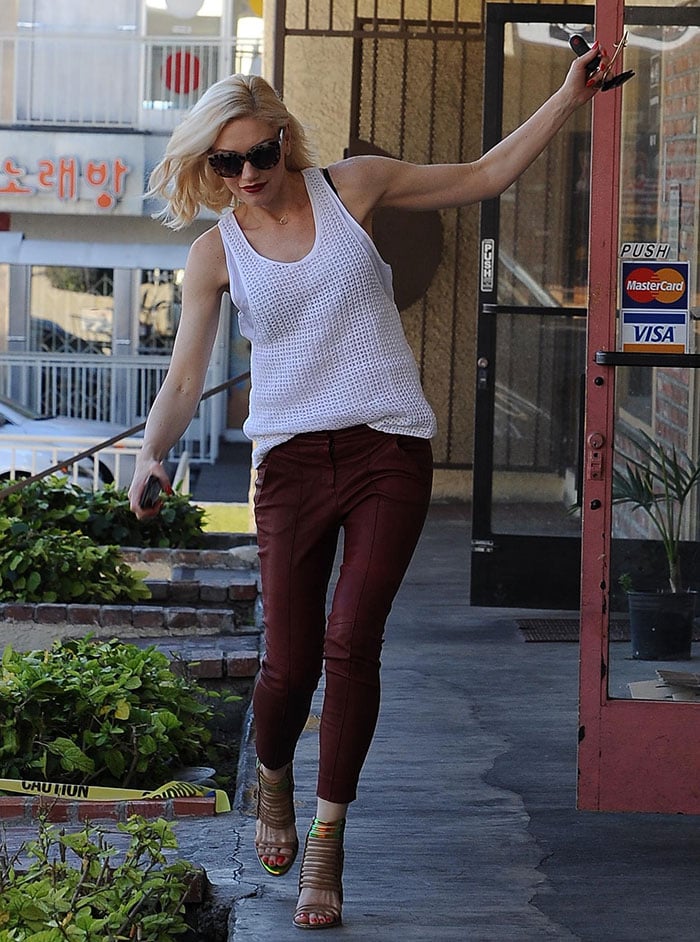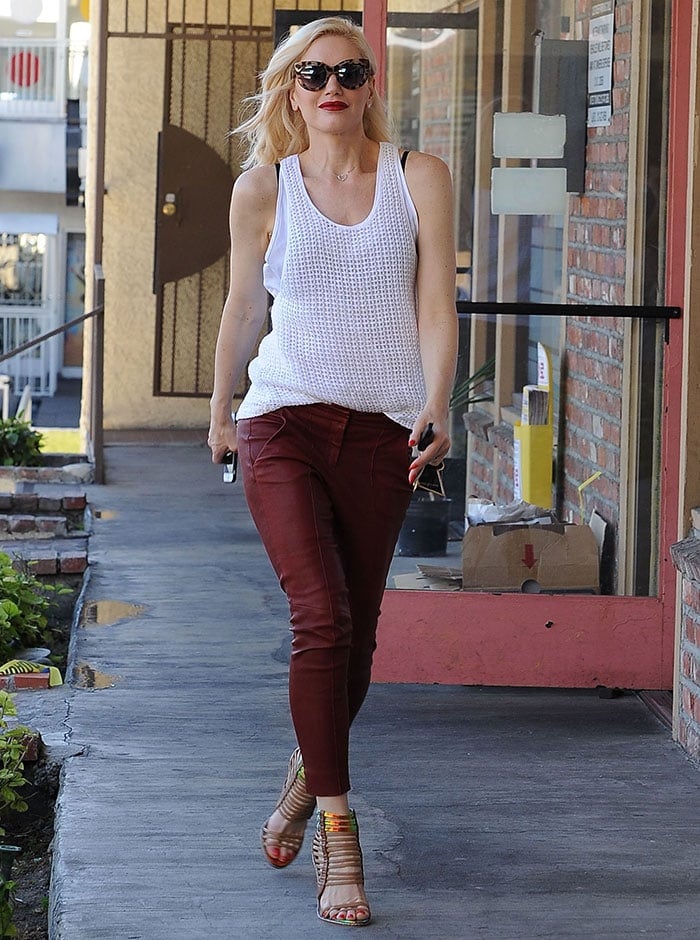 Gwen Stefani wobbling in high heels at Jesun Acupuncture Clinic in Los Angeles on March 13, 2015
The rockstar momma wore the L.A.M.B. "Brook" sandals, which feature a strappy caged silhouette with iridescent triple buckled straps and metallic heel counters, back zipper fastenings, open toes, and about 4.25 inch heels. Looking fresh and fab, as usual, she paired her nude sky-high heels with red leather trousers and a white knitted tank top. Her platinum locks were parted to the side, while her makeup included her signature red lipstick.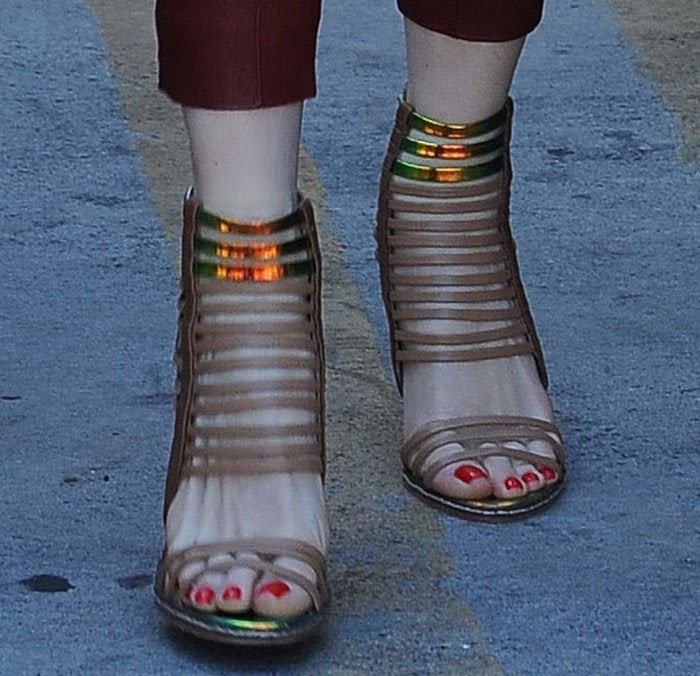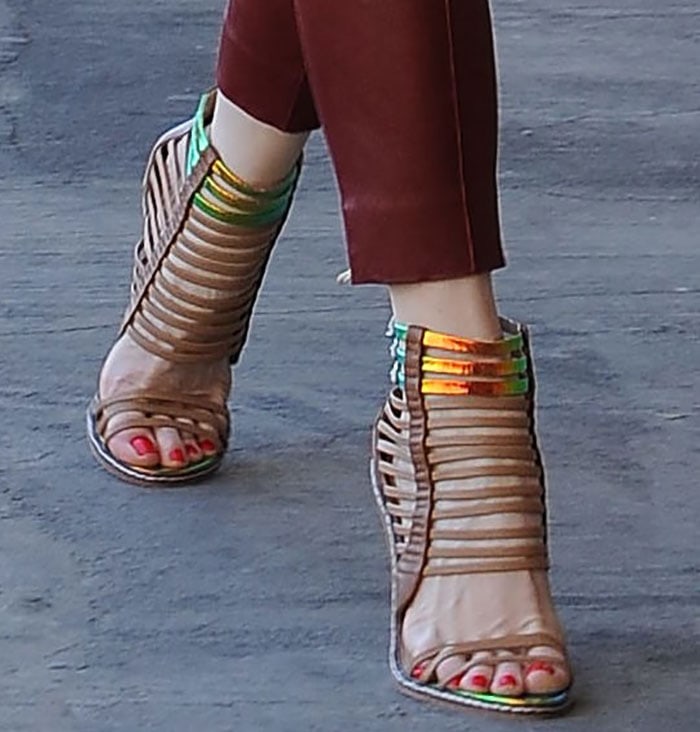 Gwen Stefani in L.A.M.B. sandals
Unfortunately, these L.A.M.B. sandals in tan are not yet available online. You can, however, purchase the black version at Amazon and Heels.
L.A.M.B. "Brook" Leather Sandals, $345 at Amazon and Heels
Credit: WENN