Ms. Pepper Potts herself, Gwyneth Paltrow, looked absolutely gorgeous while flaunting her sexy legs at the red carpet photocall of her movie, 'Iron Man 3', with Robert Downey, Jr. in Munich, Germany on April 12.
This kicked off their promo tour for the much-awaited sequel, which will hit theaters in the UK on April 18 and in the US on May 3.
Check out how the red carpet proposed for the shutterbugs at Hotel Bayerischer Hof:
Gwyneth Paltrow flaunting her sexy legs the 'Iron Man 3' photocall at Hotel Bayerischer Hof on April 12, 2013, in Munich, Germany
Lovely, agree? Gwyneth was casual in a white bow-belt KaufmanFranco dress, but it was just perfect for the photo call.
Besides, the simplicity of the dress made her look more elegant and sophisticated.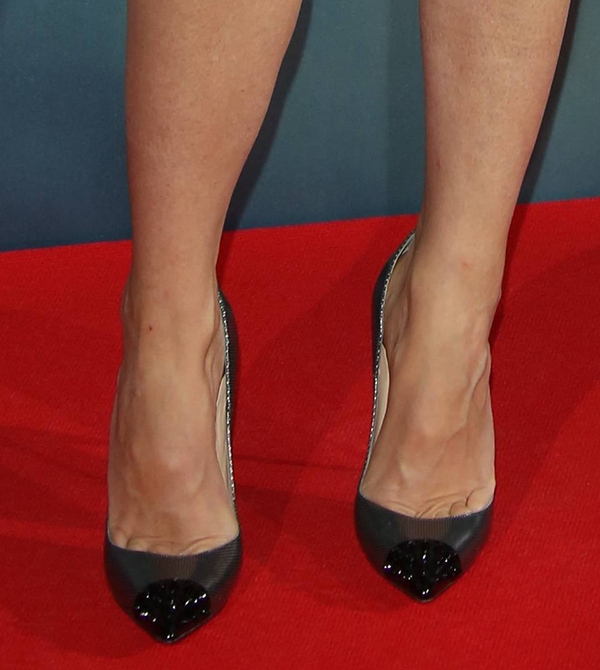 Gwyneth Paltrow shows off her feet in Geo shoes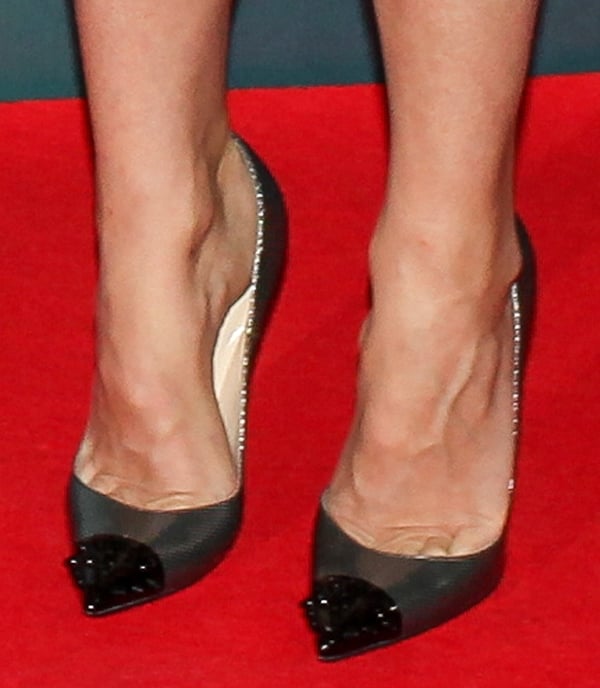 Gwyneth Paltrow with toe cleavage in Christian Louboutin pumps
The actress also wore a pair of elegant pumps by Christian Louboutin, which added edge to her classic look.
Called the "Geo" pumps from the Resort Fall 2013 collection, these pointy-toe heels feature black cap toes with spikes.
Gray and Black 'Geo' Pump 100 Flannel Spike Toe Pumps, $725 at Saks
Aren't you excited for Christian Louboutin's Fall 2013 collection? We sure are, and we will definitely let you know once the new heels are available.
Credit: Marcus Schroepfer / WENN