Can this goofball get any cuter? Hailee Steinfeld has catapulted into fame recently following her role in "Pitch Perfect 2" and her mega-successful recording debut, but the star still manages to remain down-to-Earth and live life like a normal 20-year-old girl.
The actress openly professed her love for girl group Little Mix, talking about how excited she was to see them live as she paused for a quick carpet interview before going onstage at Capital's Summertime Ball in London.
Hailee Steinfeld at Capital's Summertime Ball held at the Wembley Stadium in London on June 10, 2017.
Hailee takes a break from her skin-baring costumes with a toned down jeans-and-top look.
Hailee took a break from her sophisticated carpet looks to rock a normal outfit any 20-something would wear: a casual jeans-and-top look.
The "Pitch Perfect 2" star paired a striped crop sweater with a pair of "Phoebe" two-tone jeans from AG before finishing her look with a pair of white leather ankle boots.
The actress adds a dash of sophistication to her look with a pair of white ankle boots.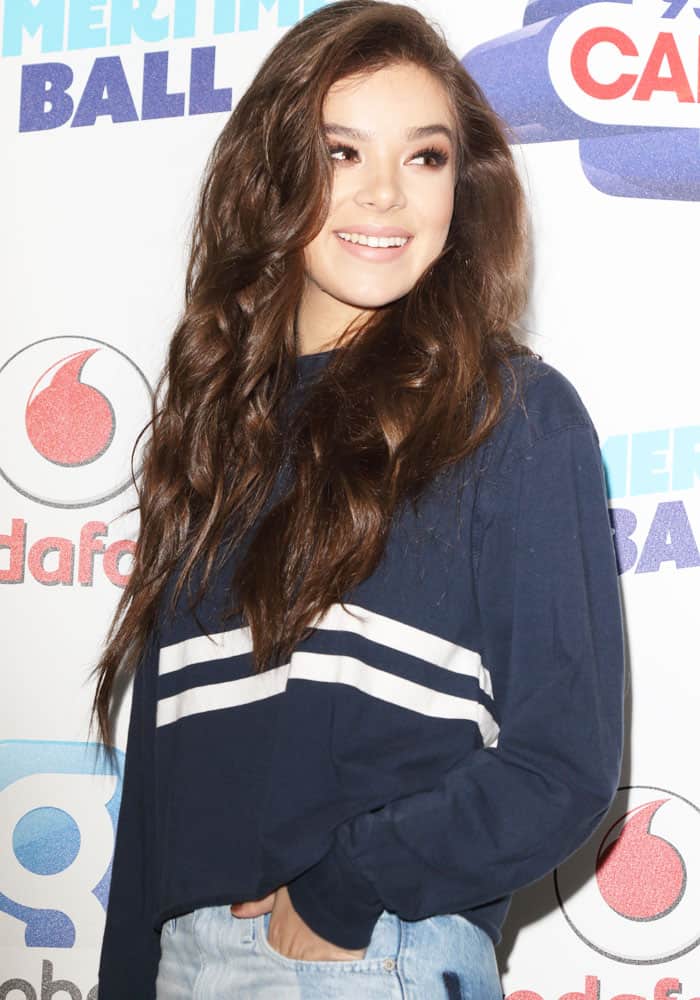 Hailee appears to be in high spirits as she gives the cameras a huge smile.
Hailee got a little bit giddy when talking about Little Mix, mentioning that "Shout Out to My Ex" was her "jam."
The actress also mentioned a few projects during the interview, stating that she's working on both "Pitch Perfect 3" and a "Transformers" movie.
Hailee performed "Starving" at the Capital Summertime Ball, adorably forgetting the lyrics to her own song because of the crazy amount of energy her fans had.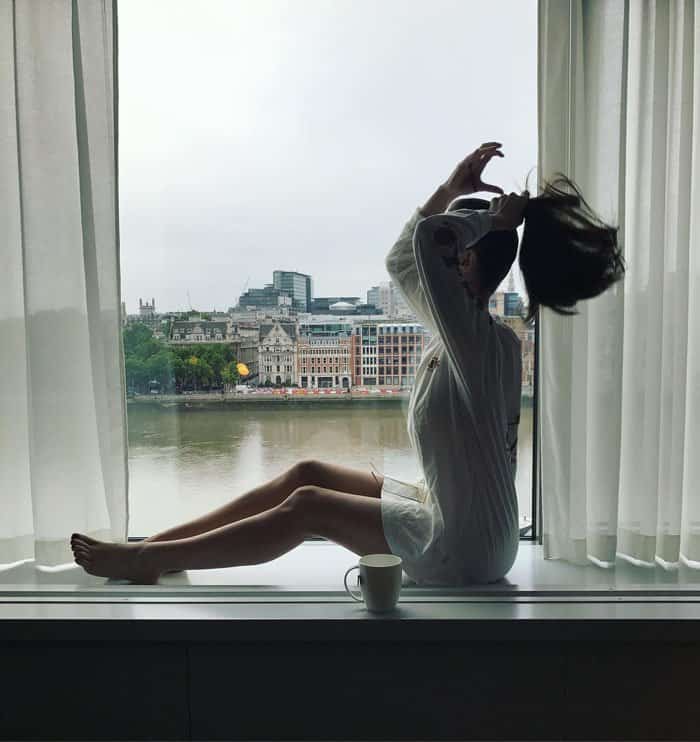 Hailee enjoys a cup of coffee in her hotel room before meeting her London fans.
Check out this pair of white boots similar to Hailee's at Barneys New York.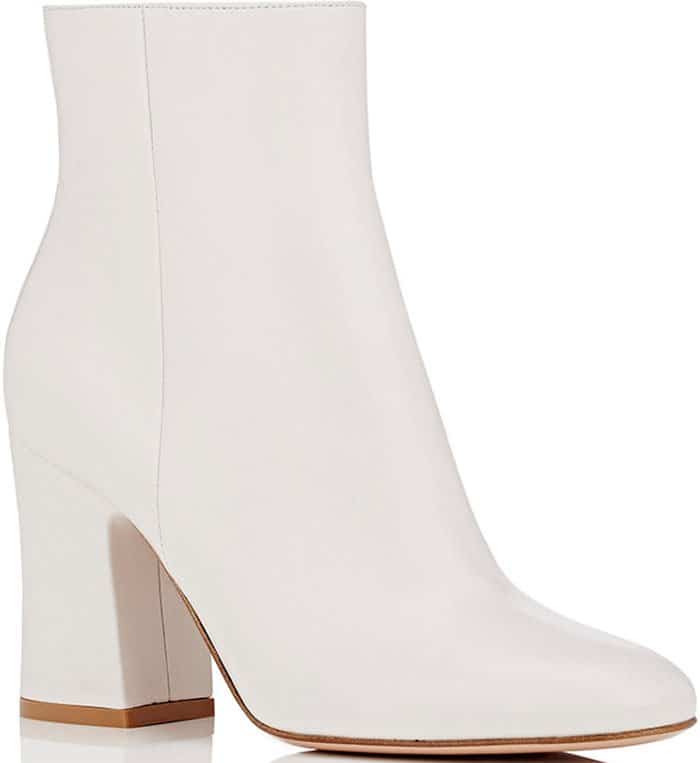 Gianvito Rossi leather ankle boots, $995 at Barneys New York
Credit: Hailee Steinfeld's Instagram / Mario Mitsis / WENN