When you're attending a promotional event for a musical, you have to be prepared for just about anything — including an impromptu performance by one of the musical's stars.
Jennifer Hudson surprised the audience as well as her castmates as she belted one of her songs from "Hairspray Live!" during a promotional event in North Hollywood.
"Hairspray Live!" is the television adaptation of the Broadway musical "Hairspray," which premiered last December.
Jennifer Hudson at the "Hairspray Live!" FYC Event held at Saban Media Center at the Television Academy in North Hollywood on June 9, 2017.
Jennifer put on a fun and colorful look for her promo run.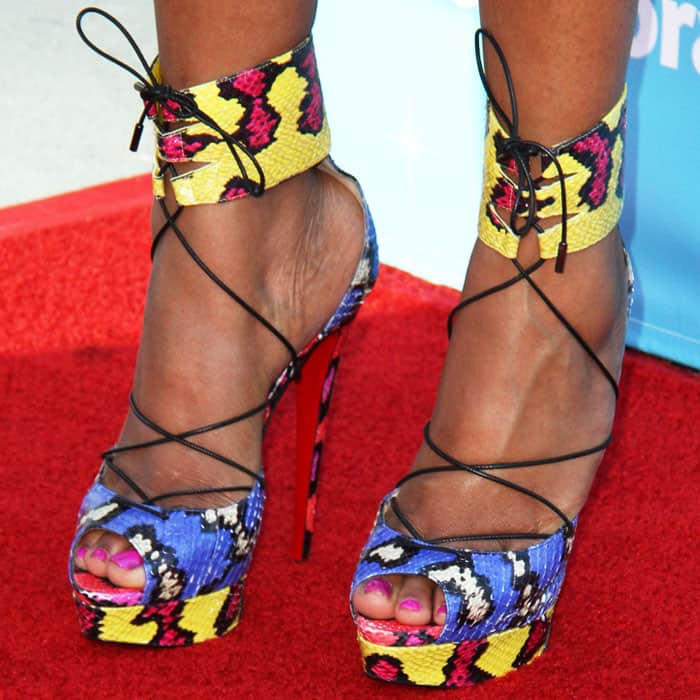 Jennifer Hudson's feet in colorful Christian Louboutin's "Corsankle" sandals
Jennifer left her usual tight dresses in her closet in exchange for a surprisingly festive outfit. The actress matched a pink long-sleeved top with a pencil skirt of a darker shade.
The actress cranked up the colors on her look with a pair of Christian Louboutin "Corsankle" sandals.
The focal point of the look would have to be the yellow flower pinned to her shoulder, and from the looks of it, even Jennifer couldn't get enough of the festive detail.
Candy crush: Jennifer's candy-colored rings left us with a little jewelry crush.
Jennifer goofs off with "Hairspray Live!" co-star Kristin Chenoweth.
Jennifer and the rest of the "Hairspray Live!" cast sat down for a panel interview in front of their adoring fans. Her co-stars Ariana Grande and Derek Hough were not present.
The entire hall was surprised when Jennifer suddenly burst into her hit, "I Know Where I've Been."
Jennifer put on a powerful performance, hitting all the right notes at the right cues. Unsurprisingly, the "American Idol" star got a standing ovation.
Check out the Christian Louboutin "Corsankle" sandals at Neiman Marcus, Net-A-Porter and Selfridges.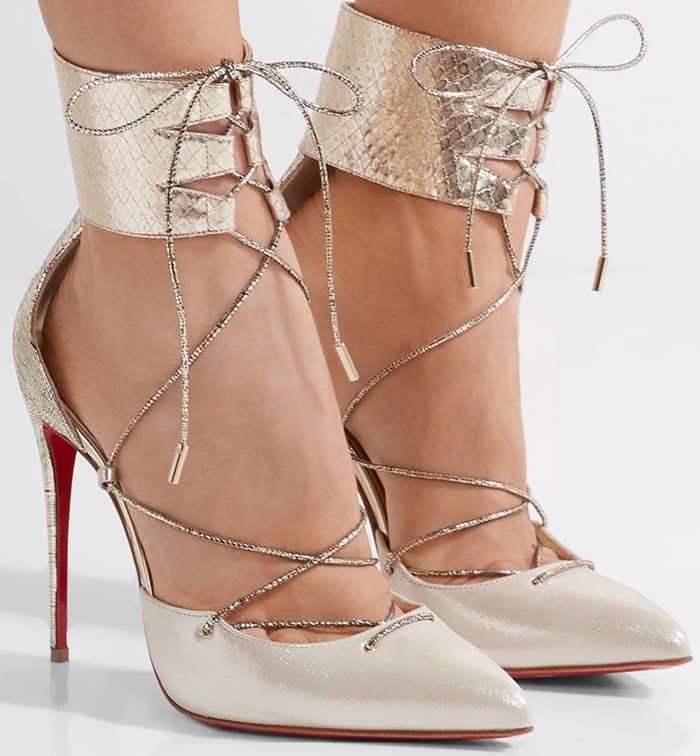 Credit: Adriana M. Barraza / WENN