Inspired by a visit to a famous scarf maker in Venice, Christian Louboutin designed these curvy 'Tres Frais' d'Orsay sandals that have wide detachable satin ties that wrap multiple times around the ankle. This pair has crossover straps and a subtle platform to steady the towering 120mm heel.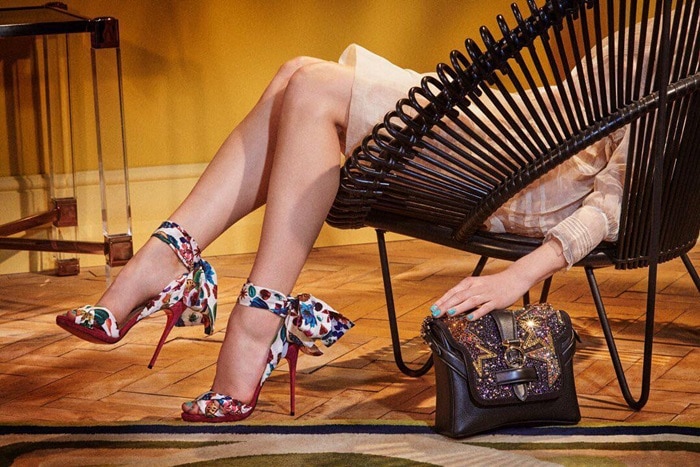 Christian Louboutin's scarf-inspired 'Tres Frais' sandals
You can buy these romantic crepe satin/lurex shoes at Net-A-Porter, Nordstrom, Neiman Marcus, and Saks Fifth Avenue.
Whichever way you are standing or sitting, the signature lacquered sole will always be on show!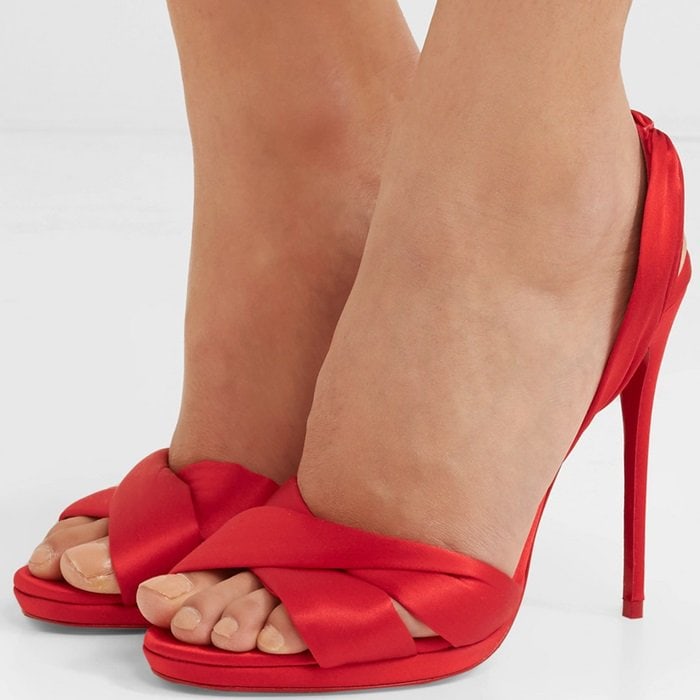 Silk ankle wraps are beautifully complemented by crisscrossed straps at the vamp of a curvy d'Orsay sandal set on a slim stiletto and finished with an iconic red sole.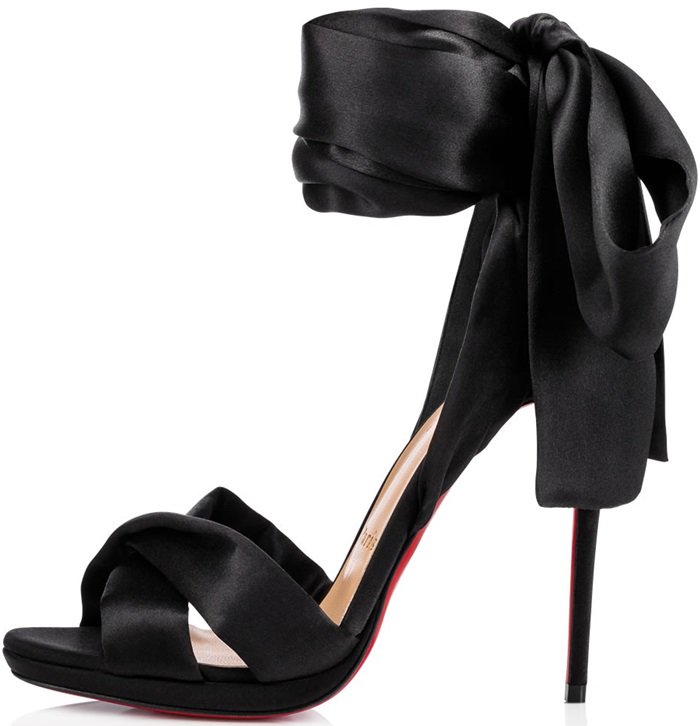 Scarf-Inspired 'Tres Frais' Multicolored, $995 at Neiman Marcus
Inspired by the shoe designer's visit to a famous scarf maker in Venice, this style features a Liberty London floral print verger crepe sash that wraps around the leg and ties abundantly behind the ankle.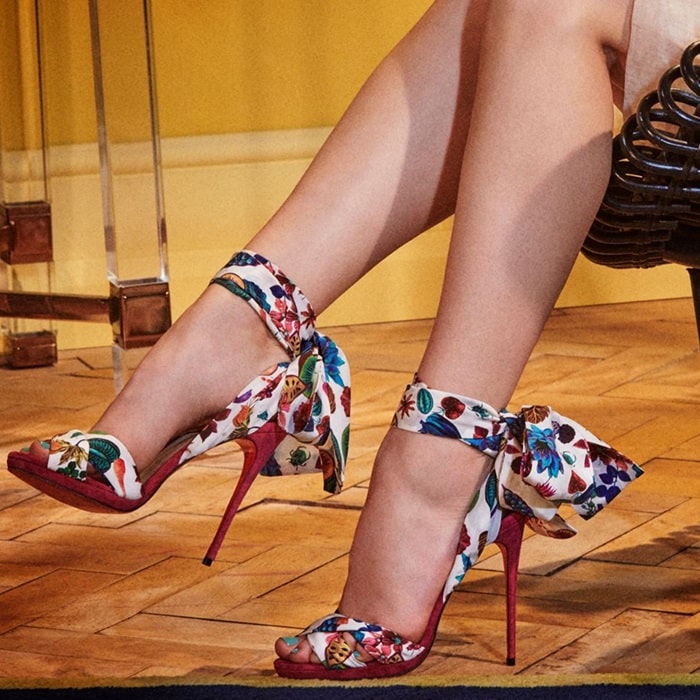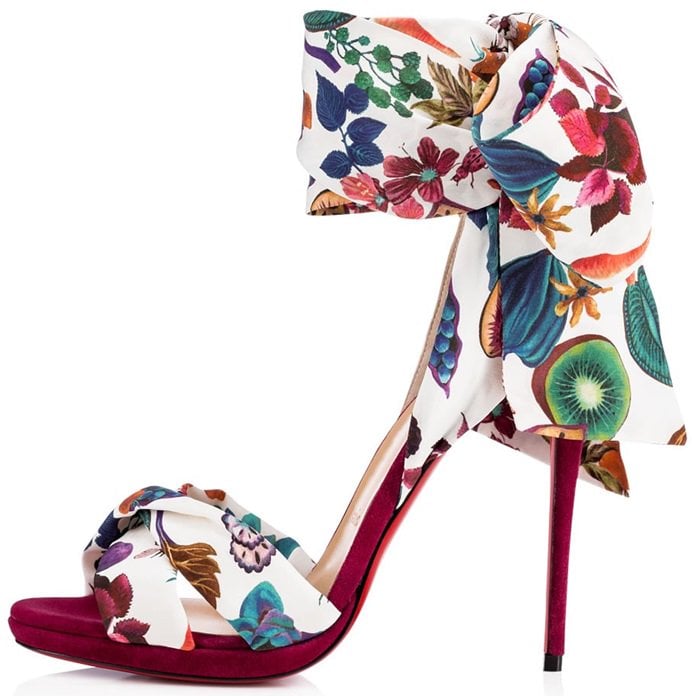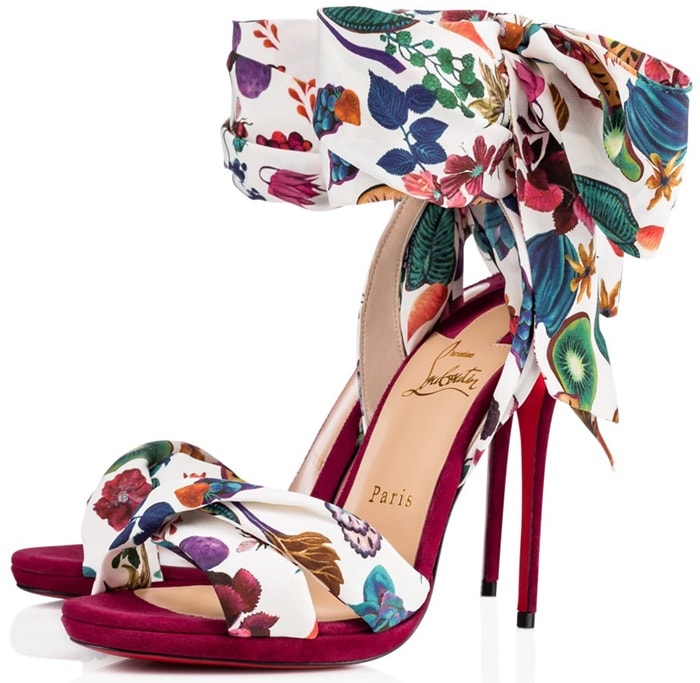 Andra Day wore the red version earlier at the 2018 NAACP Image Awards at the Pasadena Civic Auditorium in Pasadena, California. The 33-year-old American singer and songwriter styled her scarf-inspired sandals with an ankle-length Giorgio Armani Fall 2017 gown and toted a clutch from Giuseppe Zanotti.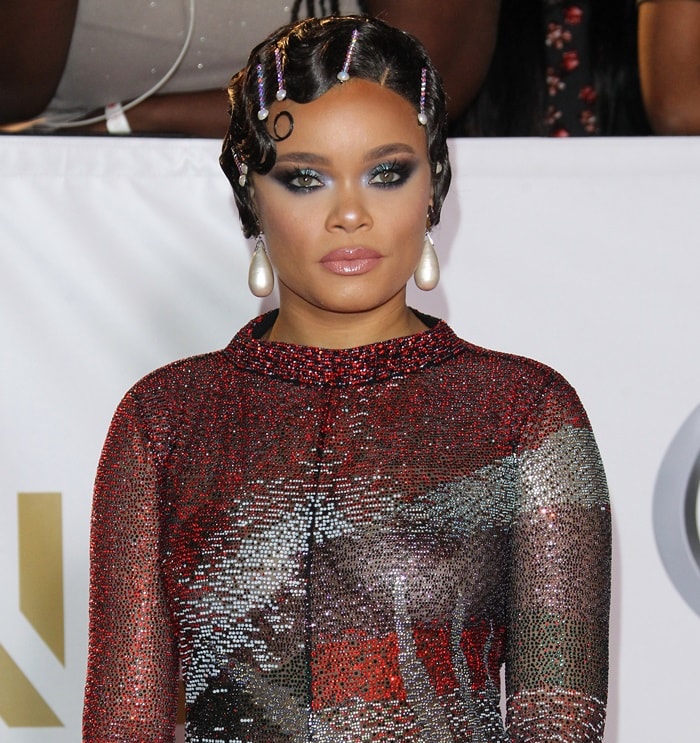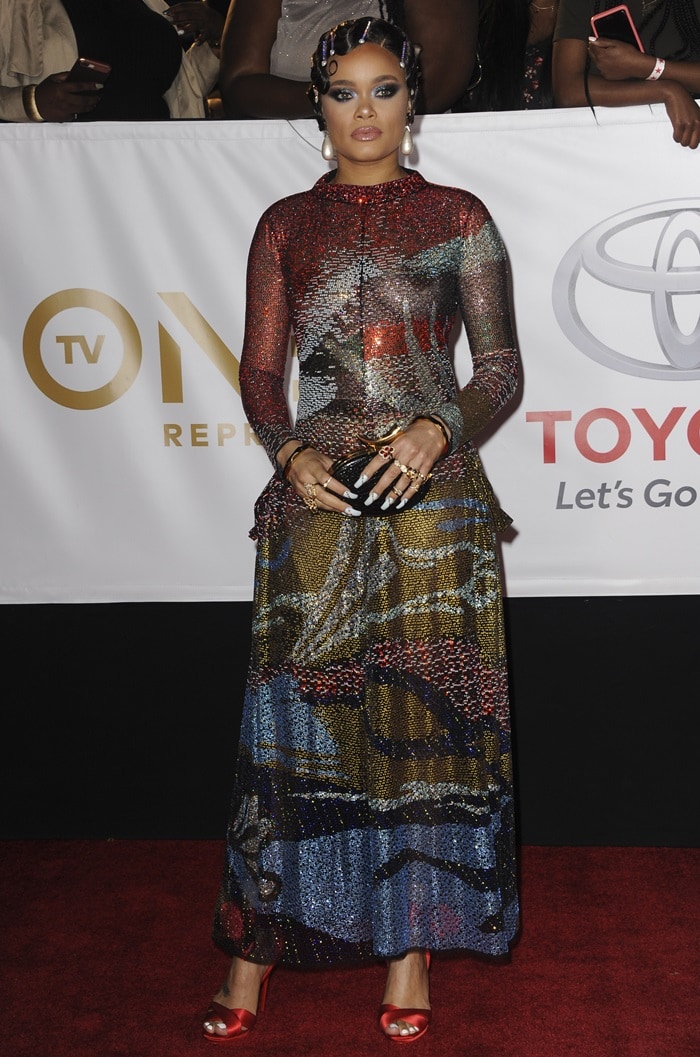 Andra Day in a Giorgio Armani Fall 2017 gown at the 2018 NAACP Image Awards at the Pasadena Civic Auditorium in Pasadena, California, on January 15, 2018
Andra Day showing off her Giuseppe Zanotti clutch and rings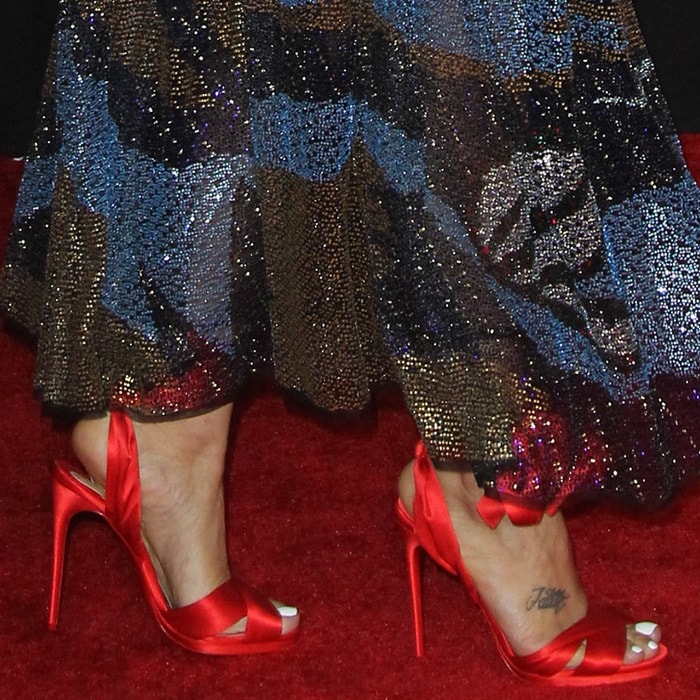 Andra Day wearing Christian Louboutin's scarf-inspired 'Tres Frais' satin sandals
Credit: WENN / Apega / Regina Wagner/ Future Image / Brian To / Adriana M. Barraza