We were a little worried at first when this picture from Hailee Steinfeld's Miu Miu modeling project leaked on the internet.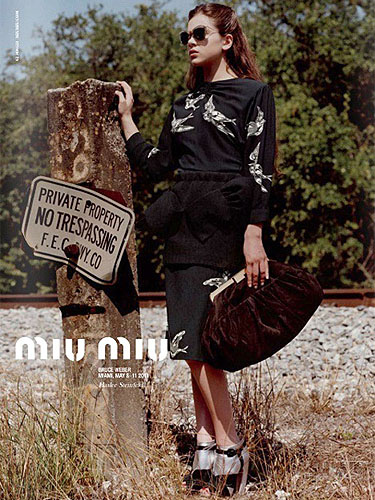 A leaked photo from Hailee Steinfeld's Miu Miu modeling project
Are they going to make the too-cute-for-words Oscar-nominated 14-year-old actress/model in highly sexualized poses and sell clothes that are really meant for women who are much older than her?
Well now that the rest of the pictures from the ad campaign has popped up, we can stop worrying because the answer to that question is a big fat NO.
Miu Miu and photographer Bruce Weber (most famous for his Calvin Klein underwear and Abercrombie & Fitch naked male ads) did an amazing job of highlighting Hailee Steinfeld's quiet elegance and more importantly, not masking her true age and youth.
Just look at these pictures from Hailee Steinfeld's Miu Miu Fall/Winter 2011 ad campaign where she's wearing the most adorable Miu Miu shoes and well, just basically looking adorable. We love the one where her head is surrounded by glittery candy-colored pumps — if we had a picture of our 14-year-old shoe-loving selves, THAT would be the perfect image!
These pictures are being printed in international publications as we speak and the shoes Hailee is wearing in them will be available online very soon.
In fact, you can shop for some Miu Miu shoes from the latest Miu Miu Fall 2011 collection right now over at Nordstrom.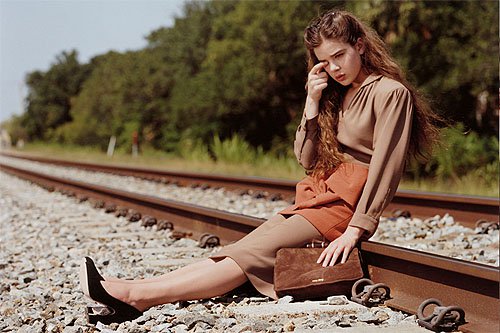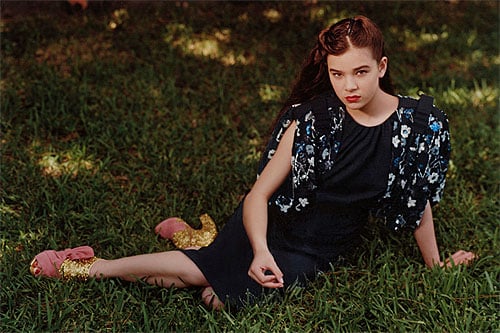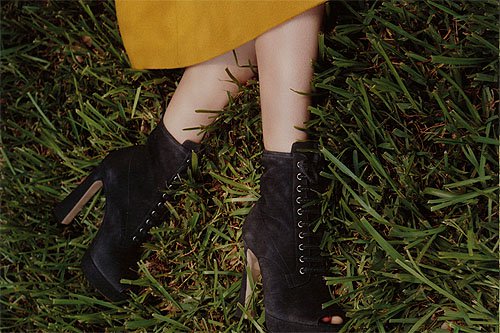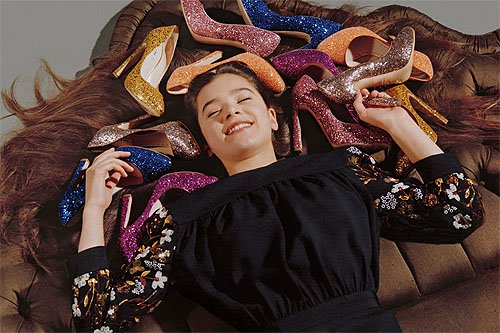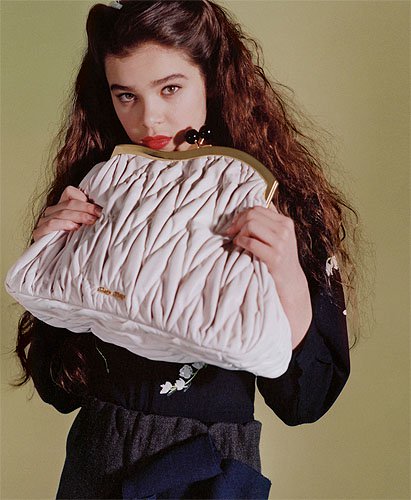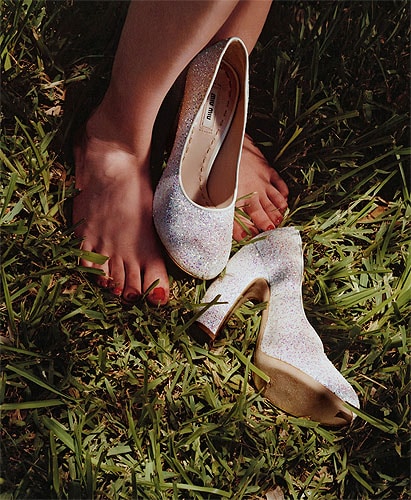 Credit: Miu Miu / H-Steinfeld.com