Lana Del Rey can't seem to make up her mind about her hair lately, but we're all for her most recent transition.
After debuting a lighter, strawberry-tinged blonde a few weeks ago, the 30-year-old singer lightened things up even further to a bright honey-blonde shade. The look is certainly a big jump from the dark auburn color she had in the winter!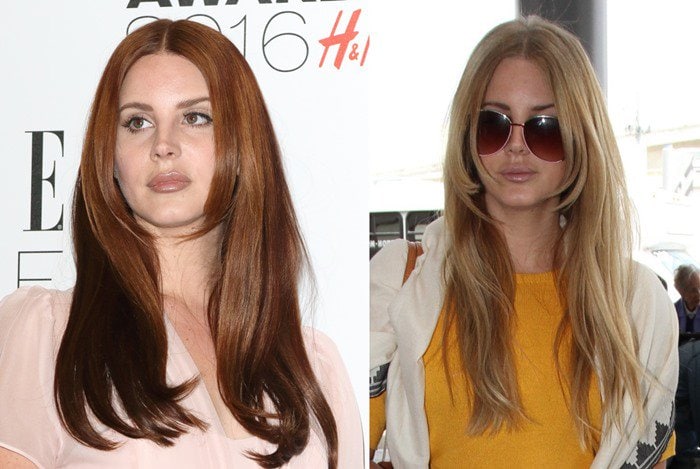 Lana Del Rey with dark auburn hair at the 2016 ELLE Style Awards in London on February 23, 2016/ Lana Del Rey with bright honey-blonde hair at LAX on June 1, 2016
The new summery hairdo looks incredible on her, especially with the addition of some long, face-framing fringe, don't you think?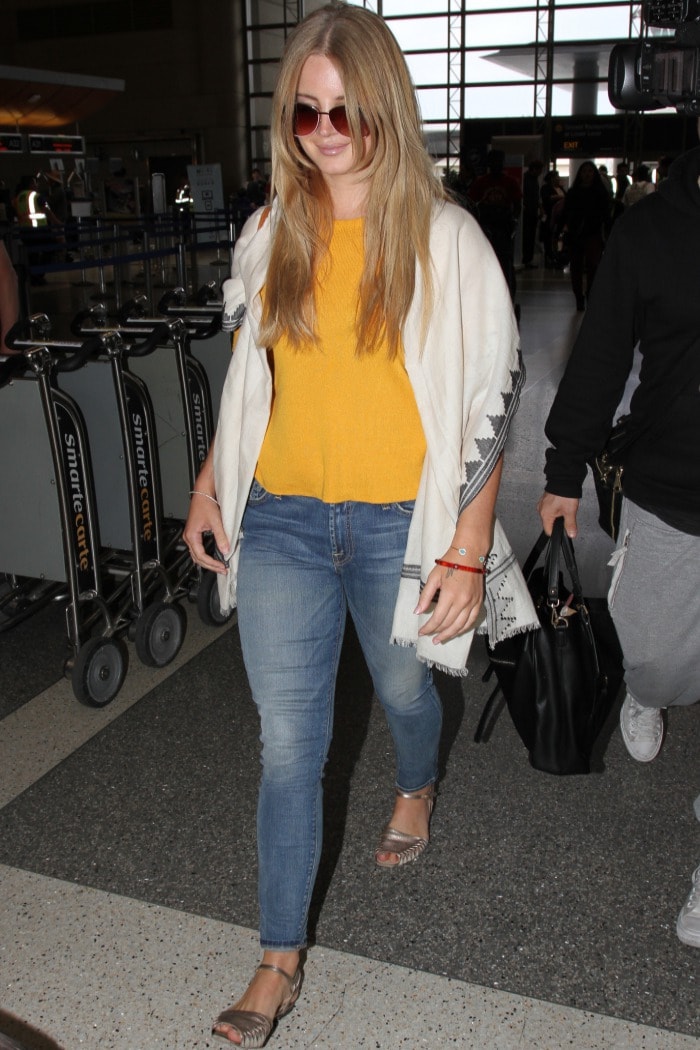 Lana Del Rey walks through LAX sporting a new hairdo on June 1, 2016
Lana showed off her latest locks with an equally-summery getup as she arrived at LAX on June 1.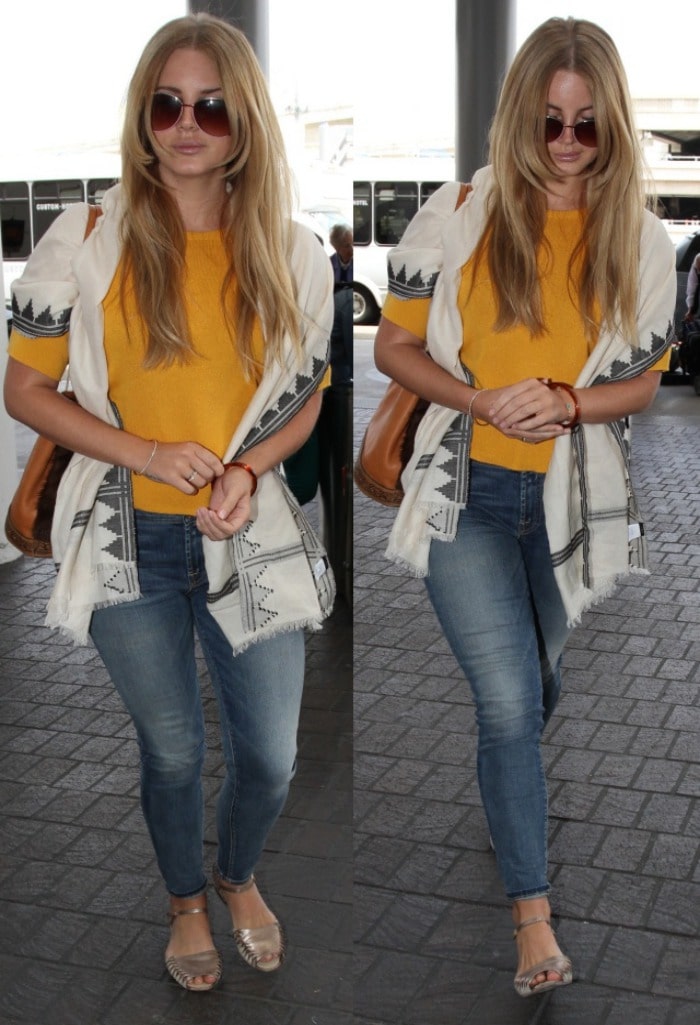 Lana Del Rey's long, face-framing fringe
Lana was a California dream as she made her way through the airport, layering a boho-printed shawl over a marigold-colored t-shirt. Blue skinny jeans, a brown handbag, layered bracelets, and brown aviators completed her beachy ensemble.
Lana Del Rey's toes in rose gold flats
Of course, no summer outfit is complete without the addition of some cute sandals, and Lana's rose gold flats were a flawless finish.
Lana Del Rey rocked rose gold metallic sandals
Adding some sparkle to her outfit, these sandals are made of metallic rose gold leather and feature toe and heel caps with cutout detailing along the sides. Adjustable ankle straps and peep toes give these shoes a fun and feminine feel, which paired well with Lana's chic ensemble.
Can you ID these sandals? Until we find them, check out some of these similar summer styles.
Topshop "Harp" Ankle Strap Metallic Leather Sandal, $21.99 at Nordstrom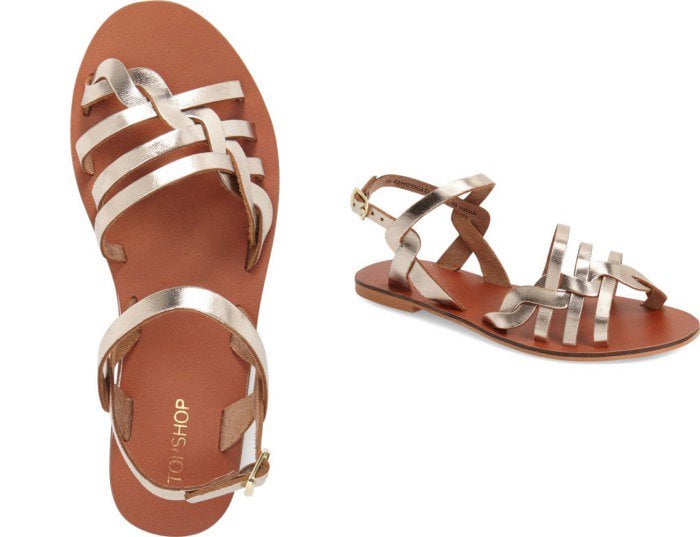 Sole Society "Odette" Scalloped Gold Ankle Strap Sandals, $64.95 at Nordstrom
Credit: WENN