In a 2008 interview with Esquire Magazine, Gemma Arterton admitted she was born with six fingers on each hand.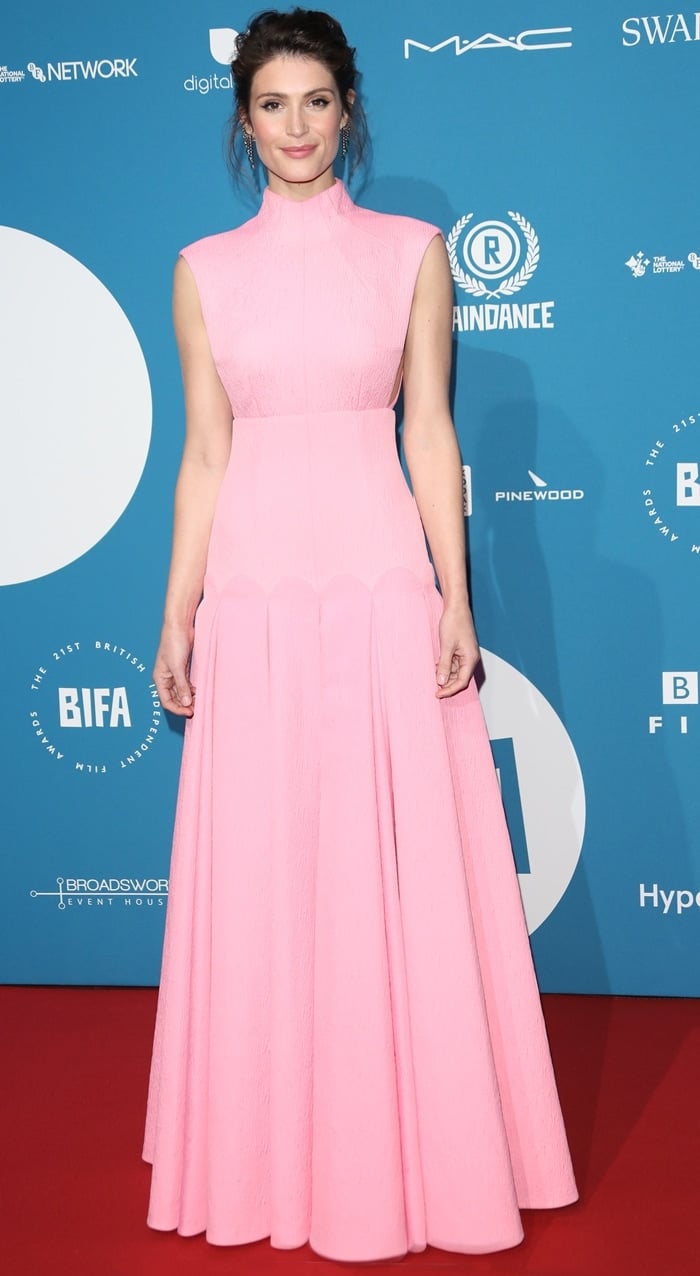 Gemma Arterton wearing an Emília Wickstead dress, Giuseppe Zanotti shoes, a Jimmy Choo bag, and Jessica McCormack earrings at the 2018 British Independent Film Awards (aka the BIFAs) at Old Billingsgate in London, England, on December 2, 2018
"It's my little oddity that I'm really proud of," she told American men's magazine. "It makes me different."
Gemma Arterton was born with six fingers but underwent hand surgery to remove the extra finger
After undergoing an operation as a child to have the extra digits removed, she still has bumpy scars as remainders of her extra limbs. The condition in which people possess an extra finger is called Polydactyly.
Gemma Arterton shows off her hands at the Lost In Space event to celebrate the 60th anniversary of the OMEGA Speedmaster at the Tate Modern on April 26, 2017, in London, United Kingdom
The Royal Academy of Dramatic Art (RADA) graduate was also born with a "crumpled ear" that had to be corrected with surgery.
Gemma Arterton was born with a crumpled ear
She said: "I was born with lots of deformities."
Gemma Arterton counts her ten fingers at the UK premiere 100 Streets held at the BFI Southbank in London, England, on November 8, 2016
In September 2013, Gemma did not fail to get noticed at the Pringle of Scotland flagship store opening on Monday night during London Fashion Week.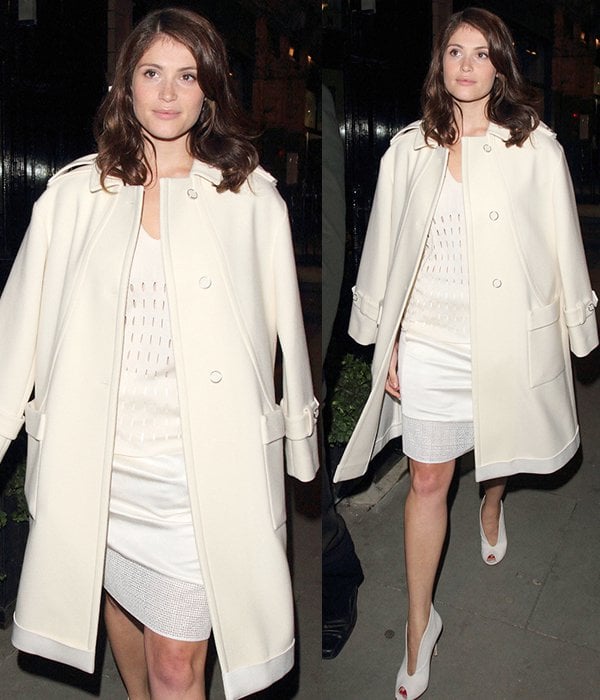 Gemma Arterton flashes her legs at the Pringle flagship store opening in Mayfair, London, on September 16, 2013
The English actress sported a chic and elegant white number, which included a top with a cutout design, a knee-length satin-and-tweed skirt, and a pair of white peep-toe Gianvito Rossi booties.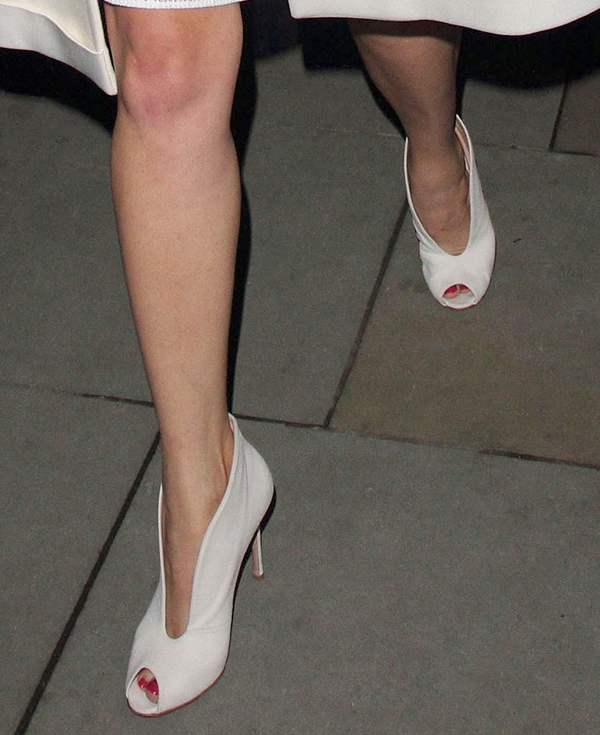 Gemma Arterton rocked Gianvito Rossi peep-toe booties
She was also seen wearing a coat outside the venue, keeping herself warm while showcasing sartorial elegance.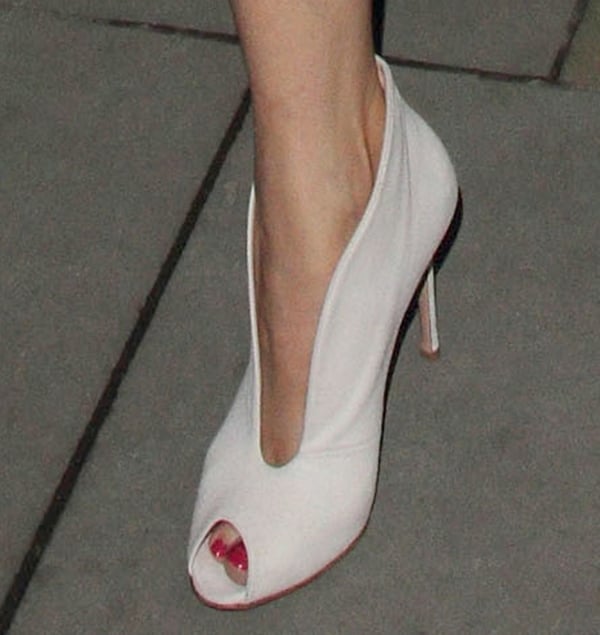 Gemma Arterton's sexy pedicured toes
Gemma's white suede boots feature a curved slit at the front with a high rise at the ankles, which makes them so modern. These heels don't need any other intricate details since the silhouette alone makes them striking enough. They also feature peep toes and 4.3-inch heels.
How do you like Gemma's all-white ensemble? We couldn't find her Gianvito Rossi booties in white, but they're available in red, green, and dark gray at Nordstrom and Farfetch.
Gianvito Rossi Suede Booties in Dark Gray, $634.36
Gianvito Rossi Suede Booties in Red, $599.76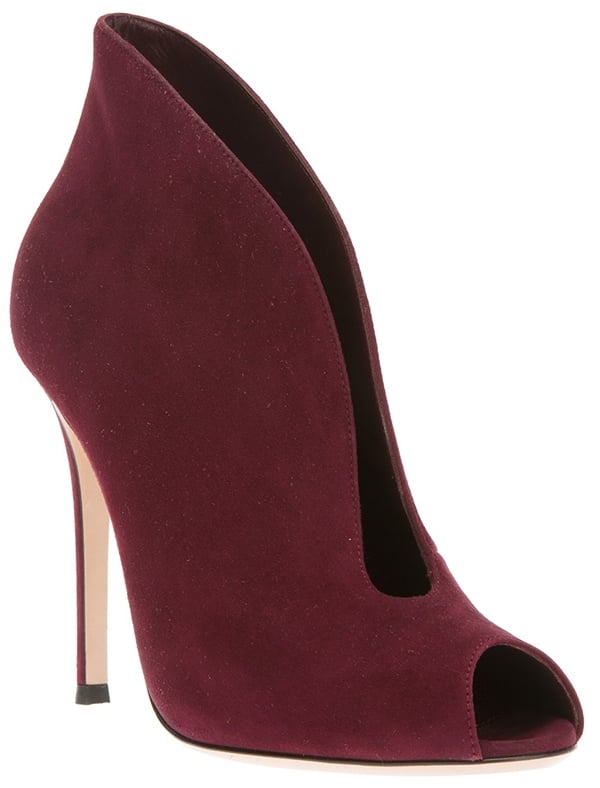 Gianvito Rossi Suede Booties in Green, $622.83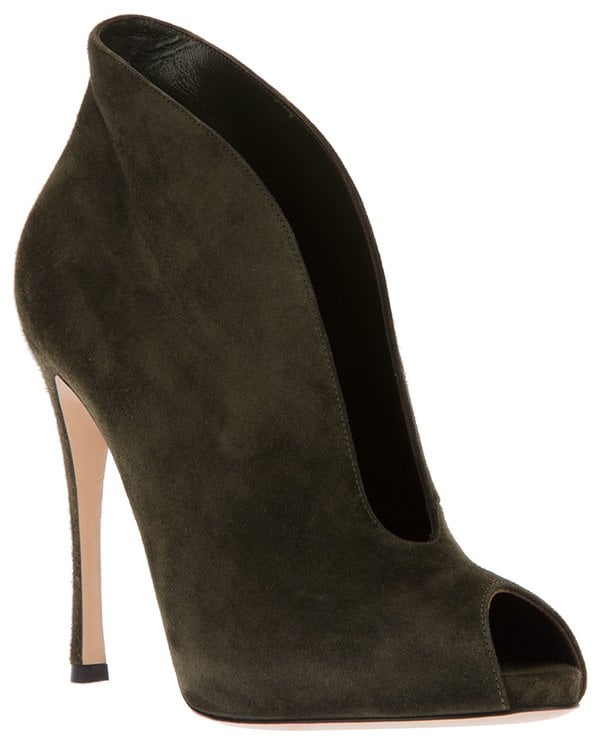 Credit: WENN / Lexi Jones / Lia Toby