Last week was full of TV drama. First, J. Lo was trashed for her performance on Britain's Got Talent, and then Heidi Klum faced some drama of her own on the finale of Germany's Next Top Model (GNTM) on May 30.
After a sweet kiss with her very tall, fashion-forward date for the night, the madness began.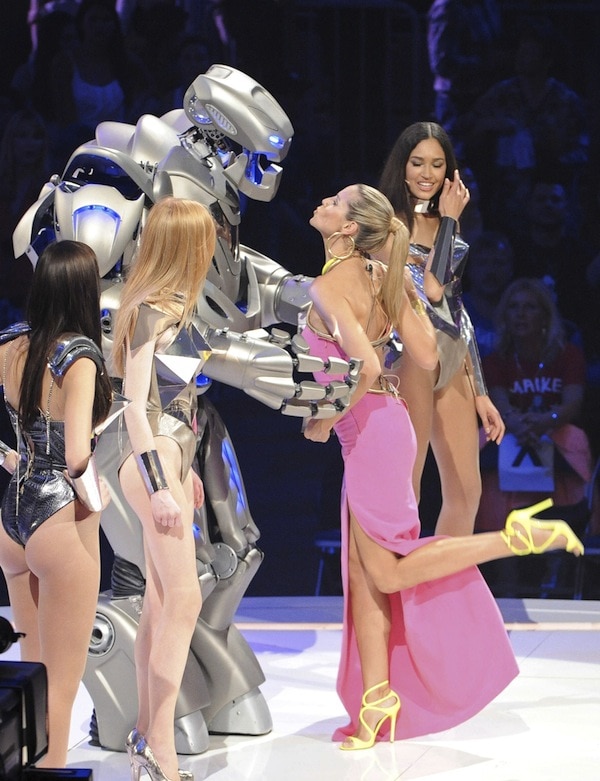 Heidi Klum attempting to kiss her boytoy for the night on the finale of Germany's Next Top Model on May 30, 2013
The GNTM host was ambushed on stage by two topless protesters from FEMEN, an organization that fights for women's equality. Their bare chests were painted with the words "Heidi Horror Picture Show." Entertainment Weekly reported that the half-naked women were protesting the format of the show and quoted the organization's Facebook page, "The program format is pimp-show where world-famous supermodel Heidi Klum plays the role of 'mom' and forms a bevy of underage girls to fashion-fools…" We're not sure how "Heidi Horror Picture Show" relates to their protest, but it created some good entertainment nonetheless.
Heidi Klum played it cool and made a joke of the situation, and she then continued to announce the winner (we won't spoil it for you in case you're a fan of the show).
TMZ 's report on what happened on last week's GNTM finale
The supermodel didn't look frazzled throughout the whole ordeal. In fact, she was all smiles in her pink gown paired with Jimmy Choo sandals.
Heidi Klum not caring about the topless protesters from FEMEN on the finale of Germany's Next Top Model on May 30, 2013
Heidi wore the gorgeous "Lance" sandals in neon yellow. We spotted the same Jimmy Choos in nude on Selita Ebanks earlier this week. This style is from the designer's Pre-Fall 2013 collection called "The Season." Who do you think wore it better, Heidi or Selita?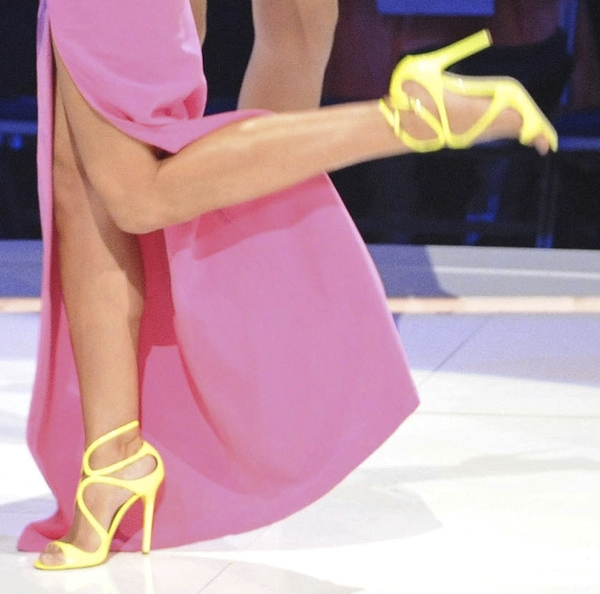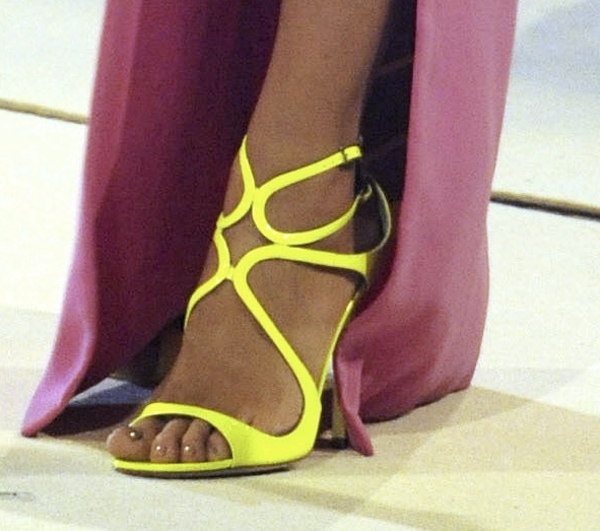 The supermodel walking tall in Jimmy Choo "Lance" sandals from the designer's Pre-Fall 2013 collection
The Jimmy Choo Lance sandals come in many colors and can be purchased at Neiman Marcus:
Jimmy Choo "Lance" Sandals in Neon Yellow, $795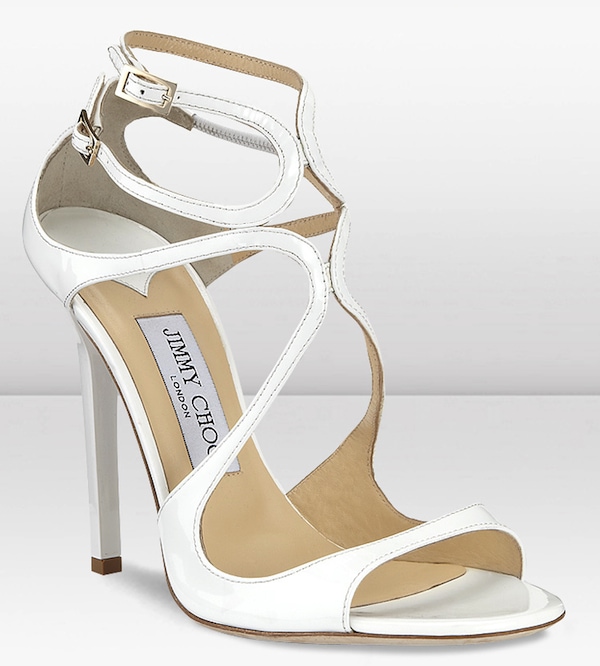 Jimmy Choo "Lance" Sandals in White, $508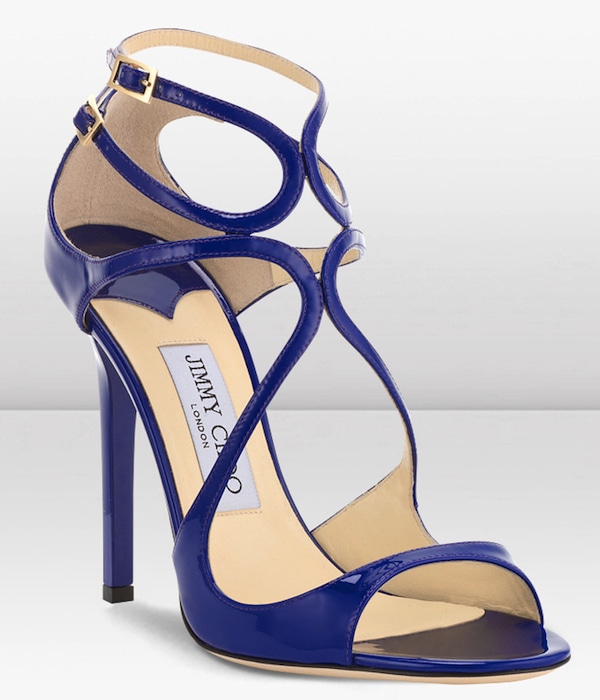 Jimmy Choo "Lance" Sandals in Viola, $775
Jimmy Choo "Lance" Sandals in Raspberry, $775
Credit: Apega/WENN