We all know that Heidi Klum is notorious for some pretty crazy antics. So, when we saw something as colorful and out-of-this-world as Cirque du Soleil was hitting town, we knew we'd find her somewhere within the vicinity.
Sure enough, Heidi decided to dress for the occasion. The model brought her own tiger to the show… on her dress, of course.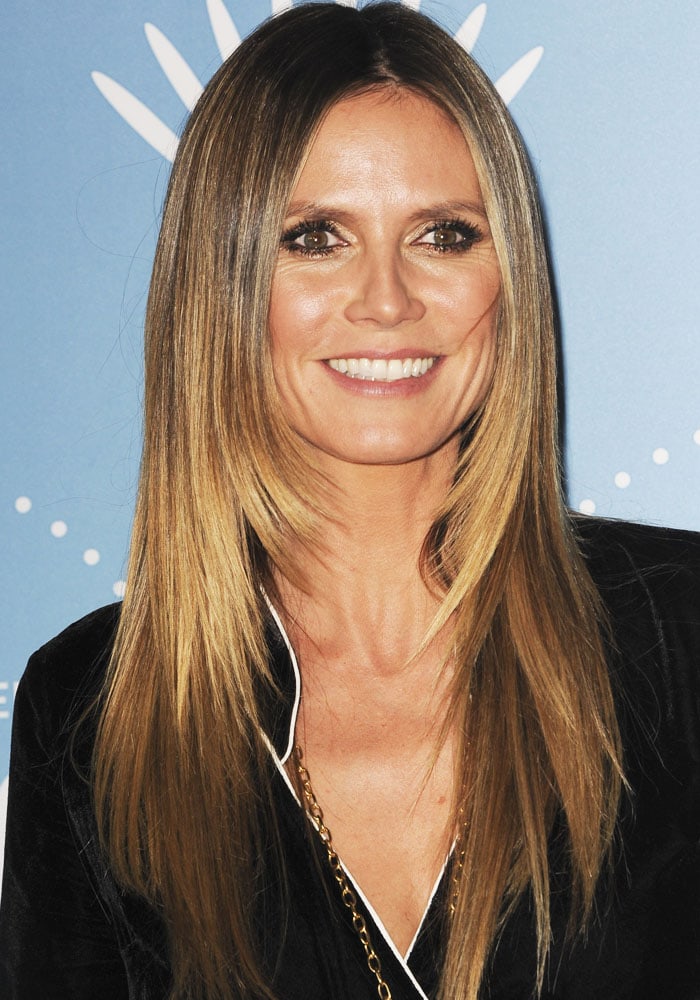 Heidi Klum at the opening night of Cirque Du Soleil's "Luzia" in Los Angeles on December 13, 2017.
Heidi rocks the Rixo London "Iris" short kimono dress.
Heidi wore a Rixo London "Iris" velvet kimono dress that featured an embroidered oriental print showing a tiger slinking through streams of water with the moon looming behind.
The model decided to go full velvet by pairing her dress with Stella Luna's "Sleek" over-the-knee boots that you can buy at Farfetch. A pair of fishnet stockings added texture to her look.
Heidi finished her look with a gold cross necklace.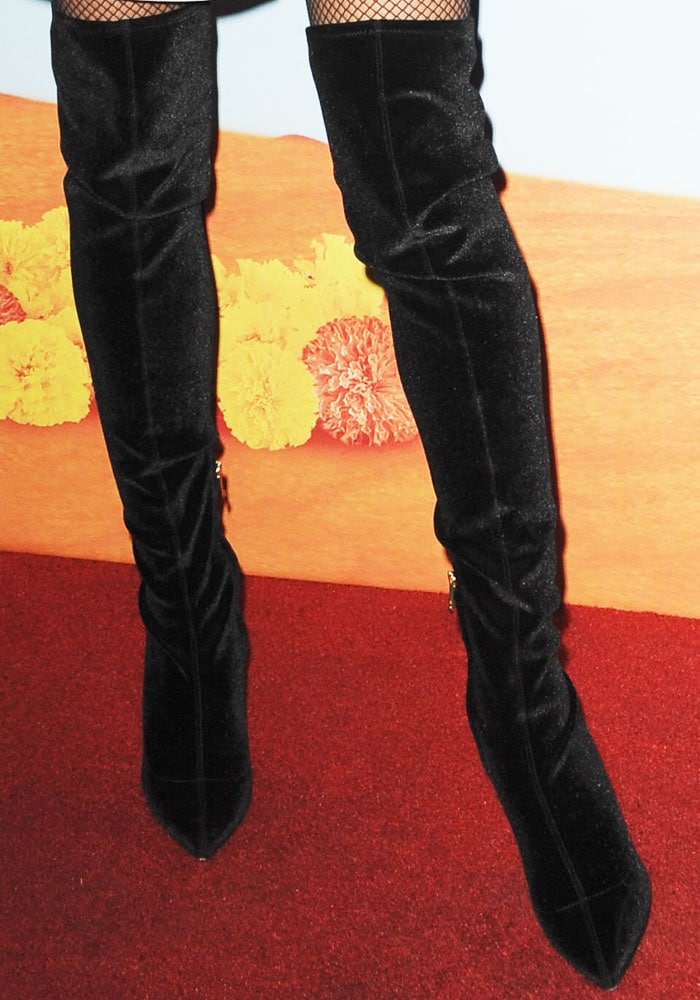 Heidi pairs her kimono dress with the Stella Luna velvet "Sleek" over-the-knee boots.
The model wears fishnet stockings underneath to add some texture to her look.
The model didn't pass up an opportunity to pose with some of Cirque du Soleil's feathered friends, chatting with the characters after posing for the cameras.
Heidi then disappeared into the Dodger Stadium to enjoy the Cirque du Soleil "Luzia" show.
The model uploaded a photo from the show with the caption, "What an unbelievable show @cirquedusoleil! The acrobats and all the talent is mind-blowing #LUZIA #CirqueDuSoleil #FamilyTime."
Heidi poses with a character from the Cirque du Soleil show.
Stella Luna Eventail "Sleek" over-the-knee boots, €795 at Farfetch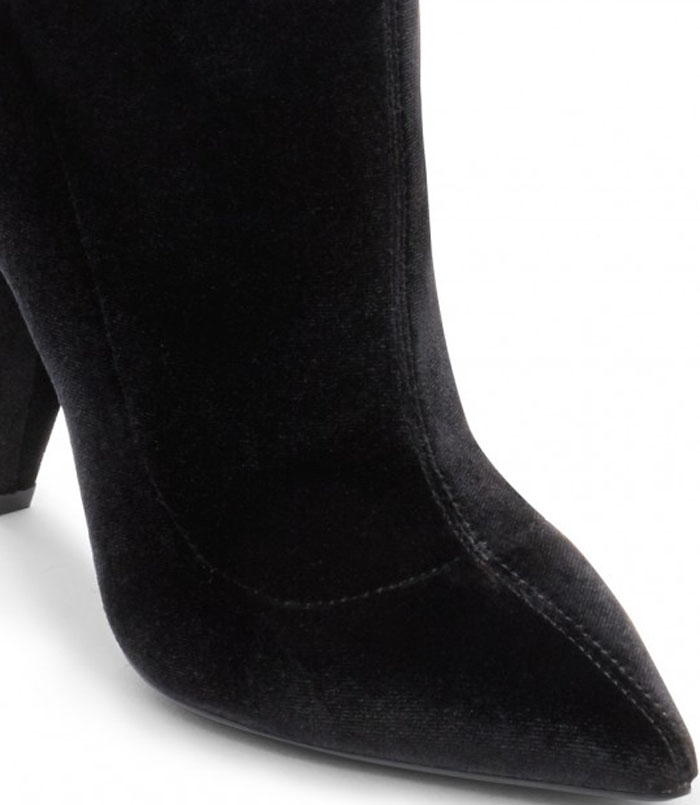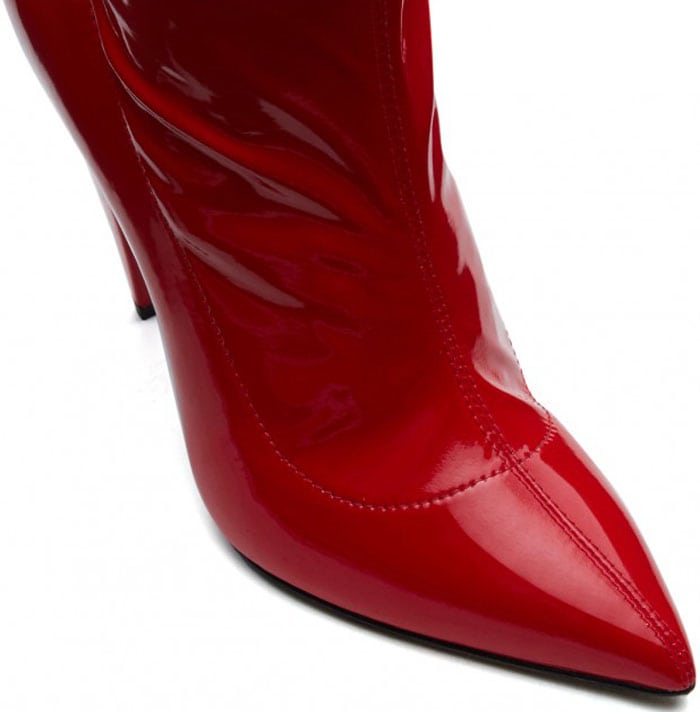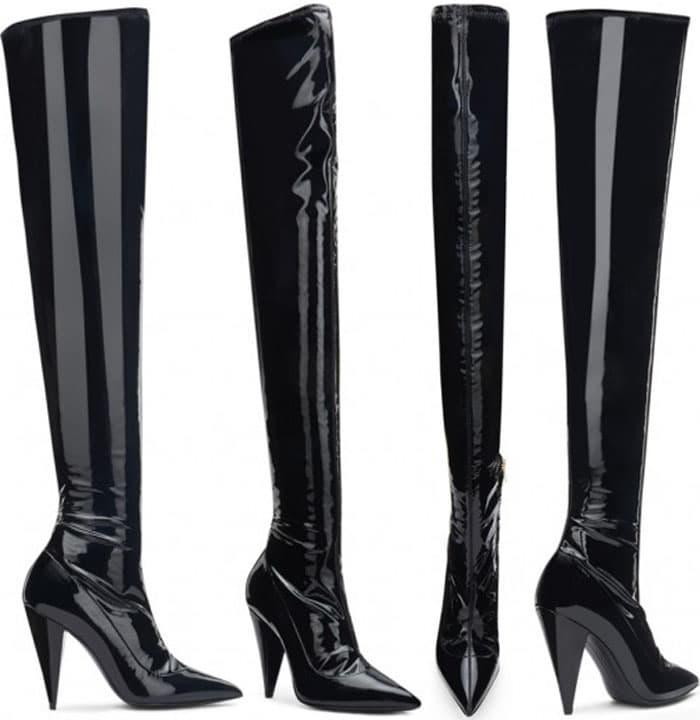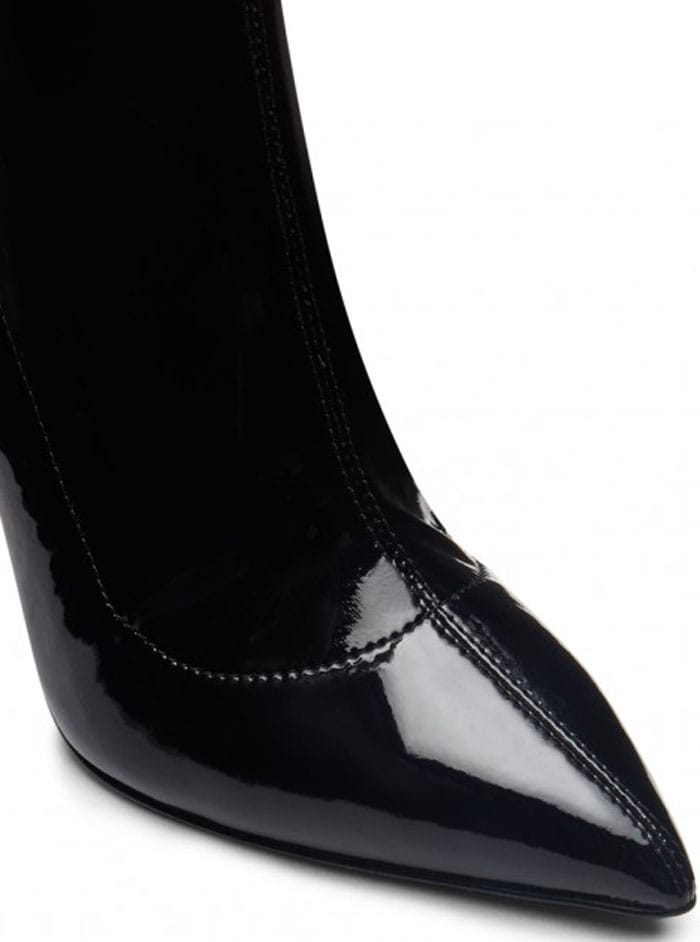 Credit: Apega / WENN