After four full hours inside a salon, you'd think Desperate Housewives actress Heidi Klum would leave with more than just a messy bun… right?
Well, that is not the case. In May 2016, the wealthy model left Mêche Salon without any kind of styling seemingly having taken place, but we may know why.
Heidi Klum leaves Mêche Salon with her hair in a messy bun on May 27, 2016, in Los Angeles (Credit: WENN)
6 years earlier, she starred as herself in "Chromolume No. 7", also stylized as "Chromolume #7," the 128th episode of Desperate Housewives that aired on March 14, 2010.
She was 36 years old when the episode aired and celebrated her 37th birthday on June 1, 2010.
In the episode, Eva Longoria's character Gaby Solis encounters supermodels Heidi Klum and Paulina Porizkova in New York City.
Heidi Klum as herself and Eva Longoria as Gabrielle Solis in Chromolume No. 7, the seventeenth episode of the sixth season of Desperate Housewives (Credit: ABC)
Heidi emerged in an all-black outfit which consisted of a pair of distressed skinny jeans, a tee, and a button-down top layered underneath a studded long Saint Laurent cardigan.
Heidi Klum leaves a Los Angeles salon while wearing skinny Paige Denim Verdugo jeans and a studded Saint Laurent cardigan (Credit: WENN)
The supermodel finished her look with a Gucci bag featuring a peculiar image of a snake wrapping itself around a snowman. She also wore a pair of patent brogues from Hogan.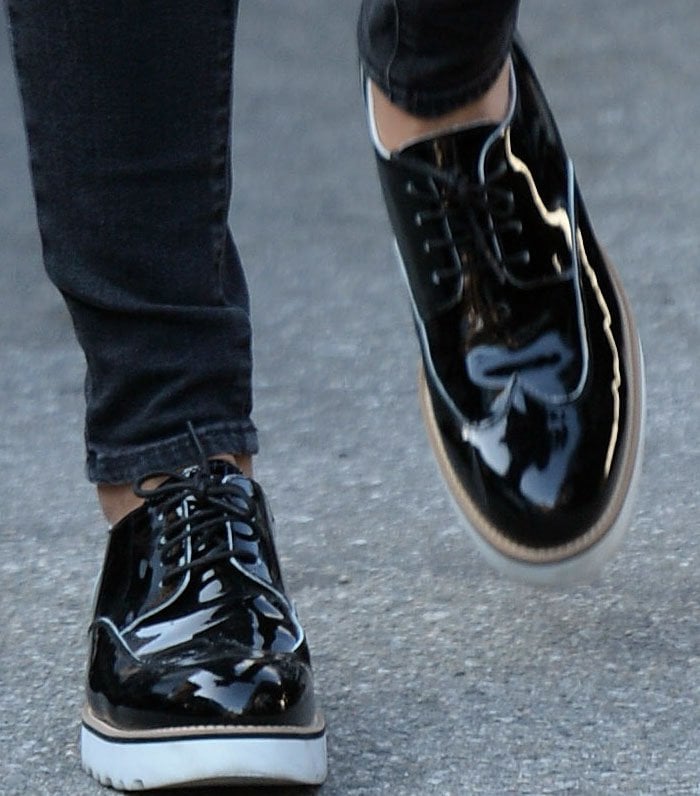 Heidi Klum runs to her salon appointment in patent leather Hogan brogues (Credit: WENN)
Most people don't know this, but Heidi is actually a natural brunette! She started dyeing her hair blonde at the beginning of her modeling career "to stand out," she said.
Her hair is "heavily colored," and she gets her roots retouched every three weeks.
You can check out other brogues from Hogan's latest collection at Farfetch.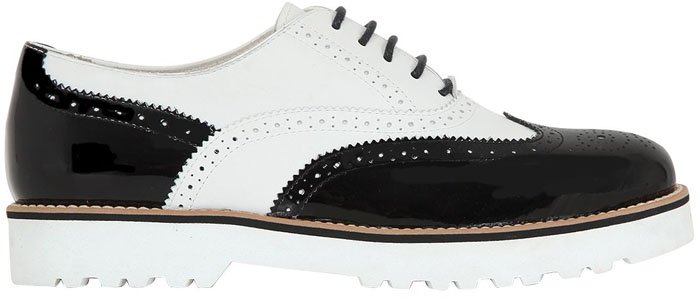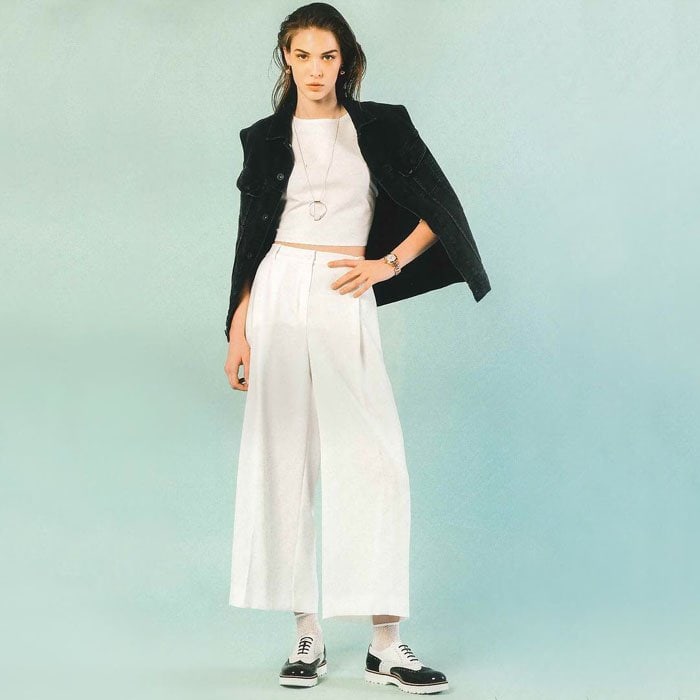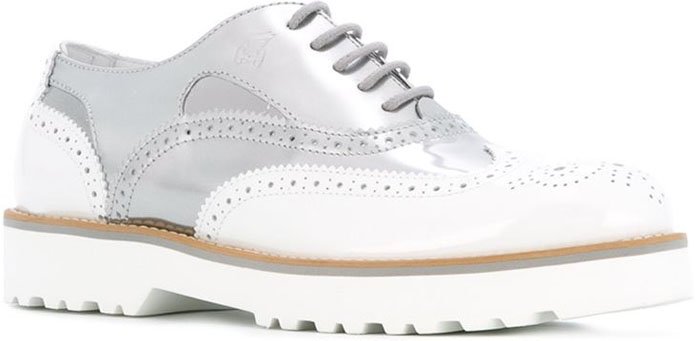 Hogan Leather Brogues, $246.44 – $495