Heidi Klum was just spotted leaving Mêche Salon after a whopping four hours, but emerged sans the usual salon-fresh blow dried hair. The supermodel was seen with her hair up in a messy bun, which makes us wonder what she did in those four hours. Was she visiting a friend? Is she trying to learn hair styling techniques?
We may actually have an answer for Heidi's Los Angeles salon mystery.
Heidi Klum makes a trip to Mêche Salon in Los Angeles on May 27, 2016
Heidi emerged in an all-black outfit which consisted of a pair of distressed skinny jeans (available at Revolve), a tee, and a button down top layered underneath a studded long cardigan (available at Nordstrom). The supermodel finished her look with a Gucci bag that had a peculiar image of a snake wrapping itself around a snowman, and a pair of patent brogues from Hogan.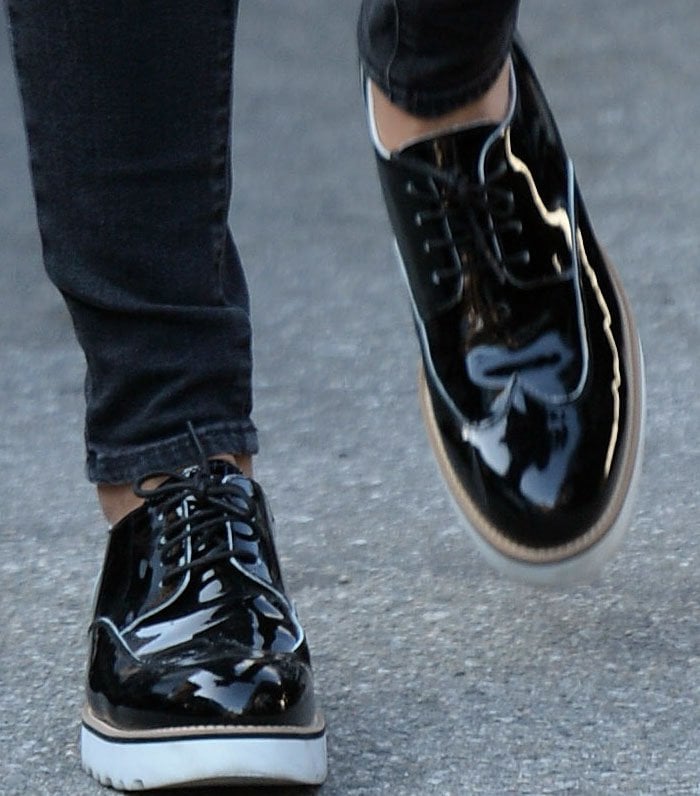 The supermodel opted for a pair of patent brogues from Hogan
Little do people know, Heidi is actually a natural brunette who has dyed her hair blonde since the early years of her modeling career. Heidi shared that her "hair is heavily colored" and she did it "to stand out." This means getting her roots retouched every three weeks. Pretty impressive.
As for the messy bun, she must have done this a million times before to comfortably skip out on the blowdry part.
Heidi Klum emerges from her salon after four hours in a messy bun
Check out other brogues from Hogan's latest collection at Luisa Via Roma and Farfetch.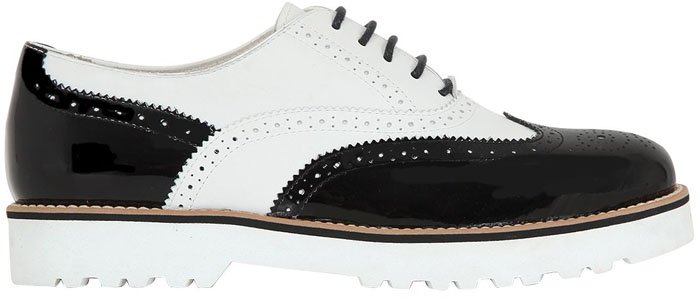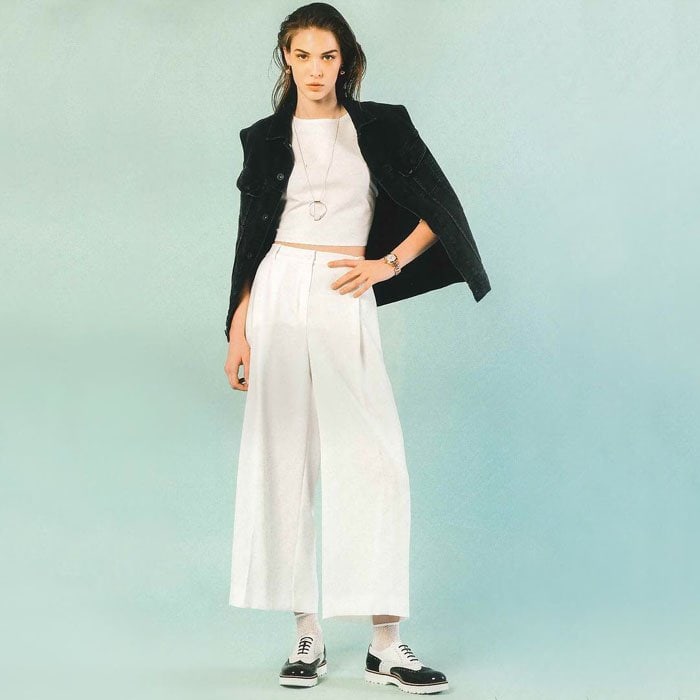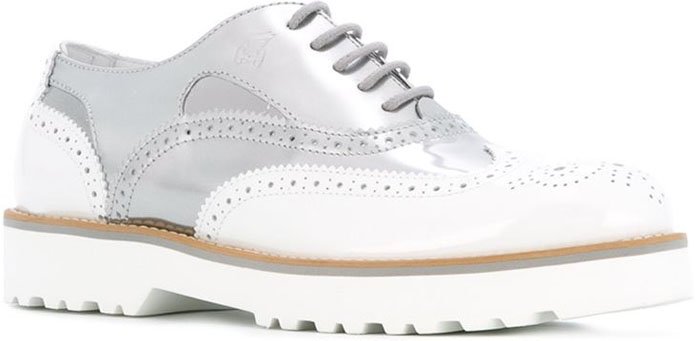 Hogan Leather Brogues, $246.44 – $495 at Luisa Via Roma and Farfetch
Credit: Hogan's Instagram / WENN