The 8th season of 'Celebrity MasterChef UK' started airing on July 31, and one of the contestants, Sugababe's Heidi Range, talked about her experience with cooking and being on 'Celebrity MasterChef' Season 8 in an interview with John Stapleton and Helen Fospero on ITV's 'Daybreak' that morning.
Heidi Range talking to Daybreak hosts about her participation in Season 8 of Celebrity MasterChef UK in London on July 31, 2013
Heidi looked great in a white dress paired with some fabulous high heels — Chrisitan Louboutin "No Barre" Mary Jane peep-toe pumps. She was spotted outside the ITV studios, shielding herself from the rain with a large umbrella.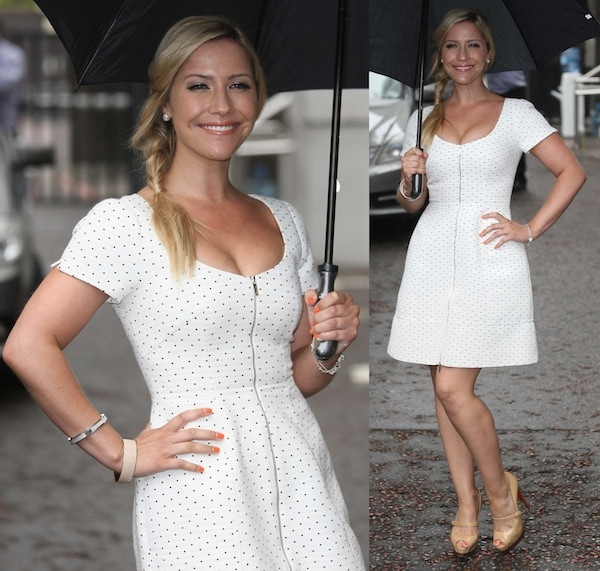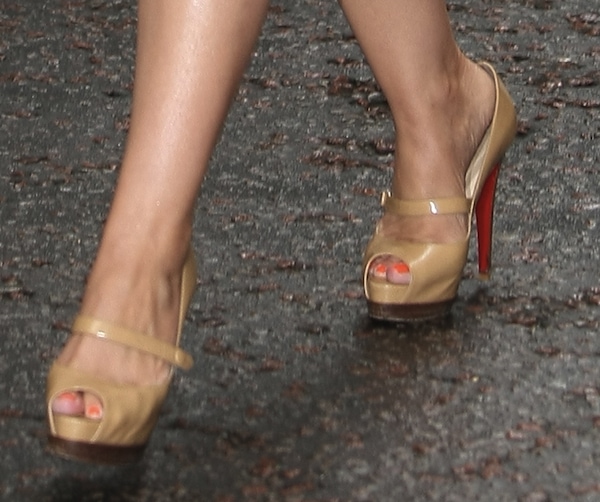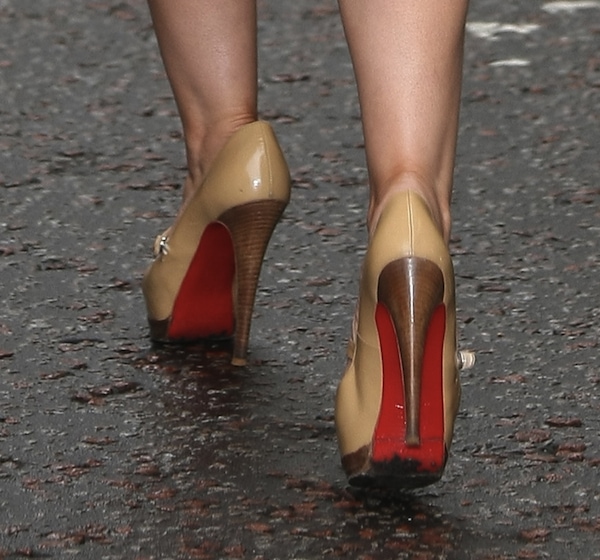 Heidi Range wearing a white dress and Christian Louboutin Mary Jane pumps for an interview on ITV's Daybreak in London on July 31, 2013
Christian Louboutin "No Barre" Mary Jane Pumps in Nude, $965
Since Heidi walked effortlessly in heels even in the rain, we wondered if she would wear them in the kitchen, too. She is used to performing and dancing in heels, so our guess was she'd have no trouble cooking in a towering pair of heels.
We checked out the first episode of 'Celebrity MasterChef UK', and we were right! Heidi did wear heels to the MasterChef kitchen and had no trouble cooking in them. Can you cook in heels as easily as she can?
The singer/songwriter wearing heels in the MasterChef kitchen
Practice walking in heels as effortlessly as Heidi with the high-heeled Christian Louboutin 'No Barre' in gray: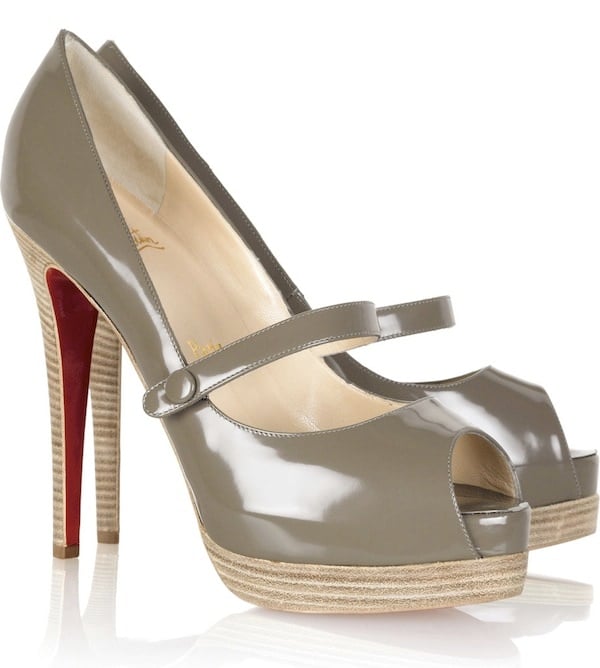 Christian Louboutin "No Barre" Mary Jane Pumps, $579 at Net-A-Porter
Or try another similar style:
Mary Jane Peep-Toe Pumps, $36.40 at GoJane
Credit: WENN