Helen Mirren is one dame who knows how to age gracefully. The actress has attended numerous red carpet events throughout her 50 years in the business, so we think it's safe to say she knows exactly what works for her.
But, even at the age of 71, it appears Helen still knows how to break out of the mold. The actress decided to surprise everyone with a touch of edge at the premiere of her latest flick "Collateral Beauty."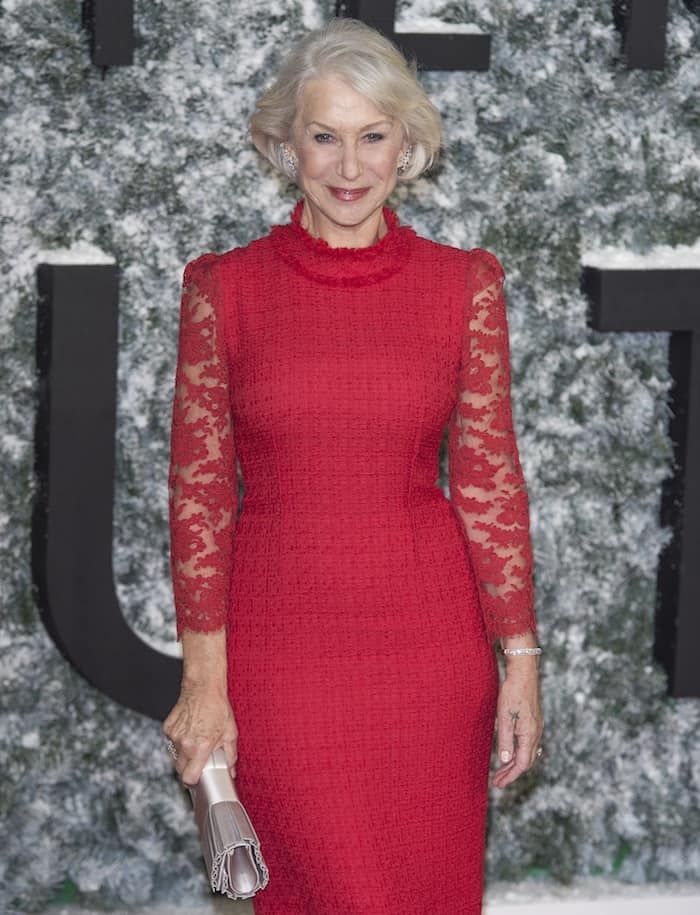 The Academy Award winner wore a stunning red gown that featured laced long sleeves. She channeled her inner rocker with a pair of suede and leather ankle boots. The booties were the perfect surprise finish to her elegant outfit.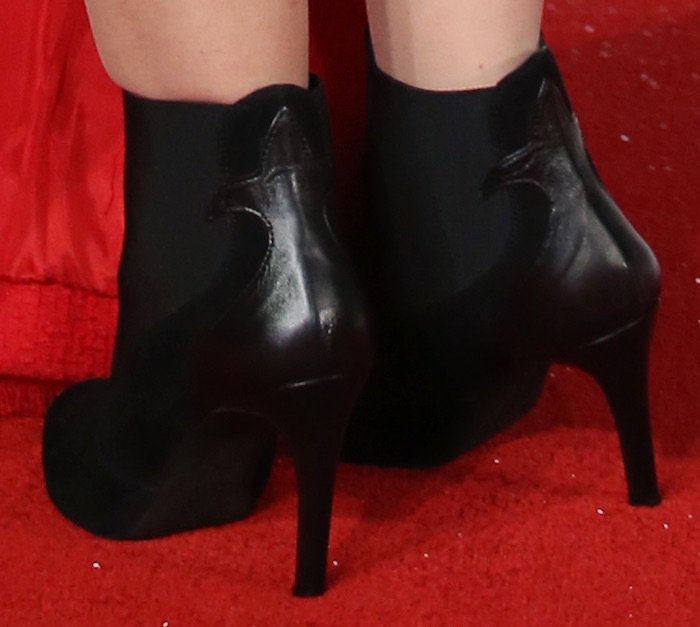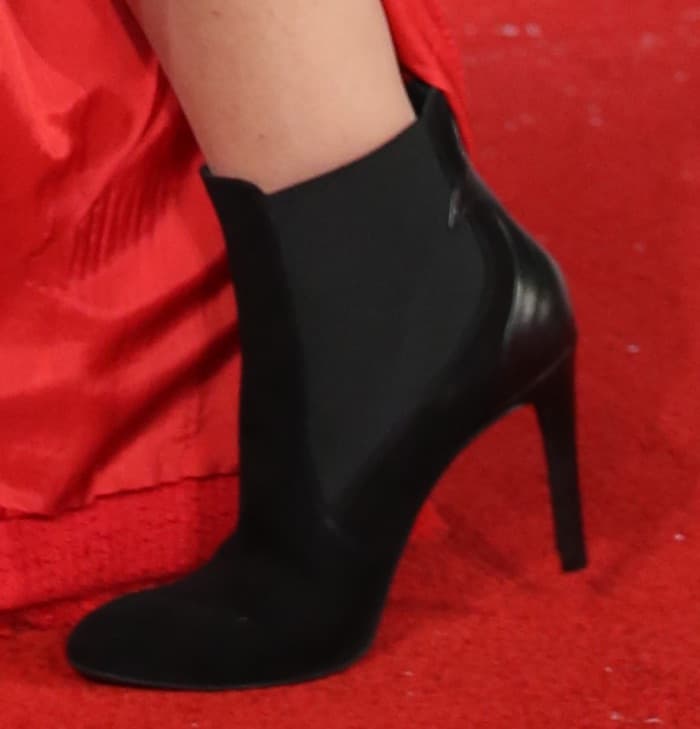 Helen Mirren in a red gown paired with black ankle booties for the premiere of "Collateral Beauty" European premiere in London on December 15, 2016.
It seems that Helen, who usually goes for more classic attire, likes to surprise her fans with bold choices every so often. Just like the stripper shoes she donned for the "Red 2" premiere.
Add some edge to a classy dress with suede and leather ankle boots like the Jimmy Choo "Major 85" booties available for purchase from Farfetch.
Jimmy Choo "Major 85" Ankle Boots, $597 at Farfetch
Credit: Lia Toby/WENN.com