Helen Mirren may be pushing seventy (she's turning 68 this month), but she can definitely still work a pair of sky-high heels as well as any other party-going twenty-something.
Helen Mirren accessorized with David Webb jewelry
This much we can say after seeing the multi-awarded actress sport a pair of clear stripper sandals (with mega-platforms) to the premiere of her latest movie, 'RED 2', yesterday evening. She even gladly showed her shoes to the press.
Helen Mirren wearing an elegant green dress from Elie Saab at the red carpet premiere of 'RED 2' in Los Angeles on July 11, 2013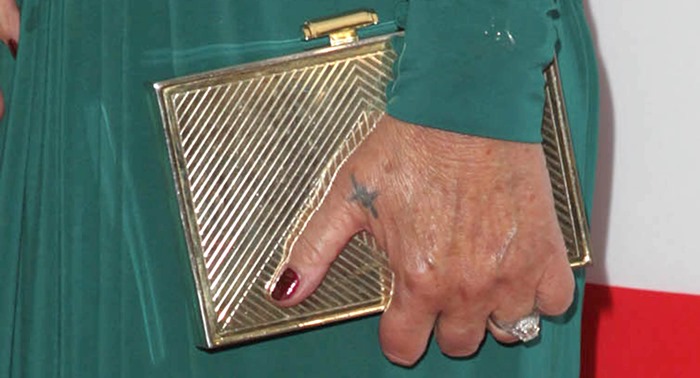 Helen Mirren toted an Elie Saab clutch
Wow! Even we were left speechless for a moment when we saw her sandals. They remind us of Courtney Stodden, though Helen certainly made the pair look classier than usual.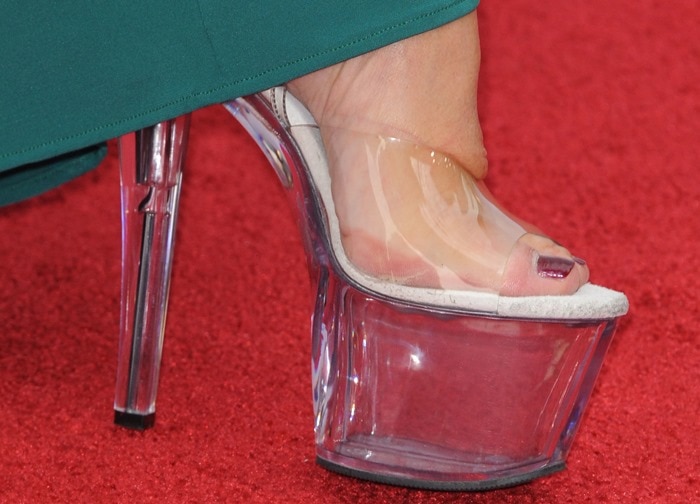 Helen Mirren's feet in towering stripper heels
It just goes to show that you can be sassy and flirty at any age. If you were 68, would you go frolicking in naughty stripper heels a la Helen?
At the moment, we don't know where she got her platform sandals, but they look a lot like a pair from Pleaser. We found a few styles at Amazon that actually look very similar if you're in the mood to try them out.
Pleaser Sky-301 Platform Sandals, $43.95 – $56.00 at Amazon
Pleaser Treasure Chest 701 Platform Slides, $54.95 – $62.00 at Amazon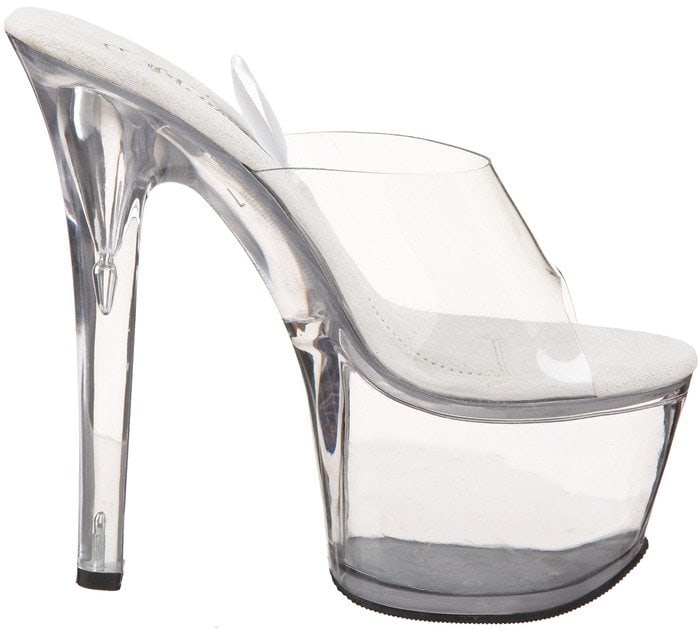 Credit: Visual / WENN / FayesVision