Canvas shoes are our ride and die for every season. Hey Dude is a brand that combines classic silhouettes with comfort. The brand has a 'take it easy' mentality and is famous for its canvas shoes and versatile footwear.
Hey Dude is an Italian footwear brand that is growing a community of Gen Z followers that can rival that of household brands. Its mission is to "make living easier step by step, whatever the environment."
Owned by Crocs, HEY DUDE shoes are popular for being lightweight, supportive, and comfortable (Credit: Wirestock Creators / Shutterstock)
Hey Dude is the best of both worlds, giving you versatile and transitional footwear without breaking the bank. It's similar to other popular casual footwear brands, including Superga, Converse, and Vans.
While Hey Dude is famous for its canvas shoes, the brand also offers boots, flip-flops, and easy slip-on shoes. These budget-friendly shoes are the perfect way to build a collection of classic shoes that will take you seamlessly from one season to the next.
The most popular Hey Dude shoe for women, the lightweight Wendy loafer is available in numerous color options (Credit: Hey Dude)
We're rounding up where to buy Hey Dude shoes and everything you need to know about this casual footwear brand. Get your credit card. These are the shoes your feet will thank you for.
Where to Buy Hey Dude Shoes
There are several places where you can buy budget-friendly Hey Dude shoes, both in the United States and internationally.
The official Hey Dude website stocks the whole footwear range. The website stocks men's, women's, and children's shoes, along with an outlet range for previous seasonal designs.
There are various Hey Dude websites available internationally. The UK-based HEY DUDE website offers a loyalty program, giving you a 10% discount code for every order of £100 or more. If you're outside of the United States, we recommend shopping from your domestic HEY DUDE website.
2. Independent Boutiques
Hey Dude is a casual lifestyle brand, meaning you'll often find it stocked at independent retailers. Many independent boutiques that focus on outdoor brands, including for hiking, will stock HEY DUDE.
You can buy Hey Dude shoes from independent boutiques, including Shore and Ann's Cottage. Check your local surf shops and outdoor boutiques to see if they sell HEY DUDE shoes.
Amazon is building its range of fashion and footwear brands, including Hey Dude. You'll find the brand's most popular styles on the online marketplace. Most Hey Dude shoes are available to buy on Amazon for $50 or less with free shipping through Prime.
If you have a Prime membership, you can also use Amazon's "try before you buy" feature to trial run Hey Dude's most popular styles before adding them to your closet.
Another stockist that offers a range of Hey Dude shoes is Journeys. The website offers free shipping and in-store return, along with 'buy now, pay later' services with Klarna. Journeys' website also offers a virtual try-on service
The most popular Hey Dude style for men is the Wally lace-up shoe that combines comfort, quality, and fashion
What we love about Journeys is that the stockist offers several exclusive Hey Dude styles. It's one of the best places to find the top-selling Hey Dude styles for men, women, and children. Journeys collection of Hey Dude shoes focuses primarily on transitional styles with neutral color schemes.
This stockist also offers a range of Hey Dude's boots, slip-on shoes, and slide sandals.
You'll find dozens of styles available at the popular online retailer. Hey Dude shoes retail between $40 to $60 with all styles qualifying for free shipping.
If you are a VIP member, you can get free expedited delivery on the most popular Hey Dude styles.
One of our favorite places to shop for Hey Dude shoes is Dillard's. You'll find dozens of the most popular styles on Dillard's website.
Dillard's specializes in offering extended sizes in Hey Dude's most popular styles, as well as stocking toddler and children's sizes.
While DSW stocks a smaller range of Hey Dude styles, it's one of the best places to look for Hey Dude discounts and sales. DSW offers free shipping on orders of $75+ and frequently offers cashback and discount codes.
Why Hey Dude Shoes Are So Popular
Hey Dude shoes are so popular because they offer style and comfort, focusing on classic silhouettes. The brand was launched by Alessandro Rosano in 2008 with the 'Wally' shoes, which are still the most popular style for men.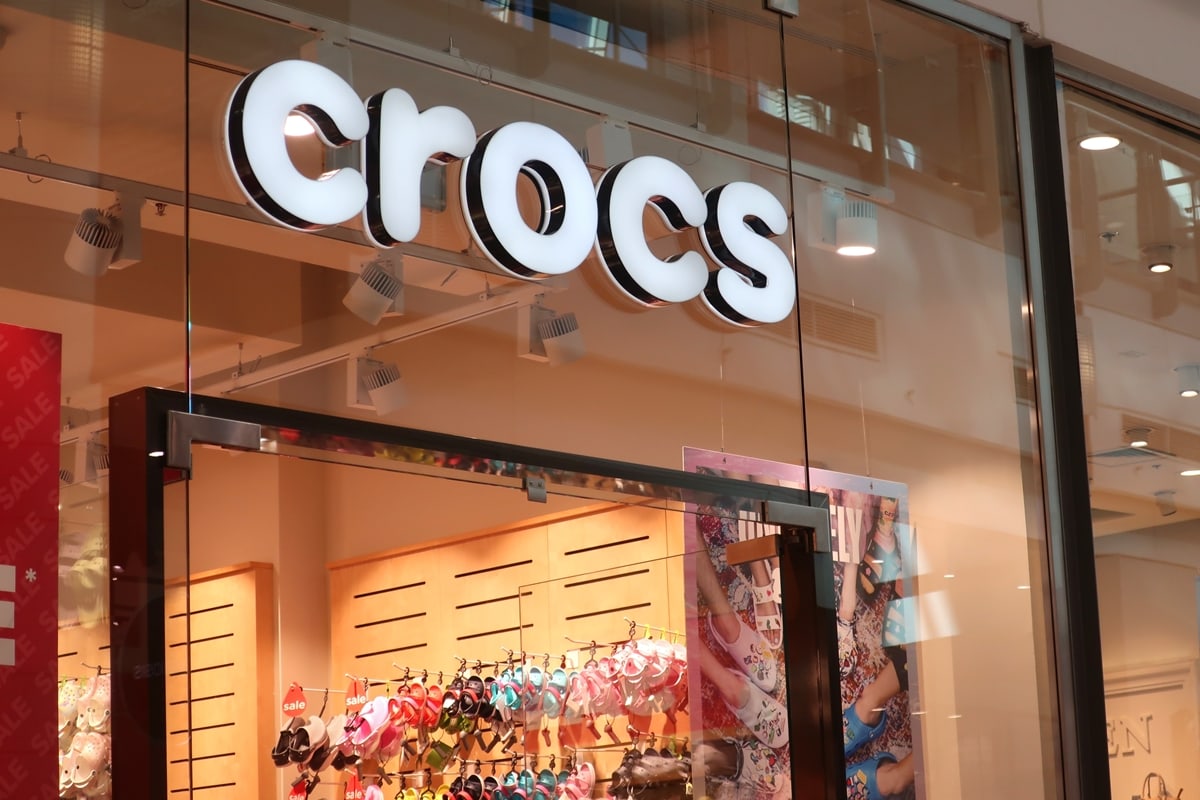 Privately-owned casual shoes brand Hey Dude was acquired by footwear giant Crocs for $2.5 billion in December 2021 (Credit: OleksSH / Shutterstock)
These slip-on shoes were designed to be comfortable, lightweight, and supportive. The popularity of Hey Dude shoes is similar to Crocs.
The affordable price tag of Hey Dude is another reason for its popularity. Even the brand's most expensive styles are available for under $100. The brand has been gaining popularity through TikTok, where users are showing off their collection of Hey Dude shoes.
Where are Hey Dude Shoes Made?
Although Hey Dude is an Italian footwear brand, its shoes are manufactured in China and Indonesia. It's becoming increasingly common for footwear brands, including luxury brands, to focus their manufacturing in Asia.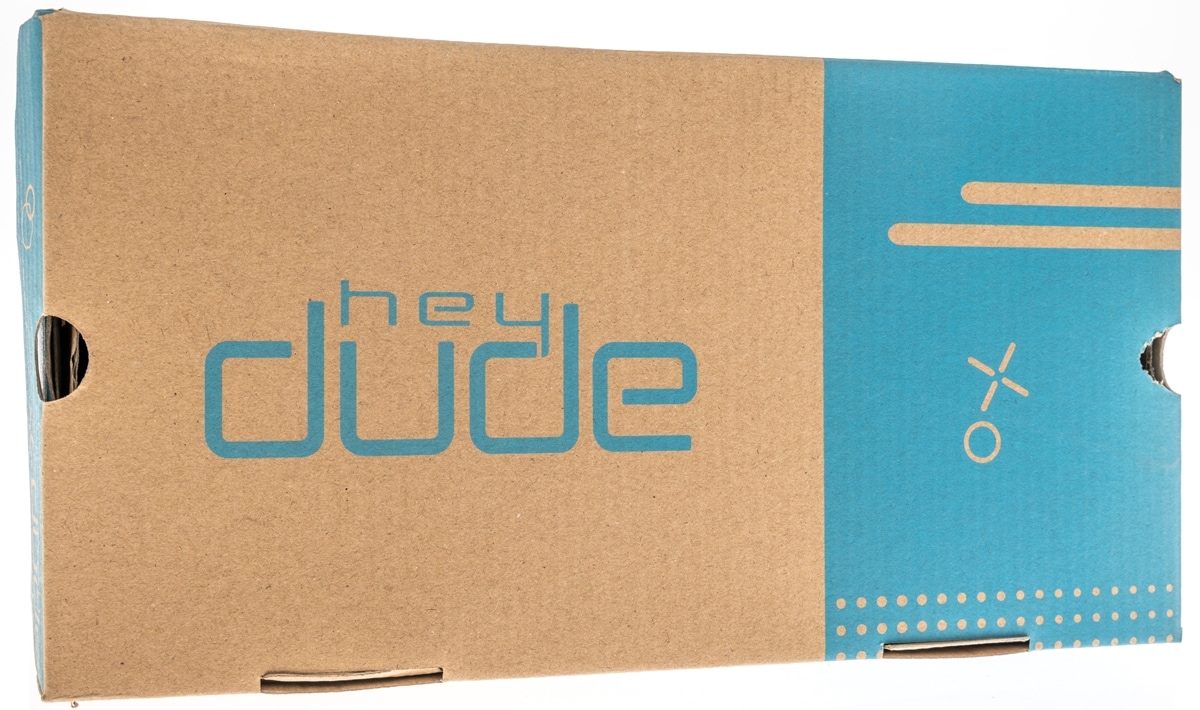 Hey Dude tries to eliminate excess waste and is focused on using renewable packaging and materials (Credit: Keith Homan / Shutterstock)
Hey Dude shoes are also popular for their sustainability. As a contemporary brand, Hey Dude's lightweight and comfortable shoes are sold in biodegradable packaging.
Who Owns Hey Dude?
Hey Dude was bought in December 2021 by Crocs. The purchase was made due to Hey Dude's legion of young fans. The Piper Sandler Gen Z survey found that Hey Dude is one of the top 10 footwear companies amongst younger generations.
The brand has been quietly gaining a cult following amongst younger audiences, similar to that of Converse and Vans. It jumped from number 54th to 17th in the Piper Sandler survey, making it one of the fastest-growing footwear brands.
Made with sustainability in mind, Hey Dude shoes are manufactured in China and Indonesia (Credit: Hey Dude)
Crocs are now focusing on building Hey Dude into a $1 billion brand by 2024 with a focus on further US distribution, adding new products, and expanding to a larger global customer base. You can expect to start seeing more Hey Dude shoes showing up at your favorite retailers and stores.
Hey Dude is a brand you want to add to your closet. We expect it to become just as popular as Converse, Crocs, and Vans. Get ahead of the trends and buy a pair of Hey Dude shoes.