Hilary Duff recently turned 29-years-old and instead of throwing a huge bash and serving overflowing booze, she decided to bathe in it instead. Hilary recently talked about how she pampered herself in a bath full of sake for her last birthday as a 20-something.
The actress talked about her interesting experience as she landed at LAX from her "Younger" promotional run in New York.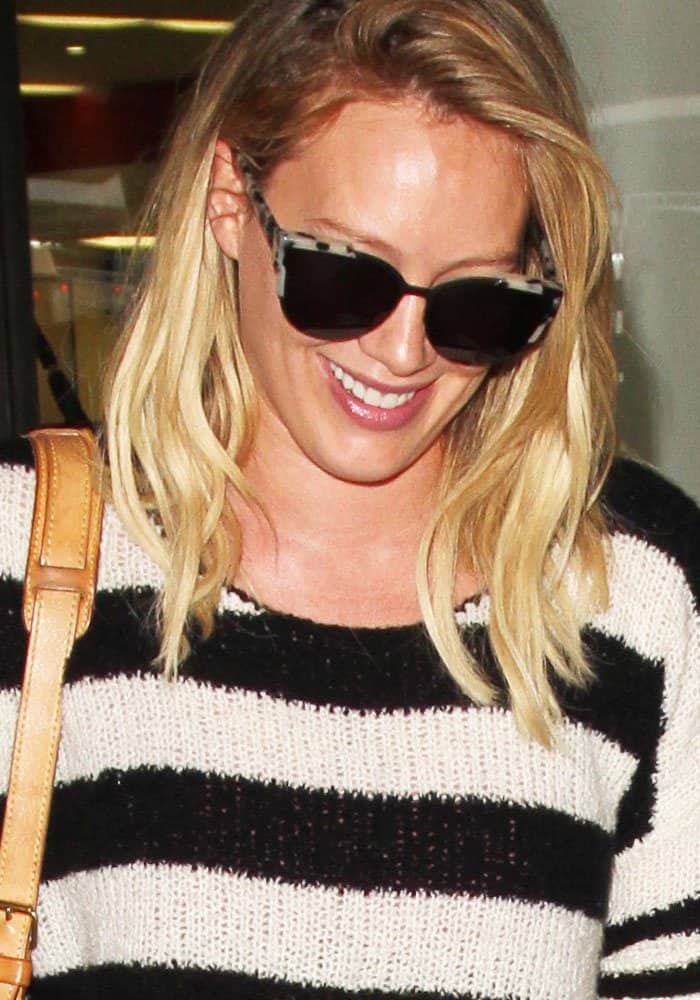 Hilary Duff arrives at the airport carrying Louis Vuitton luggage in Los Angeles on September 29, 2016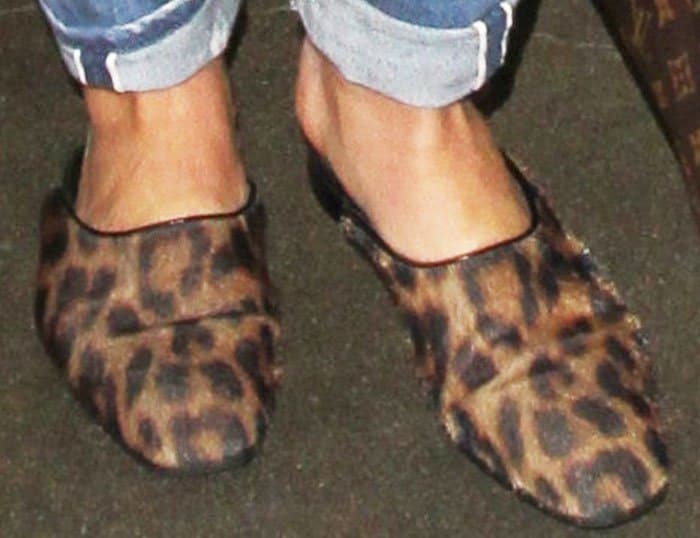 Hilary chose the Stella McCartney 'Suffolk' slides as her travel footwear
Hilary was back to her usual outfits in a striped oversized sweater and ripped jeans that were cuffed at the hem.
The actress styled her usuals with a pair of Christian Dior "Wildly" sunglasses, a Louis Vuitton monogram "Keepall" travel duffle bag and a "Neverfull" GM bag, and a pair of Stella McCartney's "Suffolk" slips in leopard-print calf hair.
Hilary uploaded a photo of her Stella McCartney "Suffolk" with the caption, "Slips."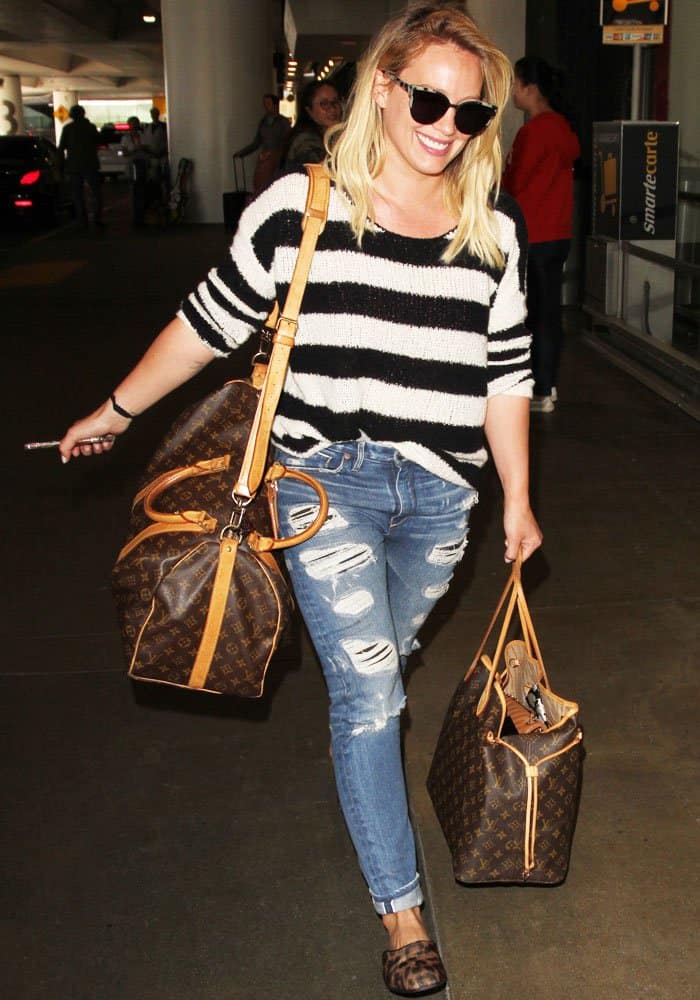 Hilary lugged her Louis Vuitton bags with her as she arrived back home in good spirits
Hilary gamely talked about her birthday sake bath, mentioning that it was a great experience that she would recommend. The Houston-born actress and singer also comically mentioned that no, she did not try to drink from the tub.
Shop Hilary's Stella McCartney "Suffolk" slip-on sandals at Italist.
Stella Mccartney "Suffolk" Loafers, $379.69 at Italist
Credit: Hilary Duff's Instagram / WENN