Hilary Duff sure knows how to take advantage of a day off. The Disney alum was spotted outside a salon in West Hollywood wearing a casual-chic outfit with a luxurious pair of limited edition TOMS+The Row flats. In leggings and a comfy jacket, she treated herself to a warm drink and a pretty new hairstyle.
Hilary has been a busy girl recently. On top of mommy duties, she's been in the studio recording a new album, which she describes as "indie" and "upbeat." It will be her first new album in seven years, but fans shouldn't have to wait much longer. Hilary is hoping to release a single this spring!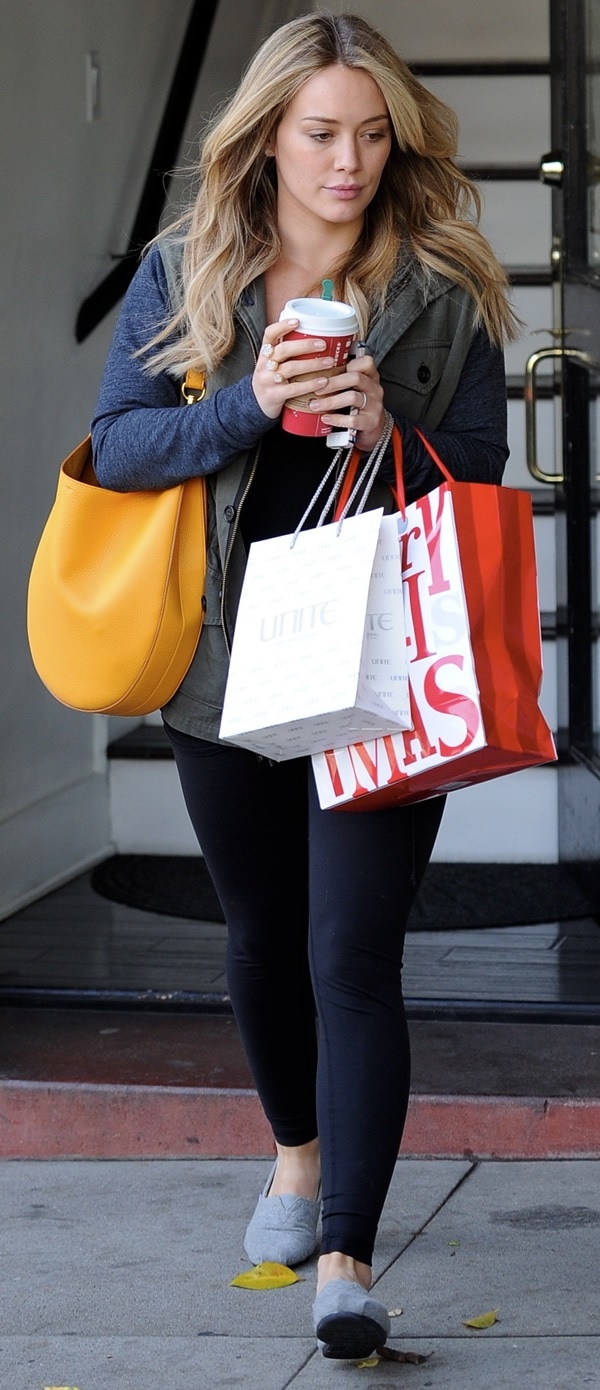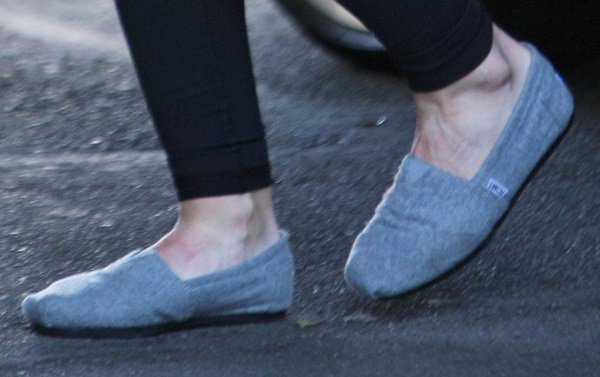 Hilary Duff leaving a salon in West Hollywood, California, on January 3, 2014
We love Hilary's laid-back style here, and her flats, which feature cashmere and Italian wool, are perfect for cold weather. Sadly, they are part of a limited edition collaboration between TOMS and Mary-Kate and Ashley Olsen's line The Row, and they are all sold out online. However, you can find lots of other amazing styles at TOMS. Remember, when you buy a pair of TOMS shoes for yourself, a pair is donated to a child in need. How's that for feel-good shopping inspiration?
Credit: Cousart/JFXimages/WENN