If there's one celebrity's story we'd like to hear, it very well might be Lindsay Lohan.
And, it looks like we're in luck. LiLo hasn't been churning out any major projects lately, and there might be a very good reason why. Rumor has it that the former child star has been meeting with London publishers to release a tell-all book that will list her former sex partners.
Lindsay Lohan attends dinner at the Chiltern Firehouse in London on August 11, 2015
The finished project will include all the highs and lows — everything from what it was like to grow up in the limelight to her Hollywood hookups. It doesn't look like any detail in regards to drugs, partying and relationships will be spared.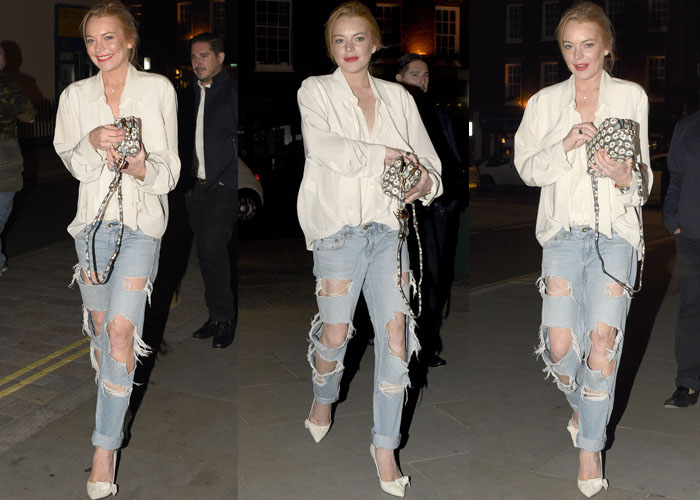 Lindsey Lohan smiles and clutches her handbag as she arrives for dinner at the popular London hangout
Lindsay was recently photographed arriving at the popular London spot Chiltern Firehouse to have dinner with her friends.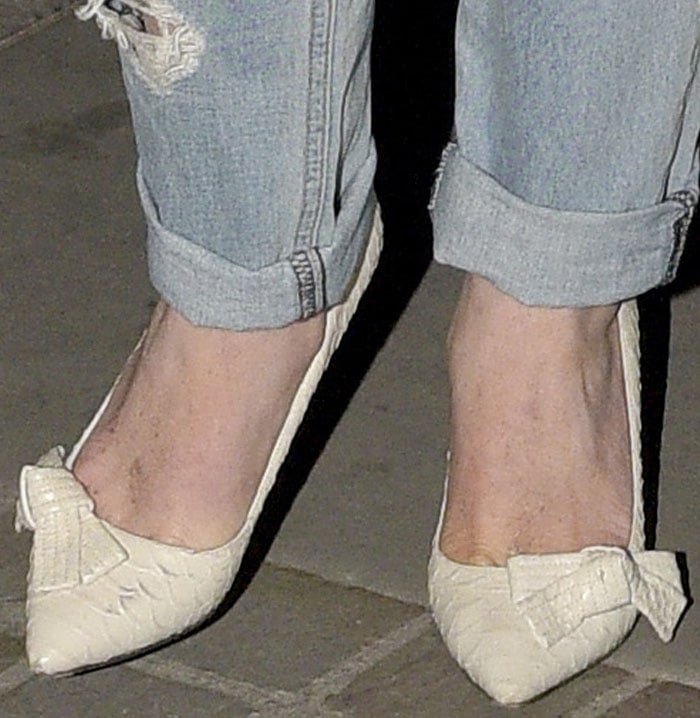 Lindsay Lohan shows off the bow detailing on her Isabel Marant pumps
Lindsey's list of 36 Hollywood hookups was allegedly left in a hotel room after she wrote them down to show off to her friends.
The list of men she had sex with includes Adame Levine, Zac Efron, Justin Timberlake, Wilmer Valderrama, Joaquin Phoenix, Collin Farrel, and Jake Gyllenhaal.
Lindsay Lohan keeps things casual in a loose button-down coupled with a pair of ripped jeans
Lindsay was photographed wearing a loose button-down shirt with ripped jeans and a pair of Isabel Marant "Poppy" pumps in white snakeskin.
TMZ talks about Lindsay Lohan's upcoming autobiography
The white snakeskin version of the Isabel Marant "Poppy" pumps is already sold out, but you can still grab a pair of the same design in other patterns and colors.
Isabel Marant Poppy Suede Pumps, $720 at Nordstrom
Isabel Marant Poppy Cow Hair Pumps, $830 at Matches Fashion
Credit: TMZ / WENN