Isabel Marant, a prominent French fashion luminary, was born on April 12, 1967, in the charming city of Boulogne-Billancourt, France.
She is known for her signature aesthetic, often described as "bohemian" or "effortlessly Parisian." Her designs have a distinct, relaxed, chic, and sophisticated style that has garnered a loyal following.
While it is considered a luxury brand, Isabel Marant is positioned at the affordable end of the luxury segment. Her prices are lower than some of the biggest luxury brands, such as Chanel and Dior, but they are still significantly higher than average.
This makes Isabel Marant a popular choice for consumers looking for luxury clothes and accessories without breaking the bank.
Below are some of our popular shoes that you can find at Shopbop. Celebrity fans of Isabel Marant include Anne Hathaway, Rosie Huntington-Whiteley, Shailene Woodley, Katie Holmes, Alessandra Ambrosio, and Jessica Biel.
Isabel Marant is famous for her bohemian aesthetic and Parisian cool heels, sandals, boots, and sneakers
Named Contemporary Designer of the Year at the Elle Style Awards in 2014, according to Vogue, she's best known for "her bohemian aesthetic and fervently coveted creations."
Isabel Marant's designs exude a sense of effortlessness. Her pieces often have a relaxed and easygoing vibe, making them suitable for everyday wear while maintaining an air of sophistication.
Who is Isabel Marant's husband?
Jerome Dreyfuss is married to Isabel Marant. Both Jerome Dreyfuss and Isabel Marant are renowned French fashion designers.
Dreyfuss is known for his sleek and minimalist handbags, while Marant is renowned for her bohemian-inspired ready-to-wear collections. The couple have been married since 2006 and have two children together.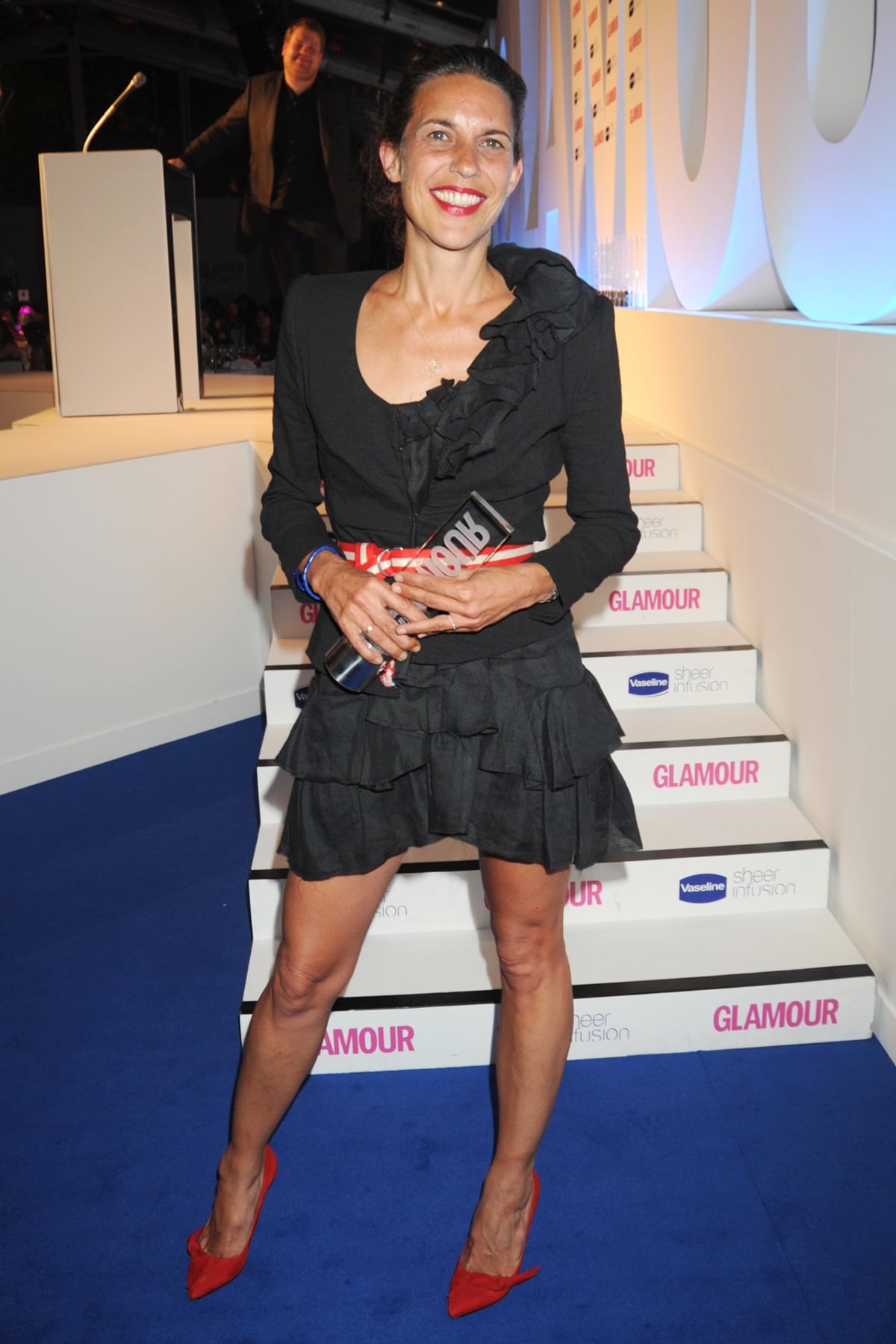 French fashion designer Isabel Marant launched her eponymous fashion brand in 1994 and showed her first collection in 1995 at Paris Fashion Week (Credit: Richard Young / Startraksphoto)

"I want my clothes to be perfect – but easy-perfect, you know?" she said in an interview with The Guardian.
In her opinion, French women are different from English women in that they will "pretend they are not paying attention to how they look, but really they are. I dress the same every day, but I love everything that I wear. A nice, leather trouser, a nice flat shoe, a nice linen T-shirt, cashmere, fur."
Marant's collections often incorporate elements of bohemian style. This can include flowing silhouettes, natural materials, and an eclectic mix of patterns and textures.
Isabel Marant's Global Supply Chain
All Isabel Marant products are meticulously designed at the Isabel Marant headquarters in Paris.
She works with manufacturers and suppliers from over 15 countries across Asia, Europe, and North Africa to produce her products, depending on the specific product category and the desired quality and price point.
For example, Isabel Marant's high-end ready-to-wear collections are typically made in France or Italy, where she has close relationships with experienced manufacturers. Her more affordable Étoile line is often made in Asia, where production costs are lower.
Where To Buy Isabel Marant
You can find the best boots, dresses, sneakers, jackets, skirts, and more at Nordstrom, Farfetch, and Mytheresa.
While her designs are known for their casual appeal, Marant pays attention to tailoring and fit. Her clothing often features precise cuts and draping that flatter the body without feeling overly structured.
Isabel Marant has stores all over the world, including a boutique in the Miami Design District, a neighborhood in Miami, Florida (Credit: Felix Mizioznikov / Shutterstock)
While Isabel Marant's eponymous French house originally consisted only of a line of jerseys and knitwear, the brand is currently most famous for its shoes.
She is renowned for her footwear, especially her wedge sneakers and boots with a distinctive Parisian edge. These shoes have become iconic and are often associated with her brand.
We've looked at some of the fashion designer's most popular releases, including styles from the Fall '16 runway. How do you like these women's boots and shoes?
Isabel Marant Women's Boots and Shoes from Fall '16: A Closer Look
1. Isabel Marant 'Brent' Suede, Leather and Canvas Sneakers, $625
This sleek black wedge sneaker features walking-boot-style laces. It is made from suede, leather, and canvas panels and grounded by a thick rubber sole.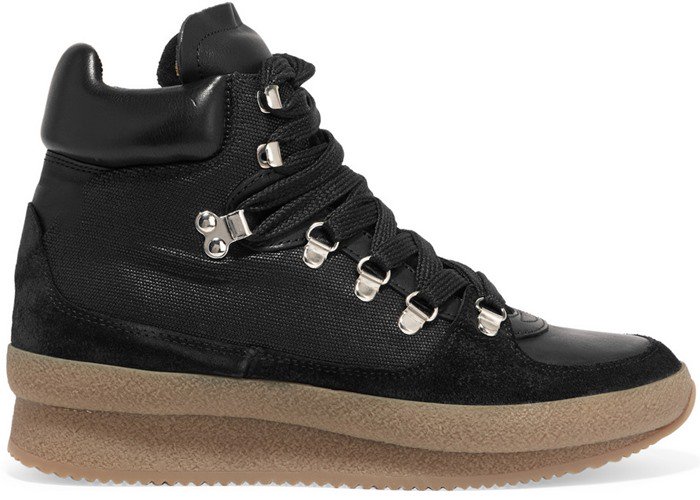 2. Isabel Marant 'Dickey' Leather and Suede Boots, $845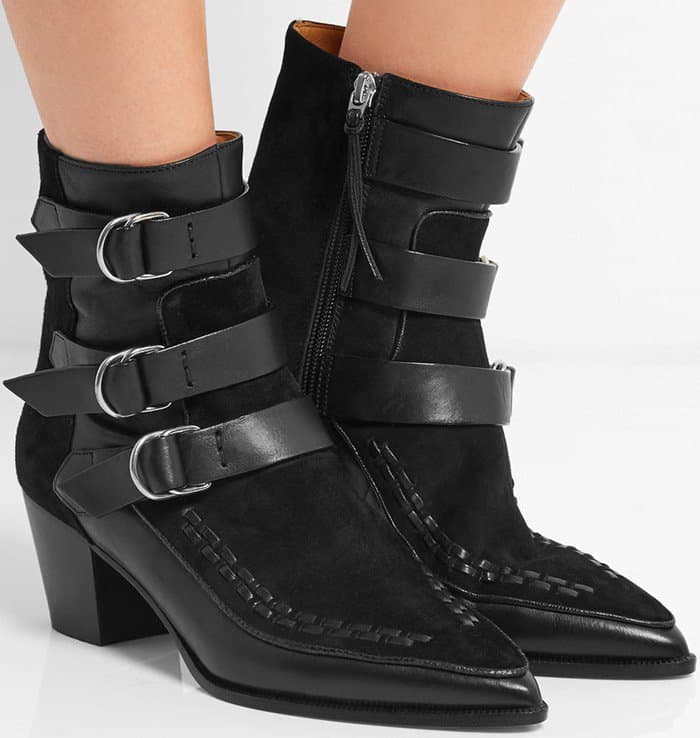 These boots have been made in Italy from butter-soft leather and suede and are detailed with buckled straps and bohemian-inspired woven trims.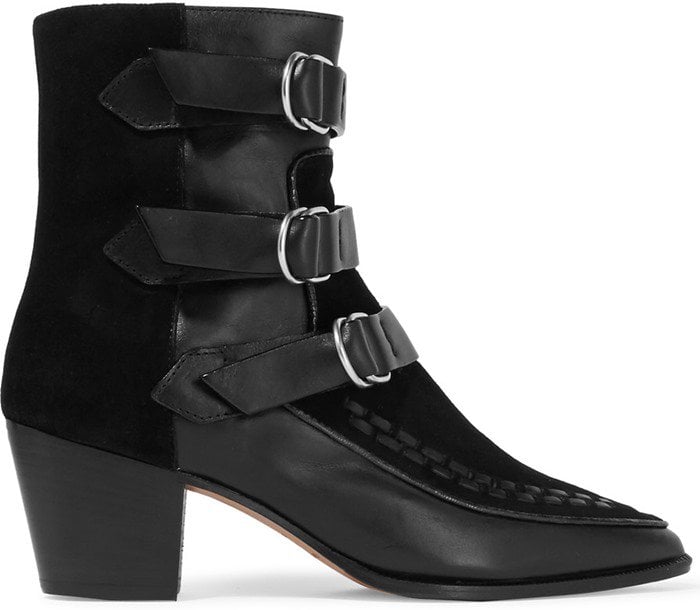 3. Isabel Marant Étoile 'Dicker' Leather Ankle Boots, $635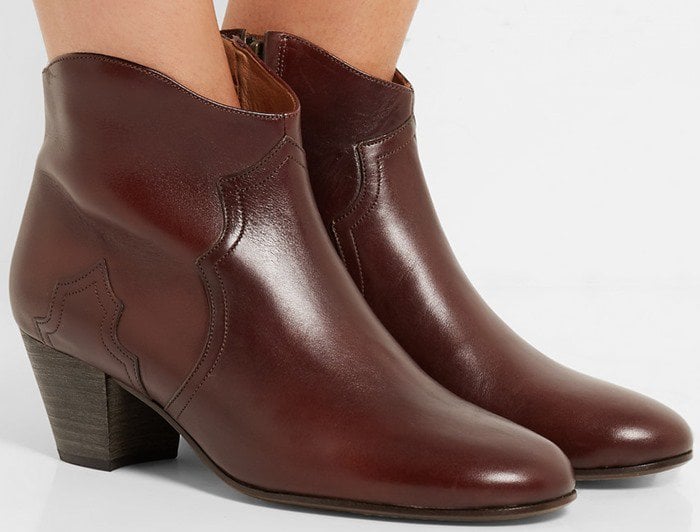 These round-toe ankle boots are detailed with Western-inspired panels. They are crafted from dark-brown leather with warm chestnut undertones and set on a comfortable Cuban block heel.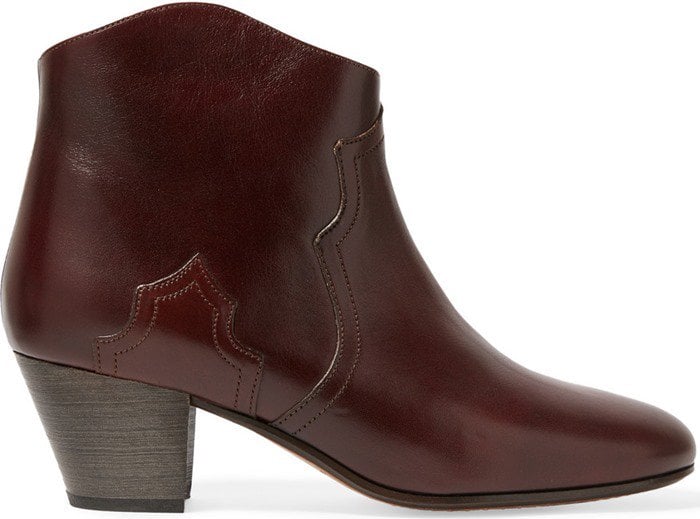 4. Isabel Marant Étoile 'Meegan' Metallic Leather Sandals, $490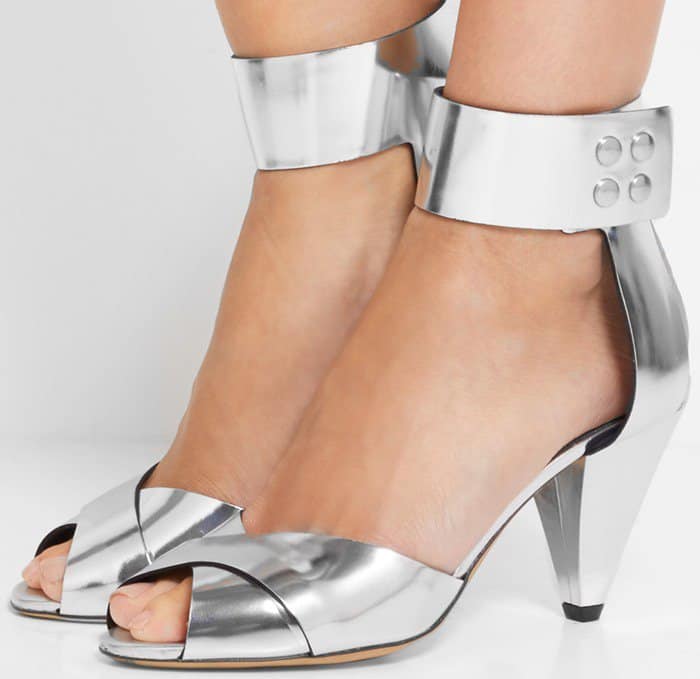 This high-shine silver leather sandal is set on a comfortable conical heel and has adjustable snap-fastenings at the wide ankle strap.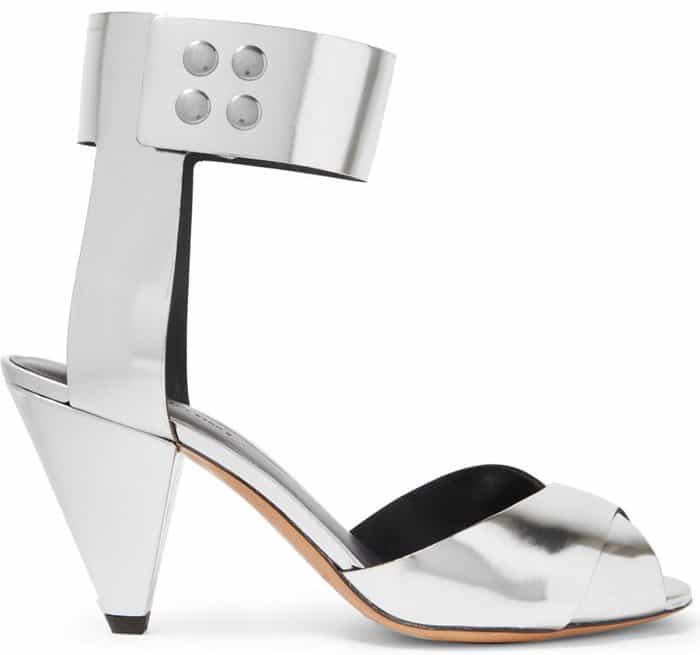 5. Isabel Marant 'Jenyd' Shearling-Lined Leather Sandals, $805
These sandals from the Pre-Fall '16 Collection have been faultlessly crafted from black and tan leather with supportive buckled straps. They are lined in fuzzy shearling for a soft and cozy fit.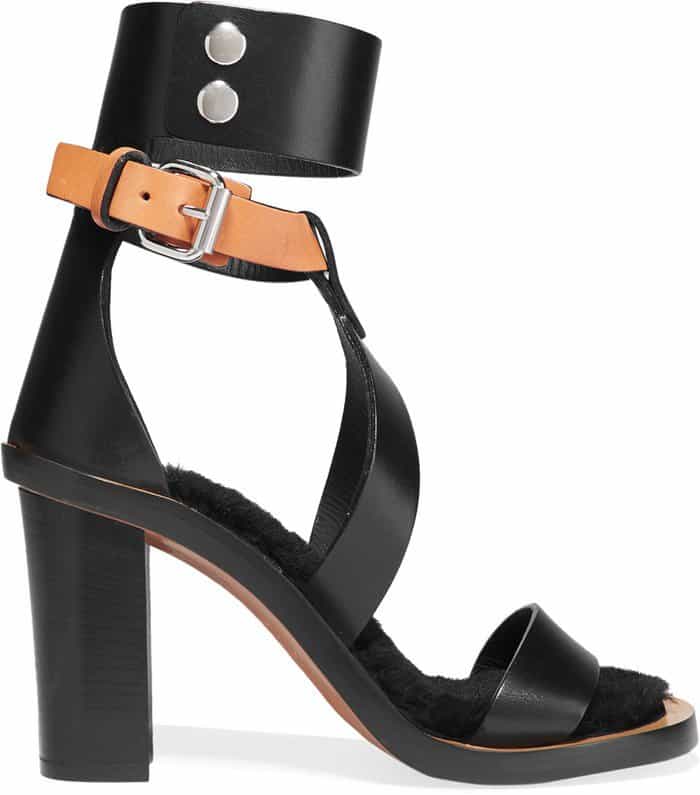 6. Isabel Marant 'Lexing' Leather Knee Boots, $1,075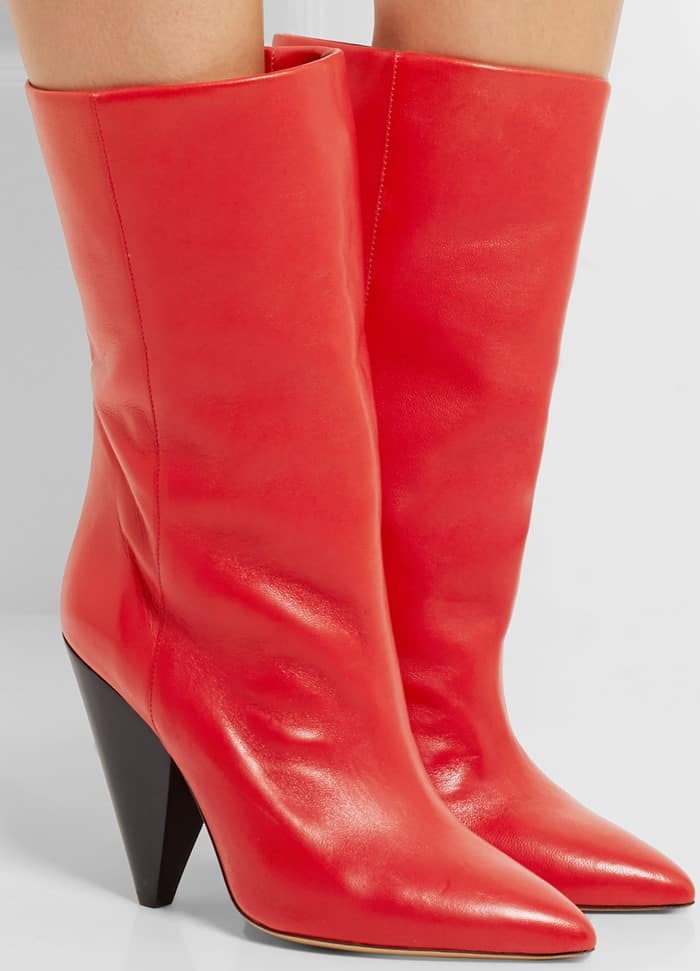 This crimson leather pair is set on a geometric 90mm heel and finished with a pointed toe.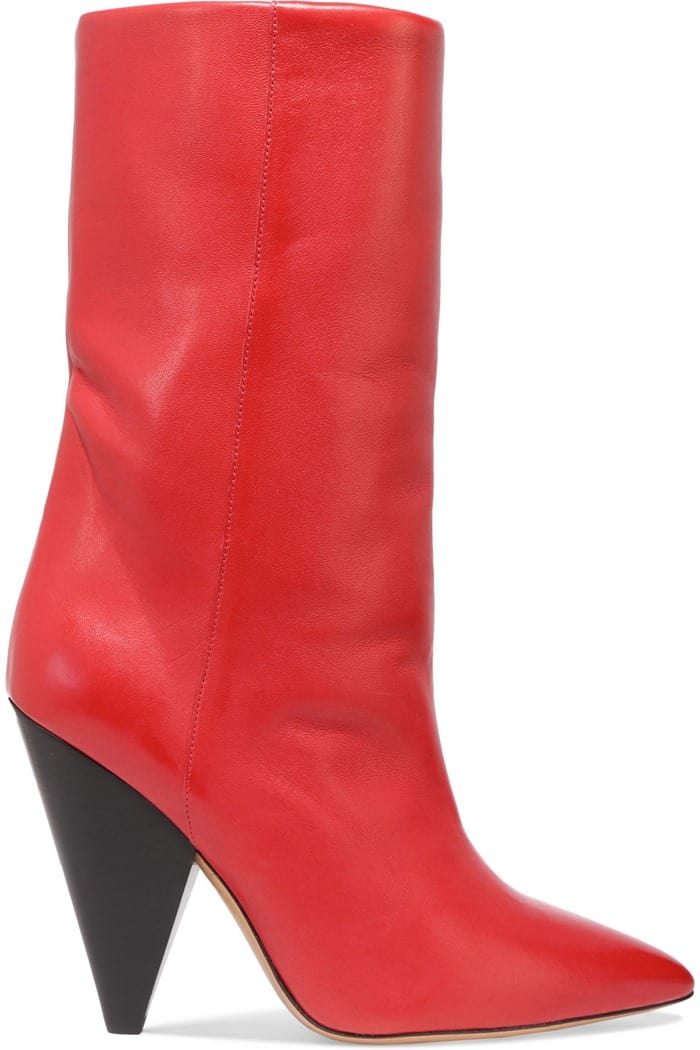 7. Isabel Marant 'Lois' Lace-Up Leather Ballet Flats, $710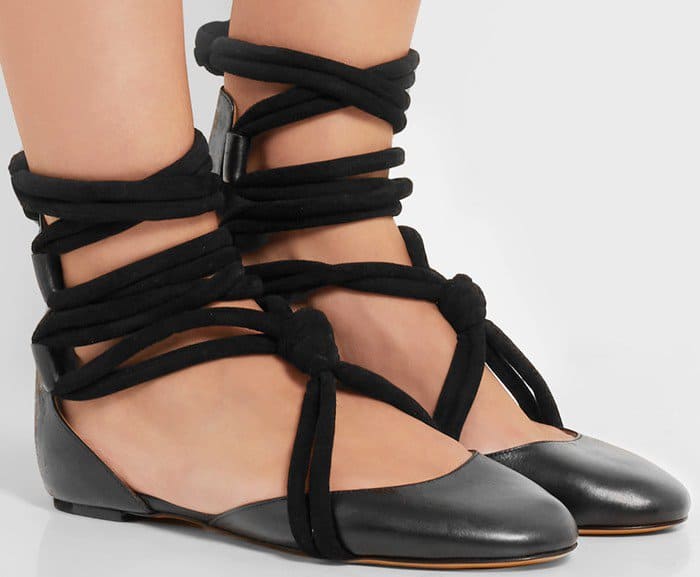 These round-toe ballet flats are crafted from supple black leather and detailed with padded suede crossover laces.
8. Isabel Marant 'Lysett' Buckled Leather and Suede Boots, $1,115
These boots are made from leather and suede, detailed with buckled straps and the brand's signature conical heel.
9. Isabel Marant 'Nola' Suede and Leather Ankle Boots, $1,115
These ankle boots have been made in Italy from buttery black suede and smooth leather, offset by bohemian-inspired crossover tan straps and ties.
10. Isabel Marant 'Rowi' Leather, Suede, and Leopard-Print Calf Hair Boots, $885
Inspired by the '80s Paris club scene, this tactile pair is made from black leather and suede finished with a leopard-print calf hair panel.