Despite Shailene Woodley's wildly successful film The Fault in Our Stars sweeping the MTV Movie Awards, we couldn't say the same thing about her red carpet style.
The 23-year-old bagged the first title for their team by coveting the Best Female Performance award, going against Hollywood big shots such as Jennifer Lawrence, Emma Stone, Reese Witherspoon, and Scarlett Johansson. Their film also took home the Movie of the Year Award, as well as the Best Kiss Award, which Shailene shared with co-star Ansel Elgort.
Shailene's red carpet style, however, was received with an icy cold response. The Insurgent star paired a striped backless top with high-waist Isabel Marant printed pants, which she styled with high cut buckled boots from the same designer. She finished her look with a bold red lip, big lashes, and an adorable faux pixie cut mixed in with braids.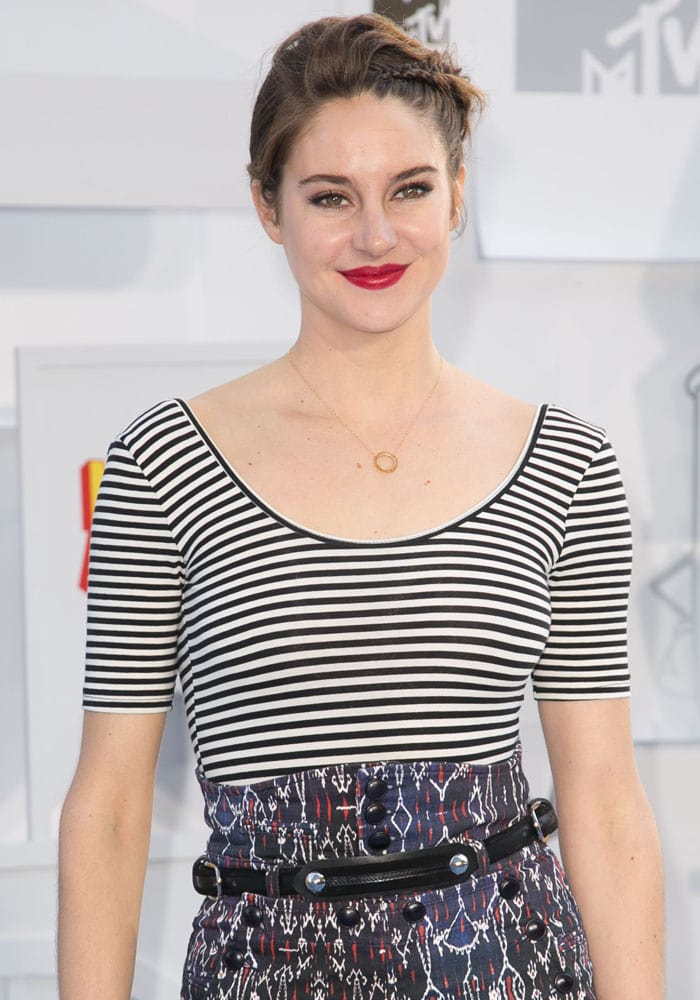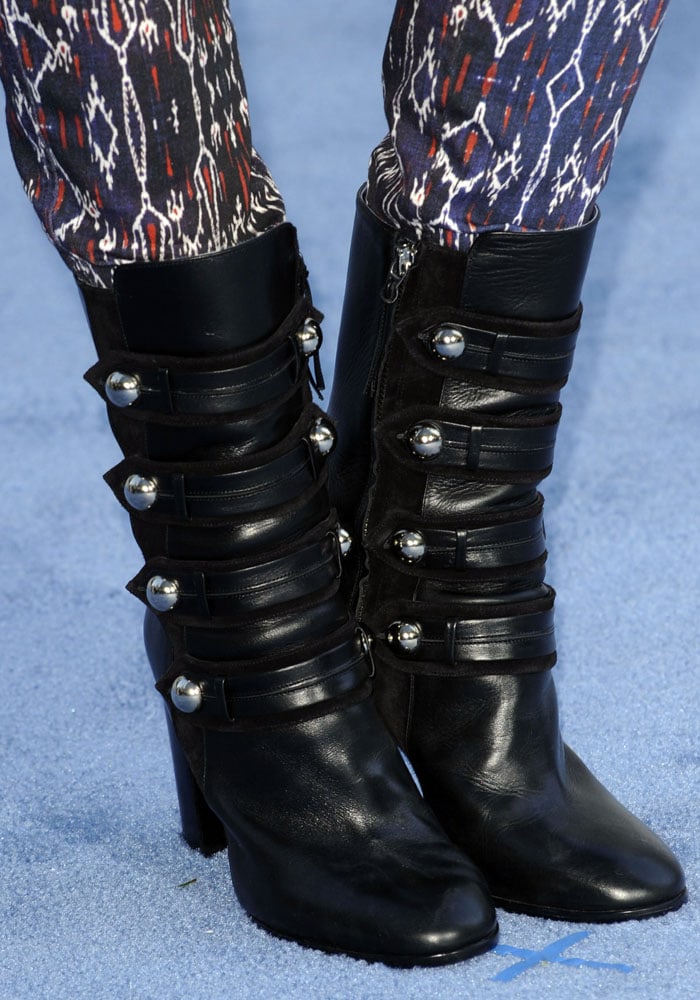 Shailene Woodley at the 2015 MTV Movie Awards at Nokia Theatre in Los Angeles on April 12, 2015
Shailene's entire outfit was inspired by the Isabel Marant Autumn/Winter 2015 collection. However, she switched up the original nautical top in the collection for something that's a little bit too '80s aerobics for us. The spunky actress would have definitely been able to pull the original look off, especially with her rebellious hairdo. We do have to say that the boots are stunning, though.
Shailene Woodley wearing pieces from the Isabel Marant Autumn/Winter 2015 collection
Shop the shoe:
Isabel Marant 115MM Royston Leather & Suede Boots, €639 (before: € 1065)
Isabel Marant 115MM Aleen Belted Leather & Suede Boots, €601 (before: €1202)
Isabel Marant Scarlet Leather Suede and Calf Hair Wedge Boots, $484 (before: $1,210)
Credit: Apega/SIPA/Brian To/WENN