We can't say we're surprised that antics ensued when Mila Kunis celebrated her birthday with husband Ashton Kutcher, but we're glad they did.
Mila Kunis celebrates her 32nd birthday at Toca Madera in Los Angeles on August 24, 2015
Mila was spotted leaving through the back of the restaurant Toca Madera in Los Angeles after belatedly celebrating her 32nd.
Mila Kunis shields her eyes from the paparazzi as she leaves a Los Angeles restaurant following her birthday dinner
Eyewitnesses say the two dined quietly at the back of the restaurant with another couple. Mila was spotted unwrapping a birthday gift from Ashton and burst out laughing when she saw it was a vibrating foam roller for exercising that you can purchase on Amazon.
Mila Kunis sports a surprisingly affordable pair of J. Crew espadrille wedges
While we're not completely in on their inside joke, we still think the moment was funny.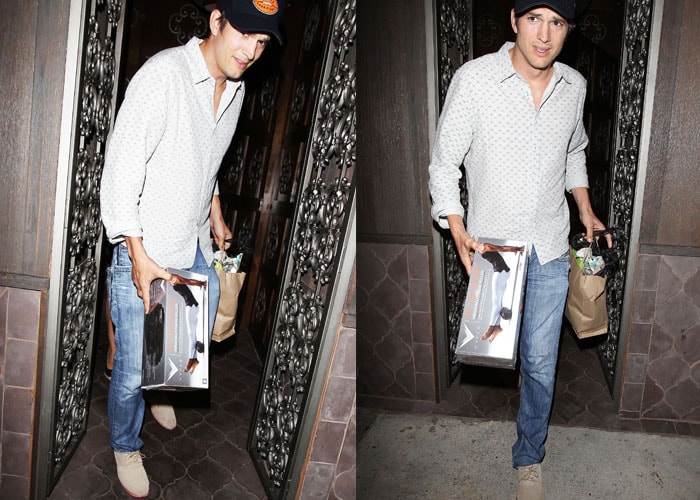 Ashton Kutcher carrying the HyperIce Vyper vibrating fitness roller that he purchased for his wife Mila Kunis
When the two left the restaurant, Ashton held a brown paper bag in one hand and his wife's HyperIce Vyper foam roller in the other.
For her birthday dinner, Mila wore a black-and-blue chevron-print wrap dress paired with the J.Crew "Seville" espadrille wedges.
Mila Kunis lets her long dark hair fall over her shoulder and in front of her chevron-printed dress as she sits in a car with husband Ashton Kutcher
These J. Crew espadrille wedges are surprisingly affordable and versatile. They can be dressed both up and down during the summer months.
J.Crew "Seville" Espadrille Wedges, $94.99 at Amazon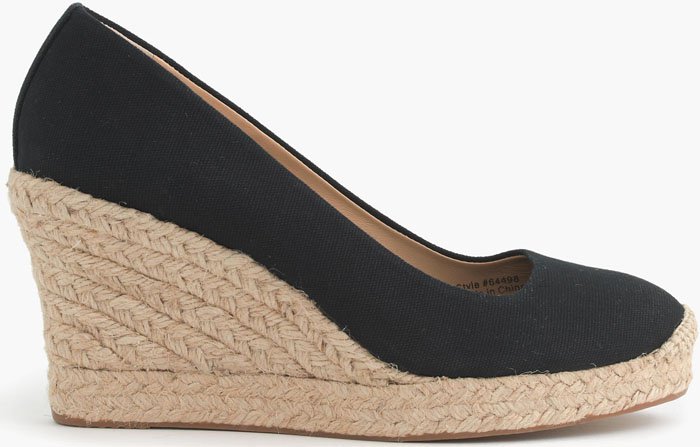 Credit: Got Pap's Youtube / 3rd Eye / WENN