It feels like it was just yesterday when Dakota Fanning starred in "I Am Sam." The young actress is now all grown-up, and her always prim and proper look seems to have changed as well.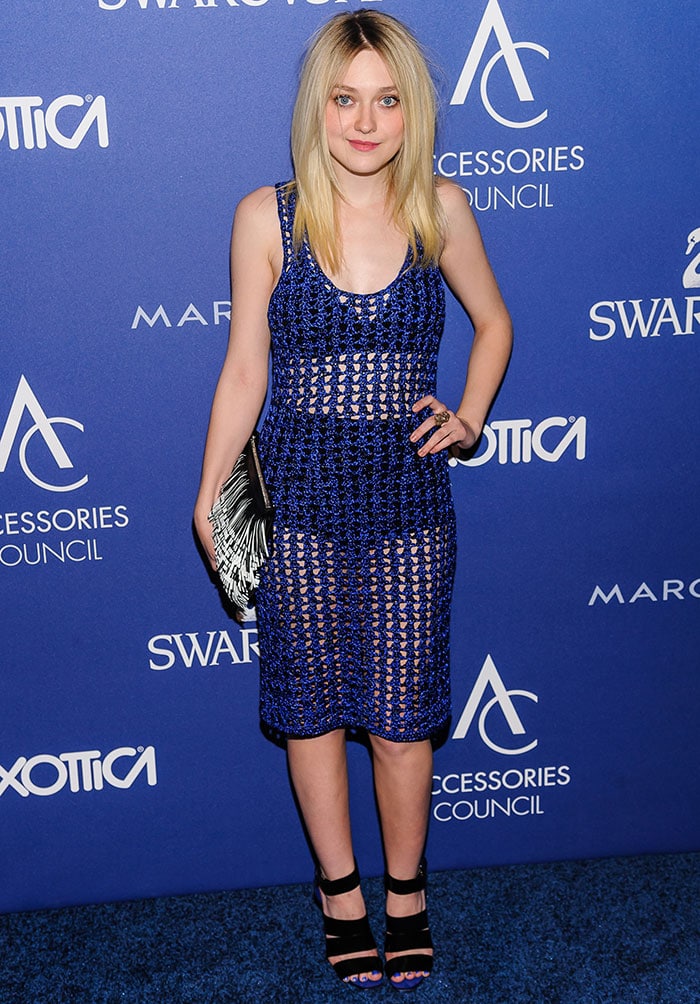 Dakota Fanning in a crochet net dress from Proenza Schouler's Spring 2015 collection that left little to the imagination
While she did not go completely naked, in November 2014 the then 20-year-old actress surprised many when she attended the 18th Annual Accessories Council Excellence (ACE) Awards in a crochet net dress from Proenza Schouler's Spring 2015 collection that left little to the imagination.
13 years earlier, she made her career breakthrough at the age of seven in the drama film "I Am Sam."
Portraying Samuel John "Sam" Dawson's (Sean Penn) bright and inquisitive daughter Lucy Dawson, she became the youngest person ever to be nominated for a Screen Actors Guild Award.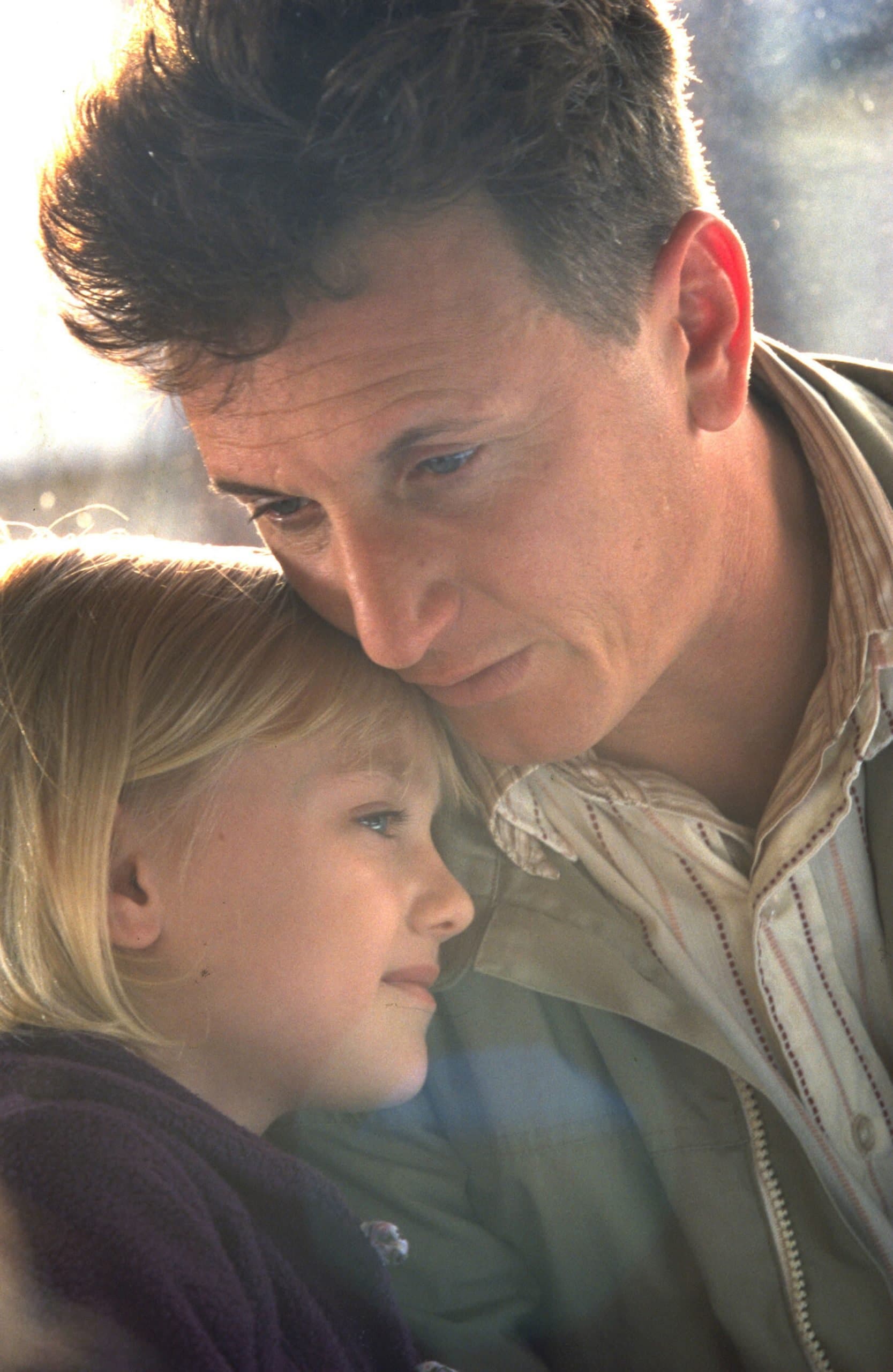 Dakota Fanning as Lucy Diamond Dawson and Sean Penn as Sam Dawson in I Am Sam
Born on February 23, 1994, in Conyers, Georgia, Dakota turned 7 on February 23, 2001, just one month before filming started. The drama/melodrama film was released on December 28, 2001.
Her character in the movie, Lucy Diamond Dawson, is named after Lucy Diamond from The Beatles song "Lucy in the Sky with Diamonds."
A removable sheer organza lining is actually included in the purchase of the dress, but Dakota chose to go without it and instead revealed her black bralette and '60s pinup underwear. She styled the outfit with a black-and-white fringed clutch and black strappy sandals.
Dakota Fanning reveals her underwear at the 18th Annual Accessories Council ACE Awards at Cipriani 42nd Street in New York City on November 3, 2014
Fortunately, Dakota didn't appear vulgar despite the revealing dress, thanks to her minimal makeup and blond locks that were simply styled in a straight do.
She completed her ensemble with a pair of Proenza Schouler sandals that feature triple wide straps across the uppers, ankle straps, open toes, cobalt blue soles, and block heels that measure about 4.3 inches.
Dakota Fanning shows off her feet in Proenza Schouler sandals
These shoes are not yet available online, though. You're lucky if you were able to pre-order them.
Proenza Schouler Black Leather Sandals With Blue Soles, $995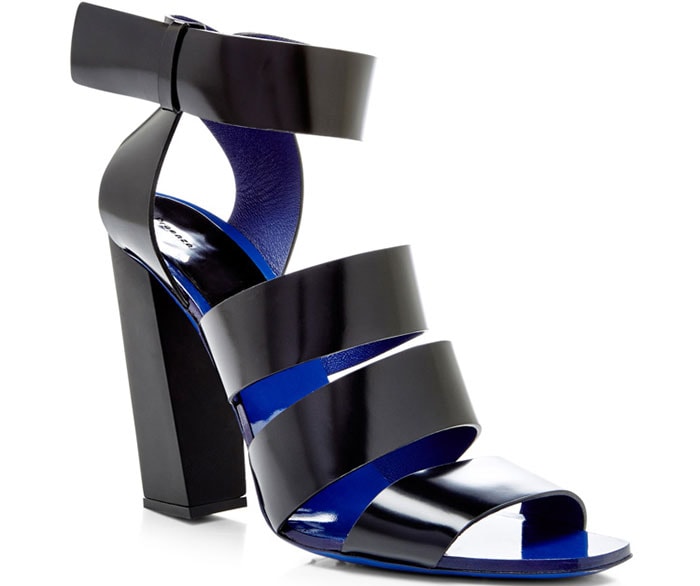 Credit: Derrick Salters / WENN