We know that — as a Victoria's Secret model — Irina Shayk tends to ditch the clothing in favor of daring lingerie quite often. However, not all of Irina's engagements end in such a scantily clad manner. The model celebrated Italian lingerie company Intimissimi's 20th anniversary in a surprisingly conservative outfit.
We're not sure if it was her recent pregnancy announcement got Irina wearing a more bump-conscious outfit, but no matter the inspiration, she still looked gorgeous.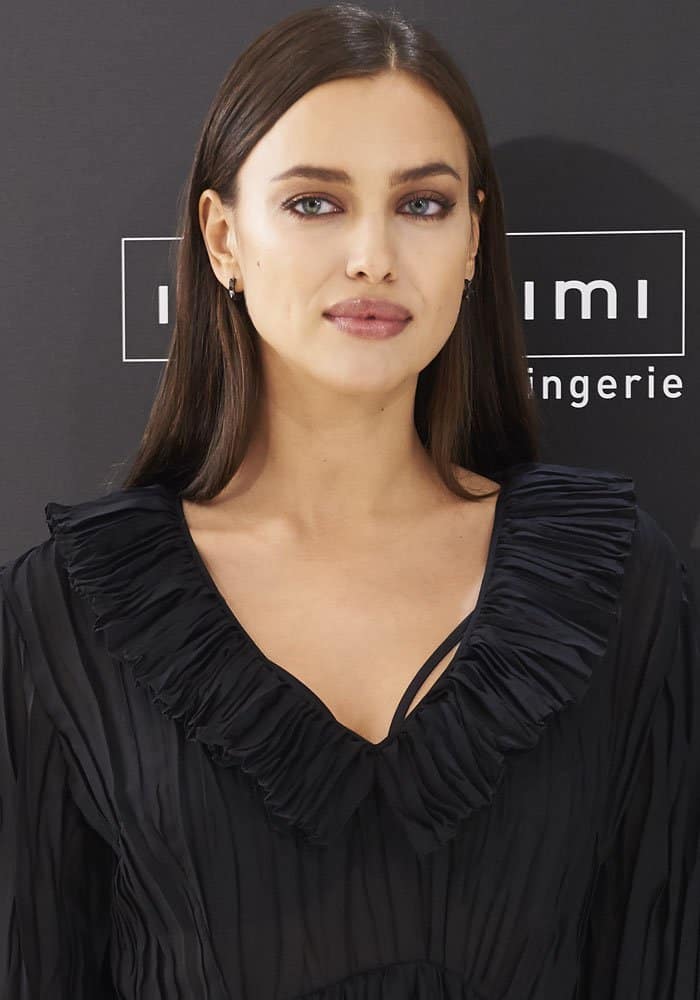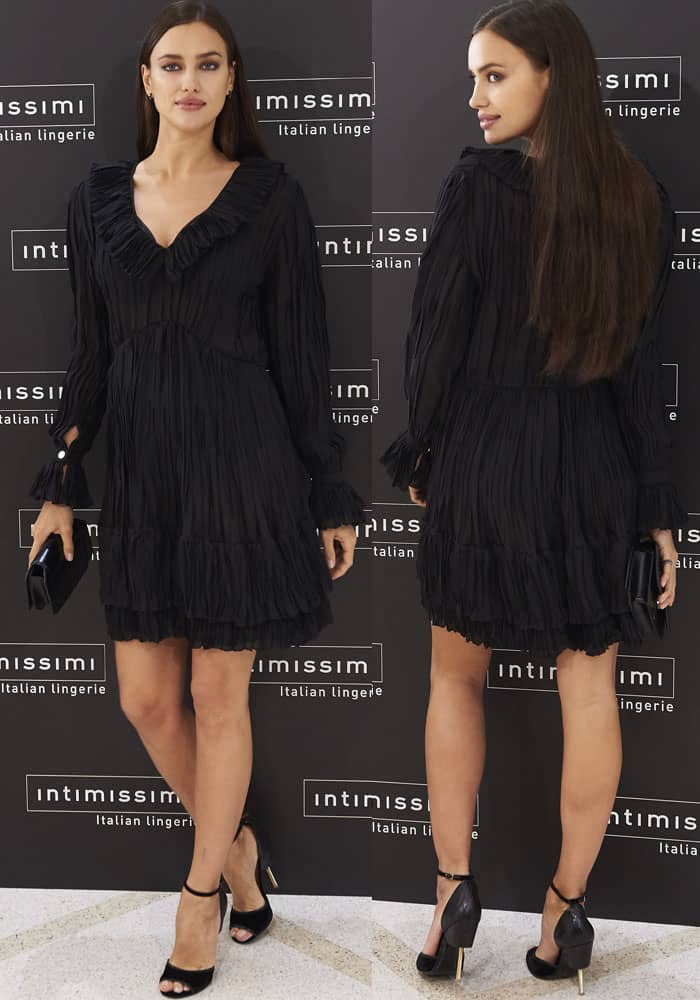 Irina Shayk attends the celebration for the second anniversary of Intimissimi at Preciados Store in Madrid, Spain on November 17, 2016
If there's anything we must know about Irina, it's the fact that she knows how to pimp her brands. The Givenchy-sponsored model unsurprisingly posed in front of the cameras in pieces from the high end fashion house.
Irina wore the ruffled wool gabardine v-neck dress with a pair of the brand's iconic "Matilda" screw heel sandals. The model finished her look with the "Bow Cut" clutch and of course, Intimissimi's cutout lace bra.
Irina wore a sexy pair of Givenchy's iconic "Matilda" sandals
Irina celebrates Intimissimi's 20th anniversary with a black, white, and silver cake
We don't mind it when Irina covers up, but her Givenchy dress was a bit too frumpy for our taste. Nonetheless, Irina still looked gorgeous as she showed off her legs-for-days in a pair of the "Matilda" sandals.
Irina talked about her Intimissimi lingerie line, as well as the bra guide the brand compiled to make lingerie shopping easier for women. The model also snapped a photo of herself in Italian lingerie before flying out to celebrate.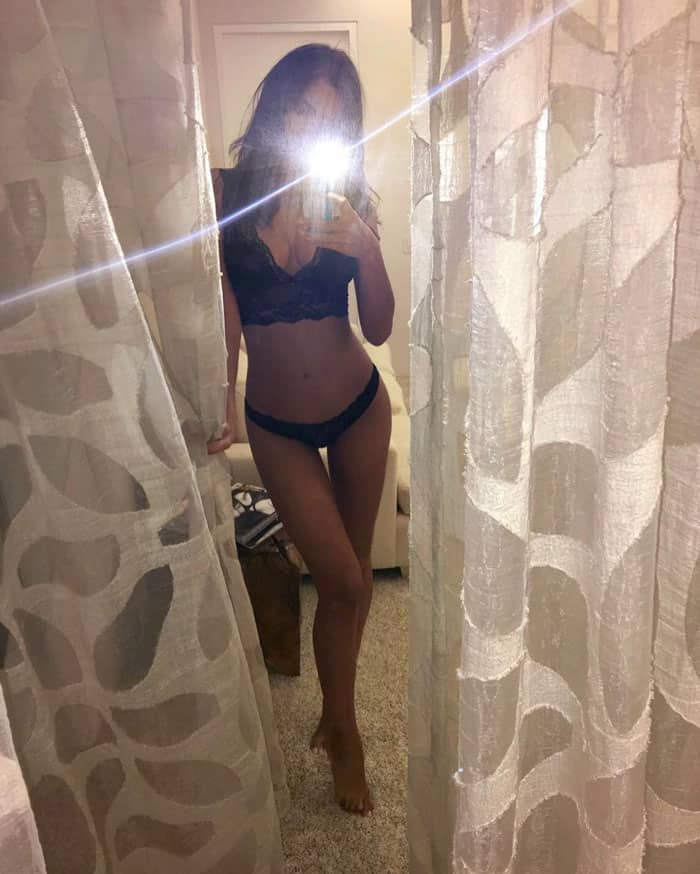 Irina gives a shoutout to Intimissimi's 20th anniversary in the brand's stunning lingerie
Irina's actual sandals are already sold out, but you can shop Givenchy's pump version of the screw heel at Farfetch.
Givenchy "Matilda" Sandals (SOLD OUT)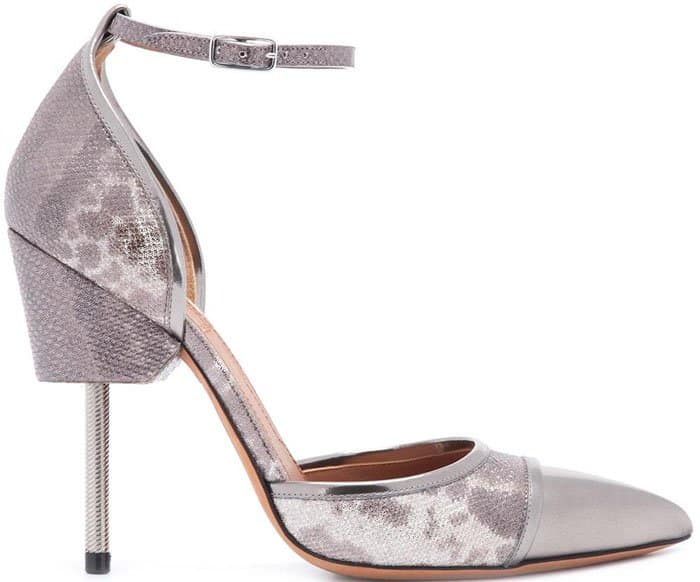 Givenchy Pointed Toe Pumps, $1,625 at Farfetch
Credit: Irina Shayk's Instagram / Sean Thornton / WENN