Selena Gomez greeted some very lucky fans as she stepped out of her hotel in NYC on Wednesday morning. The "Kill 'Em with Kindness" singer looked ready for spring in a Coach floral-print dress with rickrack trim.
She topped off her look with a matching black-and-red Coach embroidered varsity jacket and Garrett Leight California Optical x Clare V. Sun frames. Sel's ensemble would've also worked with trendy white sneakers, but she decided to pull everything together with elegant Givenchy "Matilda" sandals instead.
Selena Gomez posing for pictures with fans outside of her hotel in New York City on February 8, 2017.
For the Netflix panel later that day, the 24-year-old entertainer switched to a Proenza Schouler Spring 2017 dress with multiple tie-front cutouts. The Givenchy sandals worked with both of Sel's sporty and sexy ensembles, thus eliminating the need to carry a change of shoes. We also gotta hand it to Sel for managing to stay cute while showing off her cleavage and abs in freezing temperatures!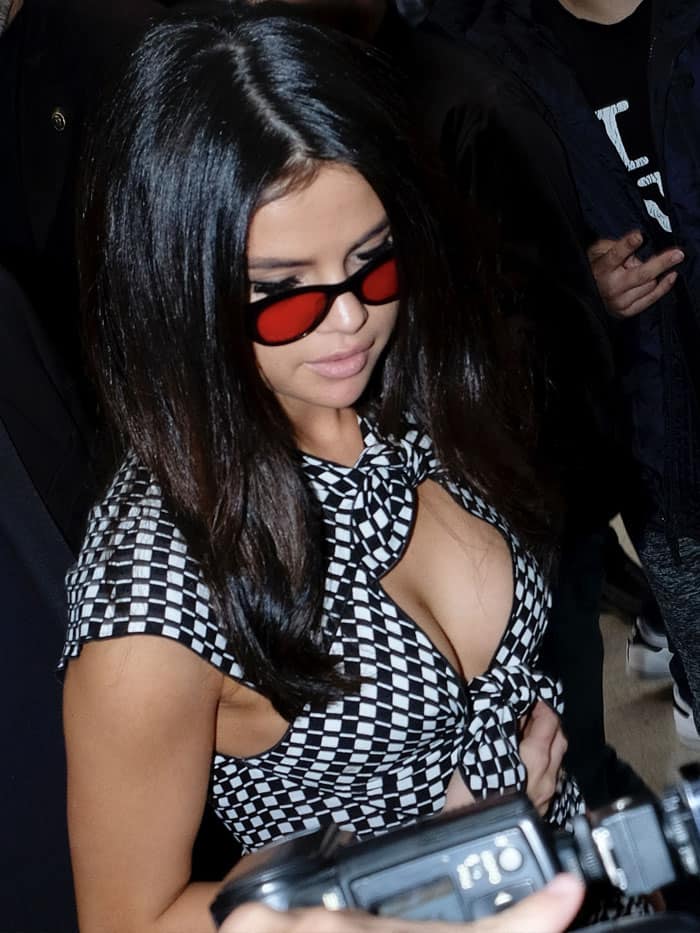 Selena Gomez leaving the Netflix panel for her upcoming show, "13 Reasons Why" in New York City on February 8, 2017.
Closeup of Givenchy "Matilda" ankle-strap sandals on Selena Gomez.
We previously spotted Selena Gomez's Givenchy "Matilda" sandals on Irina Shayk, Rooney Mara, Jada Pinkett-Smith, Kim Kardashian, and Cate Blanchett. The exact style is sold out now, but you can shop the similar silver variation at Farfetch.
Givenchy Screw-Heel Pointed-Toe Pumps, $1,625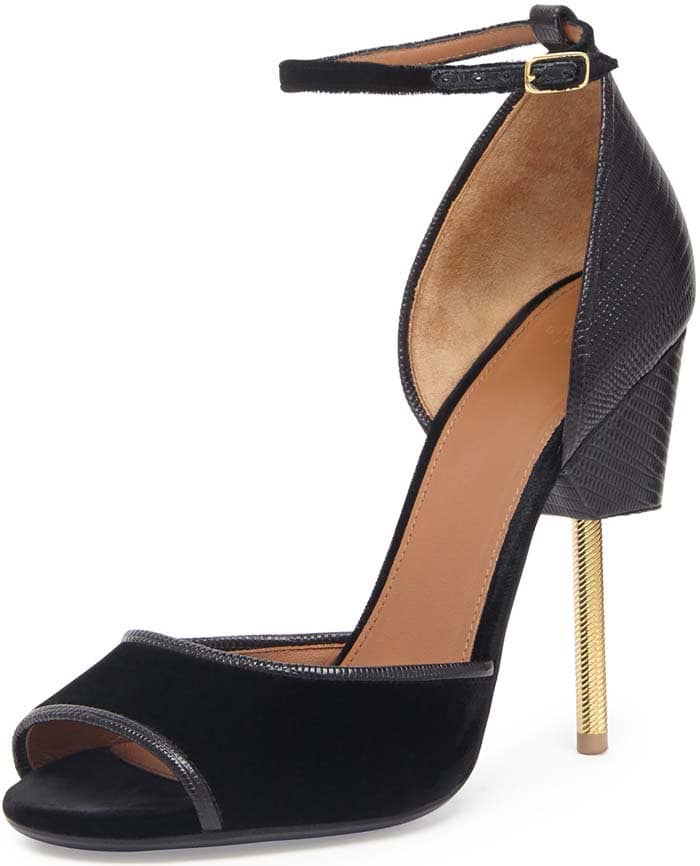 Givenchy 'Matilda' Velvet and Embossed-Leather Screw-Heel Sandals
Credit: TNYF/WENN