The Curious Case of Benjamin Button actress Cate Blanchett seems to get more and more charming by the day. Everyone knows that Cate has quite the sense of humor, and apparently, that sense of humor can even transcend language barriers.
In January 2016, the then 46-year-old Australian actress and theater director enamored her Tokyo fans as she walked through the crowd at the Japanese premiere of her latest film, "Carol."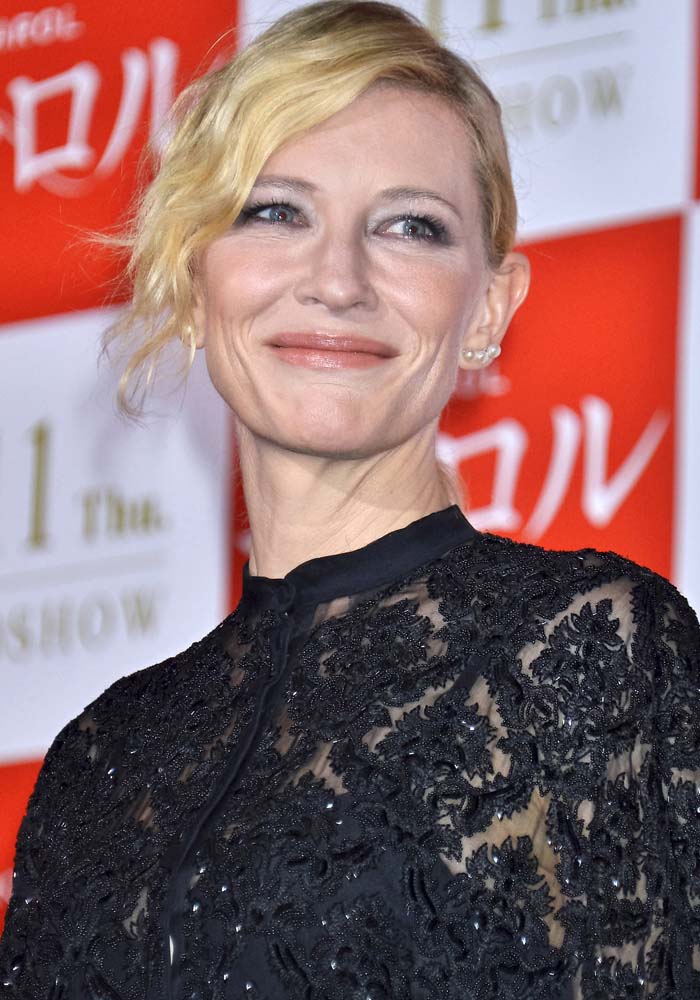 Cate Blanchett wears her hair back as she attends the stage greeting for "Carol" held on January 22, 2016, at Roppongi Hills, Tokyo, Japan
8 years earlier, she starred as the adult Daisy Fuller in the American fantasy romantic drama film The Curious Case of Benjamin Button.
She portrays a dancer at several stages of life who ages more than 80 years on screen. Daisy is the love interest of Brad Pitt's character Benjamin Button. Cate and Brad also co-starred as a married couple in the 2006 film "Babel."
How old were Brad Pitt and Cate Blanchett in Benjamin Button?
Entering negotiations to star in the film in May 2005, she was 37 when filming began on November 6, 2006, in New Orleans. Born on May 14, 1969, in Ivanhoe, Australia, Andrew Upton's wife turned 38 on May 14, 2007.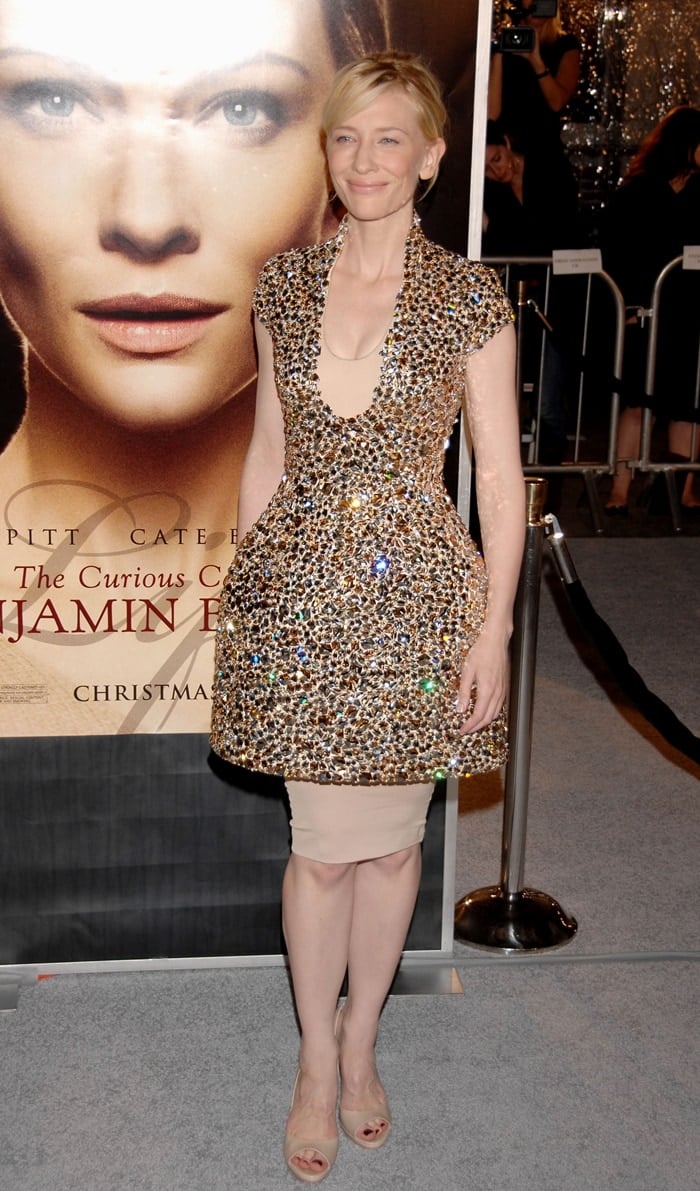 Actress Cate Blanchett arrives on the red carpet for the Los Angeles premiere of "The Curious Case Of Benjamin Button" at the Mann's Village Theater on December 8, 2008, in Los Angeles, California
Born on December 18, 1963, Brad Pitt turned 43 on December 18, 2006. Additional filming was done in Los Angeles and overall production finished in September 2007.
The film was released in North America on December 25, 2008. To the premiere in Los Angeles, she wore a gold Alexander McQueen dress and showed off her big feet in Roger Vivier peep-toe sandals.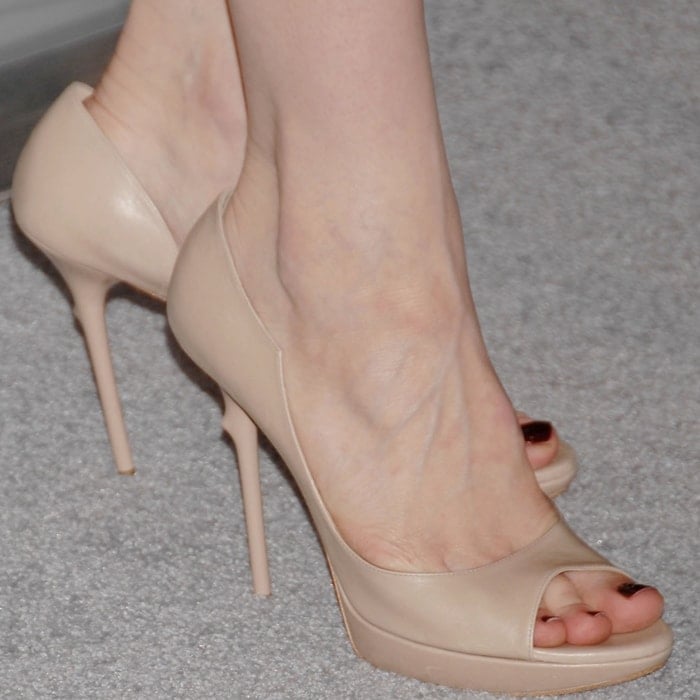 Cate Blanchett shows off her big feet in Roger Vivier shoes
Cate worked extensively with a choreographer and performed most of her dance scenes in The Curious Case of Benjamin Button.
Katherine Crockett, who was Principal dancer in The Martha Graham Dance Company, was used as a stand-in for a couple of demanding shots.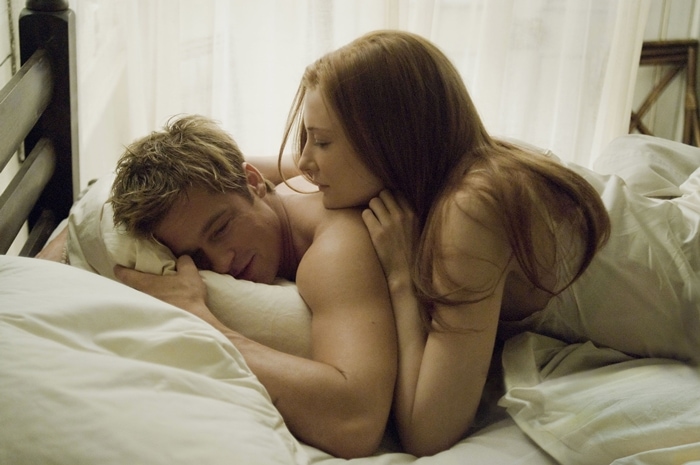 Cate Blanchett stars as Brad Pitt's love interest Daisy Fuller throughout his life in The Curious Case of Benjamin Button
In a January 2009 interview with Today, Cate discussed her childhood dance instruction.
Yeah, I studied ballet, but also in drama school the most powerful training for me was the movement training. And look, if I had my way over again, I'd be a Butoh dancer (contemporary dance form originating in Japan), or I'd desperately try and finagle my way into working with (modern dance choreographer) 'Pina' Bausch. So, (in "Benjamin Button") I worked with Michelle Johnston, who was the choreographer.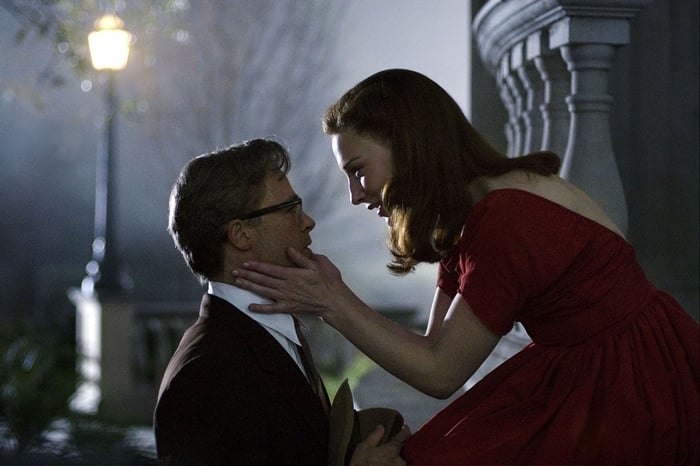 Cate Blanchett was 37 and Brad Pitt 43 years old when filming The Curious Case of Benjamin Button
8 years later, The Lord of the Rings actress entrusted Riccardo Tisci with her Tokyo look, allowing Givenchy to take over her outfit from head-to-toe.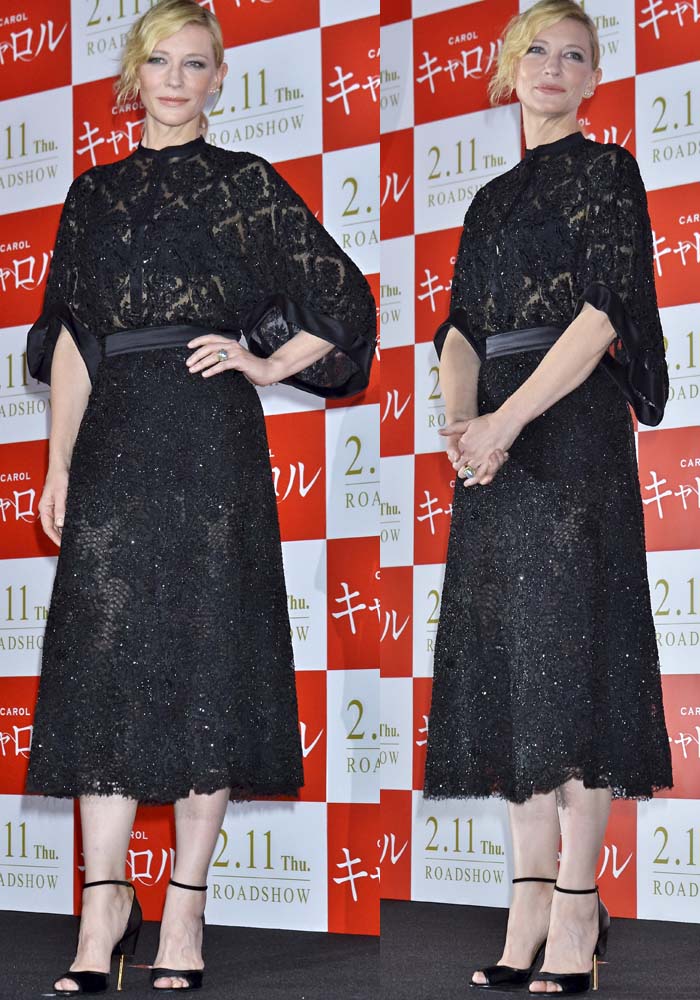 Cate Blanchett wears a black beaded Givenchy dress for an appearance in Tokyo
The Bob Dylan actress wore a beaded lace masterpiece that had delicately loose sleeves, a satin waist sash, and a midi skirt that flared out ever so gently.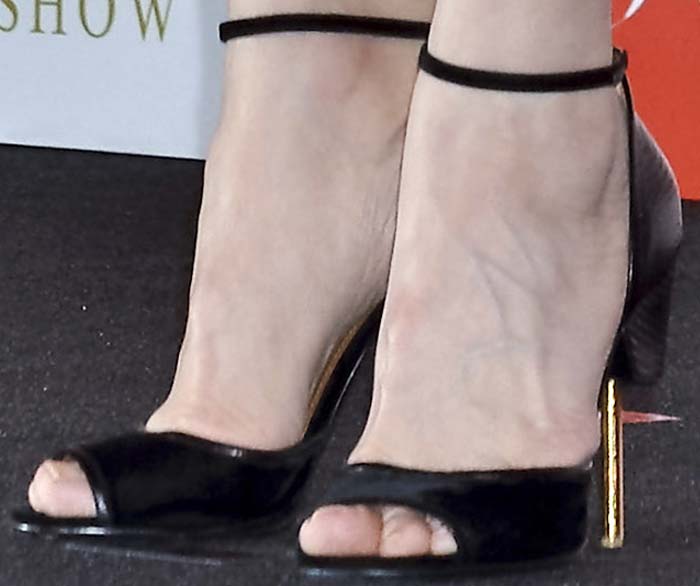 Cate Blanchett's feet in pin-heeled Givenchy shoes
Cate, who played the main villainess from the 2017 film, Thor: Ragnarok, wore the popular "Matilda" metal heels from Givenchy's explosive Fall 2014 collection.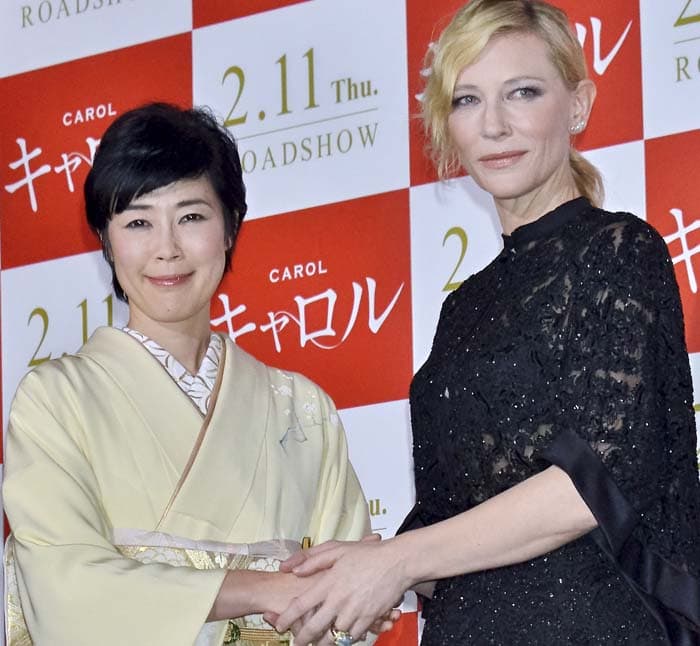 Cate Blanchett poses for photos with Japanese actress Shinobu Terashima at the Tokyo stage greeting for "Carol"
Cate sashayed through the crowd, signing some autographs along the way, before hitting the stage.
Later on, the actress was presented with an enormous bouquet of flowers, which she pretended weighed her down to make the audience laugh.
Givenchy's "Matilda" sandals have since flown off the shelves, but you can check out the iconic screw heels in pumps and boots versions at Nordstrom and Farfetch.
Givenchy 'Matilda' Pumps, $1,295
Givenchy 'Nissa' Leather Ankle Boots, £975
Givenchy Open Toe Runway Leather Booties, $1,695
Credit: Kento Nara / Future Image / WENN / Dimitri Halkidis